Welcome to the sixth (bot-dev) week of development in Darkraze!
This week, we have mainly shifted gears towards a very complex feature: bots with AI. This means that you can practice with AI while you wait for someone to join to take its place, or just to populate servers to have some more fun. All of the bot settings, such as difficulty, will soon be customizable within the server settings.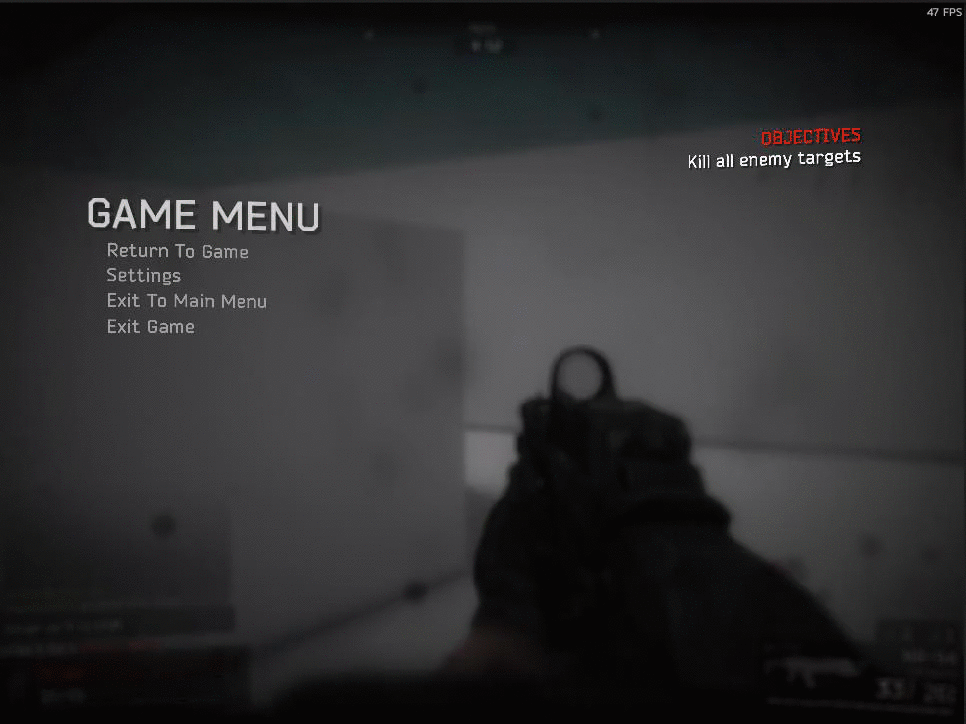 Very early AI demonstration. Once within sight, he will attempt to follow and shoot the closest target.
CLICK HERE for a HD video preview!
In addition to this, we have rewritten a portion of the leaderboard and lobby code to support these bots. Bots will be classified by their clan tag '[BOT]'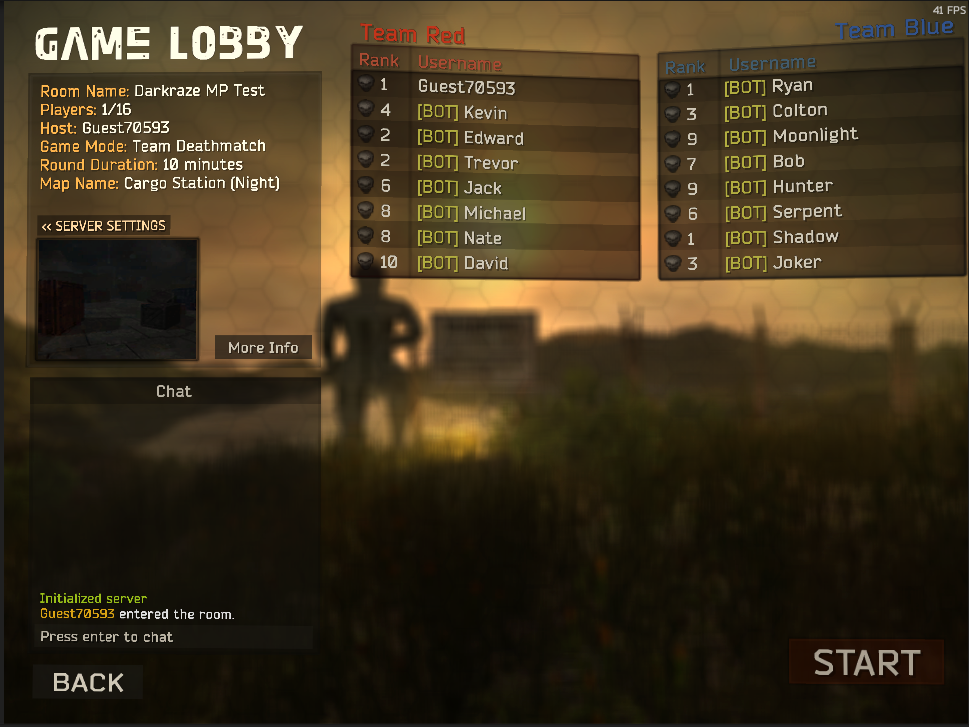 15 bots displayed within the lobby. They will all have random names (codenames and real names)


The developer console also has an auto-complete feature, mainly to speed up the process of executing commands for developers. You can press the enter key to execute that suggested command, or press spacebar if there are additional parameters:

Additional changes:
Fixed a bug where pressing space-bar while crouched under an object will make you stand up and ignore collision.
Rewritten a lot of under-the-hood net-code to support bots and storing their statistics on the server.
Adjusted the size of the full-screen HUD to not clip the viewport.
Heavily reduced HUD sway.
Minor fixes and improvements
The bots took up most of the week, so I apologize if there are too little changes. School is just beginning to heat up so within a few weeks, I will start to have less time for development.
Thanks for the support,
Kevin, lead developer of Renegrad Studios