Developer blog 1
Okay guys so I decided that I wanted to create a developer blog to keep you folks updated on what is going on with the game and the development team. It will be split in two different sections: 2d Art, Modeling, Animations, and Programming. These can change and more areas can be added or changed as things progress. For this update we are going to focus mostly on the programming and feature a few art progress updates.
[Modeling]
Character:
As seen in one of the ivysaur preview videos, the character is making excellent progress. The baggy pants are away for a more of a 'hip' style that features tighter jeans (not too tight) and more elaborate textures. His face has also received an entire remodeling to feature a nice remix of anime and realistic faces. Pwnzly, our animator, admin, and now modeler can be given credit for most of the remodeling as well as lead modeler Kumar, and lead art Matt.
Unfortunately he is not done yet so we will not be showing him till he is finished but he is looking excellent and I am extremely proud of the team working on him. They have struggled through my constant corrections, changes, and being thrown too many different styles that are barely related. I really appreciate their work and dedication, more than they know.
Assets:
Some of the new assets include the rocks and pillars I made here: Pokemonjourney.freeforums.org
With Raiden joining the team we were able to get new art assets made internally and quicker, here is a few beautiful trees he created that fits very well in our world.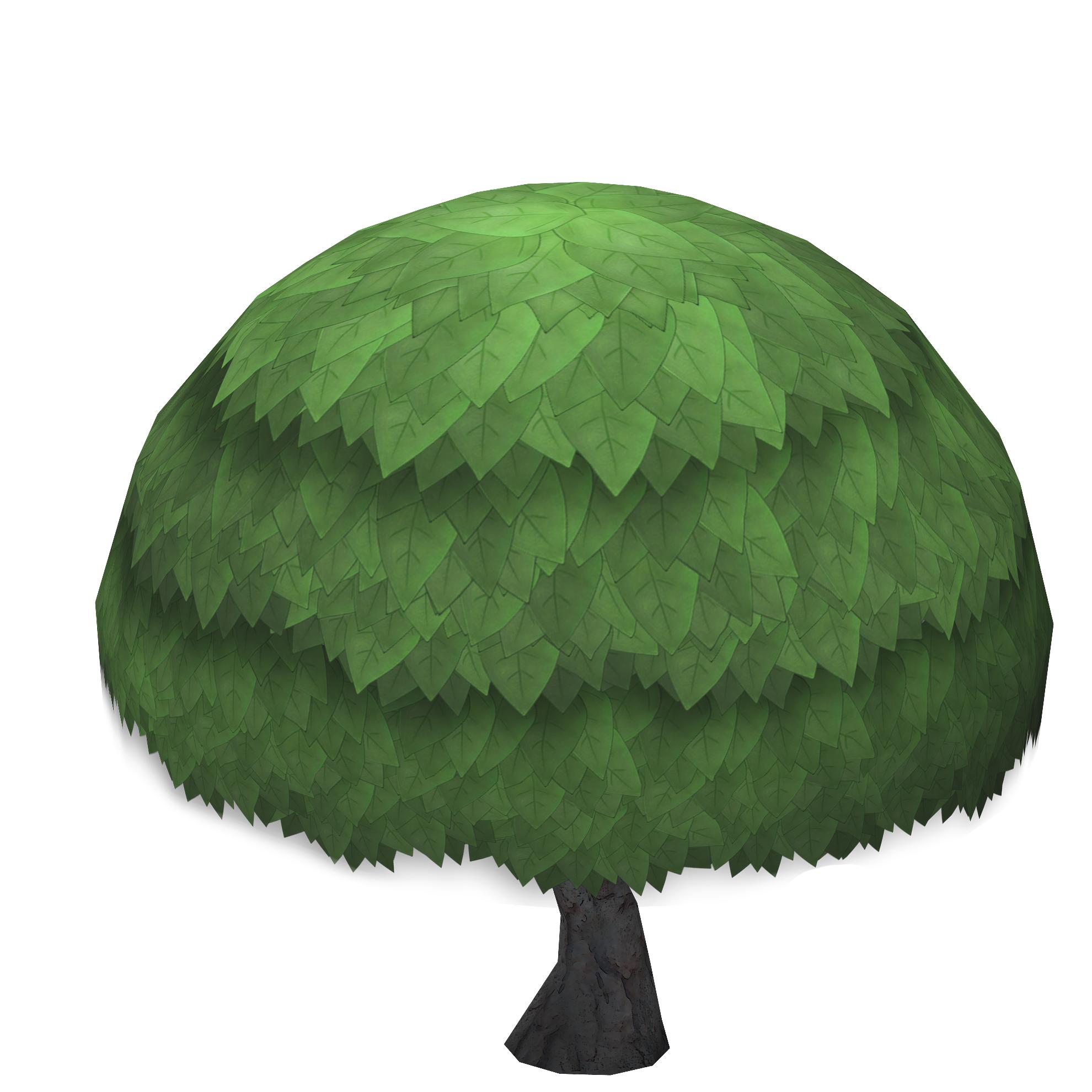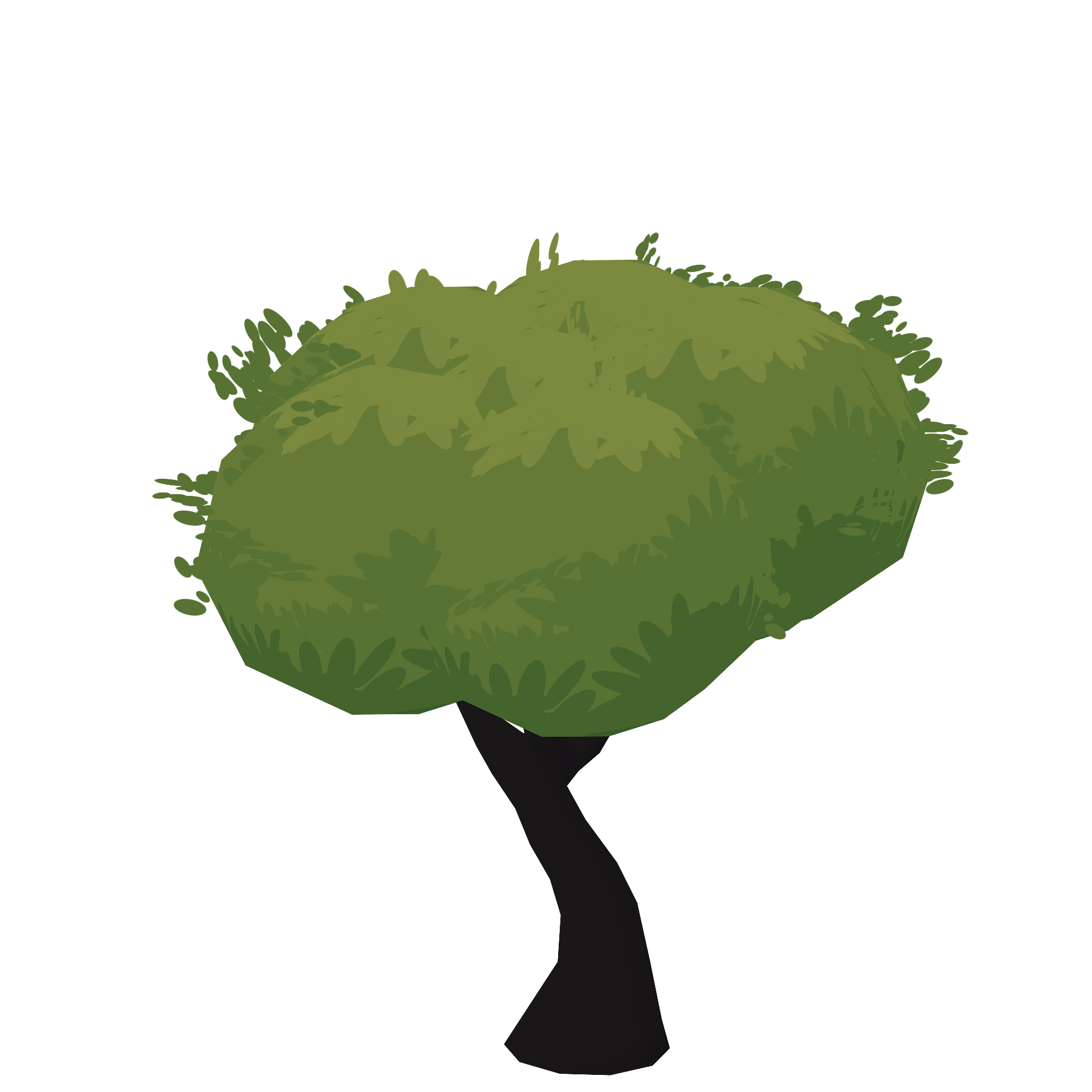 Selig also joined the team and has been continuing to work on in game objects, here is a look at some of the items.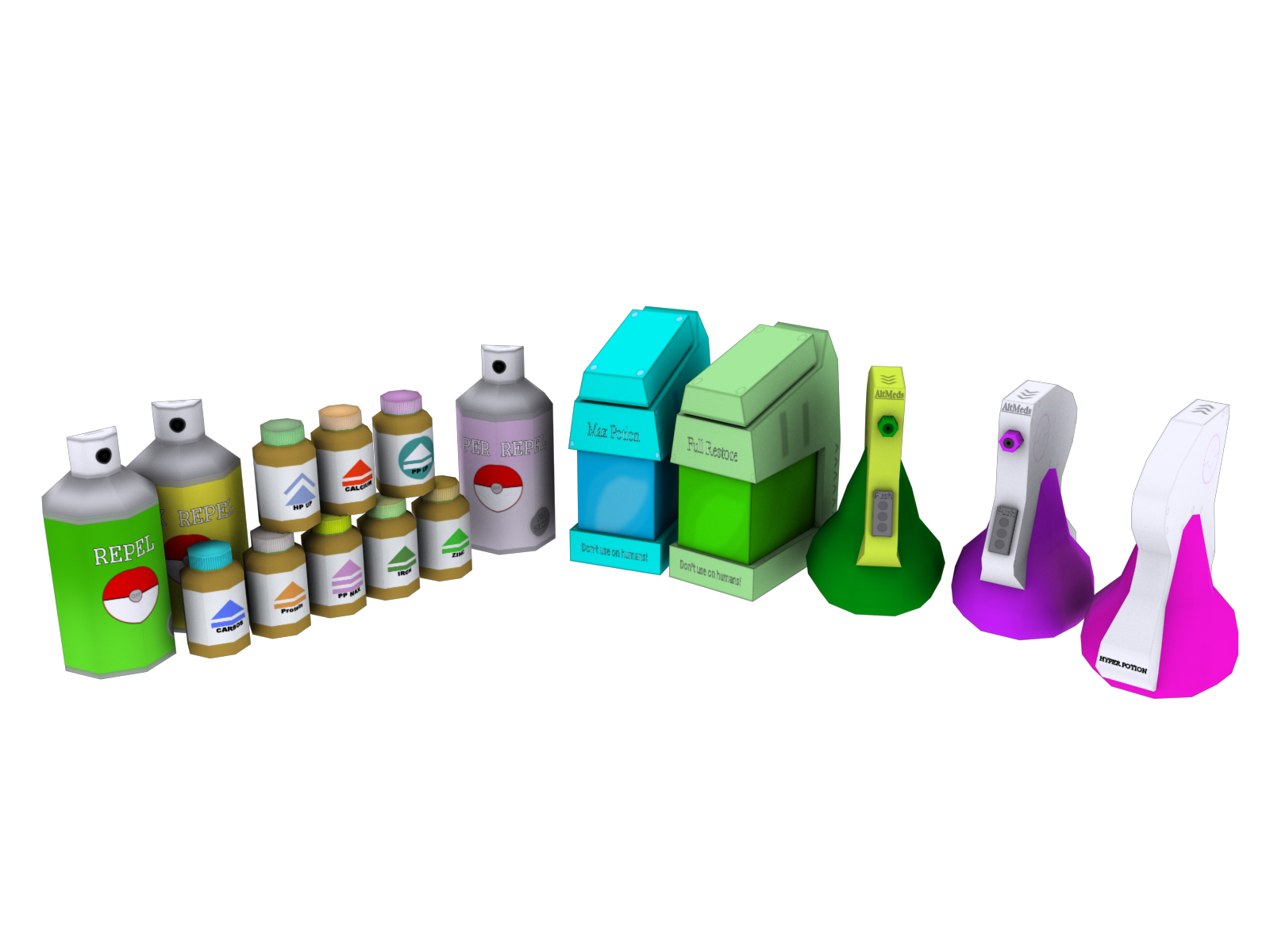 [2d Art]
Map:
As you guys have seen in past updates or videos, we have a new test map.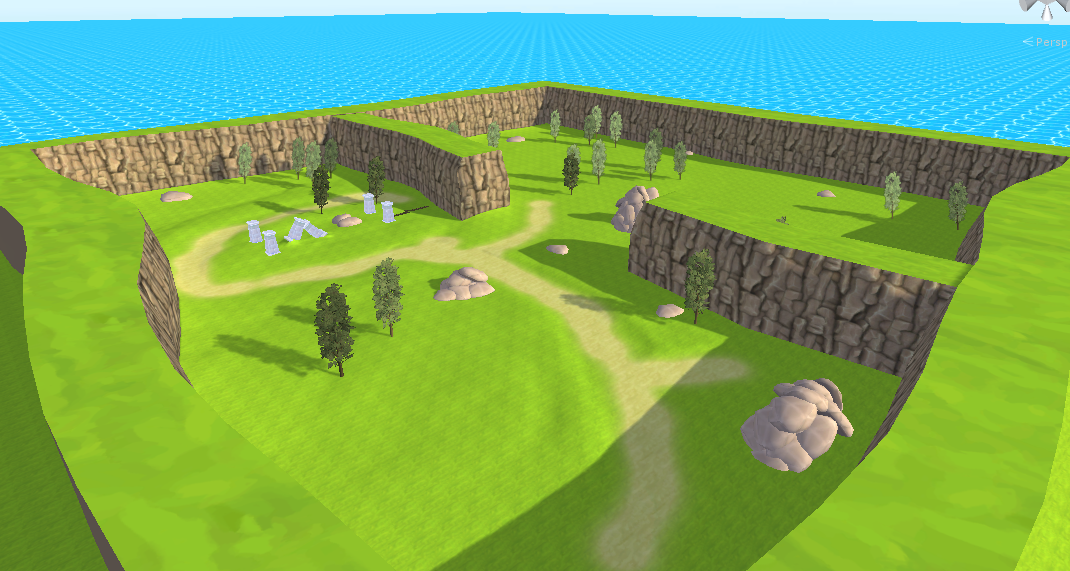 What I have added so far is a new surrounding wall. I have been looking at Windwaker HD for reference on this one and its getting me practice with basic modeling and texturing.
As stated previously this is very much a test map because we are in progress of mapping out the region we would like to have for the game. The two map creators, Il_Lupo, who is a founder of the project and is now once again helping out in small ways, and Elbarto who as you guys know, is responsible for things such as our UI and other maps. These two brilliant minds came together to make this map: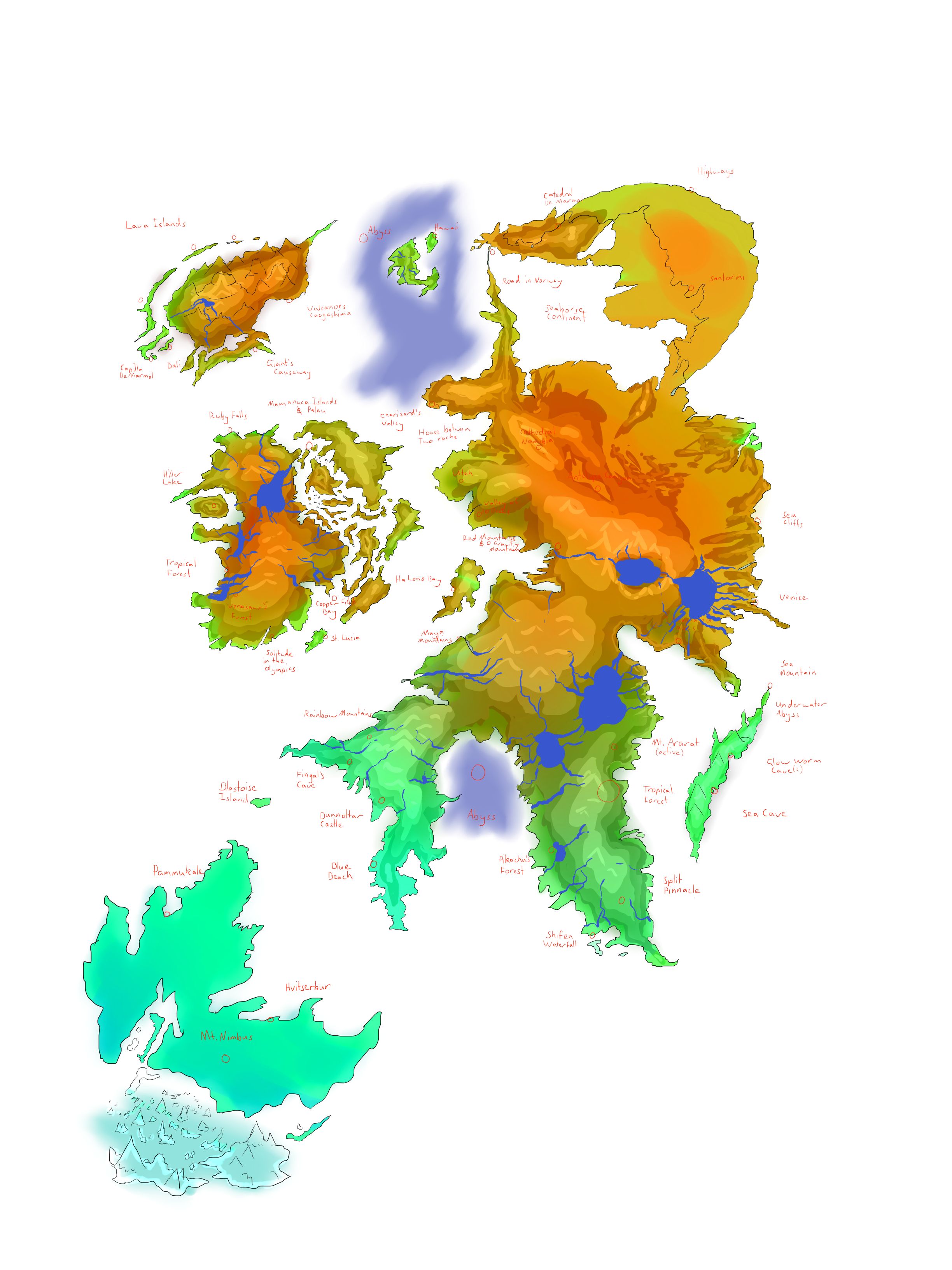 With this Lupo and I will be putting effort into learning the intricacies of map creation and we will begin creating more complicated test maps that will eventually lead up to the creation of the region. We won't rest until there is a high quality beautiful world for our community explore with their friends and Pokémon.
Textures:
This section will be small but I was able to purchase a few excellent quality textures that you can see on the wall of the map as well as several other textures that have yet to be implemented.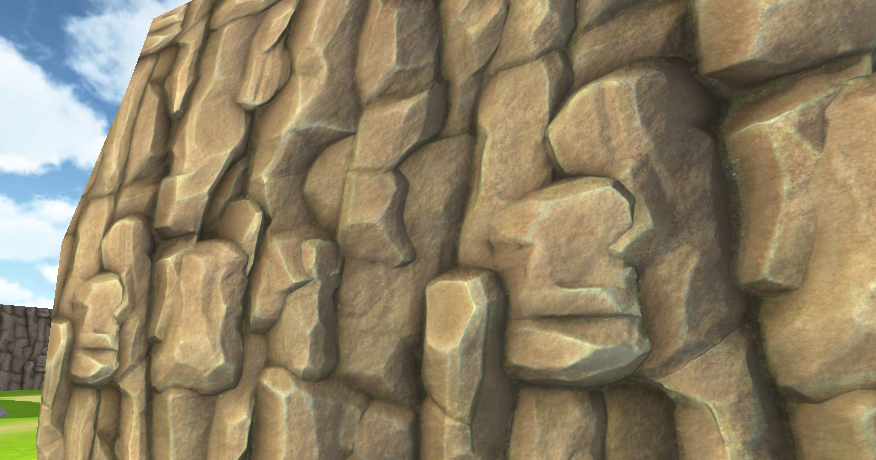 We also have some great loading wallpapers made by Nolan,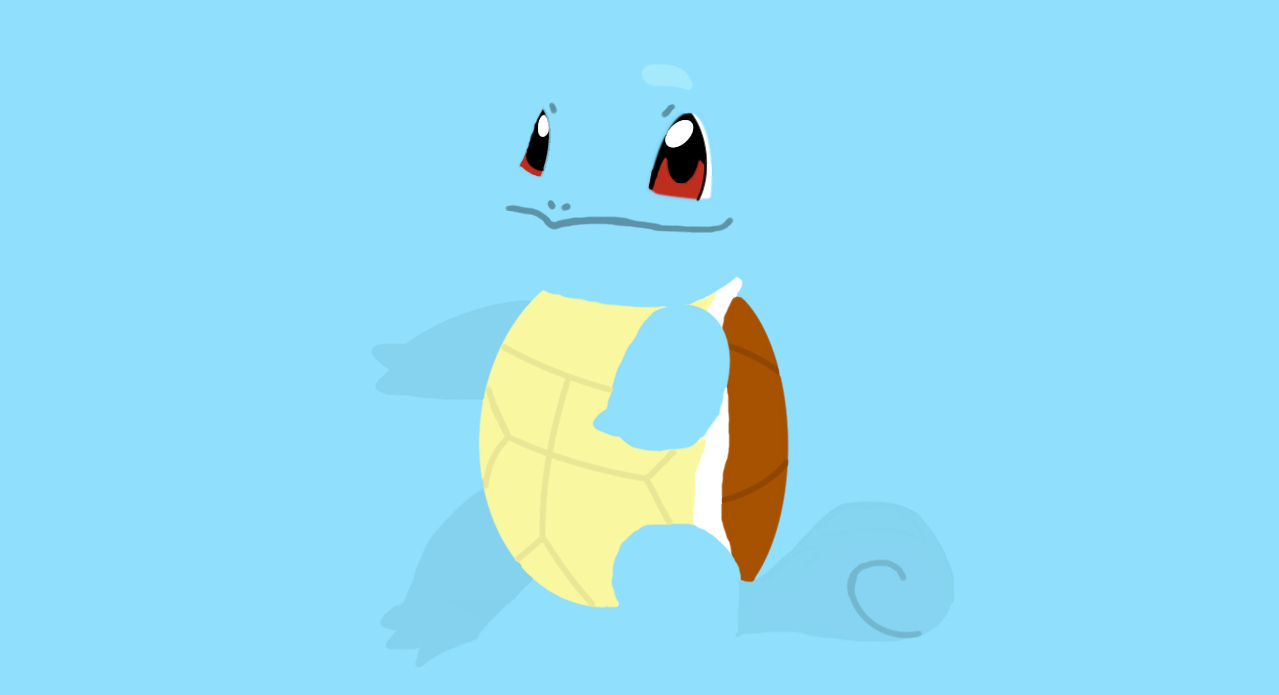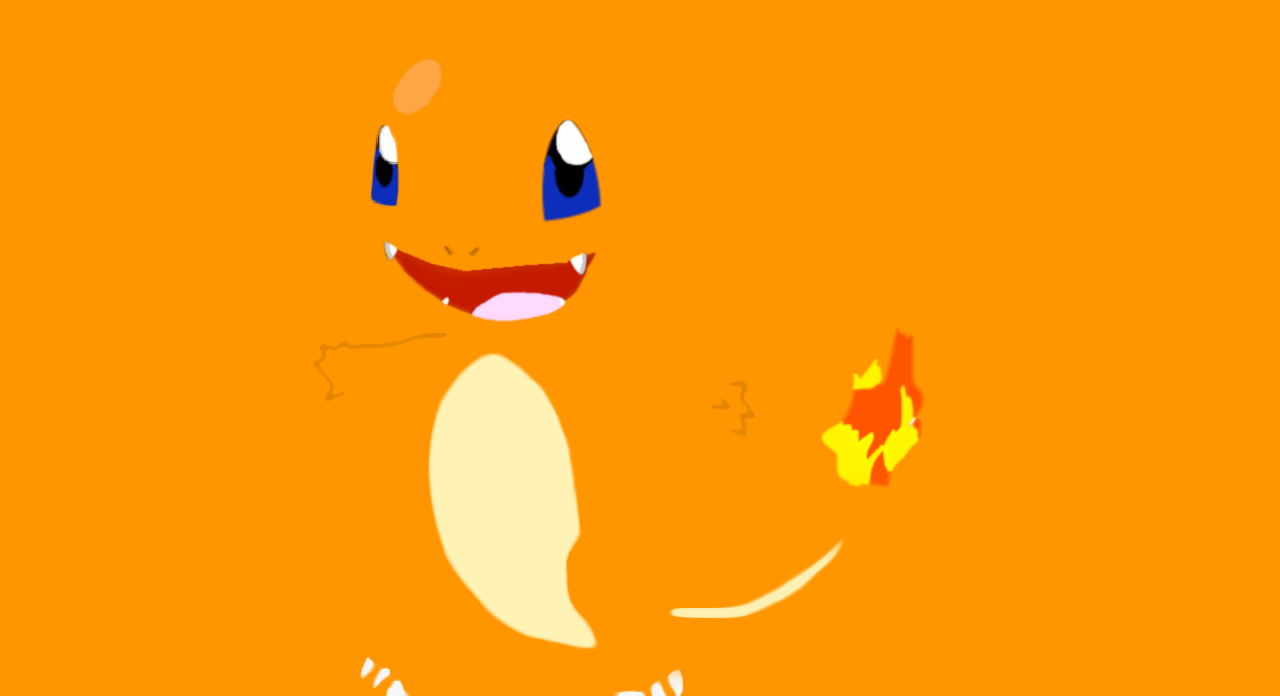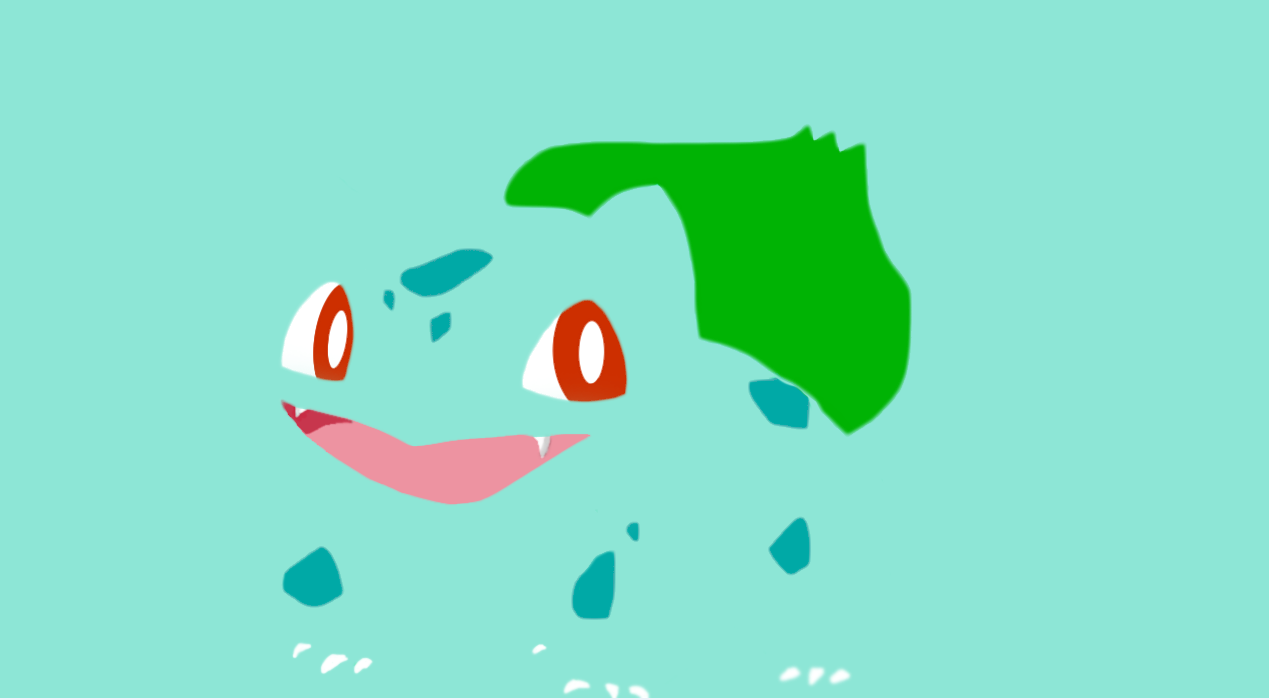 You can find videos of him making these on our Pokémon Journey Channel
[Animation]
As you all should know, all of the Pokémon are being given excellent new animations (and the main character) that can really show off their personality. This project is also being taken on by Pwnzly as well as Machete (welcome back!) and of course Chiro. But the biggest reason for the re-animation is because we needed to include several animations for battling! The new animations include jumping animations and animations for the attacks the Pokémon will have.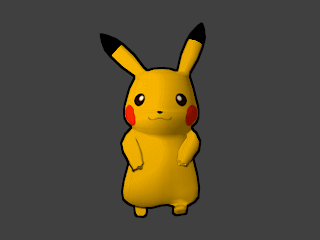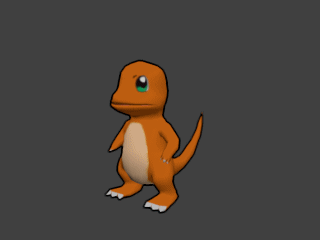 [Programming]
Okay here is why I have put the Venasaur release off so long. With many new assets being made and small parts of the game being shown off, much bigger things have been being worked on, but we will get to those later. Let's get started on what's new in my side of the project.
Ai
The AI received a complete recoding to make it extremely intelligent, cheaper to use (which is especially useful for lots of Pokémon in one game). The new Ai has intelligent decision making which the biggest part went to battling. From the preview video I have shown the AI have become much smarter, rivaling a small 4 years old. Just kidding, but it does rival the abilities of an actual player and requires the player battling the Pokémon to use legitimate strategy and will help prepare them against gym leaders and trainers. The biggest problem of why the update is not being released also stems in this area. With the Ai being re-coded, mechanics were broken and have to be restored such as capturing and storing Pokémon. This will take time to recreate and it is not being worked on currently because of other features.
Battling
Battling has received an EXTREMELY big update with fast paced live action style battling. We took reference from live action battling MMO's such as Guild Wars and Tera to influence the style of how our battling is created. Apposed to other Pokémon projects ours centers around evading enemy attacks and using tactics to efficiently use Stamina and cool downs to defeat your opponent. With that last statement there are two limiting factors on your attacks, Stamina and a cool down. The stronger the attack the higher the cool down and stamina drain but greatly increased damage. This mechanic will be enhanced by different Pokémon have different Health and Stamina capabilities to create interesting gameplay and balance it. In this update there will be 5 Pokémon.
The lists of current attacks for each Pokémon are as follows:
Charmander:
Scratch
Ember
Smokescreen
Flame spin
Bulbasaur:
Tackle
Leechseed
Vine whip
Poison Powder
Squirtle:
Tackle
Water gun
Bubble
Water pulse
Pikachu:
Tackle
Thundershock
Quickattack
Thunderbolt
Eevee:
TBA
Charmander, Bulbasaur, and Squirtle all have their attacks finished and Pikachu is waiting on fixed animations and Eevee's attacks have not been selected yet.
While playing against Ai Pokémon I yearned for something that was missing from the update that I had planned to put off for a future update when more game mechanics were implemented, yet I found myself unable to hold it off any longer from outside pressure and pure excitement (and stubbornness). So I stayed up all night coding in the final feature of this Dev blog.
[Multiplayer]
So yes it is happening and it is happening in the Venasaur update. You will be able to roam across our little map and capture pokemon, battle, and chat with your friends. Currently the main aspect that is coded for multiplayer is the battling but that is because that is the main thing coded in the game. Luckily, it is also the hardest part of coding in multiplayer which leaves the rest of it to be a breeze.
Unfortunately we have no videos to show because we are updating to Unity 5 which broke a few new aspects.
Make sure to subscribe to the youtube channel to see some battling demos soon!
What's left to do in multiplayer is add a chat in, create a better Ui for the multiplayer menus, and add capturing (which we have to make in general).
We cannot wait to meet you guys in our little world and start creating memories with all of you.
Conclusion
So as you can see we have not been gone or disappeared, our little skype group is always buzzing with conversation and updates on what we are doing. The main reason that there has been no talk is that I've wanted to keep some of these features a surprise but I finally decided enough was enough and we had enough to keep built to show off.
The update is 80-85% complete with the remainder being coding back in capturing and finishing the character. We really hope you guys can be patient a little while longer because this update is going to be truly phenomenal and we are getting anxious to share it yet we remain reserved so we can polish it.
We are now updating to Unity 5 which features beautiful new lighting including image based lighting (IBL) and new global illumination! Stay tuned for new videos featuring Unity 5 (once everything is fixed).
Remember you can follow me on twitter
My youtube channel is Youtube.com
And you can follow our developer channel at: Youtube.com
(also come join us in our community Skype chat, you can join it on our forums! Pokemonjourney.freeforums.org)