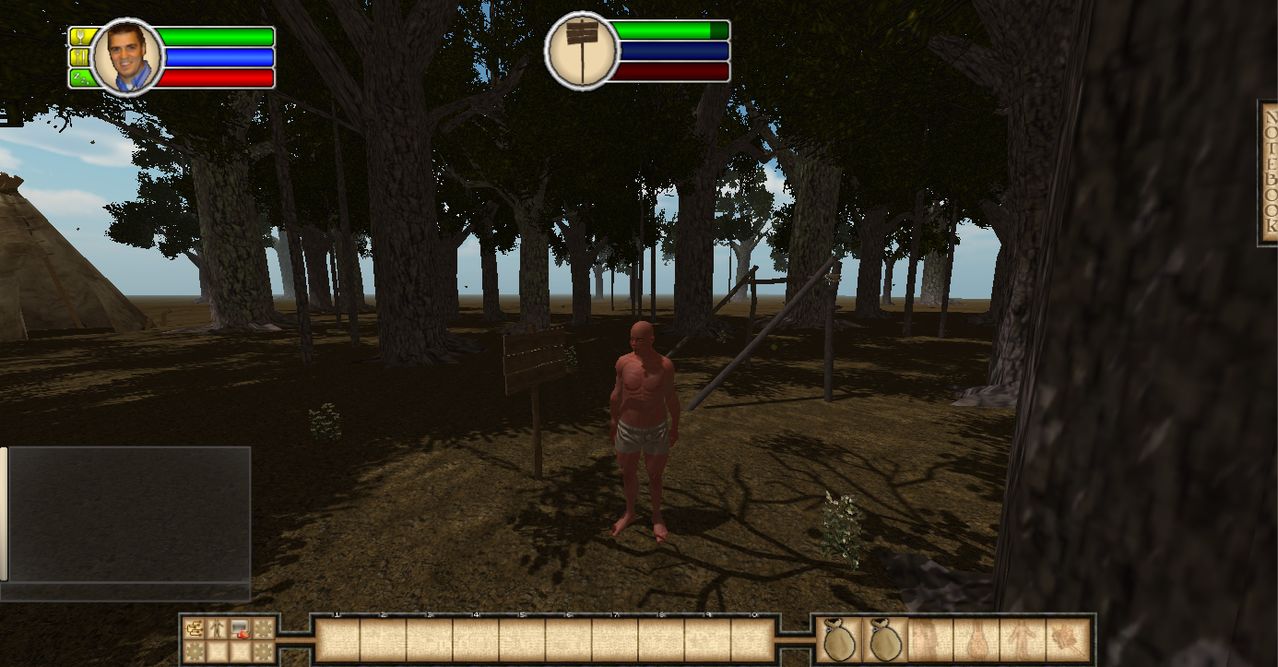 Hi everyone! We're back with our eleventh dev diary in which I will cover Factions' mission system in detail! Before I get started however, I want to ask you for your questions for an upcoming Q&A article. Any questions or comments you have, please post them below and we will do our best to answer them in the Q&A feature. Thank you.
Some of you might be thinking.. "WHHATT??! Missions???? I thought Factions was completely player-driven and devoid of any quest lines?!" Well, fear not, we have not changed course. Everything single item, building and object and MISSION is created by a player! Have you played some other very open sandbox games and find yourself in a non-creative mood and just want to find something rewarding to do in game quickly? We hope that our missions system is the answer to that problem.
Let's imagine you have been playing Factions for a week or two, you and your friends have built a small village, you have houses for each of you, a small farm to keep you fed, a couple of NPC guards to help protect you, and a small assortment of other infrastructure items such as a well, smelting furnace, grain mill etc... While all of your players are offline, you get raided by a neighboring Faction who steals all of your food and burns some of your buildings down. You realize that you need walls to help defend your village, but you don't want to cut the wood yourself. No Problem! Just travel to the nearest crossroads or major town friendly to you and post a mission on one of their mission signs (or even create your own mission sign in your village if you wish) and hire someone to collect the wood for you and deliver it exactly where you want it. You decide the mission goal, delivery spot, rewards, number of acceptances allowed etc.. etc.. If your mission is tempting enough, it will easily attract adventurers and laborers looking for work.
Faction members with the appropriate permissions can even post missions that are mandatory for their members to complete. So if you need to raid a neighbors village or erect a new storehouse in a hurry, just mandate your Faction members to do it! :thumbsup:
Let's look at the mission creation and completion process in more detail. Our player started construction on a leanto and they need more wood to complete it. They are feeling exceptionally lazy today so they have decided to make a mission for this simple foraging task =)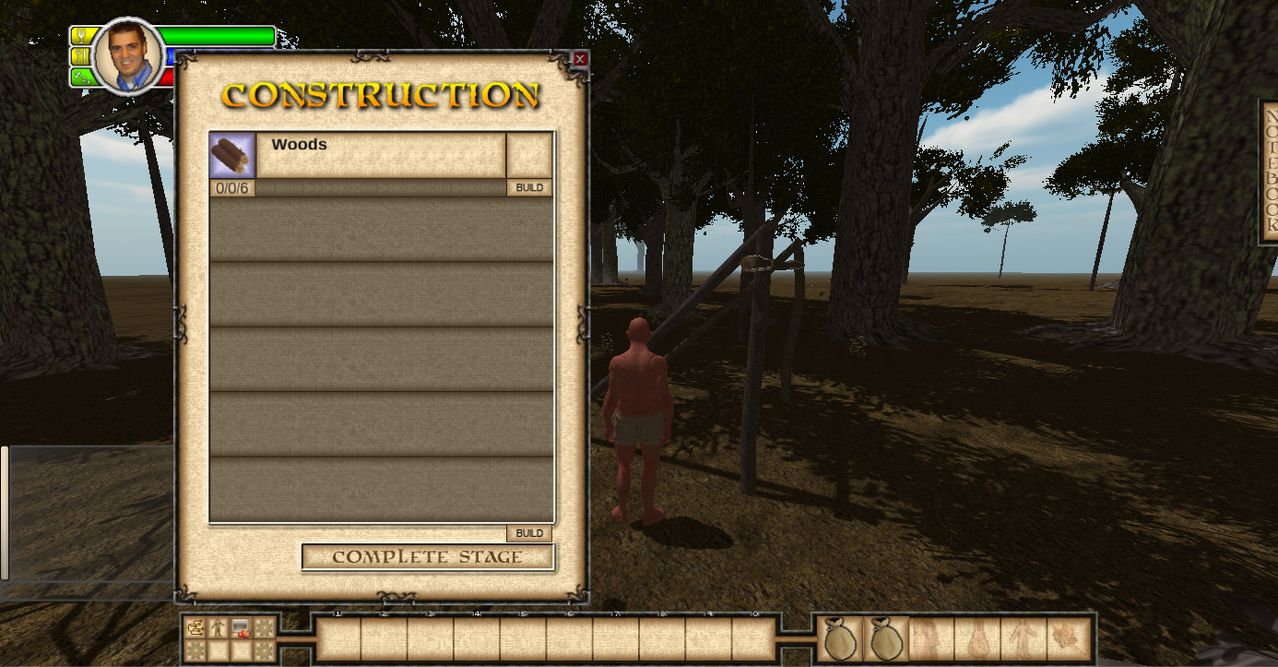 First get within range of a mission sign that you have permission to post missions at, right click it to bring up the missions interface.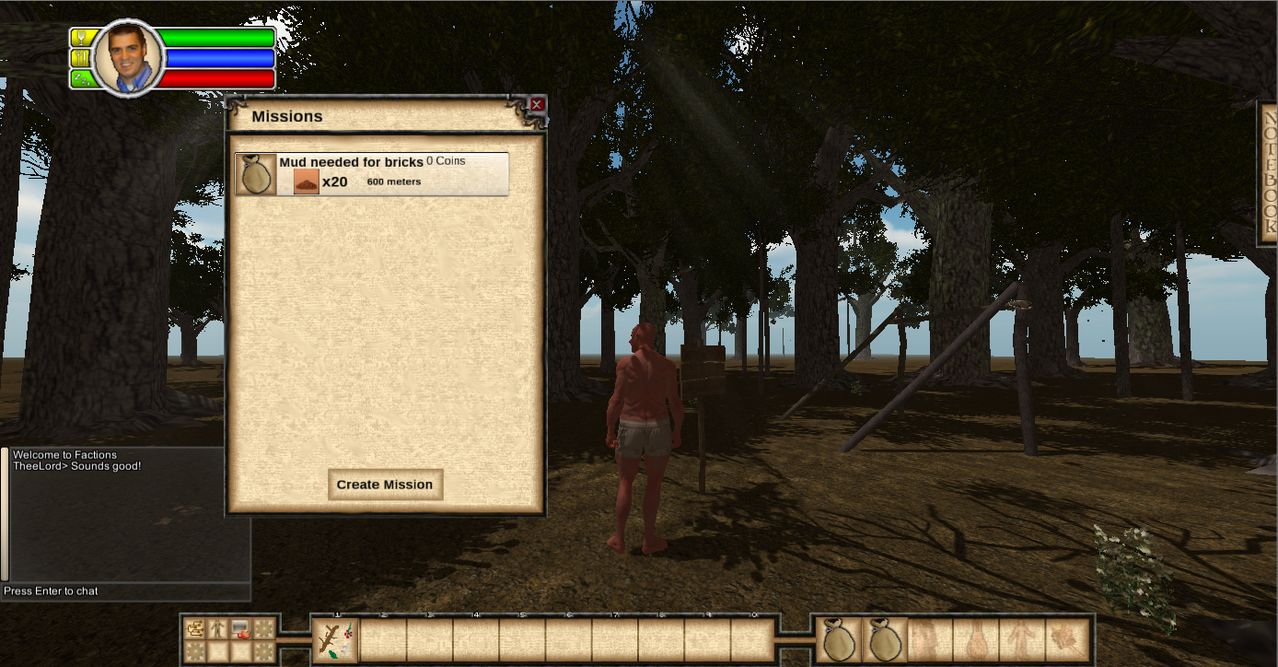 Then select create mission which will bring up the list of available mission types.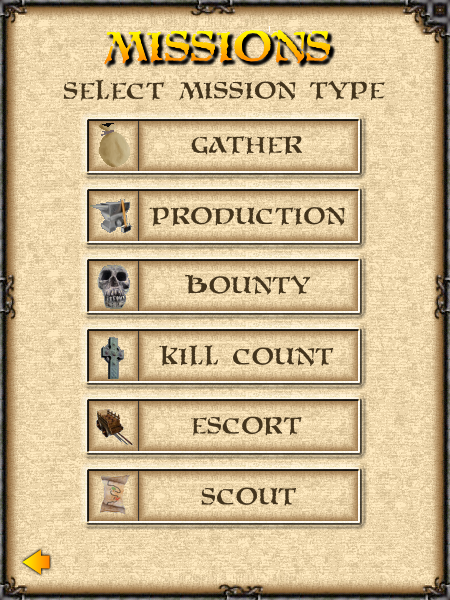 We want a gathering mission, so we select that and are brought to the gathering mission creation screen which we will need to fill out. Also pictured in the below image (on the right) is the notepad. This allows players to save snippets of information for use later on. So if you were near a chest you knew you wanted a delivery mission to deliver to, simply target the chest and click "Add Target" this will note the chest for use later on during mission creation.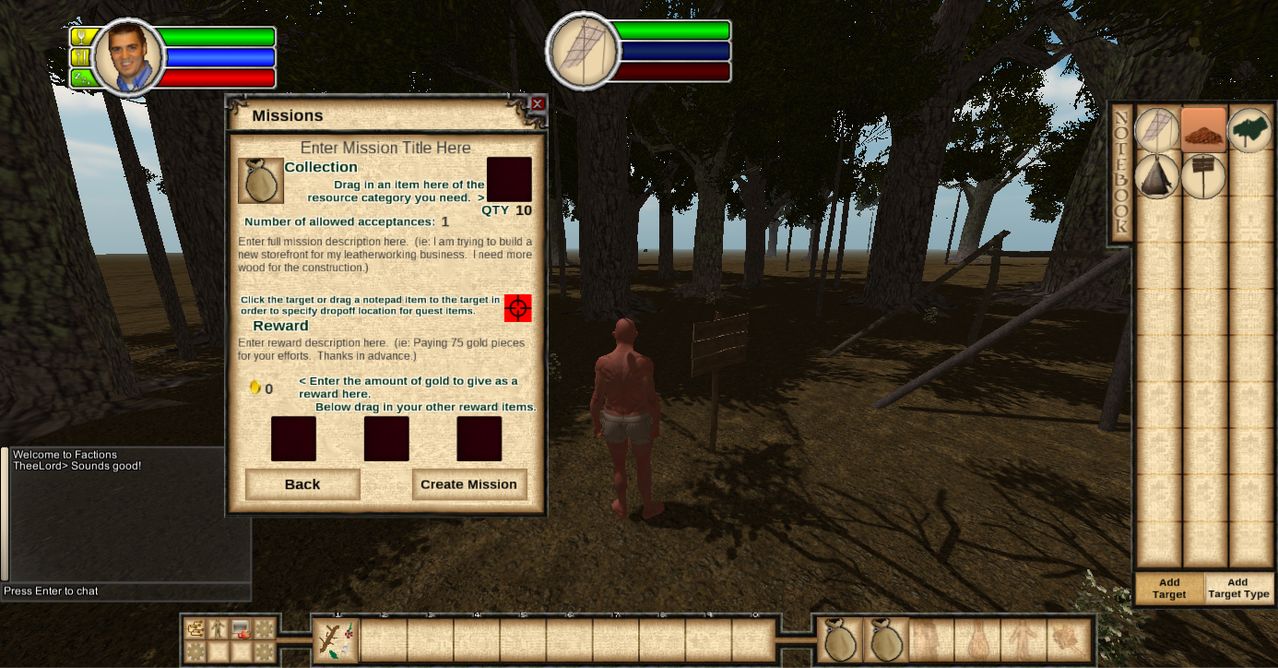 Now the player would start filling out the mission information. Give it a title, specify the item to gather, quantity, number of acceptances, description, rewards, drop off location, etc.. etc...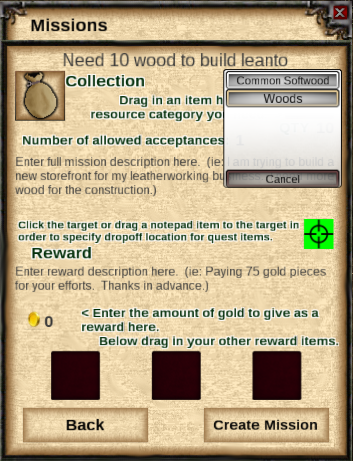 After some finishing touches, the player selects "Create Mission" and anyone who has permissions to view missions from your Faction can now come to this mission sign and pickup this mission! We have future plans to allow NPC couriers to be setup to share information between mission signs so that remote missions signs can have more available missions then would normally be there.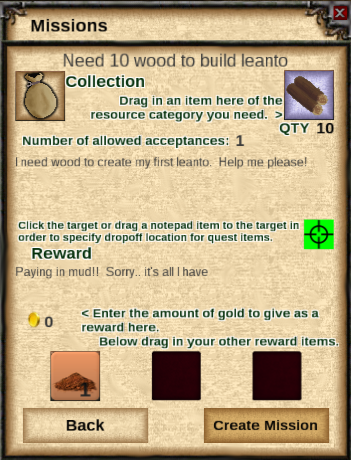 Once a player picks the mission up, they can view it in their quest log and when the quest goals are satisfied, they will receive the reward in their inventory.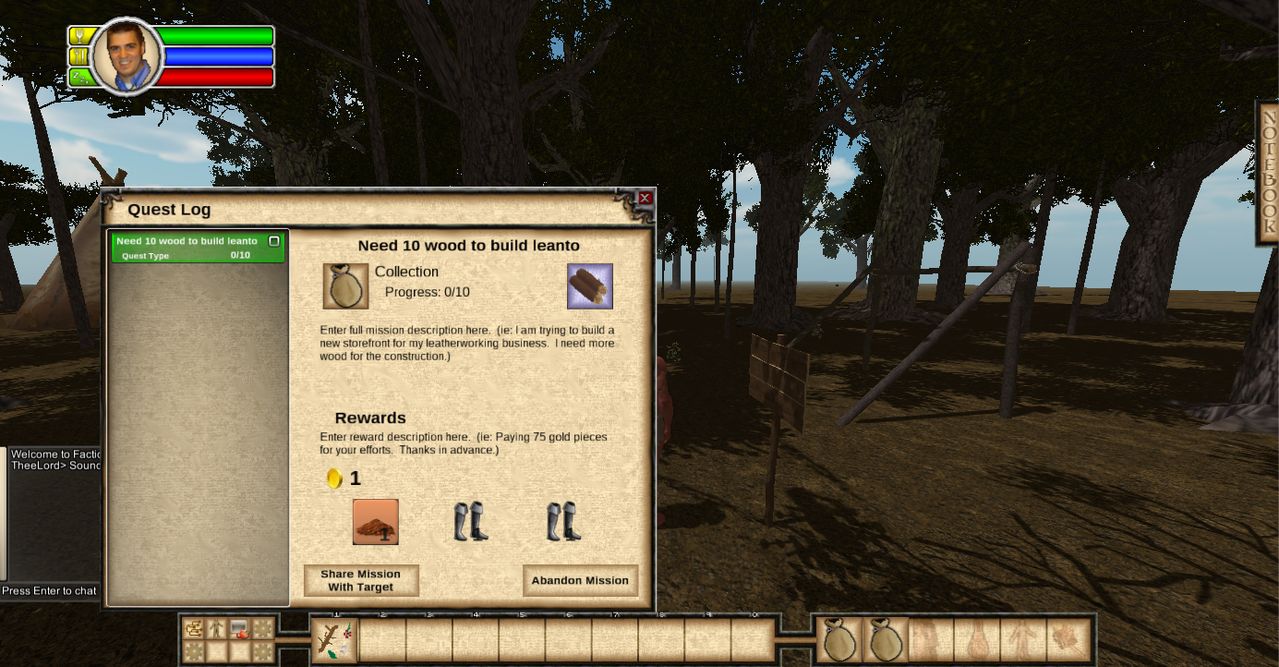 We feel very strongly about the viability of, and need for a player-driven mission system. If this system is successful during testing, we plan on many other enhancements such as realistic mission reward delivery methods, more mission types, more advanced mission options, multiple objectives and much more! We can't wait to share Factions with you!