For this week, André has been working on the model of a upcoming plant, the Turret plant! Check out the concept art André painted:

Nice, we like glowy bits. But how does it look in 3D? First André sets up a base mesh in Maya, this mesh holds only the very basic form for the plant, like a sphere and lots of cylinders forming the vines. Once this is one André exports it out of Maya and opens it up in Zbrush.
Once in Zbrush, André carefully sculpts all the details. Think of this part as sculpting with an actual clay model. The end result after a bit of sculpting: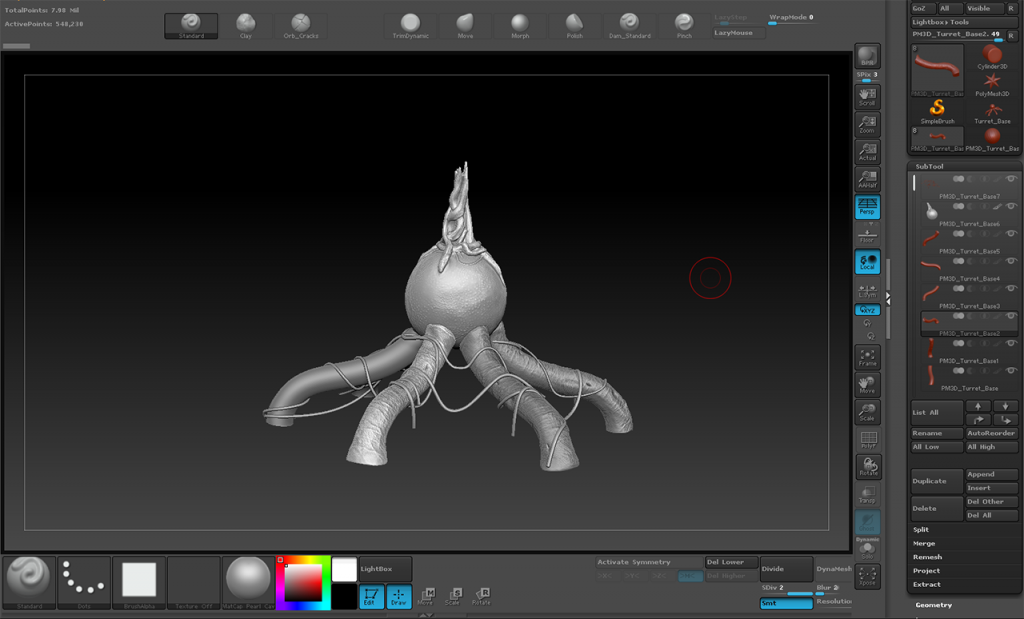 Looking good is it not? So after sculpting all the details, André paints colour on the plant. This is called PolyPainting. Like this: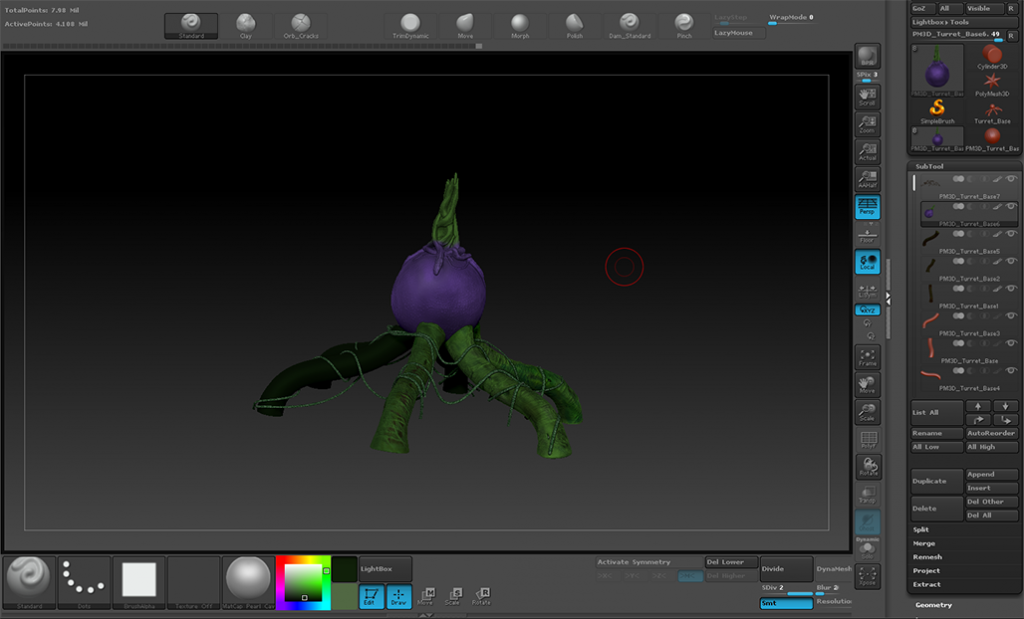 In this case the plant has the Argos Purple/Green palette. So that's that for Monday!
Here is what went down on Thursday.
André has been Retopologizing, UV-mapping, Texturing and doing all kinds of tinkering!
Now André has worked it almost to completion.
Here we have the current view of the Turret plant for the jungle-inspired Argos.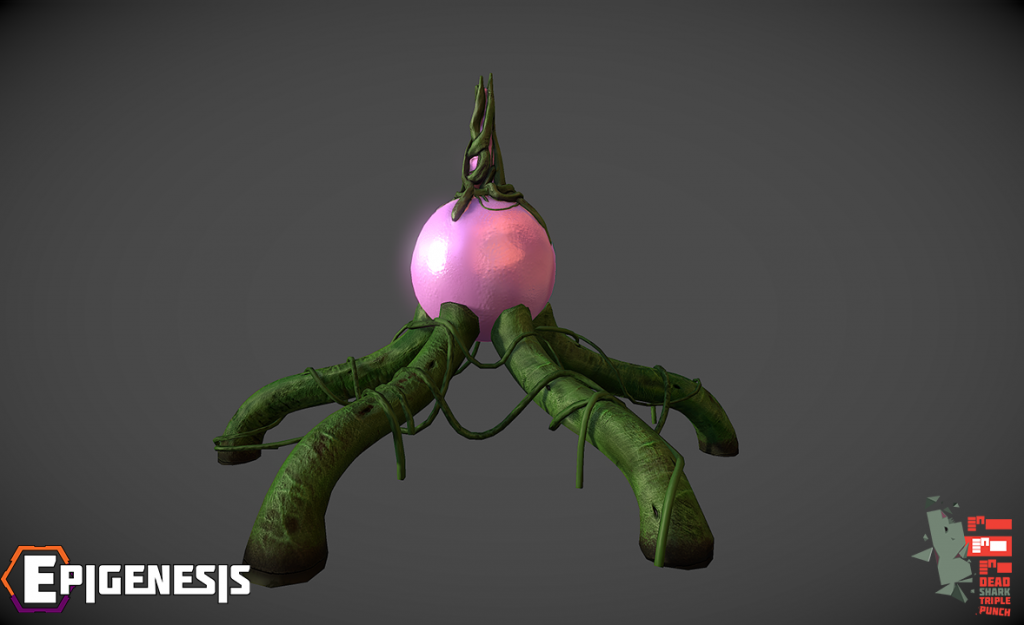 Here is the reworked version for the deserty Omani team. Here André had to go into the sculpture to modify certain details as well as retexturing it completely. If you have a careful look at the roots you"ll notice they're different.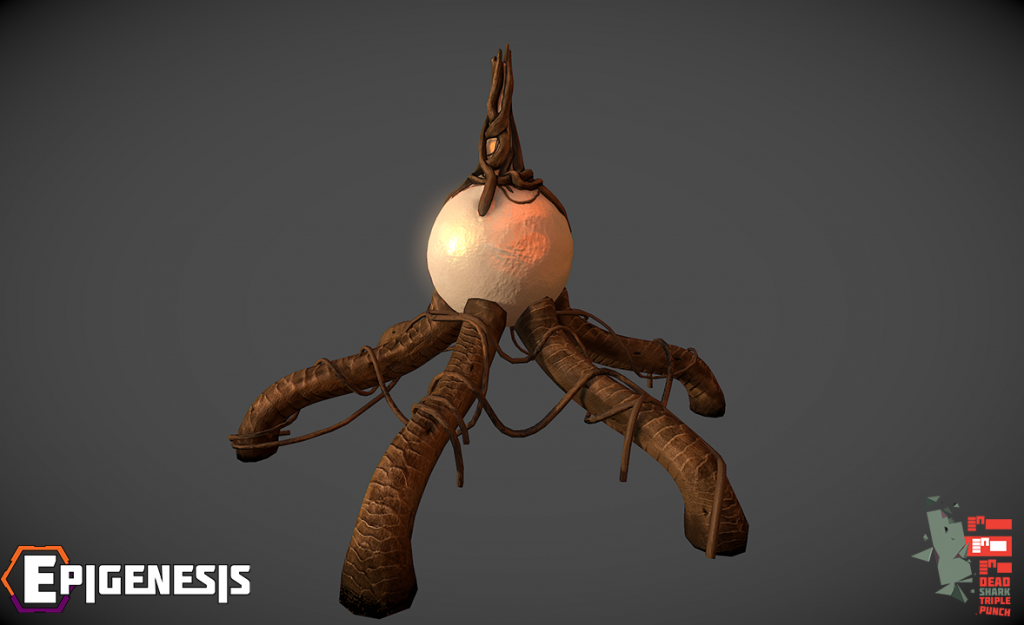 That's real nice. But how does it all look in game? Something like this!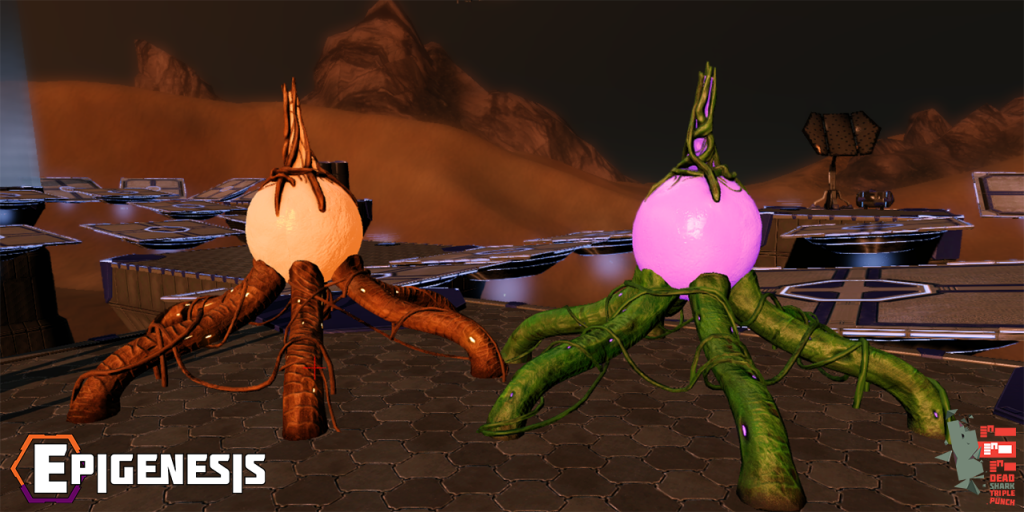 Keep in mind these are works in progress! They still require some tweaking and optimizing before we can stamp them as finished.
Once they're finished we will leave them to our Shark Calle to animate.

If there are any questions, just type them down in comments!
Until then, we will see you around!