Contrary to the settled tendency among game developers, we officially declare that we won't embellish any our materials with additional processing or intentionally lift quality of our demonstration images. All materials that you have seen are real prototype that includes all gaps and defects existing today. The team uses such scenes to testing of game components today. As we told you earlier, we still directly work on graphic. The majority of the shaders, effects and graphic elements are rather simple and haven't special optimization of productivity. We're not planned to work in this direction will hardly be carried out in the near future because there are other, much more important things to do.
I'm sure you have paid attention to the last seconds of video. It's Unity3D logo. Yes, we're working with this game engine. This choice was given us very hardly as we have a lot of discussions in our team. Various arguments were given in favor different tools, but the final choice fell on Unity. Despite disputable reputation of this technology in game community, Unity, in our opinion, possesses the most successful combination of a number of factors which have influenced our decision. Flexibility, extensive community of developers and rather high opportunities of graphics, these three factors helps us make a decision. And in the near future this technology will give higher graphic opportunities, I have no doubts.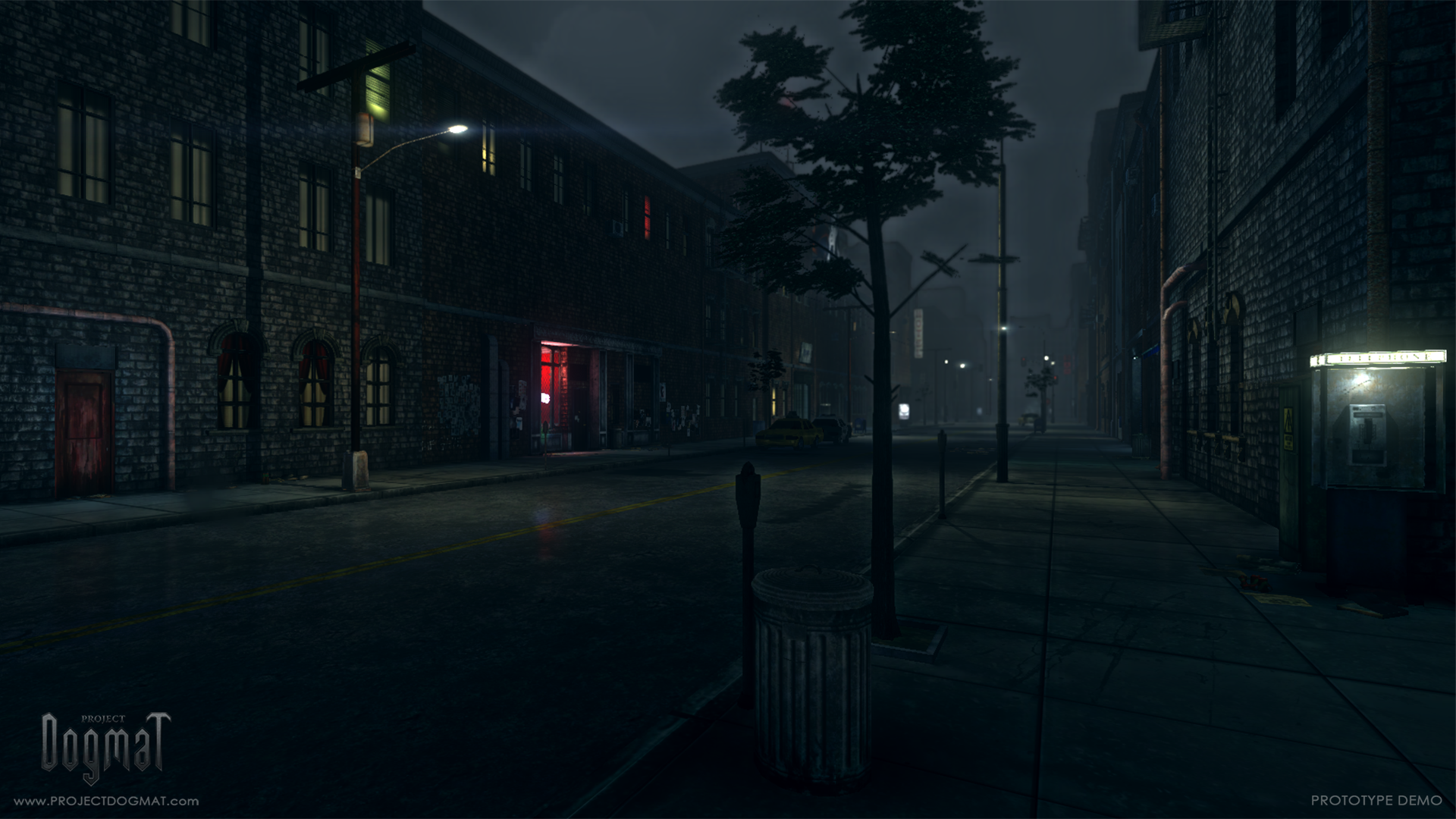 The most important achievement that we made in January was development of weapon system. At now we have several weapon types - guns, rifles, knives and even swords. These four types includes various types of weapon , for example, automatic carbines and various guns to rifles is one type; for city conditions it's more suitable to put baseball bat to swords slot. Your characters can take these things with him and use it against his rivals. However you shouldn't forget that mere mortals will be scared by such strength demonstrations and if still possible to hide a knife or the small gun from curious eyes, the heavy machine gun behind your shoulders will arouse mistrust and can easily lead to a panic. Be sure that this element of real life will become part of our game universe.
As for the other parts of development, we expanse and improve those elements properly. The character editor received more flexible settings and the improved body elements better that on latest video. Process of completion of the character management and animation was improved too and now we're trying to make up. At last, development on artificial intelligence system of virtual opponents is continued - in January we met some difficulties in this direction which aren't allowed the developing all potential of using technologies and meanwhile we trying to find the solution of these problems.
We start a regular publication about our game universe with this January blog. The most part of information will be provided in appropriate sections of the site in order that it was more convenient to you to find the necessary descriptions. You can find a lot of things familiar to you, but something will be absolutely new. Our team set a goal to change all this regular things by adapting this dark universe for realities and opportunities of the MMORPG. It seems to me that we're making a progress and you only need to wait for new information.