As we slowly finish the foundations for the core gameplay mechanics, we've been able to focus on some of the more visual elements of the game - such as the environments, player models and weapons.
Those of you who have been following us for a while will notice that we've shown off a variety of player models AND environments in the past. The reason we've been busy creating new ones (effectively superseding the old assets) is because the game has developed rapidly over the past 5 months and we've had to re-do certain elements to ensure they remain compatible with other developments across the project (e.g. the migration to Unity 5, a PRB shader pipeline, a higher-quality look and feel, etc…).
Had we been a more experienced studio, we probably would have planned the project better and not had to make such fundamental changes. That said - we want Bushido to be the best possible game we can make, so we feel that our fans will appreciate us spending the extra time in the long run!
Anyway - onto the new content…
Kieran's been working on our new Ninja character over the past couple of months, and as you can see - he's looking pretty awesome. This character is also going to provide the base for the Medium and Heavy Samurai.
Quote from Kieran:
"The goal of this shader was to allow customization in engine so that we can create a huge number of varied outfits quickly and give some of that control over to the player. The shader includes a huge number of options; we can pick from four different thread types, how worn the material is, the colour, colour fading, dirt, patterns, pattern colour etc. The same applies to the leather cuffs and eventually, on other characters, we'll do the same thing for metals! Which means customizable armors, weapons, masks and helmets!"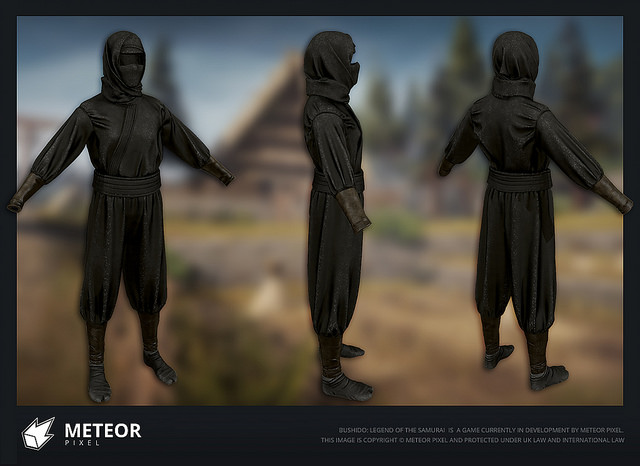 It's been a lot of work to get to this point - but we've now got a model that can be reused time and time again for the range of Armour sets / classes that players will be able to customise from.
In tandem with this, Kieran's also been working on a new suite of Shaders for Unity 5 that will allow us to rapidly change the appearance of a character - effectively laying the foundations for our character customisation system that will allow players to change their avatar's appearance.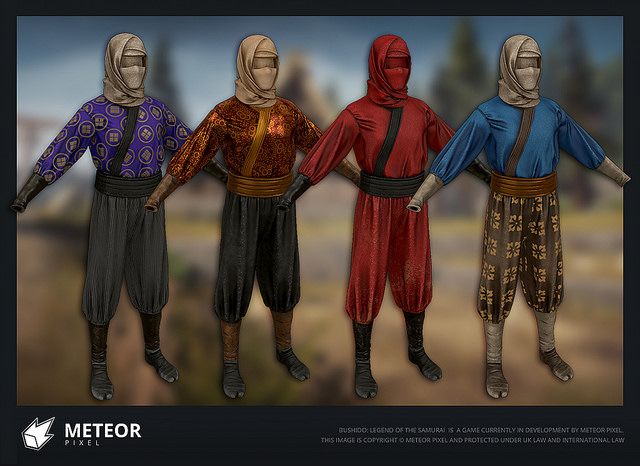 You can see more of Kieran's recent Ninja work here and here.
Sam's main focus over the last couple of months has been split between animations and environment design.
We've used a number of tools and techniques in our animation pipeline, but perhaps the most important element is our Motion Capture suite. We use iPi Soft (Ipisoft.com) and have a 4 USB camera setup (as opposed to the depth sensors). Using iPi has allowed us to capture some really realistic motions, that are already starting to look great in the game. Each time we do a capture session we learn a little bit more, and have already worked out how we'd run our next session to get the most out of it!
Our post-processing pipeline is just as important as the initial capture, and takes far longer! There is a lot of data to clean up, tweak, edit or in some cases re-do completely. However, it's all worth it when we can import them into the scene and see our new Ninja character slicing and dicing away!
Expect an animation specific update (with GIF's) soon!
We've also been making progress on our environments! The other day we showed a few screenshots from our new 'Japanese Farming Village' - heavily inspired by the real-life Ainokura, a UNESCO heritage site in Japan's Toyama region (Google map link). Our intention is to have one map for each season (for our upcoming Kickstarter) and the Farming Village is going to represent Autumn.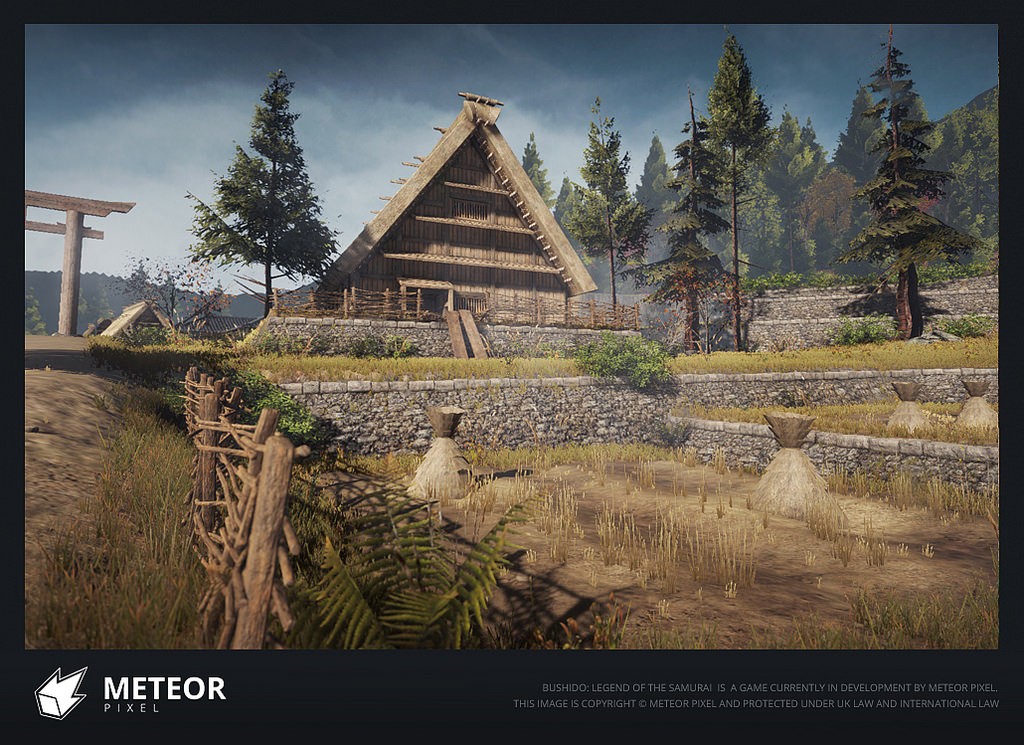 A couple of other in-game screenshots are available here and here.
We've also just started work on a new environment inspired by the Town of Tsumago-Juku (Google map link). Tsumago-Juku was an important postal town during the Edo period, and represents a different style of architecture than shown in our Ainokura-inspired map.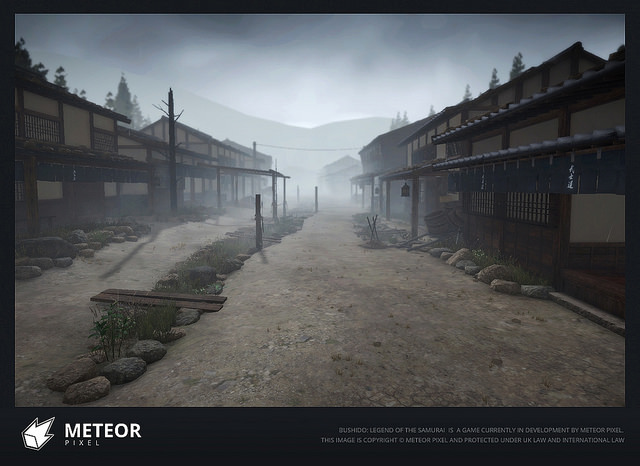 Artwork aside, Jay's been busy implementing a lot of our animations with the new combat system, as well ask polishing up things like our targeting system and refactoring a few elements for multiplayer. I know we keep saying it - but we WILL be showing some of his hard work off soon (I promise this time :p)!
As always, you can stay up to date with all the latest news on our Facebook and Twitter.
- Team Meteor Pixel