Enemies #1: Base Enemies
On the path, the player might encounter enemy particles. The so-called Statics hold their ground and must be avoided or destroyed by Fermi. Some Statics might even start shooting a weapon when Fermi comes close.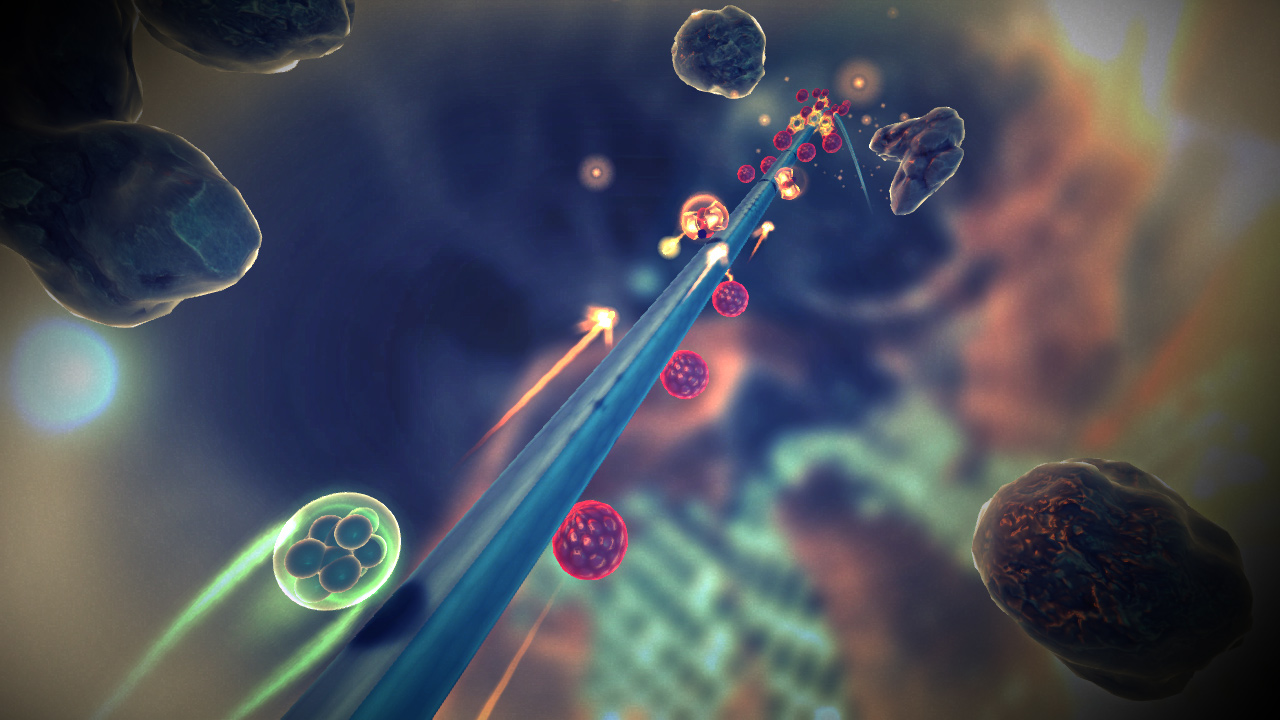 Another kind of hostile particles is the Chaser which - when encountered - starts moving in front of Fermi while shooting him. The time until it departs differs between the various kinds of Chasers.
The Fermi's Path Team