Greatings everyone,
Here is a new article showing the lastest clone legion that has been worked on, it also brings a global summary.
Imperial Civil War Era Progress
Allumette has started working on different engine particle effect for starfighters, you can see here the A-wing one;
You can view the original images here; more effects are coming soon!
Next we introduce the Death Trooper unit, the model is ported from the mobile game Star Wars Pinball by Zen Studio. As seen in Rogue One these Death Troopers will have multiple weapons depending on the map: DLT-19 Heavy Blaster (Death Trooper variant), Smart Rocket launcher, E-11D and Thermal Imploder.
---
The 212th Attack Battalion has been worked on recently. This legion will feature multiple classes, three minor heroes such as Commander Cody, Sergeant Waxer and Clone Trooper Boil.
Last year i helped i2bros with his Battle of The Clone Wars mod. To thank me i2bros sent me a couple of texture: the regular 212th trooper and Boil skin. It helped me to create the Shadow trooper and the medic.
Thanks to Barlex for Waxer's helmet texture.
Note: you may see a few Jedis, these shots were taken during the test of the Order 66 game-mode. The 'Heavy Trooper' class now has a new rocket launcher animation.
Something i enjoyed about i2bros 's mod was the TCW-Style airborne trooper model, i decided to create my own version. This is the swbf 2 sniper head attached to the CWA clone body mesh. I also added corresponding gear. Except for the boots the texture is made from scratch.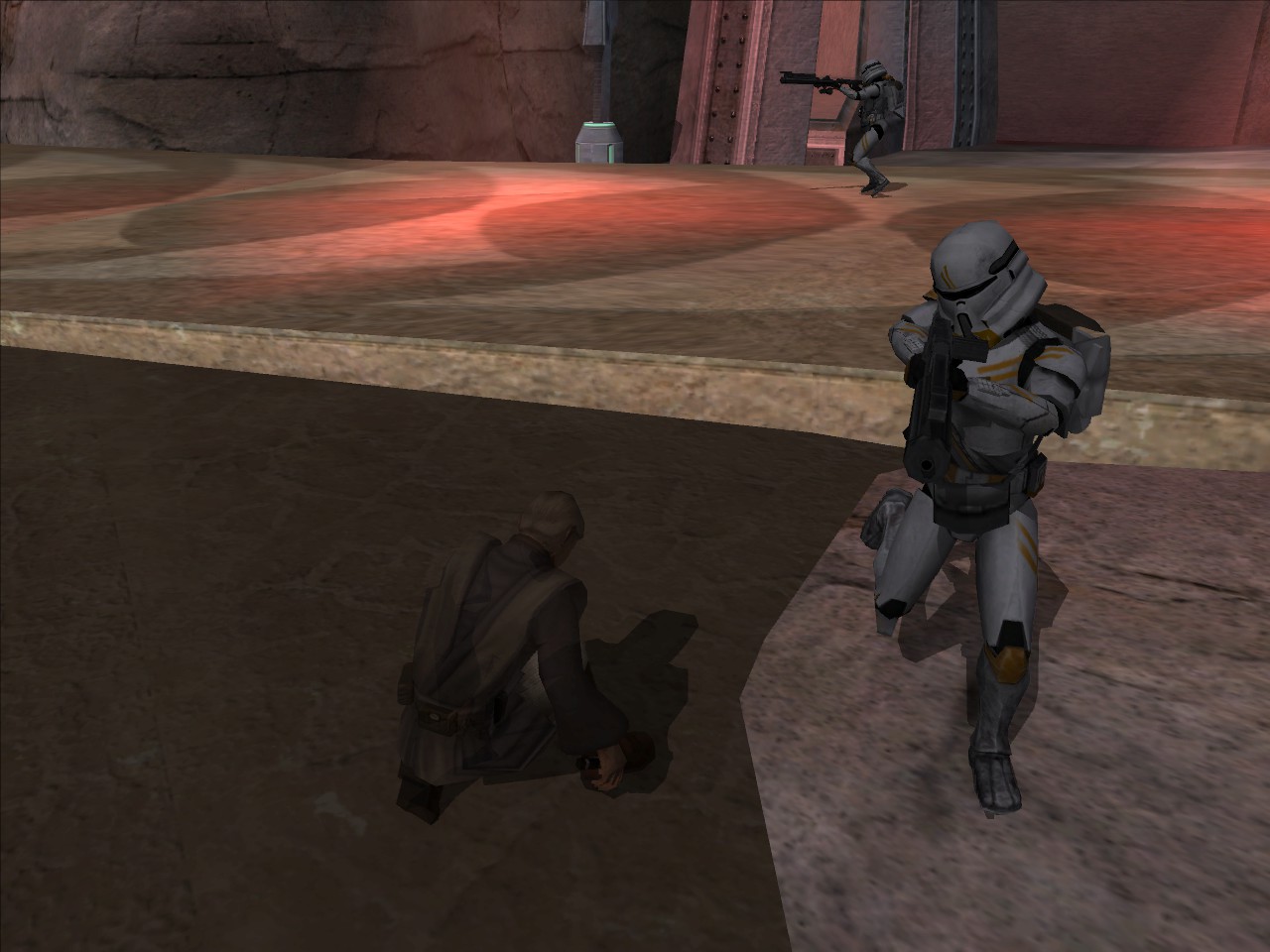 ---
As some of you may remember you were able to prone in Swbf 1 (2004), i always loved this feature and decided to add it to the mod. BUT according to Swbf 2 limits the only way to have a prone animation is to replace the crouch one. I didn't mind though. While playing with the files i managed to have both crouch and prone animations working!
Nice! But...
There are still some important and annoying issues:
The AI can use it, but not as much as crouch, most of the time the AI will stay in crouch position
The prone only works with clones, not on Imperial stormtroopers, Jedis or Rebels - even if they have the same skeletton and the same anim set - totally weird.
The walkforward animation is corrupted, this is an horrible mix of crouch of prone.
Because of these issues i dn't know yet if i'll include prone in the open beta :P
---
Enjoy and have a nice day! (see how overjoyed this clone is!)