Hello again from the Flix Studio!
The team here have been very busy packing the game with awesome things! Here is a quick update on what we have been hard at work on this past month:
Huge landscape and environment development
Equipment, Construction and Eden Kit menus
Making Splintermites tougher and creepier
Further weapon development
Material shard spawn logic and balancing
Visual and efficiency Improvements to trees, rocks and destruction
Improvements to build module snapping
Foundation and support system for built structures
Implementing audio
We will be ramping up the update frequency in the next few weeks as we get more of the core features we want in place and move on to bug squishing. Next week we will be revealing the Pistol with a brand new video! In the mean time here is some in-game eye candy: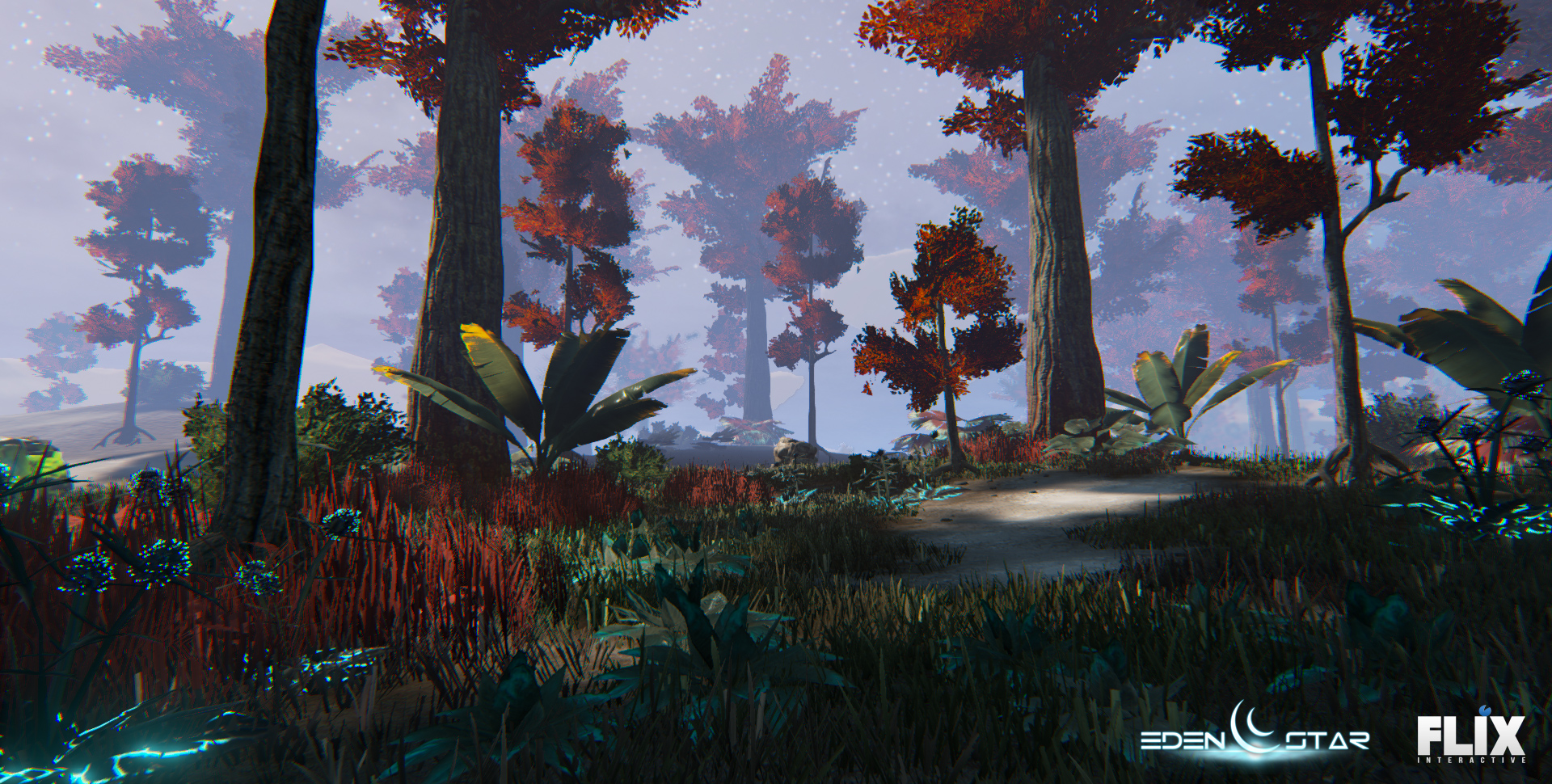 See you again soon!
If you've got anything you want to say about today's post, or anything else, why not post on:
The Forum
Steam Greenlight
Steam Group
Eden Star Subreddit
As always, if you haven't already, you can play the Pre-alpha Combat Tech Demo now by pre-ordering Eden Star here! Only $15 gets you the UE3 Tech Demo and full access to the UE4 based Alpha and beyond!