NEW INVENTORY WINDOW
In our latest dev effort we introduced a new window to show the colony's item inventory.
In this window the old textual descriptions were replaced with brand new artwork for each item.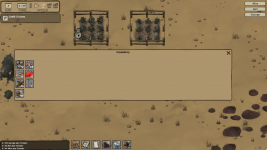 NEW BUILDINGS
Two new buildings were added to the game.
Perform occult rituals in the Dark Altar, create artifacts that will help in your struggle.
Craft bricks and other advanced materials in the Furnace.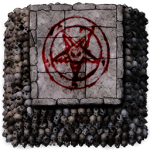 Dark Altar


Furnace

In-Game
MUSIC AND SOUND EFFECTS
Brand new background music and sound effects from our composer Alon Kaplan were added to different situations in the game. More music and sounds to come.