Greetings, Dwarven friends!
The team have been incredibly busy this week with only one week left till the game launches on Steam, Humble, and other outlets. We've been speaking with press, Youtubers, Twitch streamers and eager fans alike, and are truly humbled by the amazing response we've gotten so far! For those looking for gameplay coverage to decide if the game is right for you, we got a fantastic Let's Play from Paul Soares, Jr, and would recommend checking that out! You can find the video here:
On the development side of things, Stephen hasn't slowed down a bit, and has been busy implementing the game's new book and lore system. This will allow us to unleash a huge wave of lore and story-related content for you to collect. The story in Regions of Ruin will bring greater depth and understanding for the player, and help flesh out the experience. For those less drawn to the lore itself, collecting books will eventually also reap other rewards, allowing you to unlock various perks such experience or skills.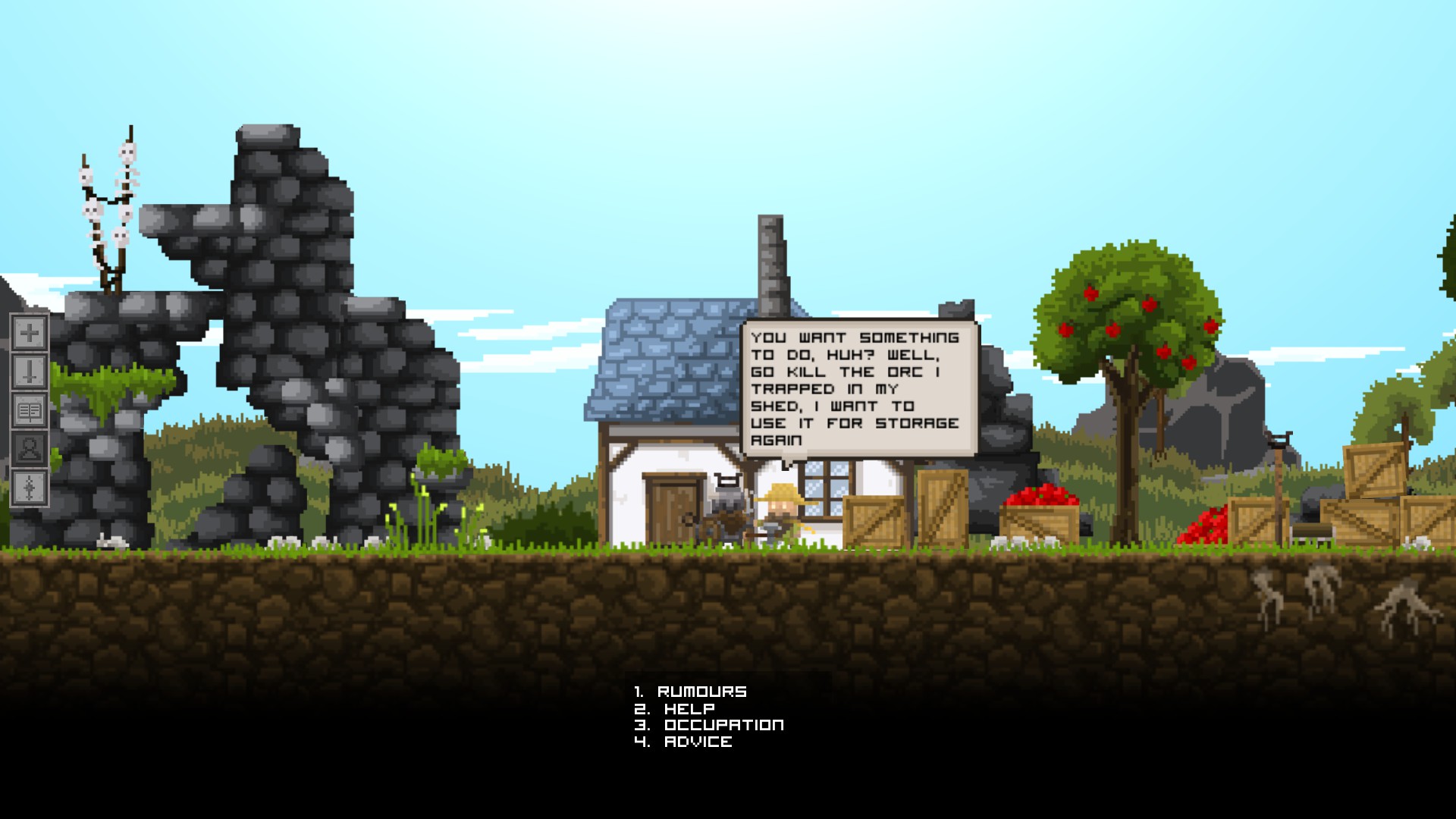 Our latest update to the game features plenty of changes and additions including:
More building level upgrades

Additional areas to explore

New lore and story content

The addition of the book/library system

New cave troll enemies (watch out!!)

AoE ground slam attack replacing the former type of power hit

Mob health scales to player level

Improvements to tutorial tooltips

UI improvements

More smashable scenery

Boss theme soundtrack added

Much more!
On the community side, we created a new Facebook group to allow fans to come and hang out, chat, and share thoughts about the game. You can join the group here:
As always, we're also available on Discord to chat and get to know everyone. We encourage you to come join us, there's even a Dwarven roleplay in the works! Thanks for reading everyone, and we'll see you soon with more Regions of Ruin news!