Good morning! We're very excited for the ZHEROS' Greenlight campaign, but now we would like to share with you the news about ZHEROS' development and some new screenshots.
It's polishing time! While the level optimization for the first world (the Crazy Lab) keeps going, the level design goes hand in hand with it and we are currently trying to add some new exploration elements. To enhance the game experience and put some breaks between a fight and another, we are attempting to create some secret areas, reachable through the exploration, where you could find some bonuses or mysterious objects. Of course, these additions must fit the optimization we are performing during last hours.
In the meantime, we are creating the Main Menu: after the background animation with a shimmering nebula, we are now focusing on the animation for each menu selection, fine-tuning also the settings.
About the animation, we worked for some days on the movements of a second mechanical armour and on a new enemy introduction: it will probably land on the ground as a rocket and will have retractable arms and legs.
Now it's time to show some new screenshots!
In these pics you can see a co-op fight together with Captain Dorian: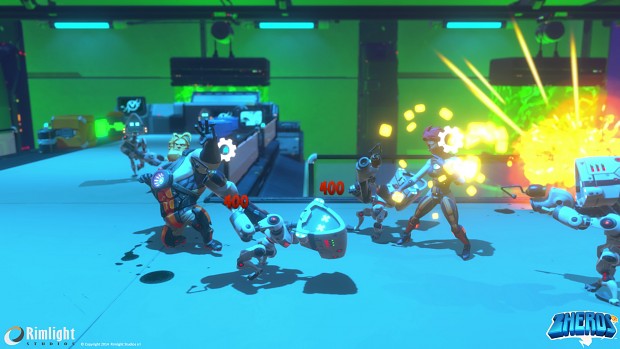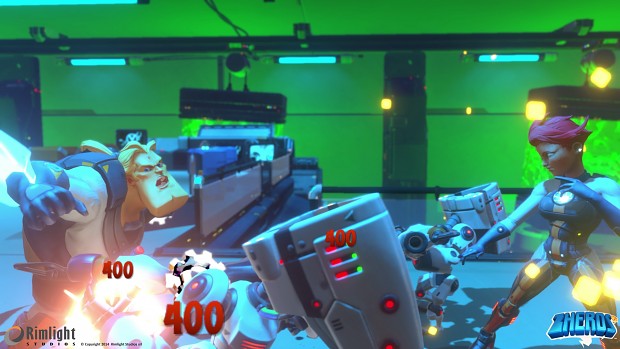 You do not have to use just your punches during the fights, but there are also some weapons; for exampe, here's the Gun: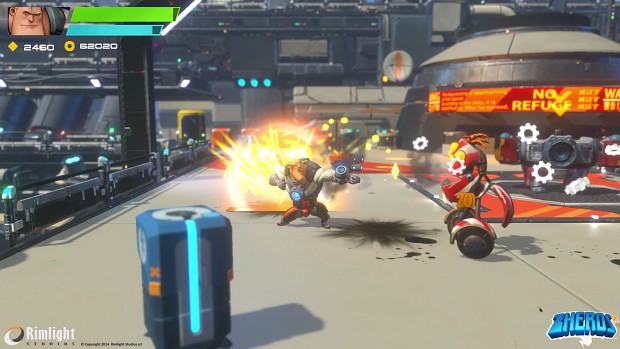 You can also protect yourself from some types of attack using your shield: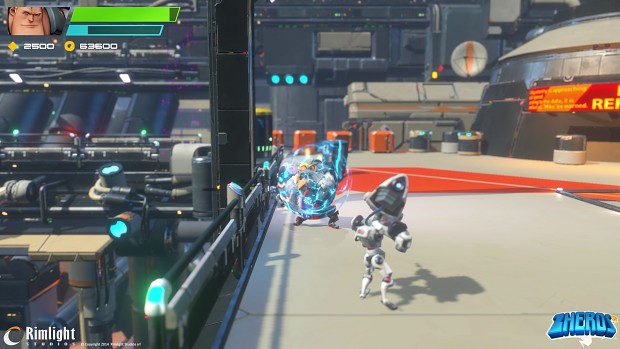 Further, we launched a Greenlight campaign for ZHEROS a few days ago; if you wish to support us or if you just want to give your feedback, visit our Greenlight page: