Hello!!
During the 13th week(6/19 ~ 6/23),
development progress was as follows.
New theme draft for 1st floor
System implement for network mode
Add some effect
New theme draft for 1st floor
We distributed our first playble version
while prepare to submit for BICfest.
Many players have said that EtG's feel is strong in UtF.
EtG is a really good and nice game.
It's been a reference in many areas.
But getting more and more closer to it is not fun for the team,
so we are preparing to replace World 1's theme.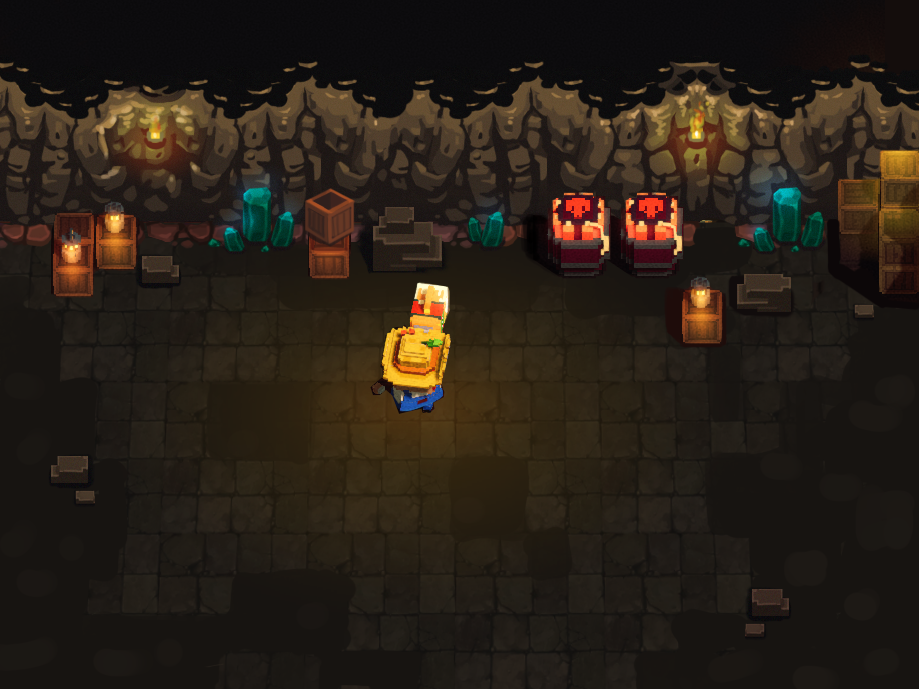 This is our new 1st floor theme draft.
Can be poor, but it's just a sketch phase.
The end result would be better :)
Cheers!! @yslee
System implement for network mode
The internal system of the game is somewhat organized.
So we decided to look for the part that can appeal
to the special charm of our game and work on it first.
As a result, we thought the players had a lot of interest in
local coop and various multiplayer modes,
so decided to add a few multiplayer-only modes to the game.
Multiplayer-based work is underway for that.
This is the level which the character only move&shot...lol
Can we finish this work in next week..?
Cheers!! @appetizermonster
Add effects
Current playable version was made in a hurry to
meet BICfest's deadline.
So it still has some blanks, especially effects and sounds.
We're keep working to fill the blanks.
etc
there are some other improvements.
Game Logo Design
NPC's quests and scripts
Add more monsters
1st network mode - deathmatch design
There are a lot of things to do!!
We will work hard to show you how to improve every week.

See you 14th week devlog!!