Dev Diary #7: Getting Warmer
By Matt Alexi,
They are fierce. They have dark eyes, long dark hair; gold adorns their bodies and their clothes, lots of beautiful gold. Some have red paint on their cheeks, red cloaks and ride the great mumakil. Some live in the harshest of deserts, drawing water from subterranean lakes, others are fabulously rich merchants or corsairs. From many tribes and cities and kingdoms they come from: their names are Rây, Abrakhân, Umbar, Thôn an-Khârlôkh, Tedjin, Haruzan and An-Balkûmagân.
Of old they worshiped Sauron and paid tribute to them, in long preparation for the War of the Ring he now reminds them of fear and tribute to the Dark Tower.
G'day and welcome to today's Dev Diary for The Lord of the Rings, Realms in Exile, today I'll be showcasing some of the new holding assets for the people of the Far Haradwaith. You've already seen the new Gwathurim/Celtic castles showcased by both Realms and Tales of Ireland¹, soon we'll be showcasing them on the map. If you watched this year's ModCon hosted by OneProudBavarian then you have likely seen the Southeast Asian holdings² that I created during the Majahapit ModJam. And if you have played the incredible Sunset Invasion³ for the CK3 base game, then no doubt you have encountered my Aztec holdings. This art is added to the next release of Realms.
Rây
The golden, mighty castles of Rây and the unrivalled trade cities are inspired by the terraces and towering shrines of Southeast Asia, bell shaped and painted in gilt. Their wealth and vast network would prove instrumental to Sauron's designs, and the Râyan found themselves beset from across the bay by the Black Númenóreans.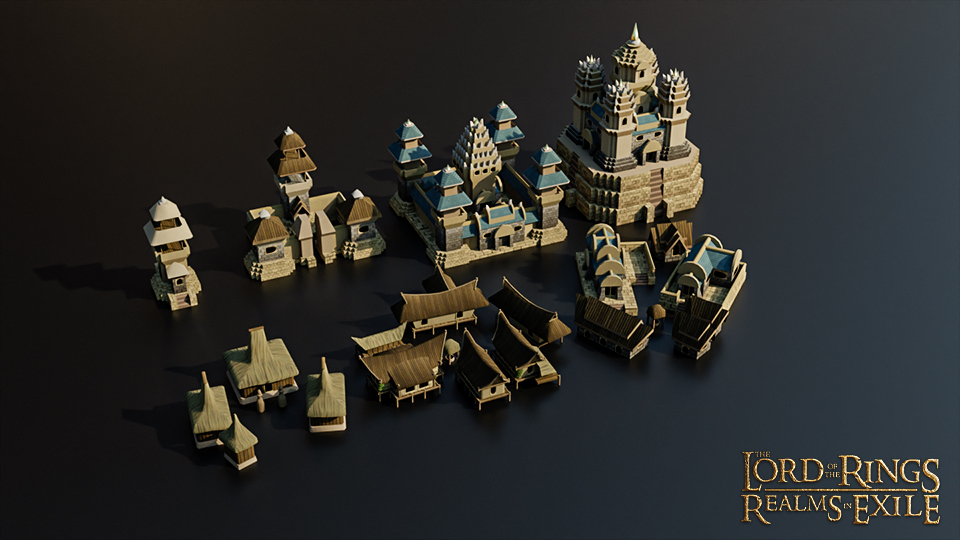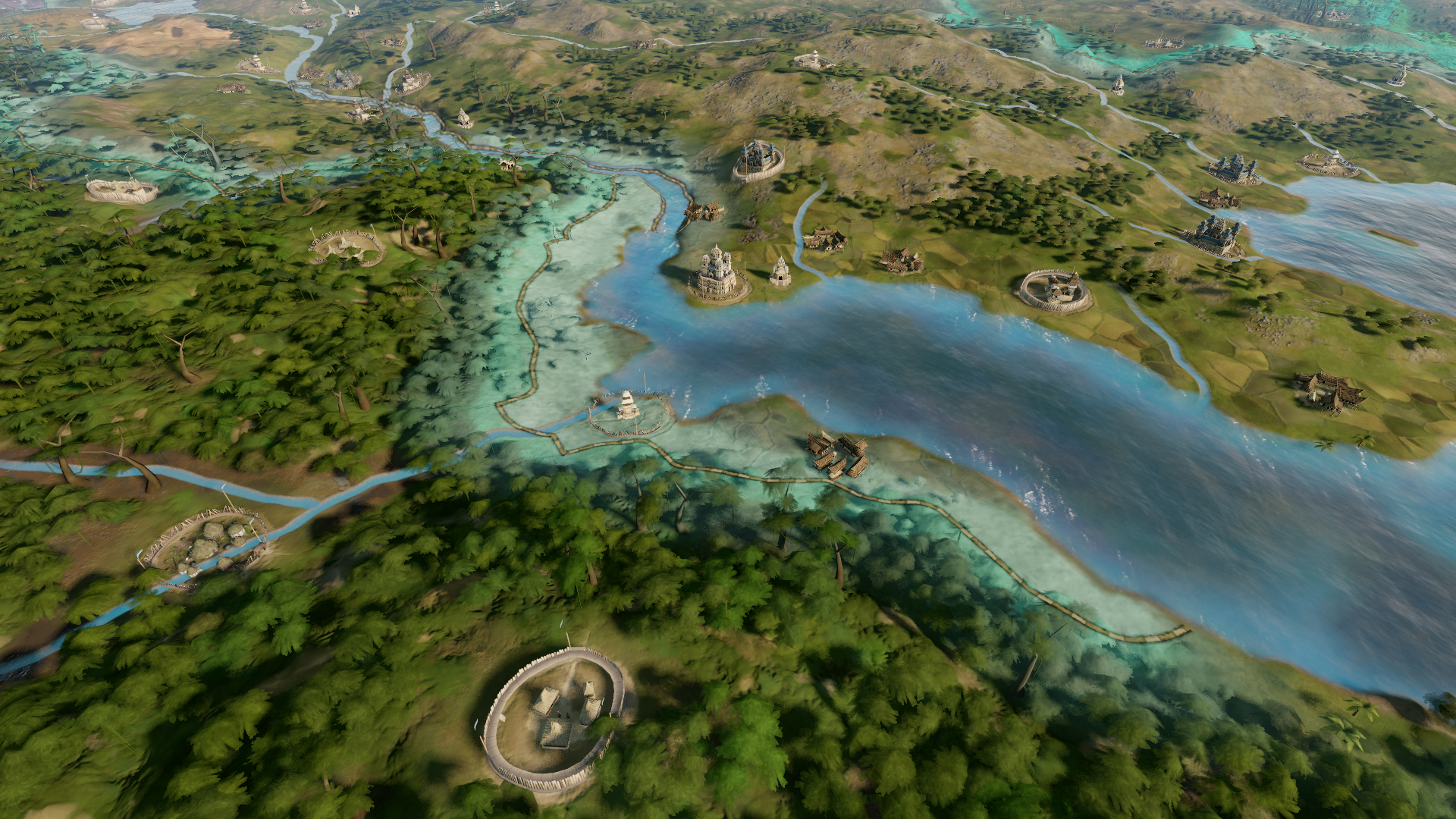 Nâfarati
The strong Nâfarati castles, built using monolithic stone, constructed with no mortar, and carved with intricate patterns, the grandest are set with gold from their natural and pillaged resources. These castles dot the lands in the borderlands of Rây and Abrakhân, between two trade kingdoms, and the Nâfarati warlords occasionally serve as hired raiders for one prince or another to gain the upper hand.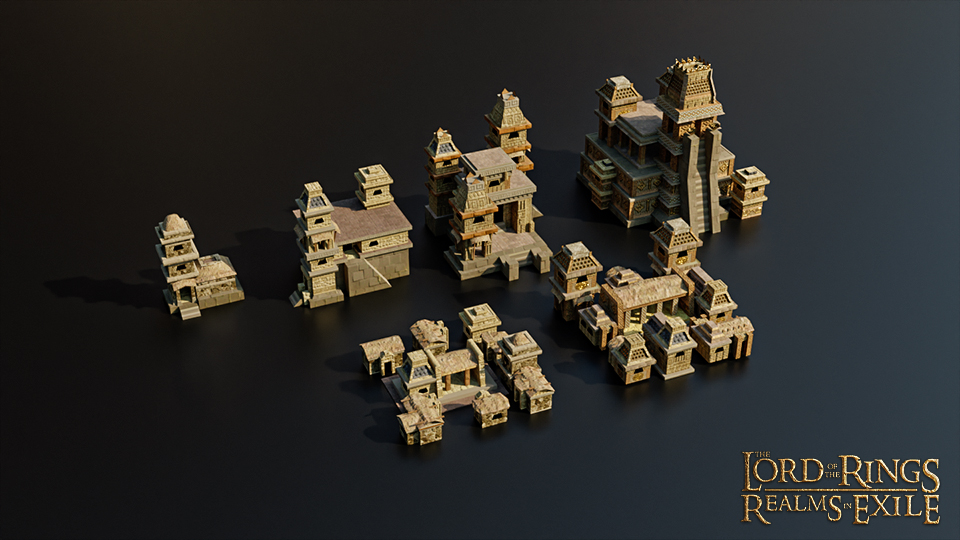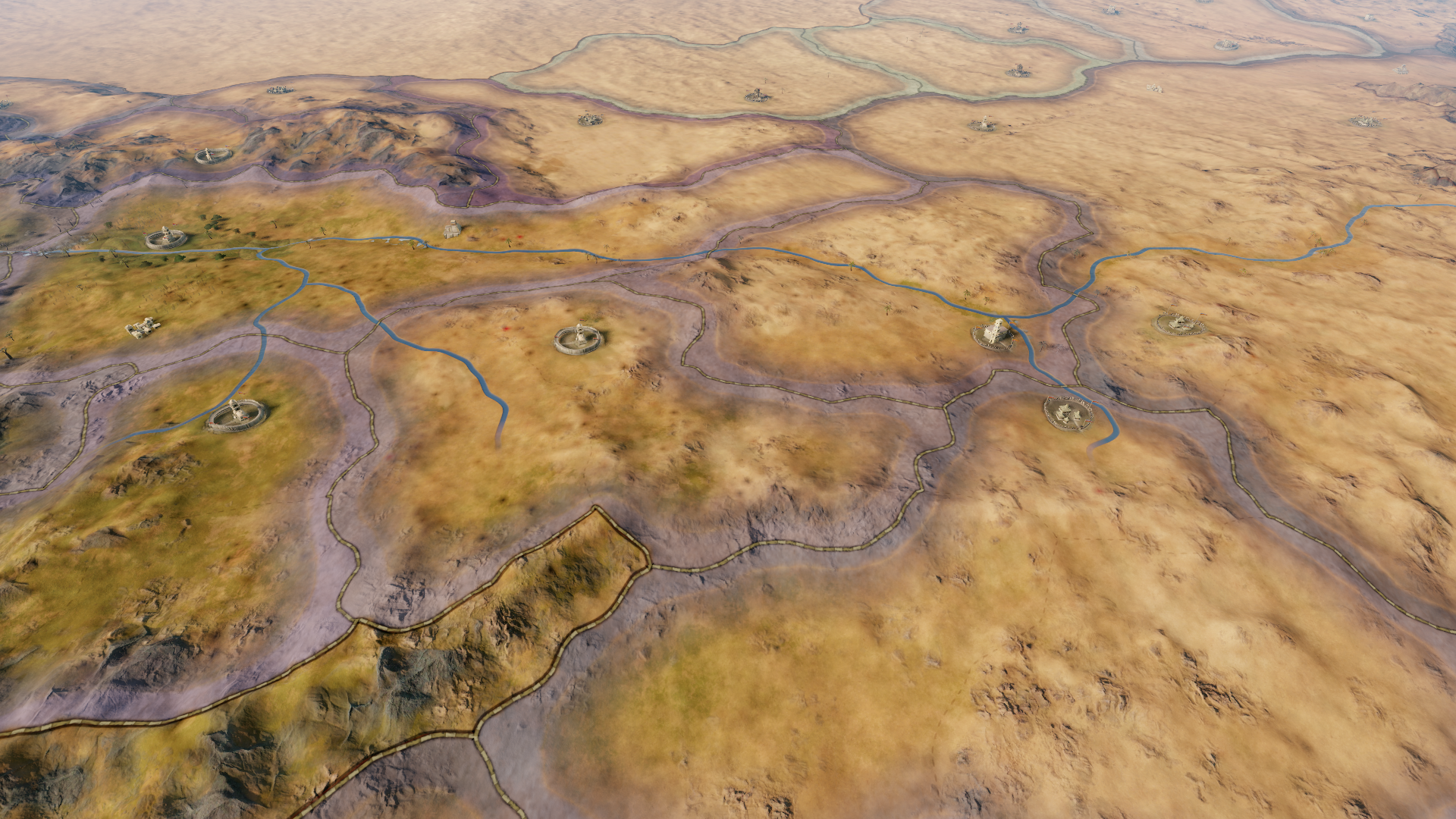 Gwathurim
For the Dunlendings, Riverpeople of Enedhwaith, and Gwathurim of Andrast, distinctive, hill roundforts and round towers will carry them through the dark times ahead as they develop their tribal settlements well into the Fourth Age, perhaps feudalising.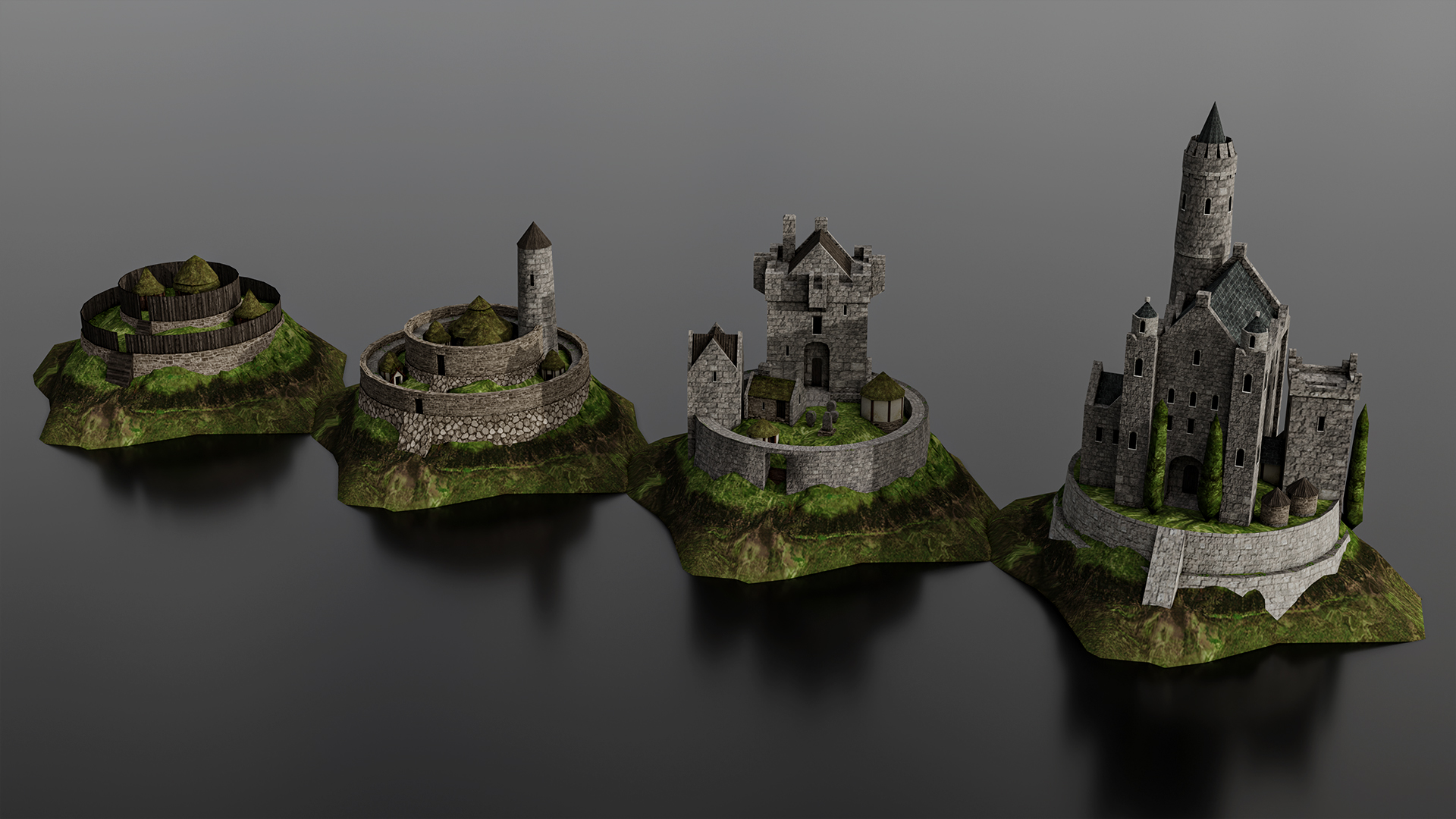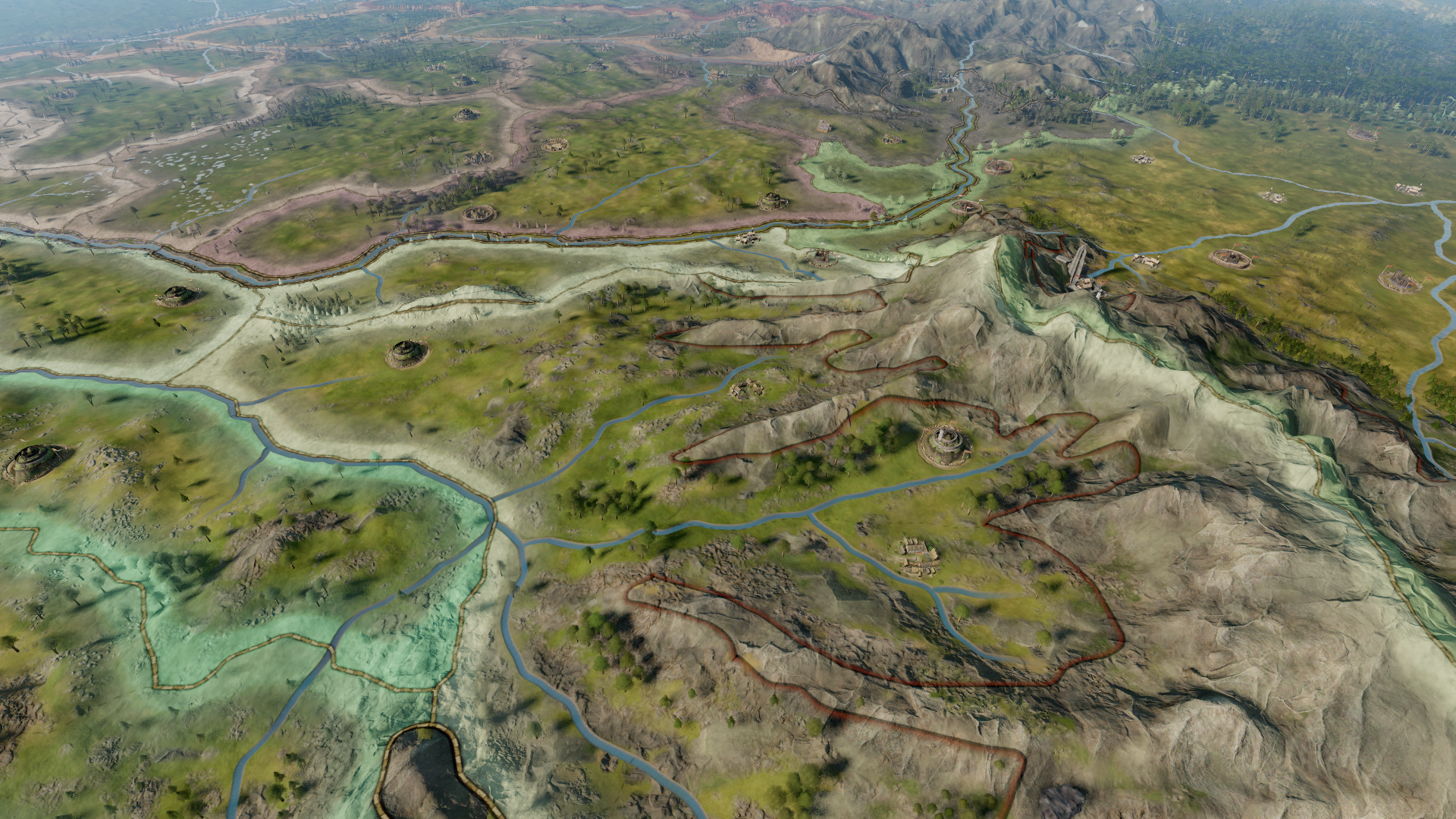 Umbarian & Black Númenórean
As I sit here sweltering in the late afternoon, on a blistering thirty-degree day in Perth, I finish up work on the Umbarian and Black Númenórean holdings set. Based on concept art by John Howe, the City of the Corsairs and those of the Realms in Exile of Númenor now have their own unique set of holding art.⁴
They are designed and built just as grandiose and epic as the Dúnedain of the north, inspired by Carthaginian and North African architecture, with square monumental structures, and of Byzantium architecture, orange tiled roofs and many towers. Seen in the render alongside the Dúnedain holdings, which they share many similarities with.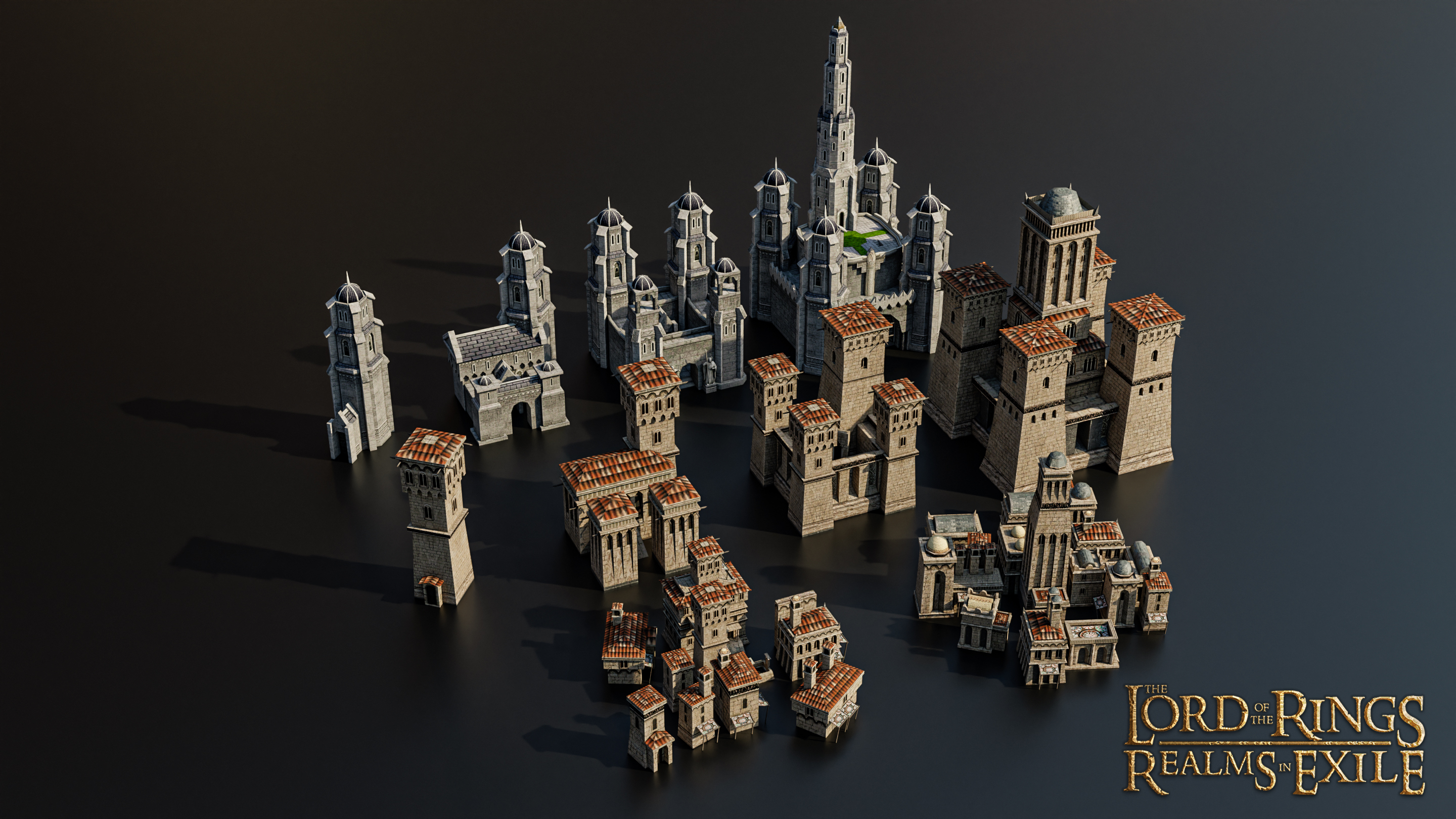 Screenshot of Umbar and the new castles and cities in this prosperous cove.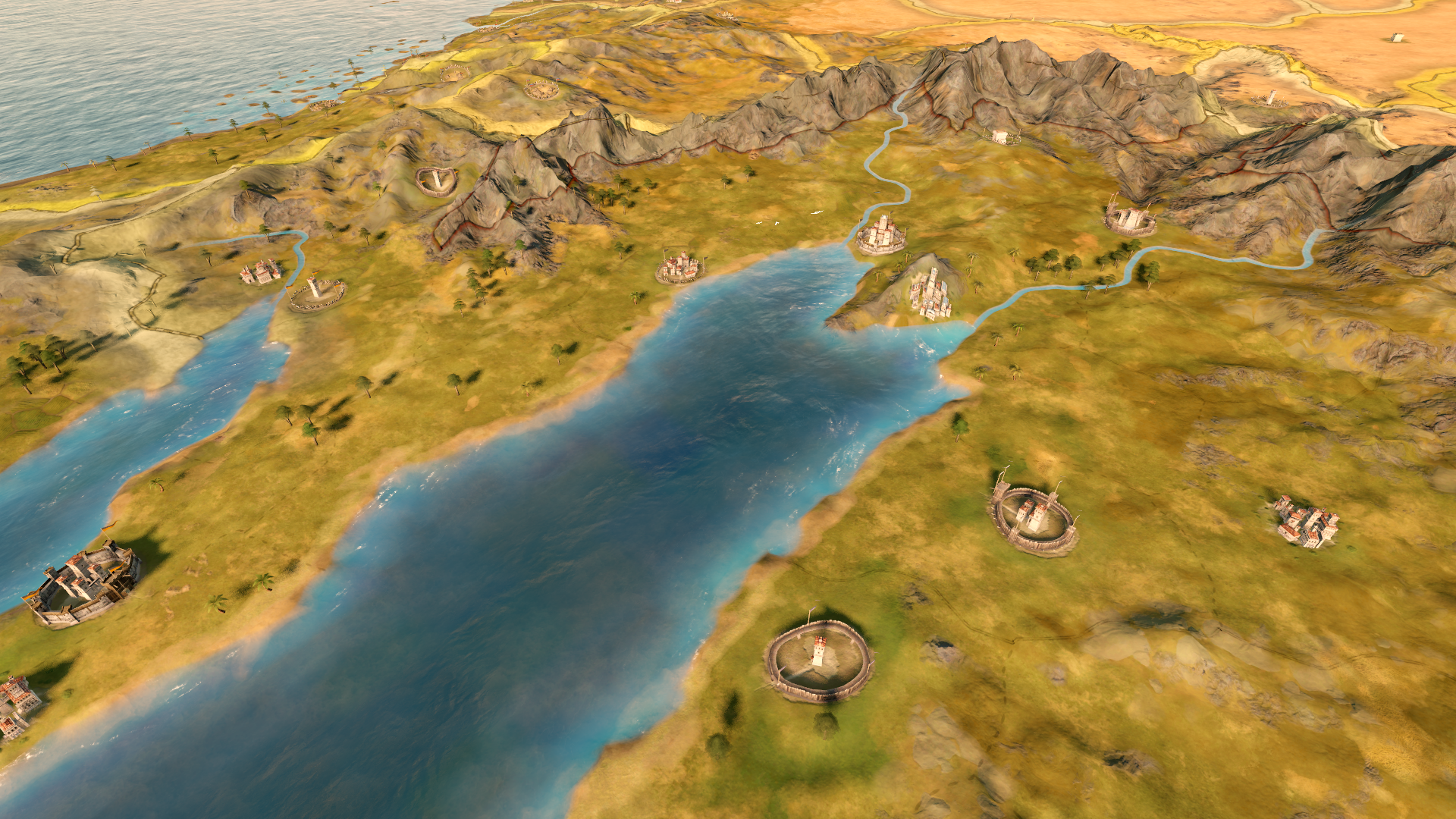 The Cape of Mardrûak, a haven of corsairs.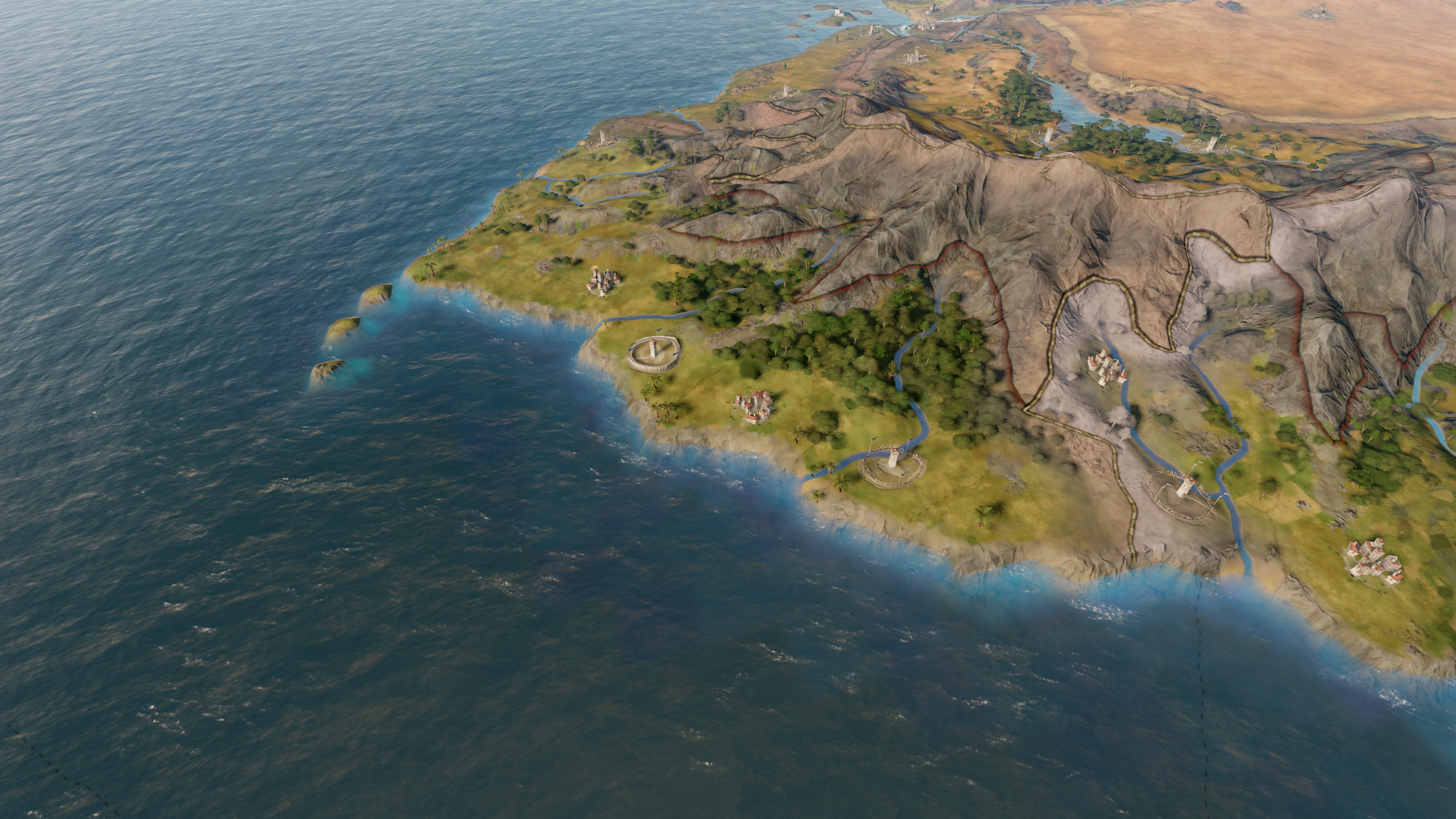 The Faithful Bellakar currently use the same style, as they are a southern Realm in Exile.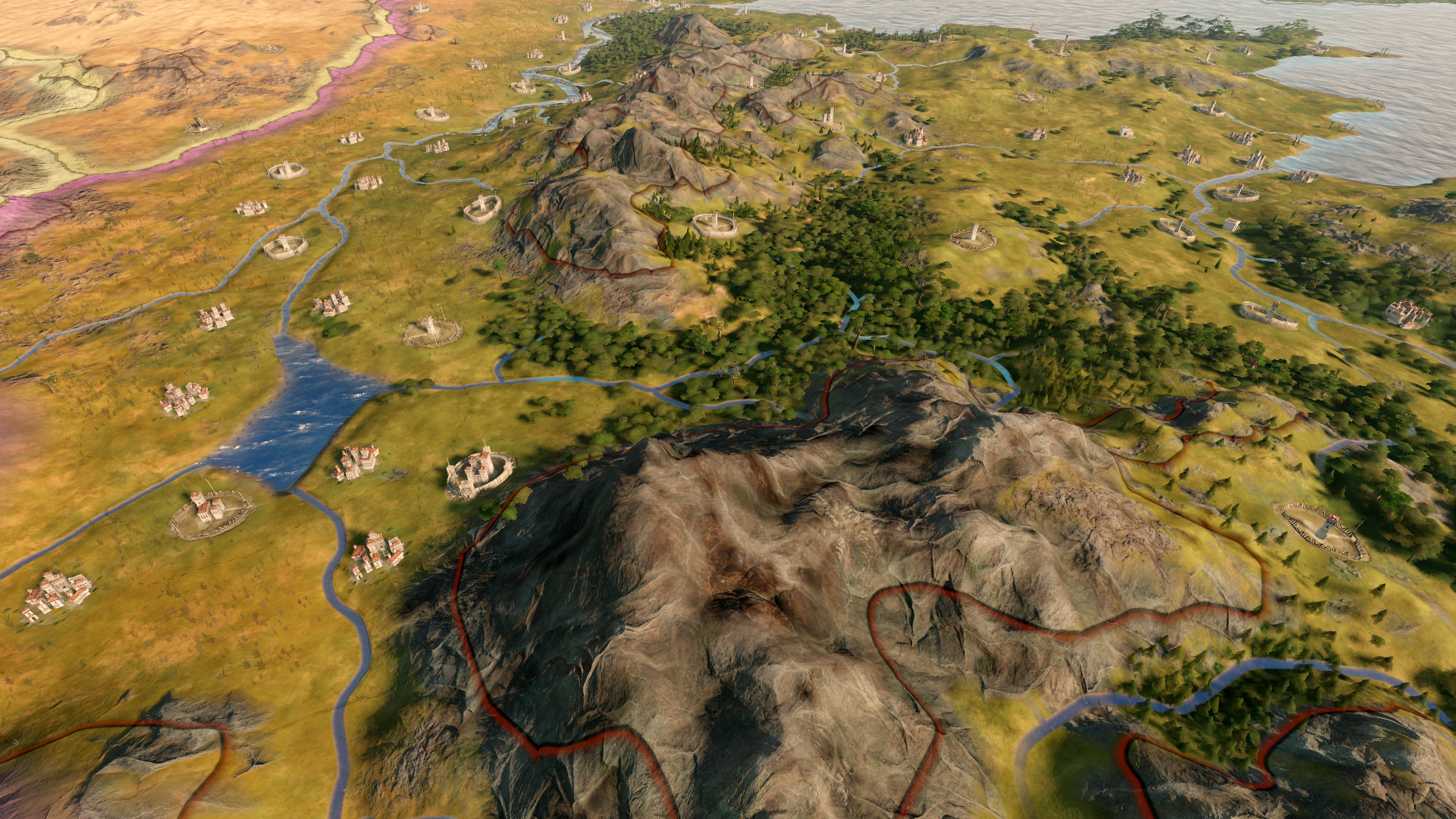 The Ethir Anduin, showing both Dúnedain and Umbarian architecture.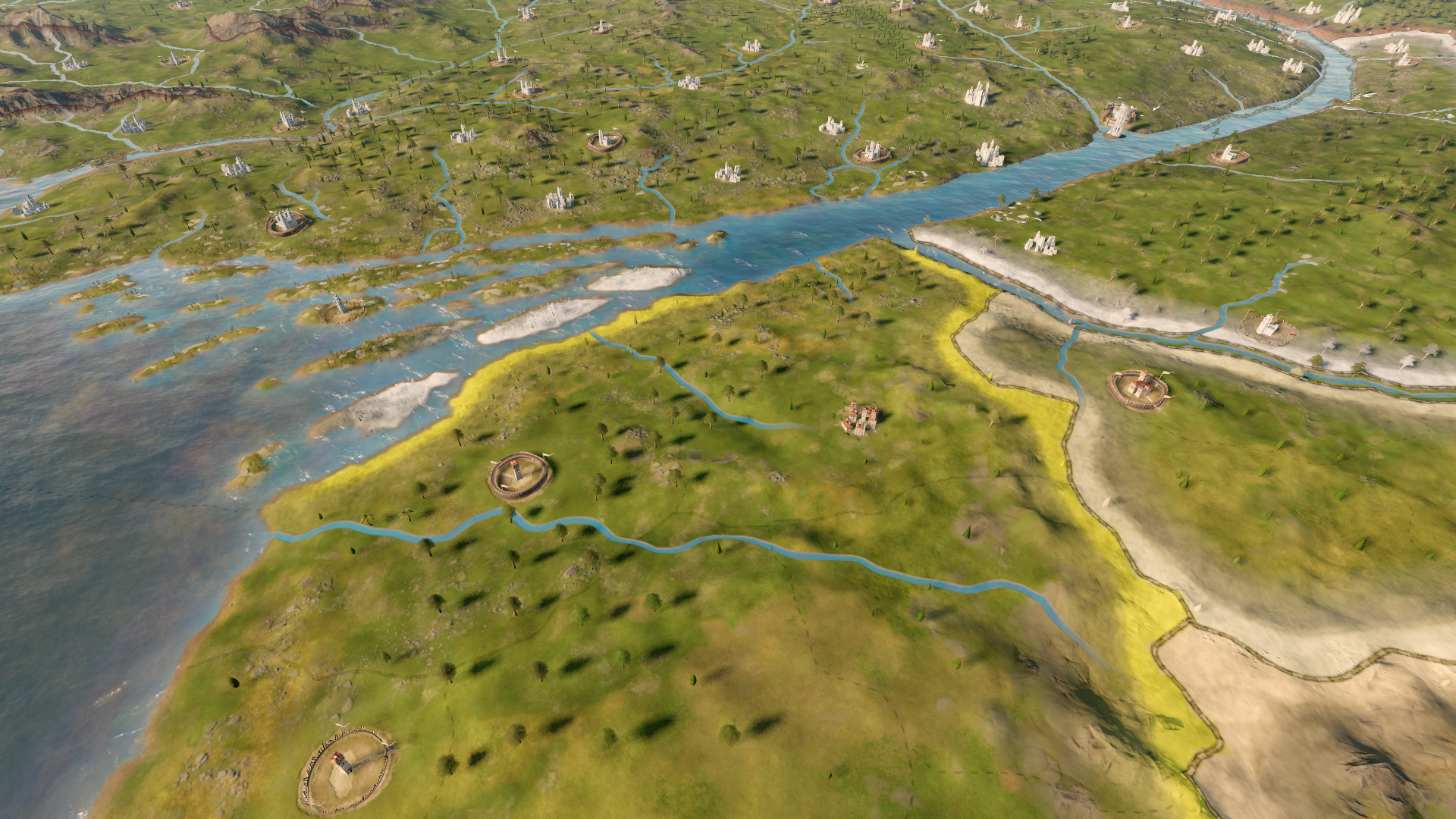 As I bid you good morning and a good sweltering night, I also welcome you to the festive season! And I hope you are as excited about Realms 2.2 Far Haradwaith and Crusader Kings 3 Royal Court as we are!
¹ Tales of Ireland Discord Discord.gg
² Matt Alexi Artstation Artstation.com
³ CK3 Sunset Invasion Steamcommunity.com
⁴ Age of the Ring, Umbar, Third Realm in Exile Moddb.com
Fellow Inklings: Join the Discussion
Not yet a member of the Realms Discord community? Join us here: Discord.gg
If you want to be pinged on Discord for when a new Dev Diary releases, go to the get-a-role channel and talk to Smeagol about getting yourself a new Loreseeker role. We swears you won't regrets it...