Hello happy people!
So after a long break because of the Easter, we started working slowly to EXTREME. So for today, we managed to:
Day&Night System!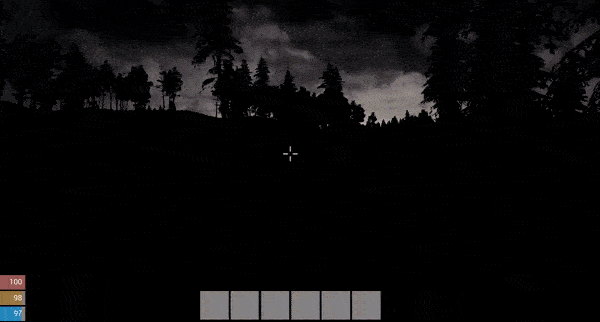 The System is simple, it will work with the PS TIme, the server will handle the Day, Week, Month and Year. So we can store and program every Season and Event.
Some Food Fun!
Even if we are aiming for Photorealistic Graphics we are having some fun with some beautiful Low-Poly Foor for the users!

All of there vegetables and fruits will be spawned in the world on Update 0.1.0.5A.

Some of them will have a Stamina Boost, and some will have a Vitality Boost. depends on the combinations you make.

Cool things with the garbage!
70% of the garbage from BackToNormal will be placed in urban places, 20% on rural and 10% on random populated parts.
BUT WE ARE DOING SOMETHING TO EDUCATE!
Despite our beautiful REAL WORLD that is getting full of garbage almost EVERYWHERE...in BackToNormal you can craft the garbage to make useful House decorations or Garden decorations.

That is all for today! See you tomorrow on the next update! Till then, don't forget to check our social media and website for limited offers and our last Teaser!
Have a nice day!
BackToNormal Team!
O yeah! We are getting the servers ready for Steam Login and Dedicated Servers! Write Steam if you got down here!