Hey all. Today is a small update, since I'm slowing down my work on WAGAKKIWA; with holiday break being over and all. Today, I decided to do several things. One of them included finishing all of Emi's sprites. That was completed, taking about 1 hour and 30 minutes! I did some other things to the game too, mostly being a GUI lift and testing out the joystick controls. Let's get started.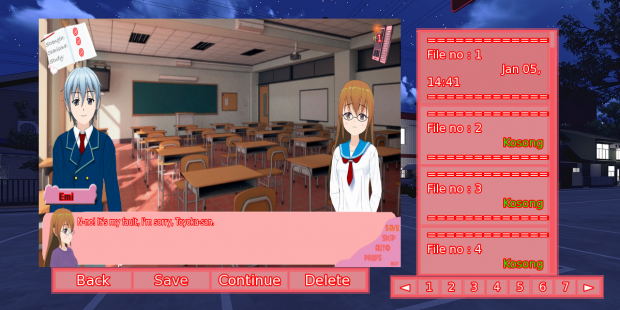 Say hello to the updated Save/Load/Delete screen. With easy file navigation on the side, and a large save scene preview, I aim to make this easier for the players.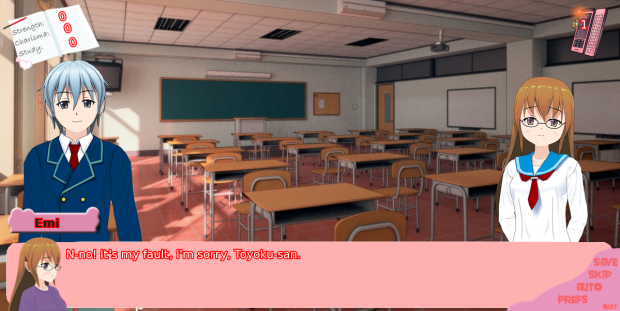 This screen pretty much shows you everything that is changed for the play through interface. Firstly, each main character now has a 'side image.' Side images are small profiles of a character that shows to help you classify who is speaking. Next, there are native boxes for the speaker name, as seen above Emi's profile picture. This helps classify the names from the dialogue. Lastly, I updated the look of the quick menu at the right to be a neat graphic with better looking navigation text. Oh, and the cellphone icon changed to a better image that fits the game's style!
Lastly, here's a potato quality pic I took of the joystick test - I successfully got to play most of the game using my USB Xbox 360 rock candy controller: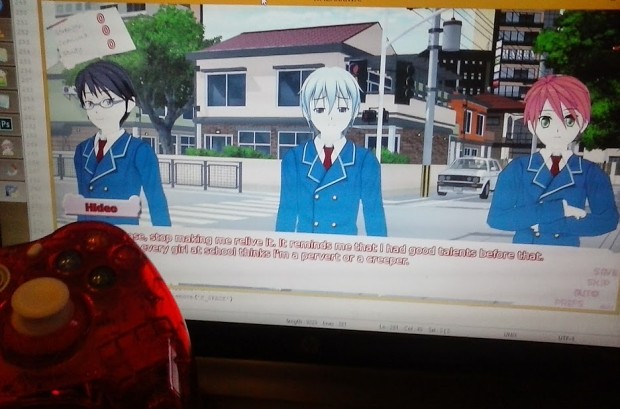 That's the update for today! REMEMBER; I'm always looking for talented folks to join the SenpaiJake/Paperviper games team. Just contact me via PM on here, or at my email! ALSO; if you want to help out the development of this game, I'd appreciate a donation! If I receive enough I can do things such as make much more DLC episodes, make t-shirts (wagakkiwa swag would look nice), etc. You can donate $10 at here: SUPPORT THE GAME AND GET GOODIES! Leave your email in your donation note, and you will receive the $10 supporter version of the game free on release. You can also donate $10 worth of BTC if you want! SEE YA!