Hello everyone,
We thought that it would be great to make an overview of how the game evolved since it was launched. We expected to receive feedback from community and were glad that it did happen. So a lot of changes were based on feedback and suggestions. In general, most of the initial game elements have seen changes. Some of them were minor tweaks and some of them were major improvements and only very few game elements remained untouched.
Our overview consists of 3 parts. So let's jump to the first part.
1. The Characters

We wanted to make charmful characters where each of them would stand out in some way and have characteristics which no one else has. In the very first versions, each of the characters had an active sliding ability and different passive ones. However, the majority of passive abilities were triggered only when players took damage and it did not feel very fair for the players. Moreover, all the heroes except Platypus had the same starting gun. As a consequence all the characters didn't feel being very unique and different from each other.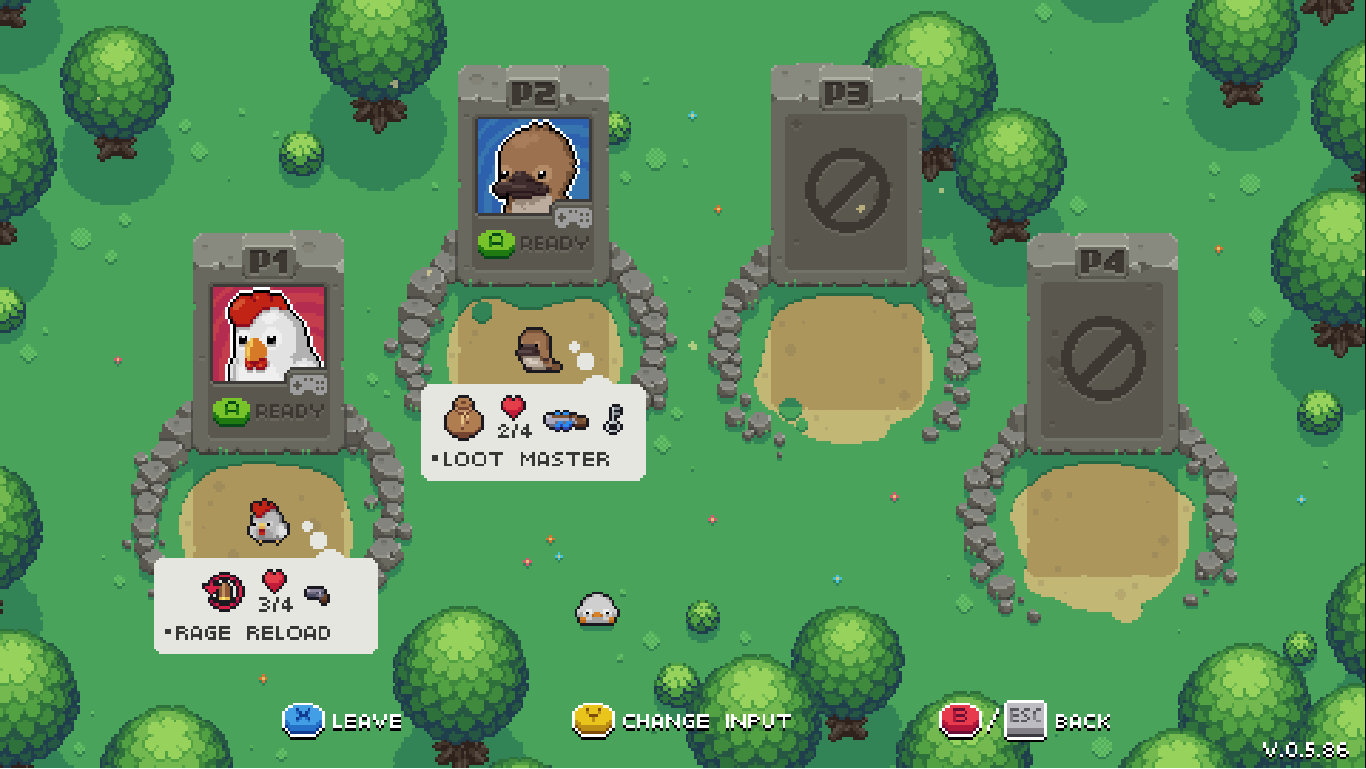 We decided to make characters' abilities more understandable and clear to the players. For example, we replaced the abilities that are triggered on taking damage with the ones that are dependent on some particular player actions. That resulted in more freedom to the players. In addition to that, a different starting gun was given to each character.
We also noticed that active sliding ability is barely used so we decided to expand the system for active abilities and added abilities that can be found and picked up during gameplay to replace the ability the player had. This made the playstyle more dynamic and gave more control to the player.

All these changes helped to move from "different character same feeling" to "different character different playing style".
2. Artefacts/items exchange system
Since initial launch, our community was very quick to specify the core element in the game that makes Blazing Beaks stand out from other games - artefacts/items exchange system. Picking up and carrying cursed artefacts that have a negative impact was very intriguing because there were no clues on why only cursed artefacts were dropped without any actual benefit. But the more players dived into the game, the more they understood why it's essential and what's behind of all of this.
In Blazing Beaks cursed artefacts are exchanged into good items in the shop if players manage to bring them there. In other words, players have to evaluate the possible risk on how the artefact will affect their gameplay and based on that make a decision to pick it up or not.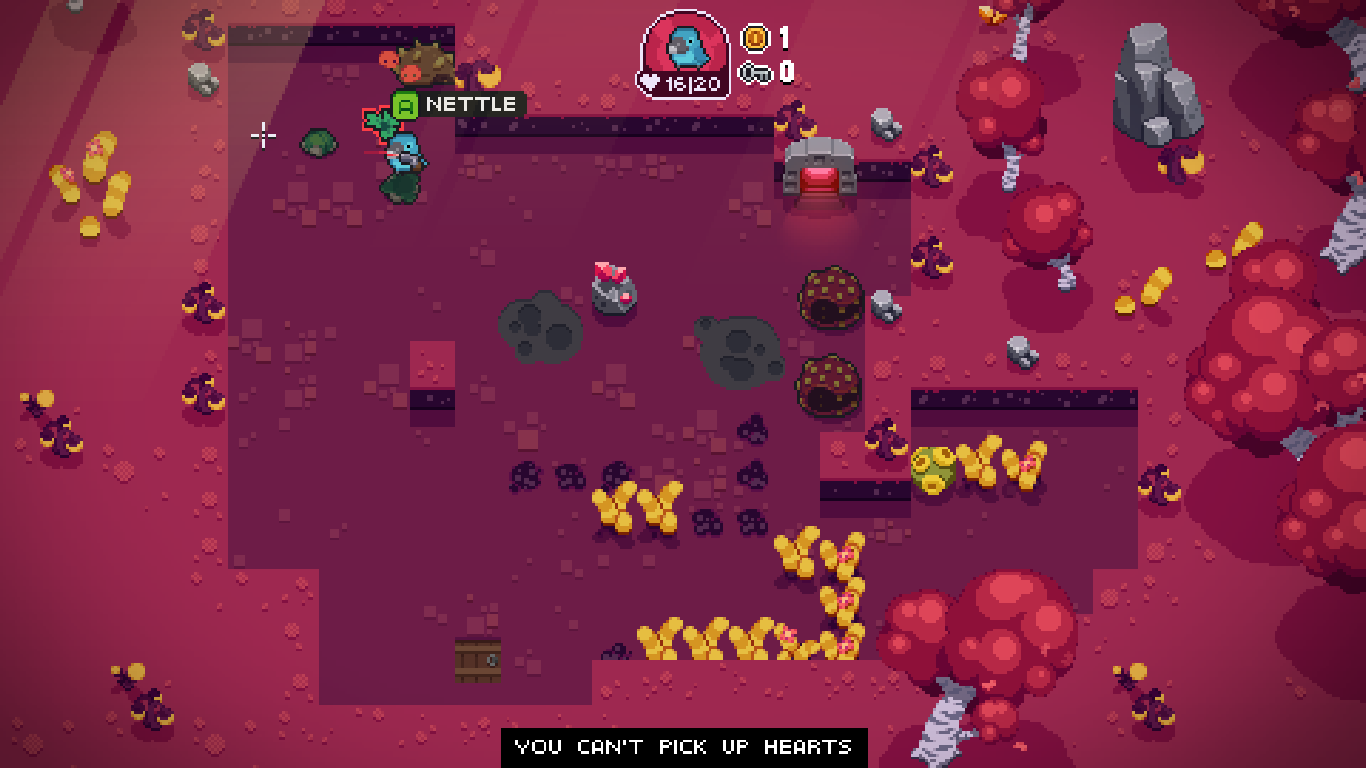 At that point there were no options to review the collected inventory once artefacts or items were picked up. Since various combinations were possible, knowing what you currently have was very important. We had that in our mind from the beginning and the solution was in our development pipeline. So next we added inventory summary in pause window. There was no need to remember all the collected artefacts/items anymore as all the information was summarized in one place.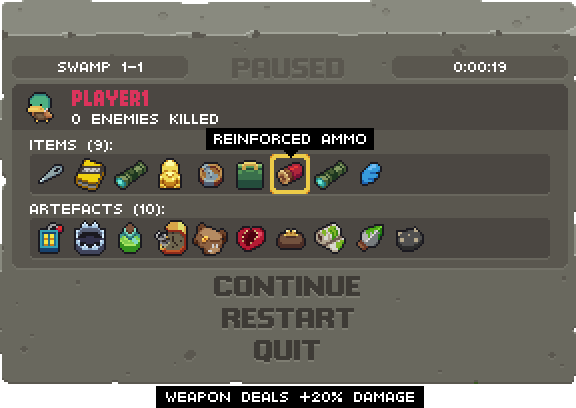 We received a lot of feedback and had to come up with the solution to one main drawback which was pointed out. The reward depended on the amount of artefacts you bring to the shop regardless of what negative impact they had. This led to situations where players didn't feel rewarded enough for the risk they had taken. So we introduced an improved system. Artefacts had a risk value depending on their negative impact. And the reward was based on the total risk value you carried. The indicator at the top showed the minimum amount of items players will get in the shop and how much risk value they still need to collect for additional item. This system remained in the further updates and is present in the current version.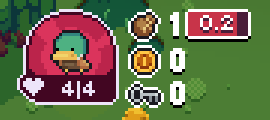 Finding out how all the system works was not very straightforward and a little bit vague. So we decided to introduce it for new players as soon as they start playing the game by showing them a short tutorial once.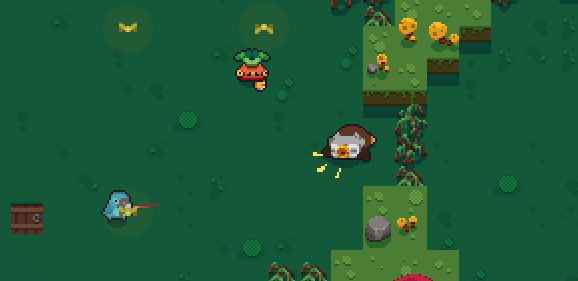 So by merging three different parts mentioned above together we now have a fully understandable, informative and enjoyable artefacts/items exchange system.
3. Content
Our updates included not only balancing and bug fixing, but also new content. So let's summarize all the updates and let the numbers talk for themselves:
11 additional items were added

14 additional artefacts were added

12 additional weapons were added

52 additional hand-crafted levels were added

8 new abilities were added
and much more other stuff and improvements
Detailed information about each and every update can be found here:
We constantly keep adding more content and improving the game and are very keen to see how the game will look in the future. And most importantly we want to say a big Thank You for our community for all the support and help. It's the biggest motivation to keep going and making the game that you like and enjoy!
For those who would love to get more information you can check these resources:
If you have any questions or suggestions, feel free to email us at: support@blazingbeaks.com