Hey everyone!
Welcome to the first of what I assume to be many developer diaries. Napixelonic Warfare was viewed over six hundred times! That's pretty awesome.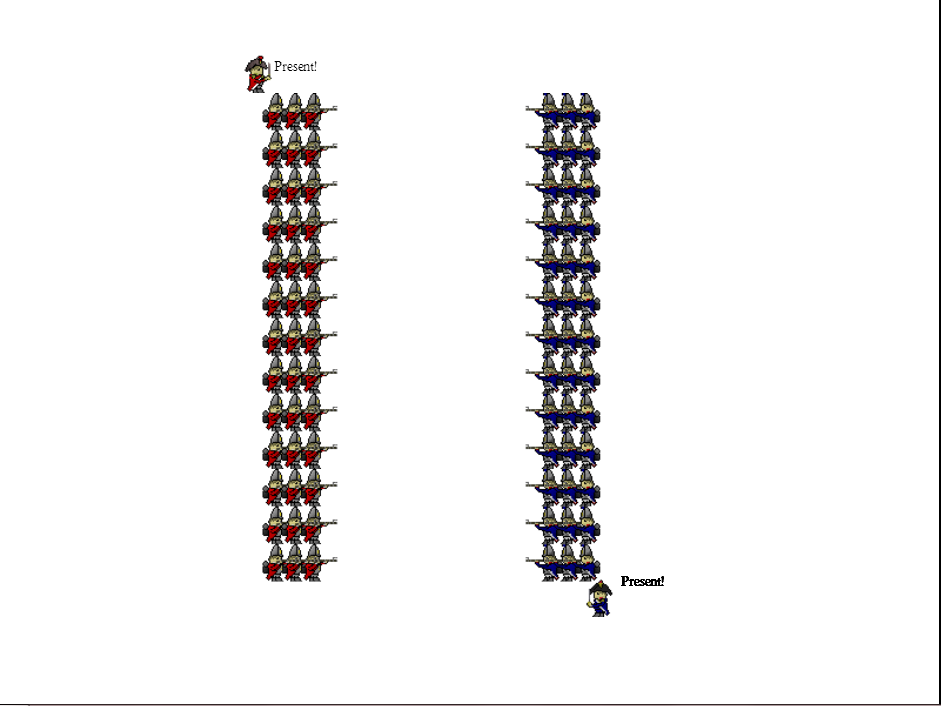 As you can see, there are a few changes since the first batch of screenshots I posted. I've updated the french officer sprite, as well as added in the french AI, which was missing. Again - this is very basic AI meant to be a placeholder until I can develop it further. For now, it's functional, and working as it should.
The next part is something I put together earlier today. Again, it is unpolished and still in development, but it's functional in that you (the player) will be able to decide what faction you would like to play, also using the fancy new flags I made. (British flag still needs a lot of work. :) )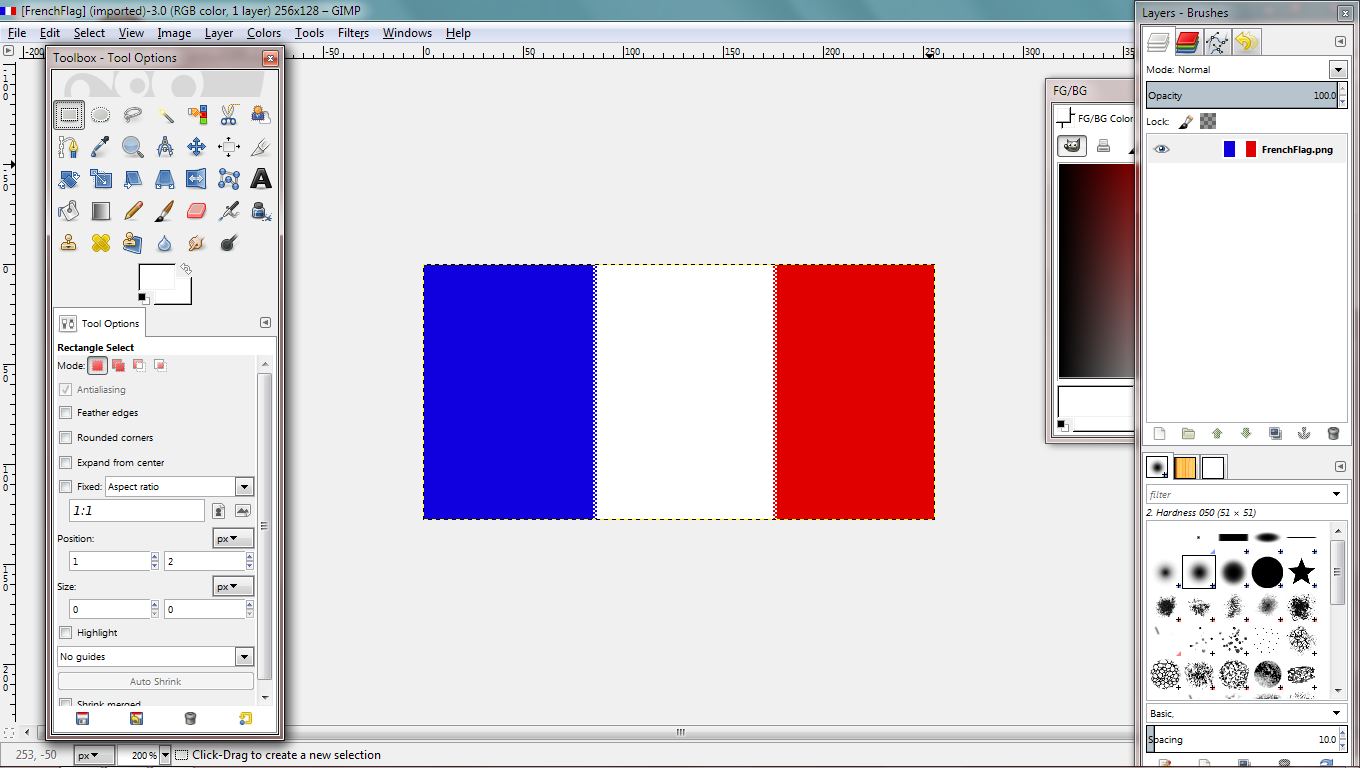 There's the french flag, and here is the new main title screen. Again, keep in mind the text and buttons are all placeholders.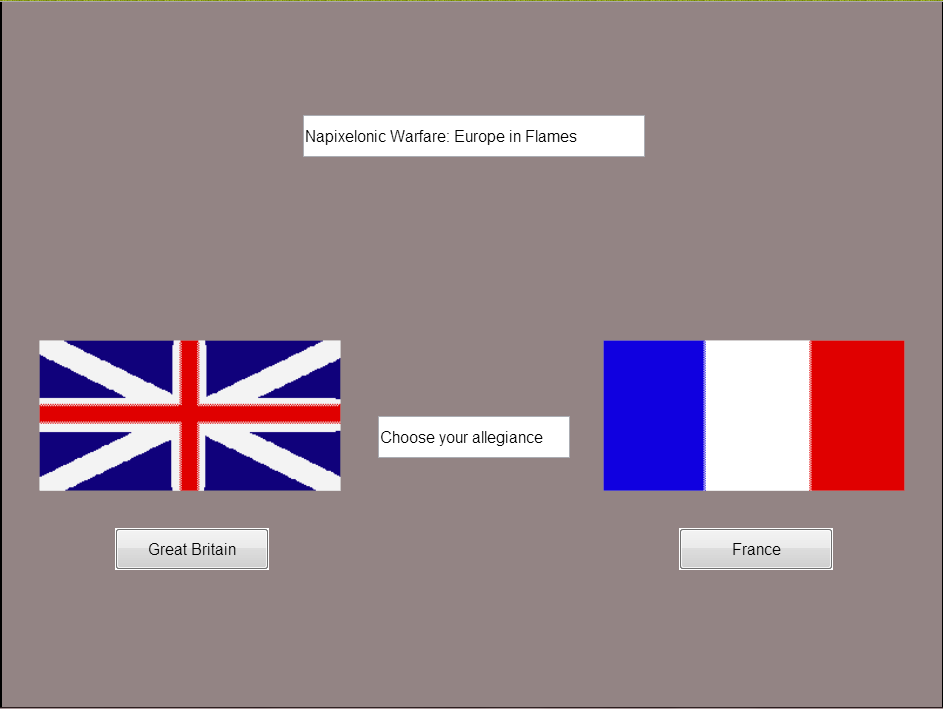 I'm commissioning my girlfriend to make a fancy, well drawn background for the title screen, so the drab color it is now will be replaced. Borders and such need to be added to otherwise clean up the screen, but it's functional, and in development, that's what counts. :D
Here's a final picture of the French Officer, as per my zooming in on gimp. He needs to be cleaned up a little with the colors, but overall i'm happy with him.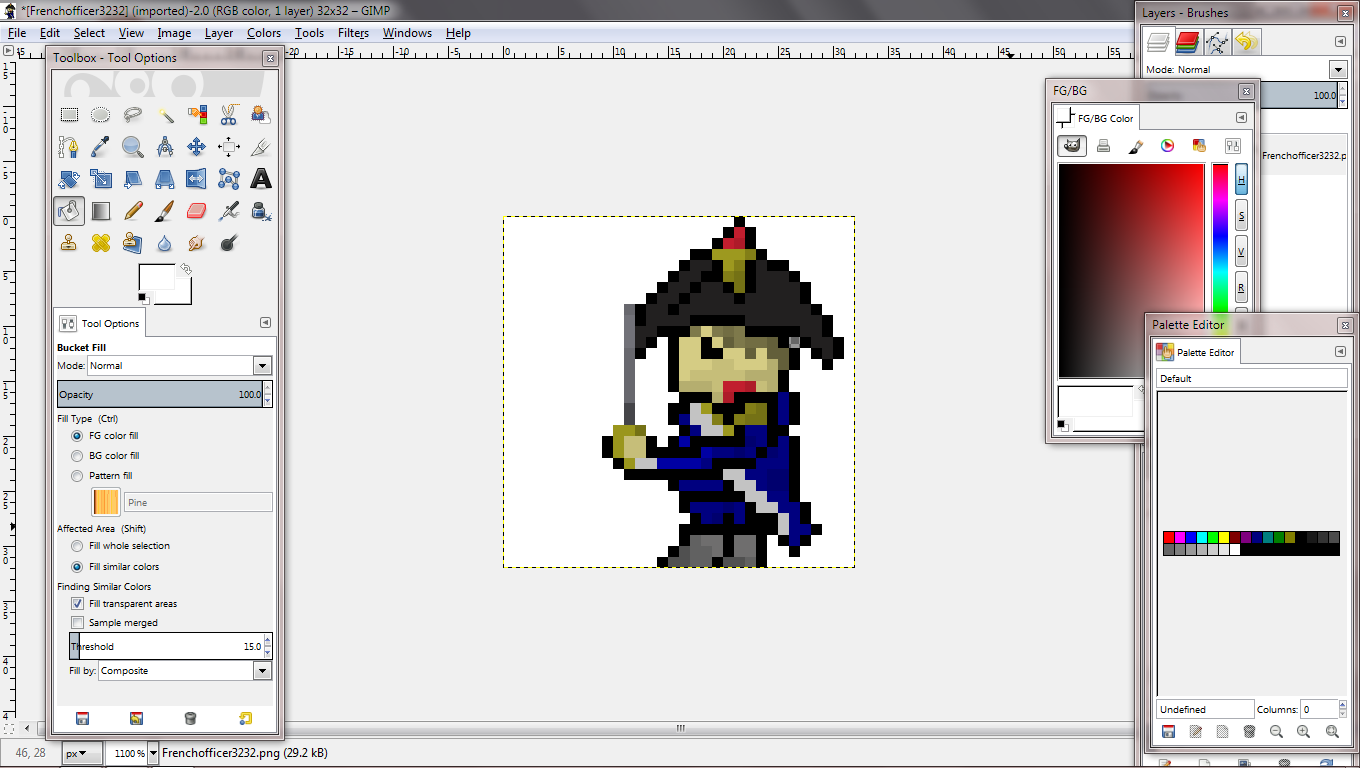 So that's that for now. As to what I have accomplished in the past few days and what I plan to do, I've made a list.
Changes made so far.
Units clump together for firing.
Musket sounds added for both french and british
Drum sound added for france.
French officer sprite is done and in game.
Flags are in game for both britain and france.
Main menu is functioning and allows player to choose between the currently 2 factions.
French AI is in and functioning.
What do I plan to get done in the next week?
British and French officer animations (Raise sword on Present, lower on fire.)

Sound effects for each stage of combat - Make Ready (Done), Present, Fire, and Reload.

Other sound effects for movement, bullet strikes, death groans.

Walking animations for British and French, as well as death animations for both sides.

Smooth movement
And that's pretty much it for now. Once all of the above is done, I'll focus more on mechanics and getting the lines to function well, then a selection process for the regiments.
Feel free to comment in the boxes below and send any questions my way on twitter, Twitter.com
Thanks again for your support! I'll continue to update throughout the week on twitter before the dev diary next week.
Bye!