Hello there!
Have you tried our demo? If not, you can find it here:
Now it's a good time to reveal the areas that we feel needs work. Since the demo is just two levels, perhaps some of these aren't as obvious/applicable for those who have tried it. But anyways, here it is:
Game feels that it's aimed a bit too young. Nowadays, it seems more and more that the younger audience is often on mobile and not console/pc.
Intro NIS is a bit too long and needs to look more interesting. Interestingly, I've received feedback that it was short enough so I'll probably revisit this.
Overall Visuals / Lighting needs work
First level needs to be memorable. Not there yet.
Gameplay is 60% navigation & collecting. Fine for the first few levels, then starts getting boring fast.
Collection serves very little purpose (Question to ask: what's the point of collecting more that helps with game progression?)
Orbs are too easy to collect. They are just there.. lying on the ground waiting for you to collect. Perhaps the harder it is for orbs to collect, the more satisfying it is.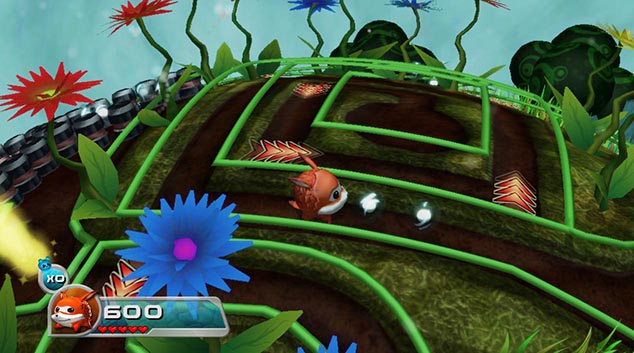 Barely any character progression / very little emotional connection to the main character
Not much emotional connection to the story. After beating the first level, perhaps there's not much feeling that you want to move on to know what happens next
Game pacing needs lots of work. This include difficulty and game play mechanic progression
Barely any art variation when progressing through each level
The concept of collecting orbs to form critters is really weird and forgetful. It's hard to notice it when it happens most of the time.
Saving (more) critters feels pointless and unrewarding. There's hardly any incentives (similar to collection complaints)
When playing the game, the score/combo feels like a pointless goal that feels like it would be ignored unless really bored (most likely will get bored of the game before going for this)
Trying to achieve combos is frustrating, especially when the levels last quite long as it does right now and it's easy to break it. Also frustrating from a level design perspective as orb collectables must be plentiful and spaced accordingly in order to maintain that combo.
Getting game over is painful. You lose your entire progress after you die. Playing the level again is also painful as you're playing a blank slate again (replay-ability issue).
Bonus stages feel pointless unless you're aiming for a high score. You just go there just to get more points. Not as rewarding.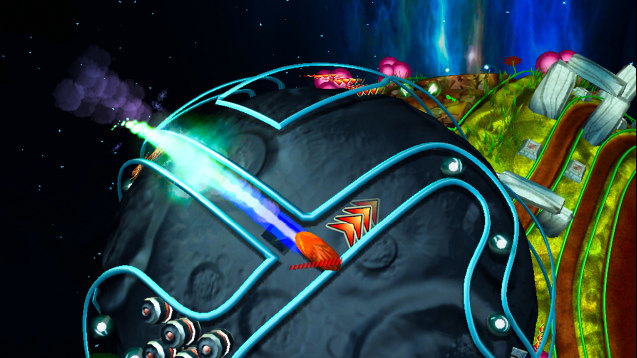 Visual effects needs lots of work. Particle effects look too muddy.
Story on parallel world needs to be elaborated more and made more interesting.
So there's our current list, and we'll be working on them as well as posting our progress here.
In addition, we got some great feedback from people on TIGSource:
Game can be a bit hard and easy to die a lot
Those fliers can be a huge pain!
Barrels can obstruct flow of game
Gameplay feels like a bunch of challenges that don't add up together
Add keyboard settings
And we'll be looking into those as well!