Dev Blog 3 : Playtesting and Art Updates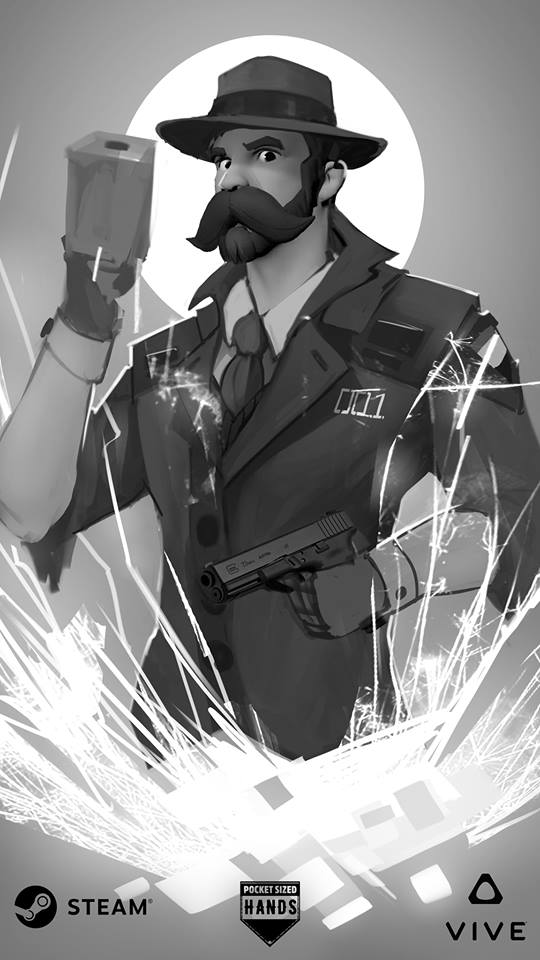 Work in Progress of New Banner
Been an intense two weeks for us here at Honeypot. Our biggest goal was our first set of public playtesting. It was pretty nervous as this would be the first time showing off and getting feedback from people not working on the game.
First off the actual playtest:
It went wrong. The client machines would not show some of the other players' actions (The trail when they teleport). And when everyone is invisible this is a pretty big feature that was missing. Turned out a recent merge of the build messed it up. Easy fix but we couldn't stop play testing because of it. Due to this we just got people to play the game on the server machine at least once. But saying it all went wrong is unfair. A lot of the feedback was what we were expecting, a lot of minor issues that need tweaking but the overall experience was enjoyed by everyone taking part and they immediately got what we are aiming for.
One of the bugs: You could cheat by teleporting on yourself!
Biggest issue, apart from the networking bug, was how to tell a player they are invisible. Right now, the Hand models fade in and out when you move as an indication but of course in VR you aren't always looking at your hands. We have a few ideas we want to prototype but when the game is developed further if it works well, we feel we might not even need to indicate to the player how visible they are. Like when you move you become visible and when you shoot you become visible. You know in real life when you are moving and you will know exactly when you are shooting too. The idea being you will have a good natural feel for how visible you are. We will test the indicators though and find out what players feel are best.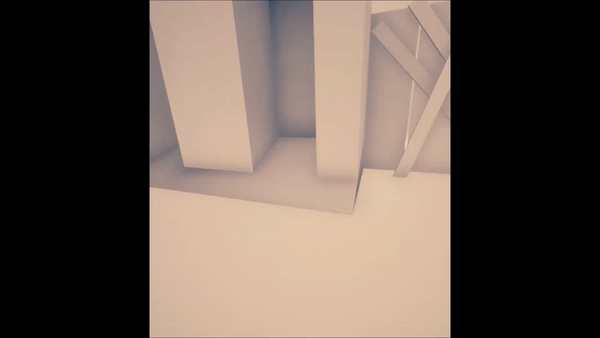 The current indication for going invisible
Second issue, the players felt death match was to broad for the game. A big level in which invisible players are searching for each other. Not the best idea. But we already have new game modes in the works, such as king of the hill and a game mode like oddball but in VR. Each, gives a focal point in the map that all players need to aim for.
After the playtest:
A week of bug fixing and tweaking! Making games can be fun. Bug finding can be more fun. Trying to get bugs fixed before the next major playtest, stressful and not fun. Not to mention that this was the week that we tried to add wwise to the project and it decided to break everything. But we now have a better game and showed it off again today. Pretty awesome seeing people play the game and get into it so much!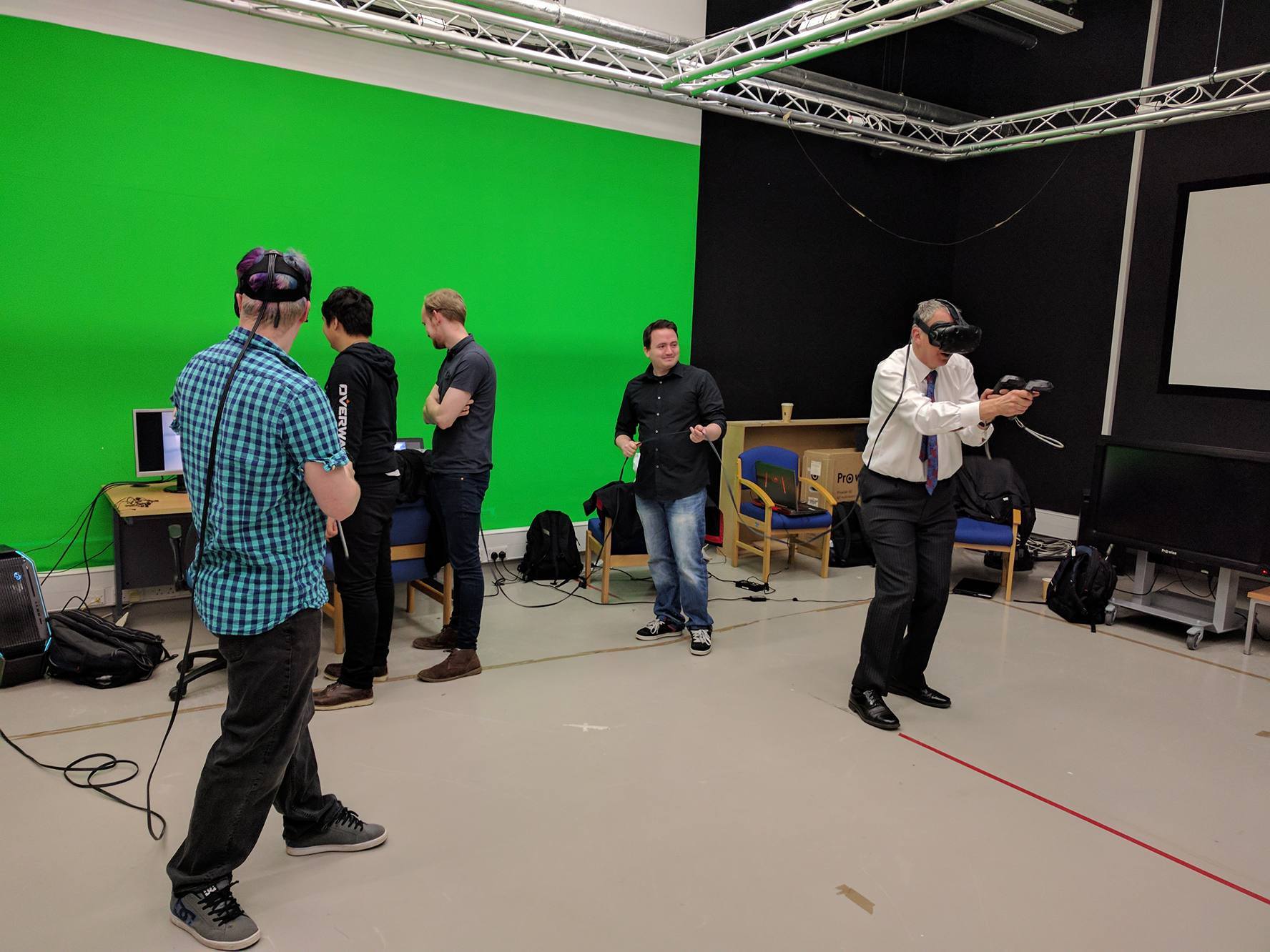 Pretty easy to get everyone immersed when using VR
Looking forward to more open playtests. Alpha testing soon to begin. Feel free to ask for steam keys if you have a Vive and are interested in joining our playtest group! DM us on twitter @HPotEspionage or mail us at info@pocketsizedhands.com.
Art Updates - Level Work:
Been working pretty hard on a new prototype level. Might be a bit small, but everyone is invisible. Looking forward to trying this one out and seeing how well it works.
Follow us for regular updates!
Be sure to check out our website and follow us on our various social medias for more frequent updates!
Our website: www.pocketsizedhands.com
Our Facebook: www.facebook.com/HoneypotEspionage
Our Twitter: @HpotEspionage
Join our mailing list: eepurl.com/cAMMO1