I last brought up a few concept maps and some plans to re-arrange Gull City to something more playable. After some countless hours of work, we've successfully fixed up the map and I've already began to add some basic details.
Naturally I already got a few comments about the bloom/fog, that makes the area look almost...smoky.
Comparing these screen shots to the previous Gull City, this is more towards the morning, compared to a darker pale blue that was previously being used.
After our last play-testing alpha match, we've planned on making some MAJOR character revisions as well. Not to mention weapons, movements, map fixes, vehicle fixes, and more.
In this respect, I'm glad we don't have any videos of game-play up since they might majorly change like this.
On that note, I have been trying to get some video here on Moddb, but I keep running into snags.
Another small complaint was the choice of weapons. Our play-test gave you choice of the scar rifle and... well thats about it. So I took a step up on this one and got a skin on the T-9.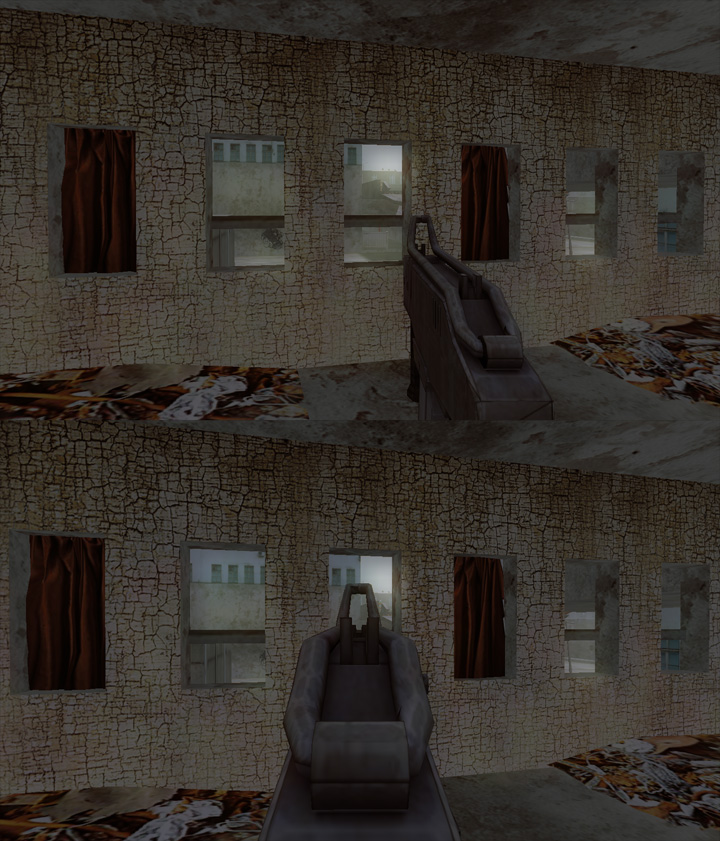 Ok, its not 'at all' the best skin, but its a good temp while we work on getting it all shined up.
'mistermoo' commented on the stock awhile back so I made sure it was fixed for the first skin.
With the cover system to be 'fully' implemented in within a few weeks (Thats the plan anyways), we've been trying to wrap up a player model we've been working on.
We have several other designs, including older ones, that are all being re-considered for re-design.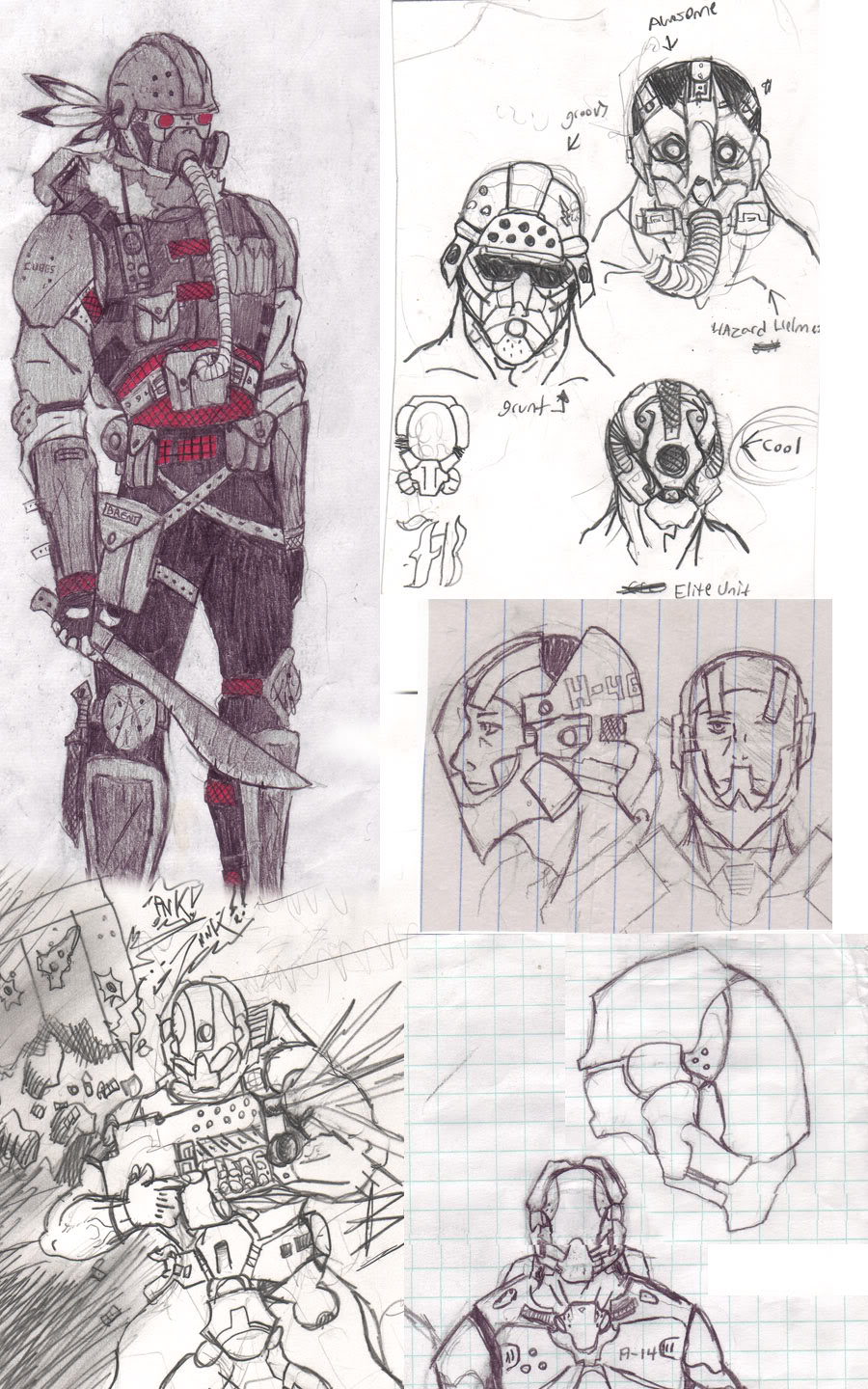 (Concept art by Brent Washington "A-14")
The different designs are for the character customizing plans we have.
If I was to do this entire development project all over again, I think focusing on the characters should have been a priority.
Thats not at all how it turned out though, and since we can't fix mistakes, we'll have to just work with what we have.
Last but no least, I scanned a copy of the original 3rd comic. Its a poor scan and in the re-sizing of the image to make it work for upload, it came out too small. Its a shame, but there it is.
Not to mention its very old now.
Some slides/pages have been censored out for plot and character issues.
Much of the Crimson Crow game is based on sections of the third comic, so you'll see very relevant scenes in the comic. For example, the mech that was shot down on page 3 looks similar to a certain mech in one of the above map scenes.
In fact, 95% of whats in the comic is in-game.
As for certain characters/scenes/ships/technologies/weapons that are seen in the comic, questions might arise about them.
All I have to say is..."No comment!" :D