Hello and welcome to our weekly dev blogs!
These have been in the works for quite a bit, and we already have the next few weeks planned out, you can expect them to be published on IndieDB, Gamejolt, Facebook and Twitter at around 11am Gmt+0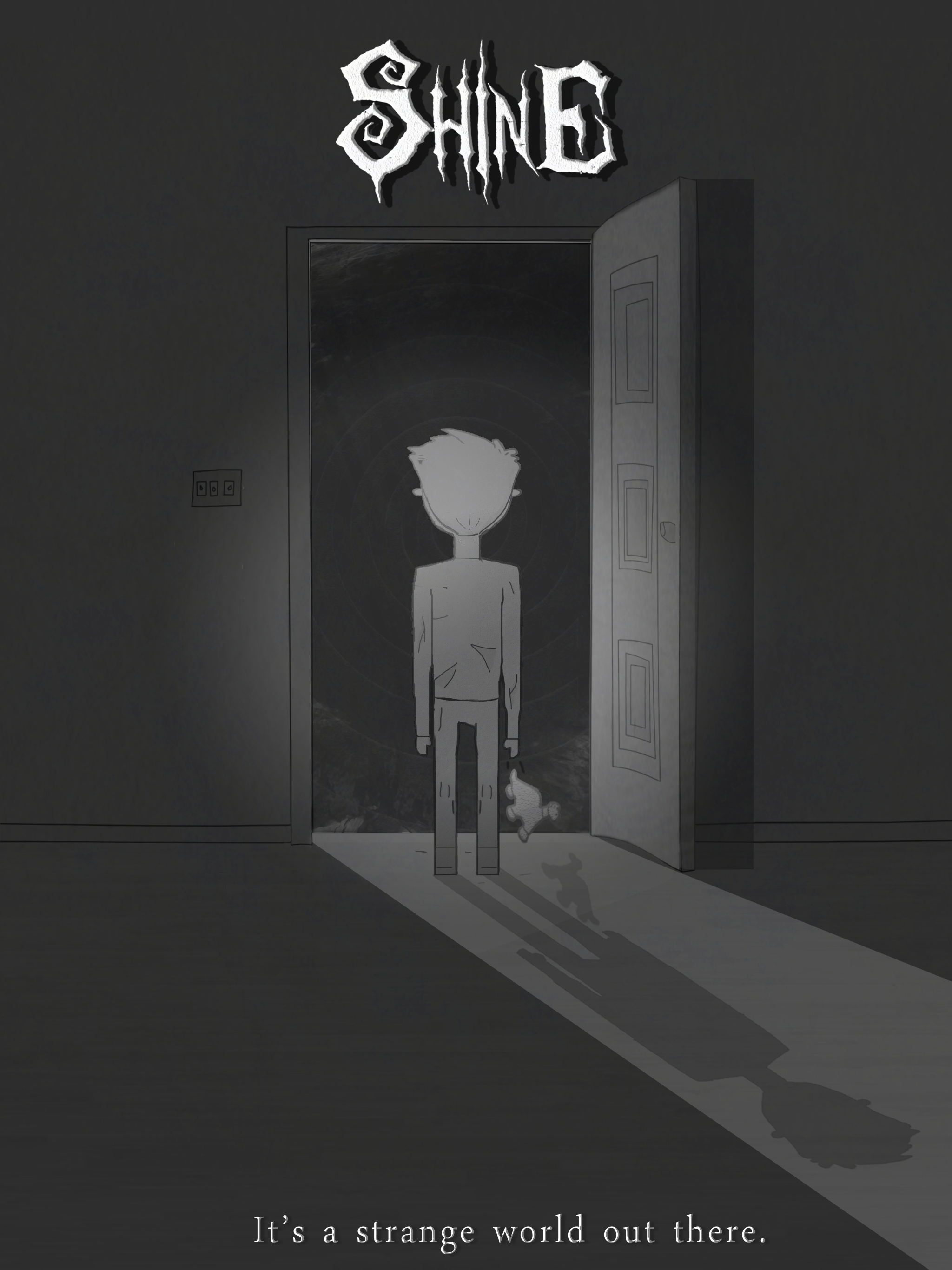 For the first week we'll keep it simple, we're going to talk about the game as a whole before diving into anything in-depth.
Shine is a conjunction of classic point and click adventure games but with a few modern twists, it is also heavily inspired by the works of Tim Burton and it strives to give the player a creepy, unsettling atmospheric adventure.
You play as Damien, a young boy whose mother went missing. He has an incredible imagination, is super smart for his age, and he's also with his bff, Shiny, a glow in the dark dinosaur, who you can talk to at any point during the game, he's a cool dude.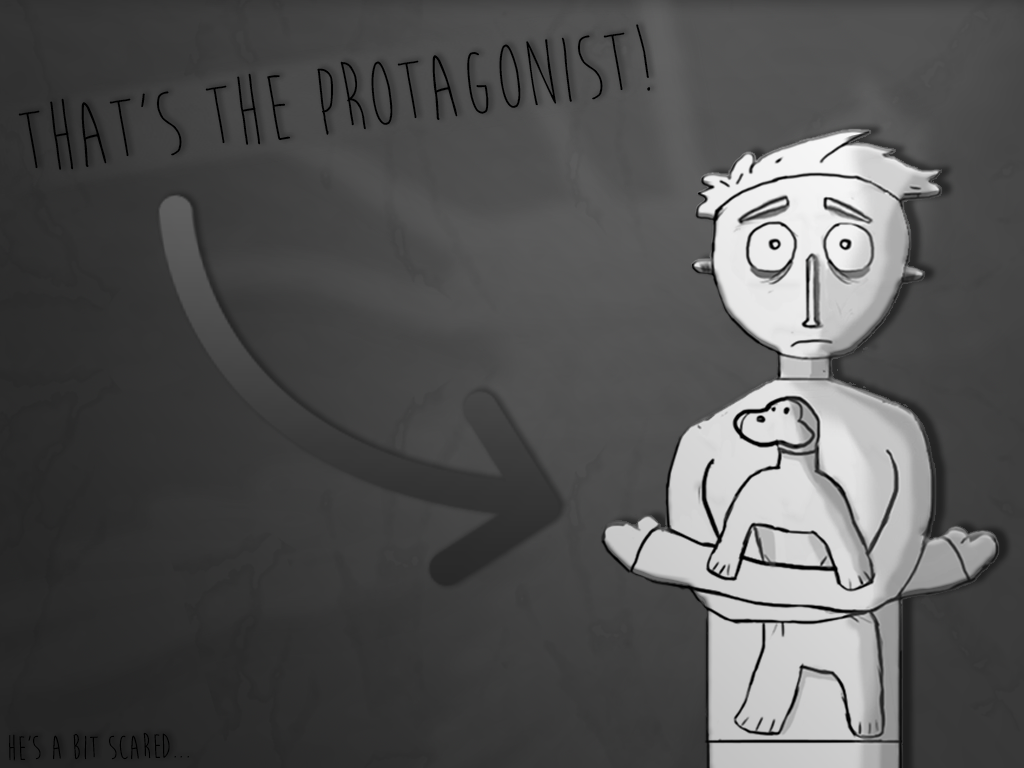 The game is entirely in a grayscale art, now I have to mention this before we go further, we're only 3 people working on this game (plus a few voice actors), we have a composer for the game, a programmer, and me, who does everything else, I used to be a hardcore programmer as well, but in october I enlisted on an Art and Animation course for videogames at ETIC in Lisbon. This game also serves as me learning how to make 2d art for the first time, which is incredibly satisfying as every new trick I learn will make the experience a bit more unique as I'm gaining more and more identity in what I make.
That's it for now, this was a brief overall introduction to the world of Shine.
Next week, we're talking about mechanics, how fun :)
Interested in the game? Follow us here!
Facebook: Facebook.com
Twitter: Twitter.com
Gamejolt: Gamejolt.com