Yes!
I've started a dev blog. Luckily I get to be less formal here since its a blog, not an ordered news post.
Well I guess I should update everyone on how Crimson Crow has been doing.
Since I last spoke I showed off a squad selection GUI and crashed T-24, as well as a few guns.
We took Gull City's design and added a lot of detail as well as 'old Gull City', and older part of town, and began to add the industrial part of the city, which led to the suburbs.
At some point or another we began to realize...Gull City is too big.
Driving a dune buggy across the map took minutes. Walking? Not even worth it.
So I came up with a plan. I made the map dark, added lights to brighten up certain paths. Originally this was to accompany a co-op idea that was formulating. This way there was less random directions to wander and made the map 'smaller' and areas where fighting was more centralized. It was then I ran into a problem. In order to make Gull City bright enough for a fight, there needed to be a lot of lights. A lot of lights took a lot of processing, since they were all dynamic. (Normally thats not a problem, but in this case we had hundreds of them.)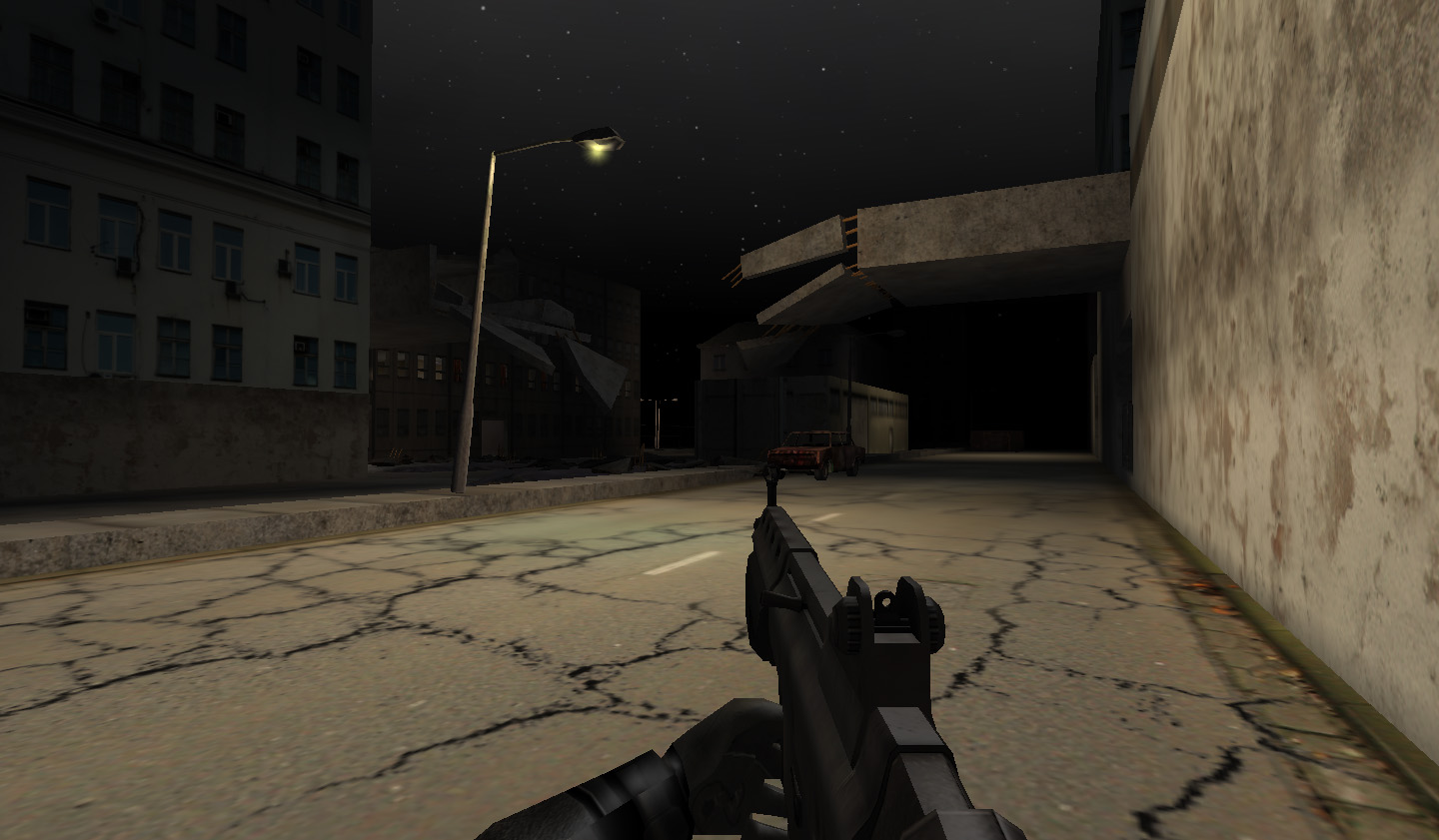 (An older map design of Gull City.)
So I cut more and more lights out, only to find a map too dark to see, and the only pathway lit to the suburbs was across the 2 mile highway. (Which sucks to run across.)
The highway led to a dimly lit one mile country road. (Which sucks to run across.)
That eventually led to an urban neighborhood. (Which was a terrible place to be in.)
I finally went to the mapper and asked him what he thought. He said 'just make the map smaller'.
It was brilliantly simply, and even then after a long talk about Gull City's design, the mapper decided since the map was smaller, he should add more detail. So instead of having the suburbs/industrial area/old gull city, the best idea was to 'just' have the central part of the city. If we wanted the other areas, we could add them as separate maps.
We also discussed the potential of other maps. In particular, a desert map on Hetok, and a forest map on Vign.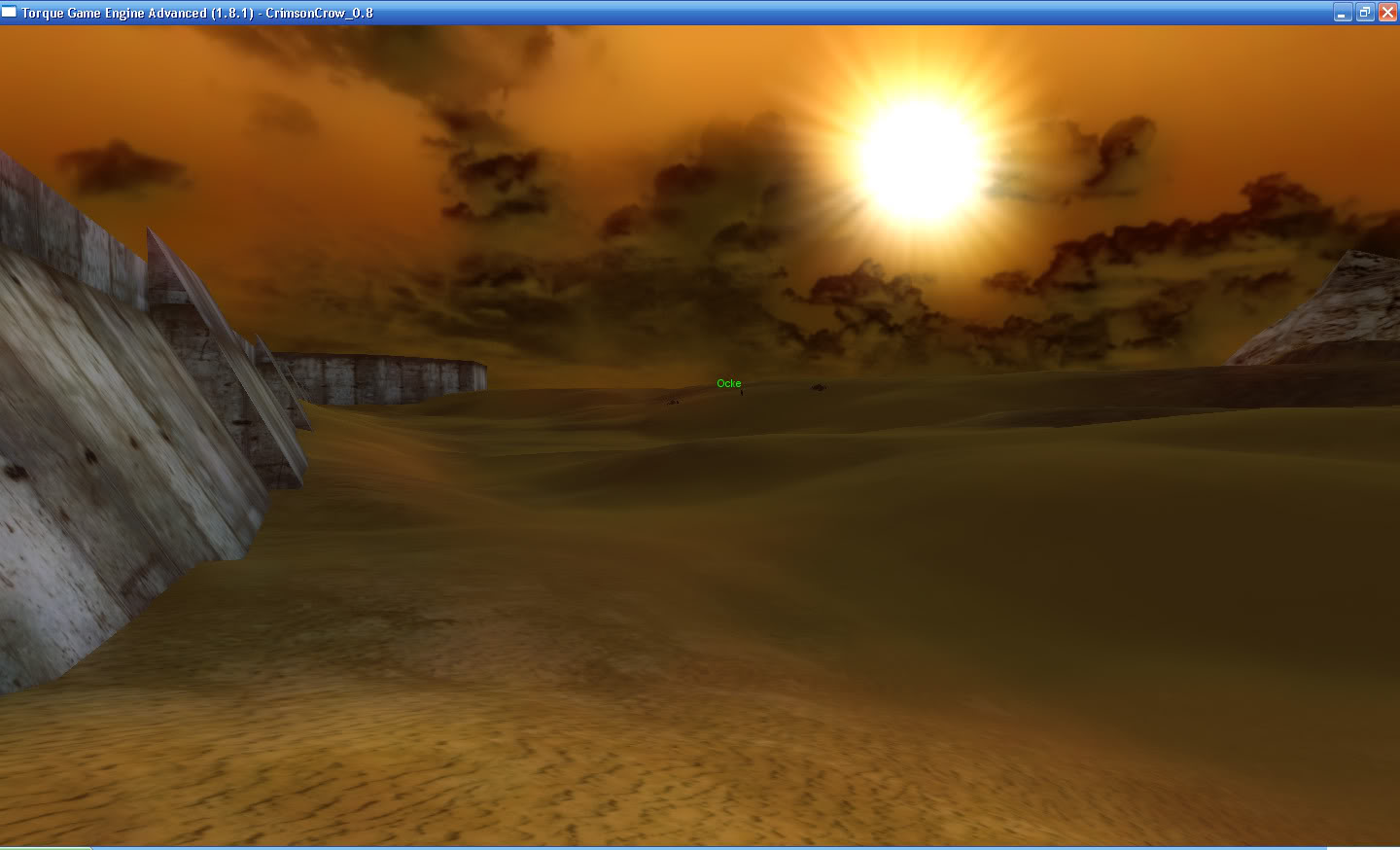 (Concept map. No where near final or even basic. Ocke is not in this screen shot.)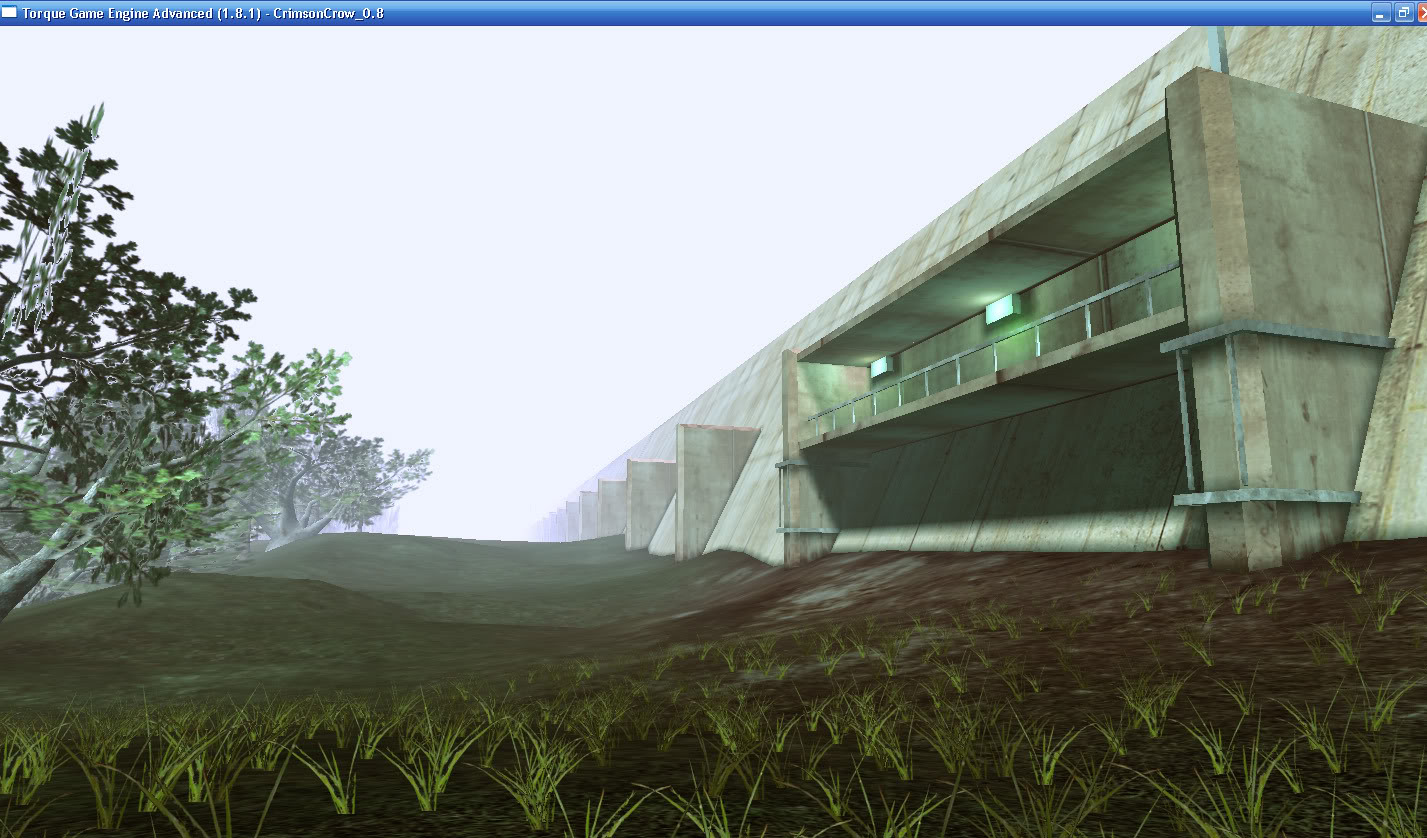 (Concept map, no where near final or even basic.)
The point of these concept maps is to get a color scheme/architecture design down, and then detail it to complete the look.
Gull City was much of the same way, in the beginning.
The mapper finally concluded that Gull City would be finished before we started on an entirely new area (Which means more props to make, therefore much more time).
He did however, state he would like to do some work on Underground Warehouse. The first playable map we made back in TGE.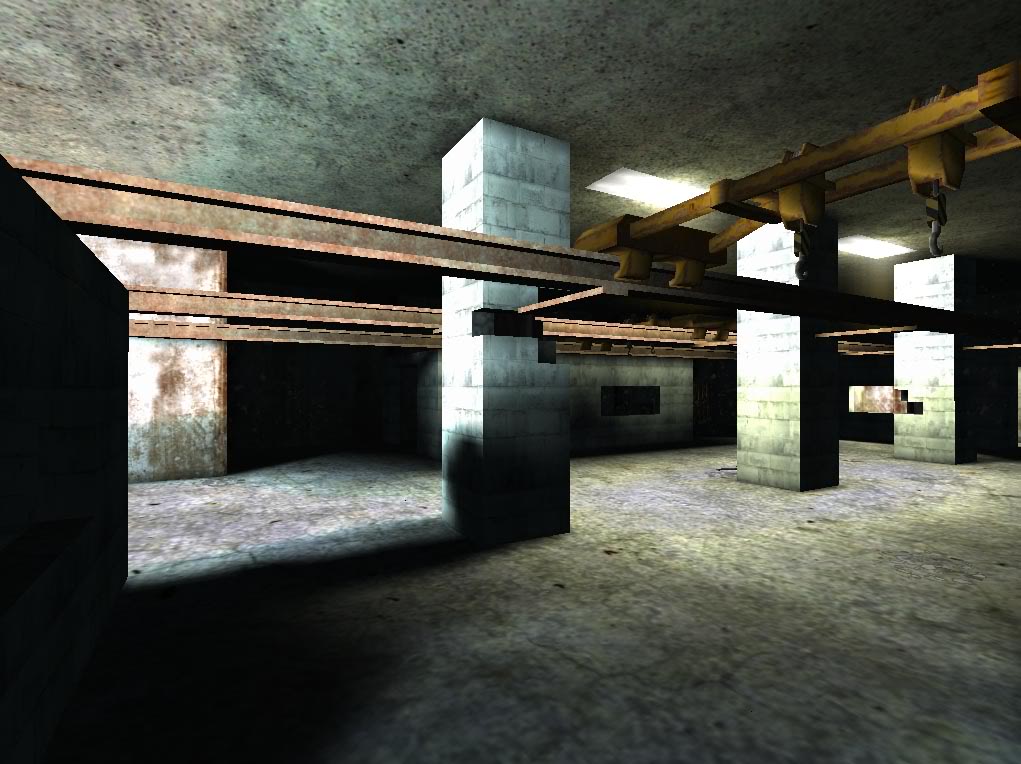 (Underground Warehouse in Torque 1.5.2.)
Aside from all the maps, I've recently begun work on the 8th comic in the Crimson Crow series.
(The game being based on the 2nd, 3rd, 4th, and 5th comic. The 6th comic "Break Point" is being described in the profile header. The 6th comic is before the rest.)
Now its only rough concept, but hopefully the 8th comic will make its way onto Moddb.
We hope to have an 'actual' update soon, but for now, I'll add a clip from the 7th comic.