Designated Days Chronicles: Uaris
The purpose of this map will be to simulate that "behind enemy lines" feeling, where everywhere you turn it's another battledroid or vehicle. You're alone, surrounded by several legions of droids, and you must make your way back to friendly territory. Your LAAT/i is destroyed, your brothers dead. It's a long way back. Can you survive?
---
The 201st Raider Corps is sent to Uaris to counter the CIS invasion. after a month of fighting with the CIS and gaining ground slowly, they establish a route to the frontlines and back to HQ. An LA-AT is heading to the frontlines with supplies and a squad of 201st raider troops when suddenly they fly into medium AA flak fire from CIS forces. They take a flak hit to one of its wings and spin out of control towards the ground. One clone trooper awakes from the crash only to find himself alone and surrounded by CIS patrols in the area hunting for the crash site. The clone must salvage when he can from the crash site. Later finds they veered of course 50miles behind enemy lines. Now he must evade capture and hike back to allied lines. He discovers CIS operations in the area which proves to be vital information to the Republic.
---
Enjoy the screenshots below, an overwiew of the early stages of the map :D
(Note: the sky and the lighting are going to be updated soon)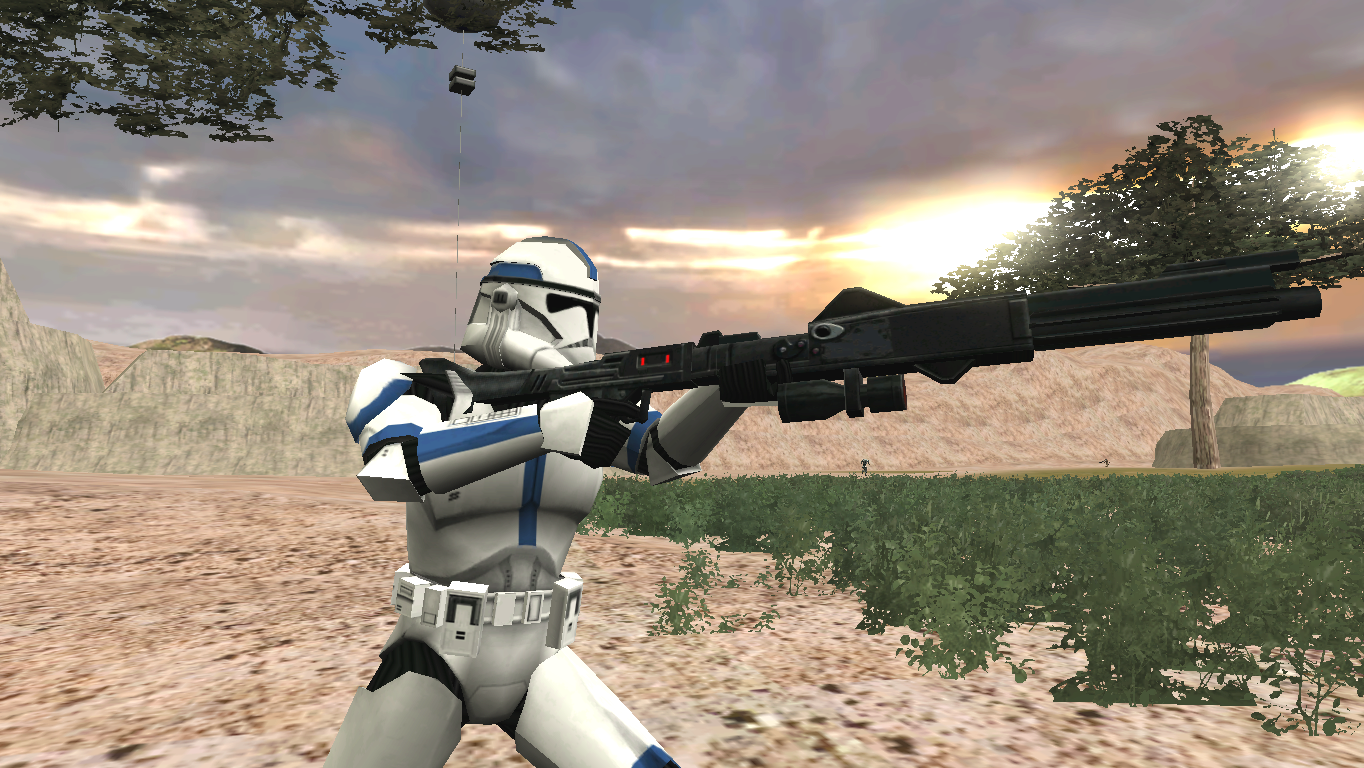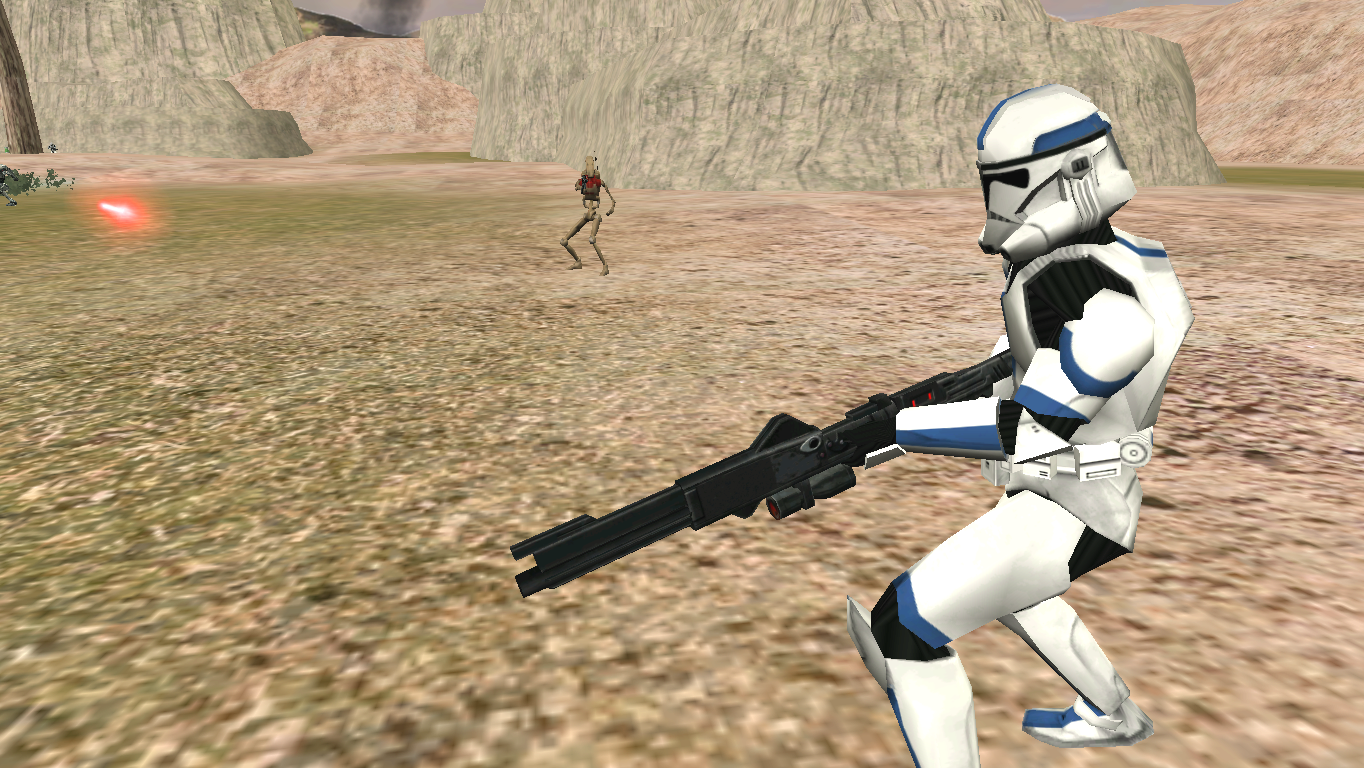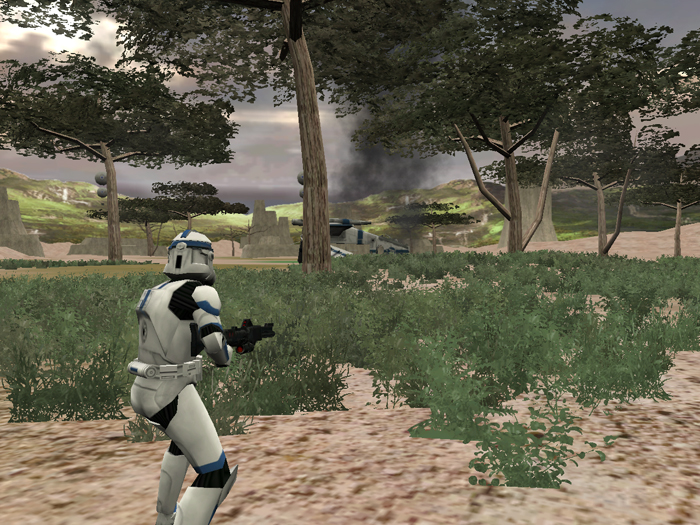 The survivor hidding from CIS forces.
---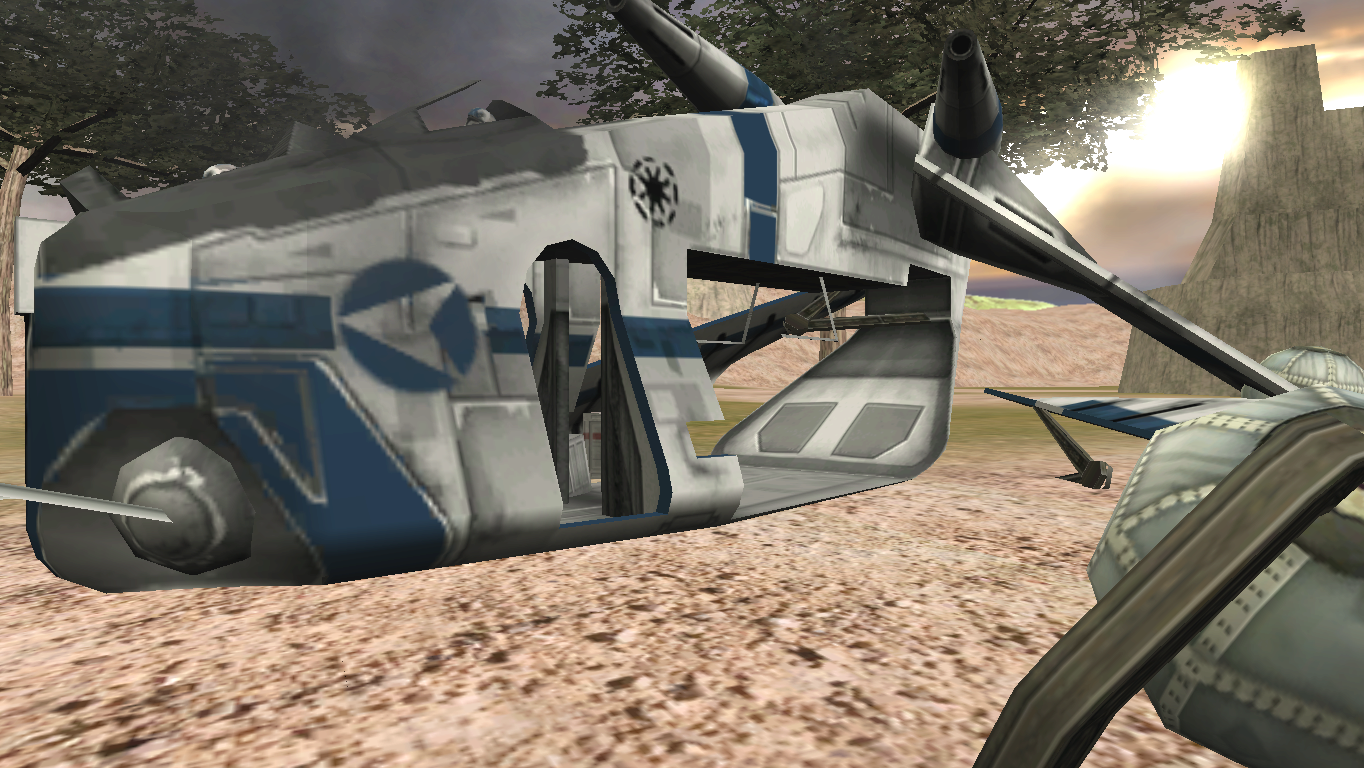 Crashed LAAT/i with clone corpses.
---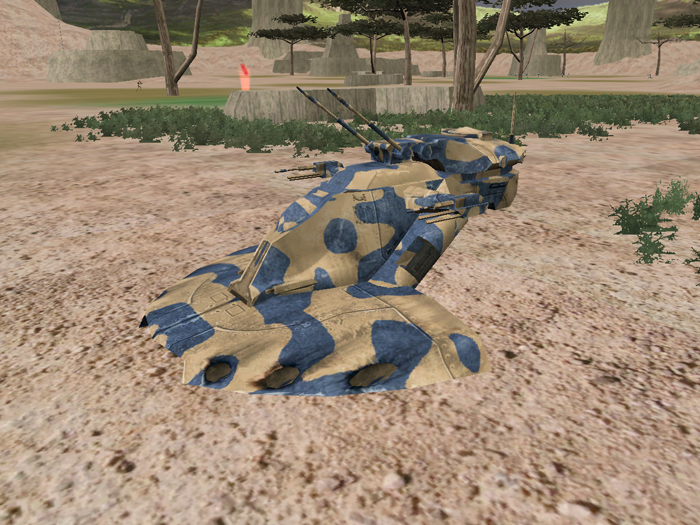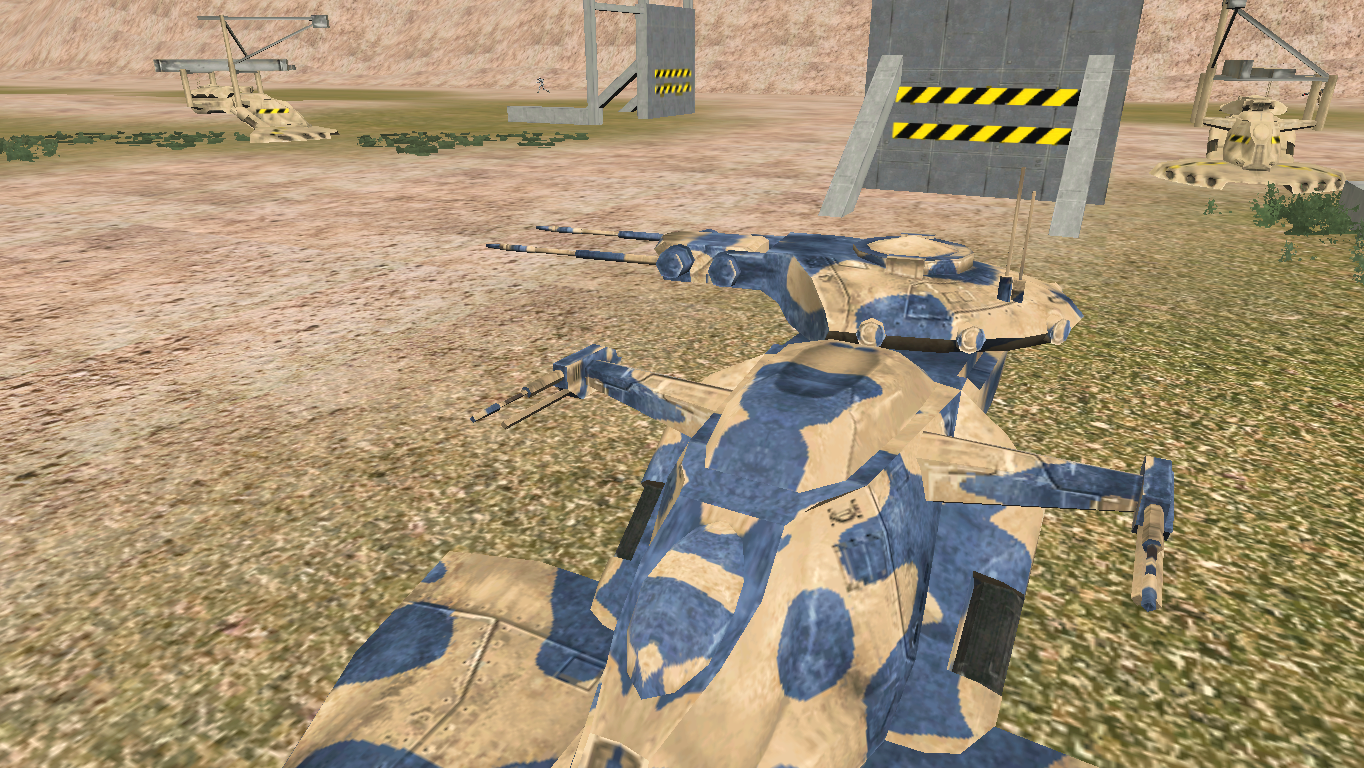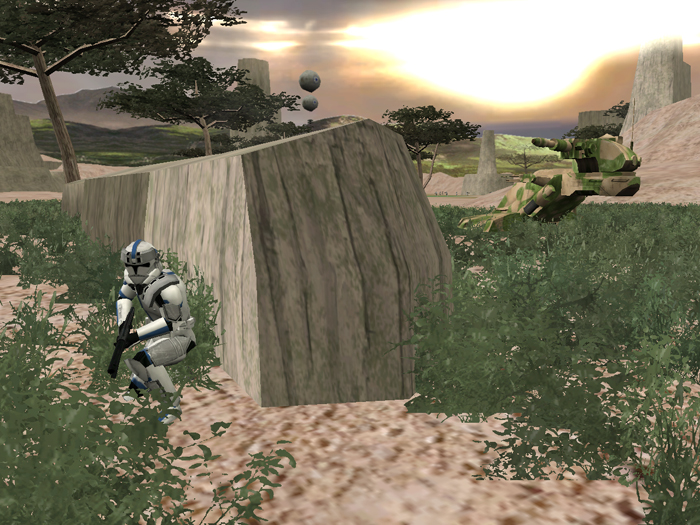 AAT-Ms and AAT-AAs with camo variants, green and blue.
---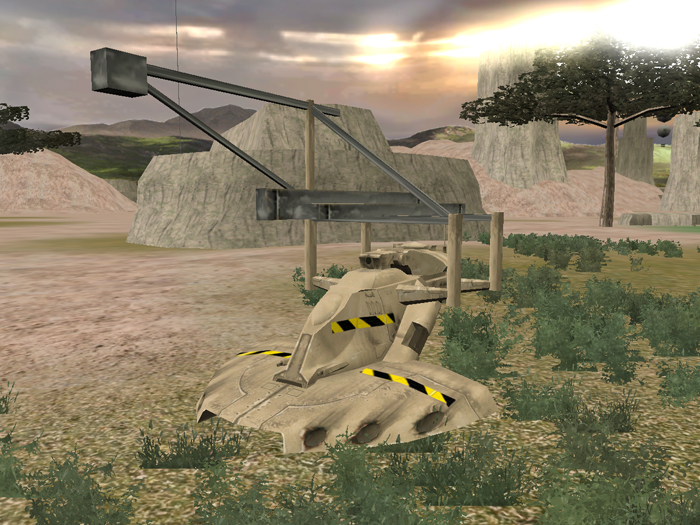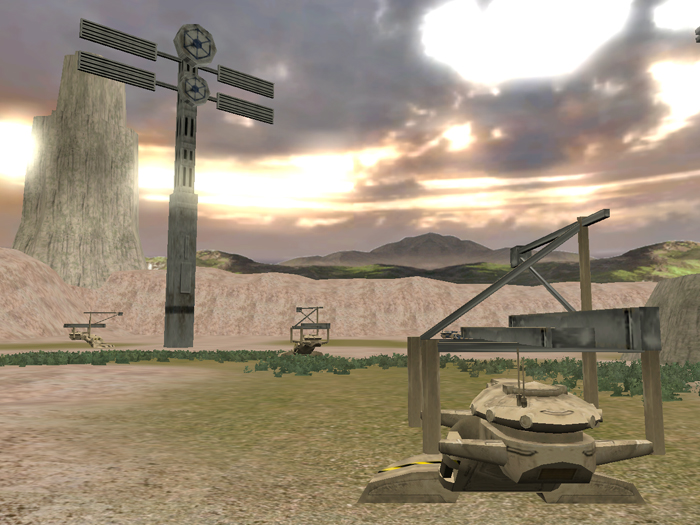 CIS Armored Assault Tank facility.
---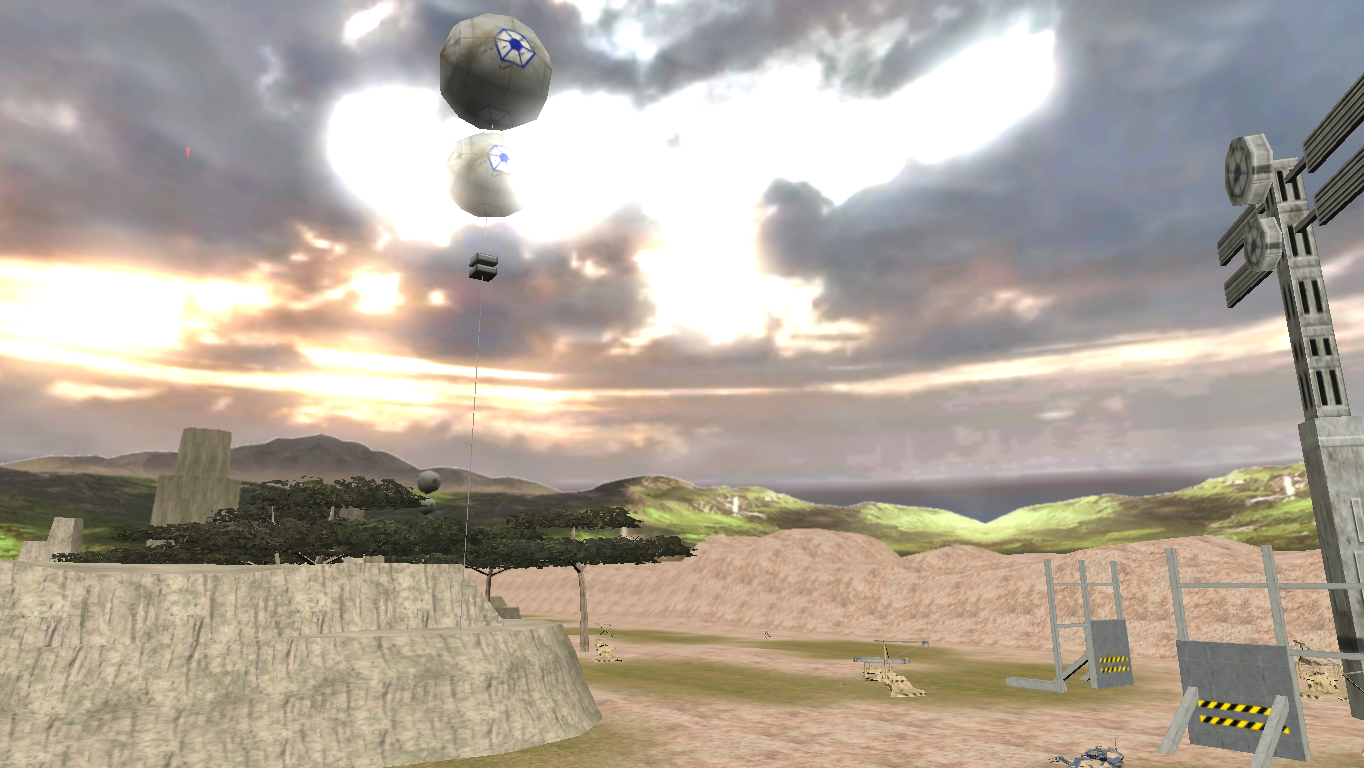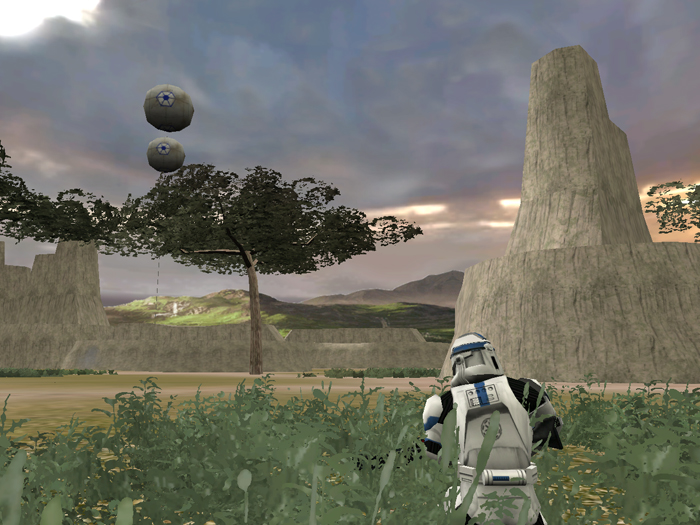 AA Ballons used to rip apart low flying crafts. The CIS deployed them while AAT-Ms and AAT-AAs are stationed in the area.
---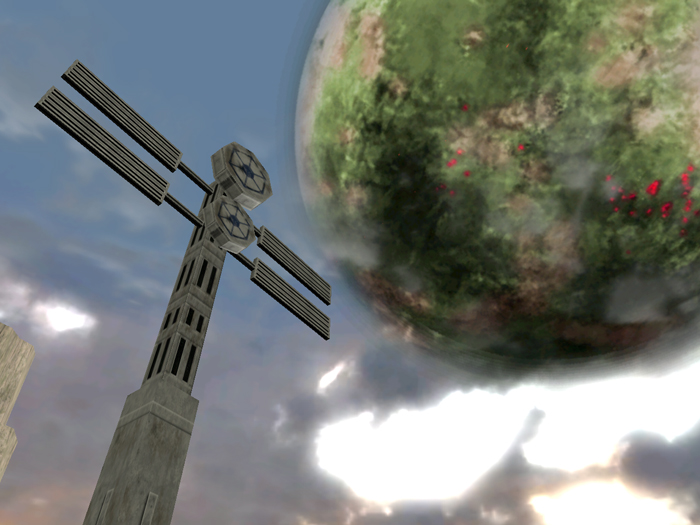 Uaris's moon in the background with a CIS spot.
As usual feedbacks and comments, are welcome!
- The Designated Days Team.