Hello Everyone!
We are back with another article about the progress so far on Dereliction.
So we are almost done Dereliction. We are completing things at a rapid pace and so far its coming along nicely! There's a few things that need a look at. a few things that still need work.
So as we count down the days till its all done, lets go over a few things:
Tutorial is done, almost
The tutorial has five parts. Each part covers a mechanic of the game and reinforces another the level after. This is where a larger chunk of the story is so i won't go into detail. But I was able to make something special out of a tutorial. which by definition are usually boring.
I also don't really want to hold the player's hand through the process, but there's so much to cover that we will probably need a second, advanced, tutorial covering later game weapons and gear. which aren't unlocked till later.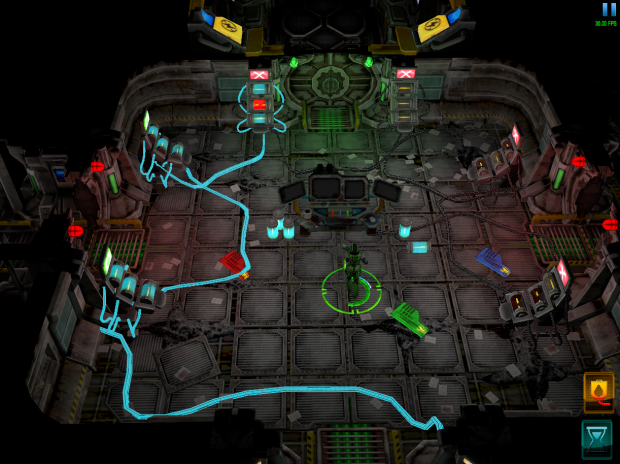 Combat is done, almost
The soldiers are running, gunning, aiming and shooting. all the weapons.
We still need to implement the grenades and turrets; the gear. These are game changers and will require a lot of balancing to get them right. But I am confident that It is possible, and will turn out great!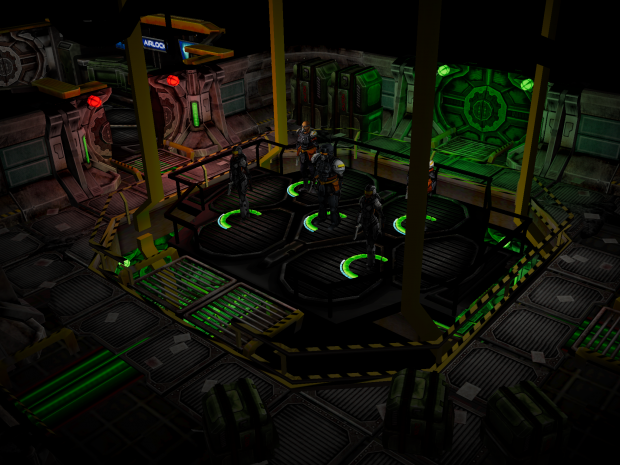 Controls are done, almost
For however long its been, the controls have been the same. In theory, perfect. In practice, confusing. See, i was approaching it from an RTS stance, where i should've been approaching it from a RTT stance. We were having trouble selecting the soldiers for example. So after a fair bit of thought we've decided to just not have the soldiers need to be selected. I know, crazy!
So now, either all or none are selected. depends on how you look at it. the controls play as if you have little tokens for the guys. and you move those around and the appropriate character follows. In theory this is easier, yet doesn't dumb down the controls or limit the player in any way.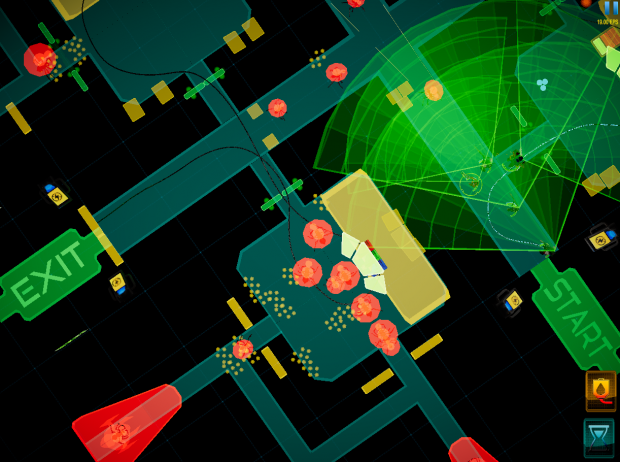 Story is done, almost
'Herald' class RASSARA of the outer colonies is carrying back with it a huge amount of Dross. Dross spores usually don't eat metallic objects. But now they do. Turning the hull into a heaving biomass mixed with metal and bones. The air inside is damp and probably smells terrible. The Dross crawl around the ship, managing their colony. Recently the reactor has been idle, and the ship has slowly cooled down, and with it, the production of new bugs.
Where did they come from? Why are we here? Why don't we nuke it from space? It is not your job to ask questions. Your mission: get to the command centre, return power to the ship. Return control of the ship to the powers that be.
So as you see, we are almost done!
For those who are in the beta, look in your emails soon as we will have sent you something!
We plan, if everything with the first round of testing goes well, to open it up to more testers and hopefully squash any bugs we haven't found yet.
Thank you again everyone for your help and support through the production of the game! We hope it's been as exciting for you as it has been for us making it.
Please vote for us for Indie Game of the Year!
We are working hard to make the best game we can, for you!