This update is all about giving the player more feedback while playing the MOD. The stealth tutorial has been changed to include more information and there is now plenty of on screen help messages to hint at what is happening while playing the MOD. There is now a quick way to start the stealth tutorial (load start map, bring down console and type 'training') so nobody has to play the start map again if they want to repeat the tutorial.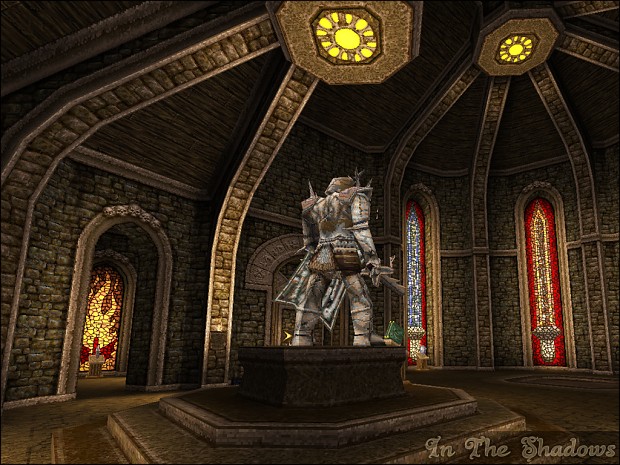 The Start Map - The Temple of Swords
All of the game menu's and F1/help images have been updated with loads of hints and tips of what stealth is about which should help once the tutorial is finished. The books are now coloured coded based on their content ( blue = main story, red = stealth, brown/yellow = misc) and will remain open once the player has gone near them. This should hopefully make it easier to see what has been read and what information the books contain from a distance. The main story has got larger and should fill in more of the gaps about what is happening in the world.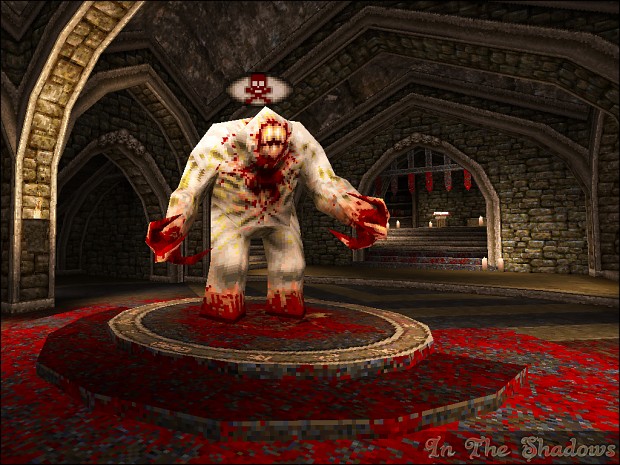 Start Map - Training area for the stealth tutorial
The bonus maps (s1m1, s1m2) now contain special 'stealth' book which will tell the player extra tips on how to use the advanced features of the stealth weapons. The original tutorial assumed the player would want to find these features for themselves and this caused a lot of confusion because people assumed the MOD was really simple in what can be done. The lower skill levels (easy/normal) have on screen messages (repeat once) to help with the first play through.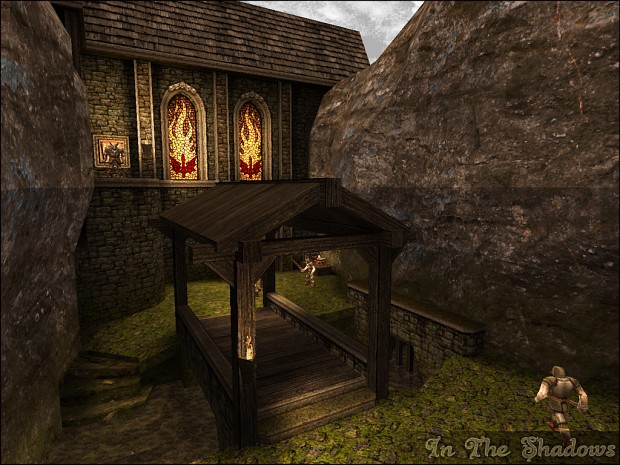 S1M1 - The Shadow Gate - Outside Canyon Area
Finally all of the maps have had lots of visual updates, more particles added, stealth alcove's are clearly marked different from secret walls and the skill rune pillars are more obvious about which one is selected. To help players not get so lost the start map layout has changed and the vault button is much easier to find because this is the main route through the demo.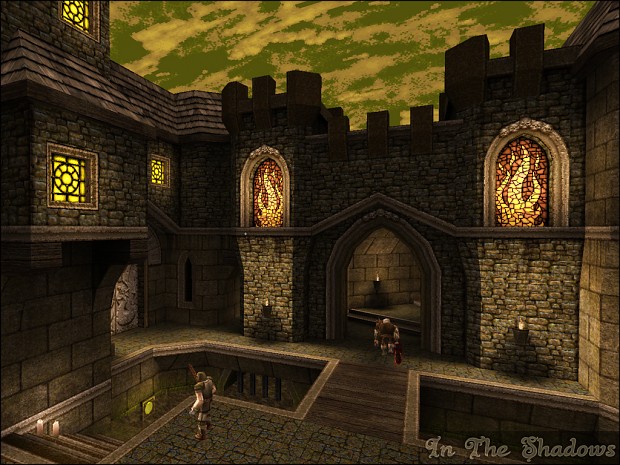 Map S1M2 - The Shadow Castle - The starting courtyard

As always if anyone has feedback, comments, recorded play through demo's or wants to know anything about the MOD, please post your feedback here and I will gladly answer your questions.