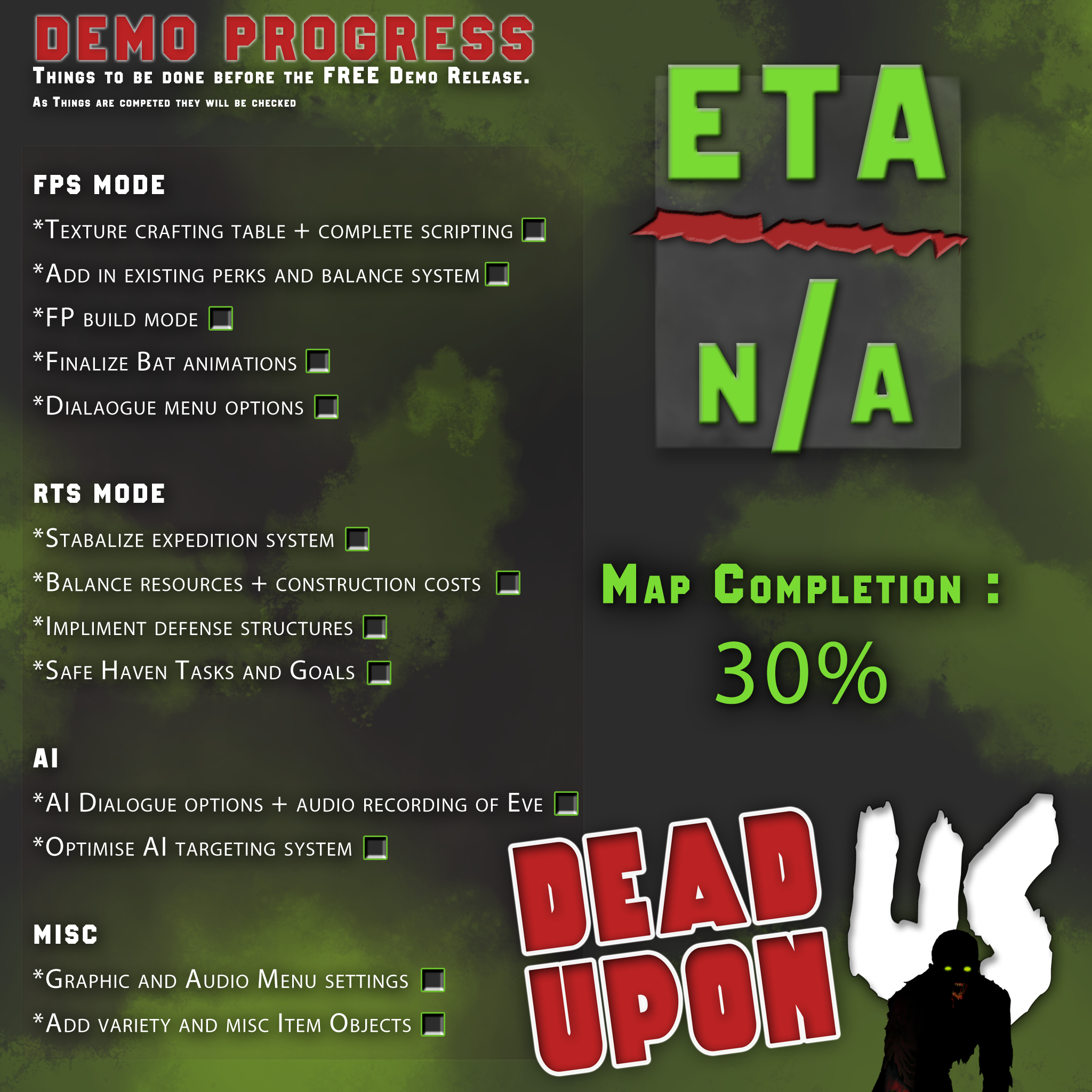 Here's whats going on with development. As I continue to progress on the Demo, I'll upload a modified version.
I figure this is a good way to be clear on what I'm doing on my end and give you an idea of where the game is at. Make sure to follow the page for updates.
As for the ETA, once I'm closer to completion I'll post a date.
I'm planning to get a lot done tonight and this weekend, and I'll be posting a more detailed article tomorrow explaining more in-depth details about gameplay.