First and foremost, I want to thank all those who have played, supported, found bugs, and offered feedback in respects to Robot 505. It's rather emotional to see people enjoying something you created (in your room, behind closed doors in solitude...) This first bit of demo'ing has been super rewarding - I plan to keep that up.
I got some really great feedback and some motivational comments as well.
A couple of issues that were brought up were :
Hard to tell which direction the player is facing
Game over / and restart sequence is way too long
Crushers bug : Crushers not always killing player
Can I haz Bigger levels please?
Instant deaths in a shooting game?
Can't tell when enemies are hit - (Likely WebGL issue)
UI / HUD : hard to tell what info is important.
"Your game is unfinished, so it's crap" I know it's a demo. Thanks.
The Plus's :
Solid mechanics & movement
TONS of potential
Great artwork
The first change I made and applied right away was the Game over long restart sequence. Now when you die, you have the option to quickly restart.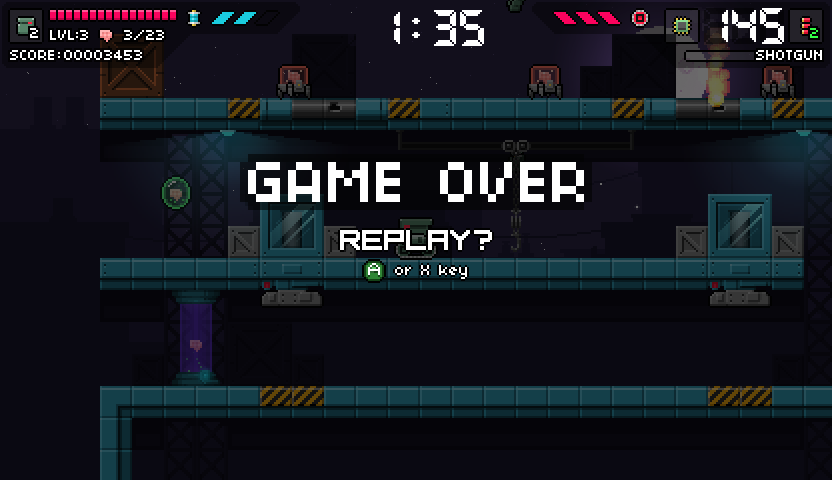 Player Directional Issues :
I had a hard time with this one. I didn't want to change the player entirely - Which would force me to
change a lot of artwork. Instead I thought about how I can create subtle changes to cue to the player what direction you are facing. The solution was to add a battery/backpack and a bit of aggressive lines to Robot 505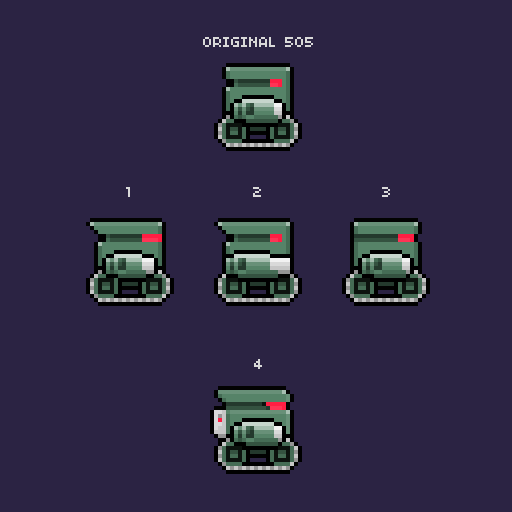 UI / HUD / Communication issues :
Once someone had pointed out some of the issues, I began to realize that a good portion of the info showed during game play is really irrelevant to, well... game play. The timer takes up a bunch of space, yet it's really not important. It's something left over from the original direction. Spawned enemies for X amount of time. Well that no longer exists... and all it really serves now, is a bonus at scoring. Ammo, Weapon, and Health is the most important info at game play.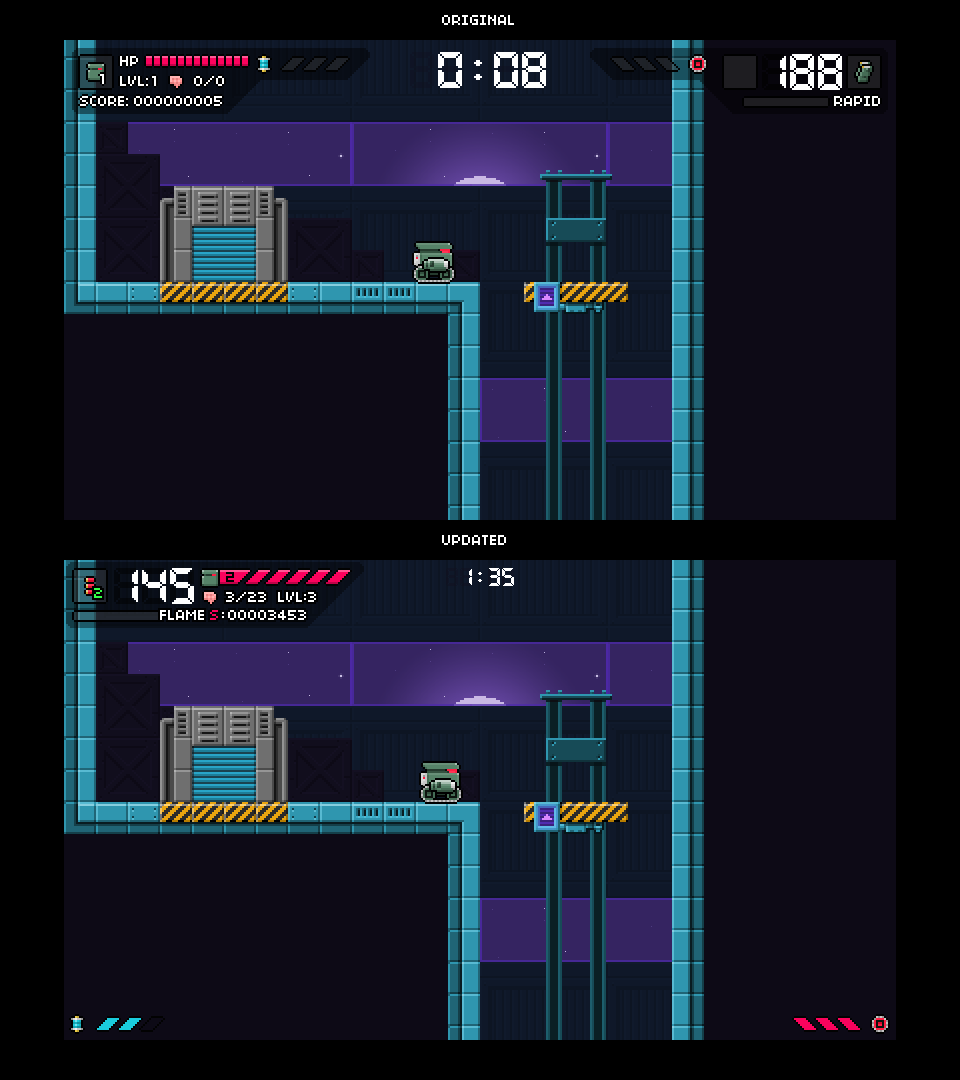 I'm not 100% dead set on changes to HUD... So any and all feedback is welcome.

I'll be making a few more updates throughout the weekend, at which point I will apply updates to the current build. It seems at this point the game is kind of organic in a sense that it's going to be changing as it's live. This isn't the initial direction I wanted to take, but I'm rather pleased considering it's bringing in TONS of great feedback.
Stay tuned for more updates.