Hey everyone, Reeze The Vampire here. I just wanted to make a little formal news post detailing what is coming. I'm trying to be as transparent as possible, as I don't want to leave all of you in the dark wondering what's going on. Mostly, I don't want to give you all the impression that this mod is dead, because it isn't.
So First you will notice that I updated one of the rooms that you have seen before as per suggestion of a follower. I love when you guys do this. I think it is important for the community to inform me of how I can improve my mapping, and the overall mod itself. If anyone of you notices something that should be fixed, or could be improved, I beg you to let me know in the comments section so that I can tailor the mod to better suit what you all are looking for. An active/voiced community is a strong community. On that note, here is that updated room.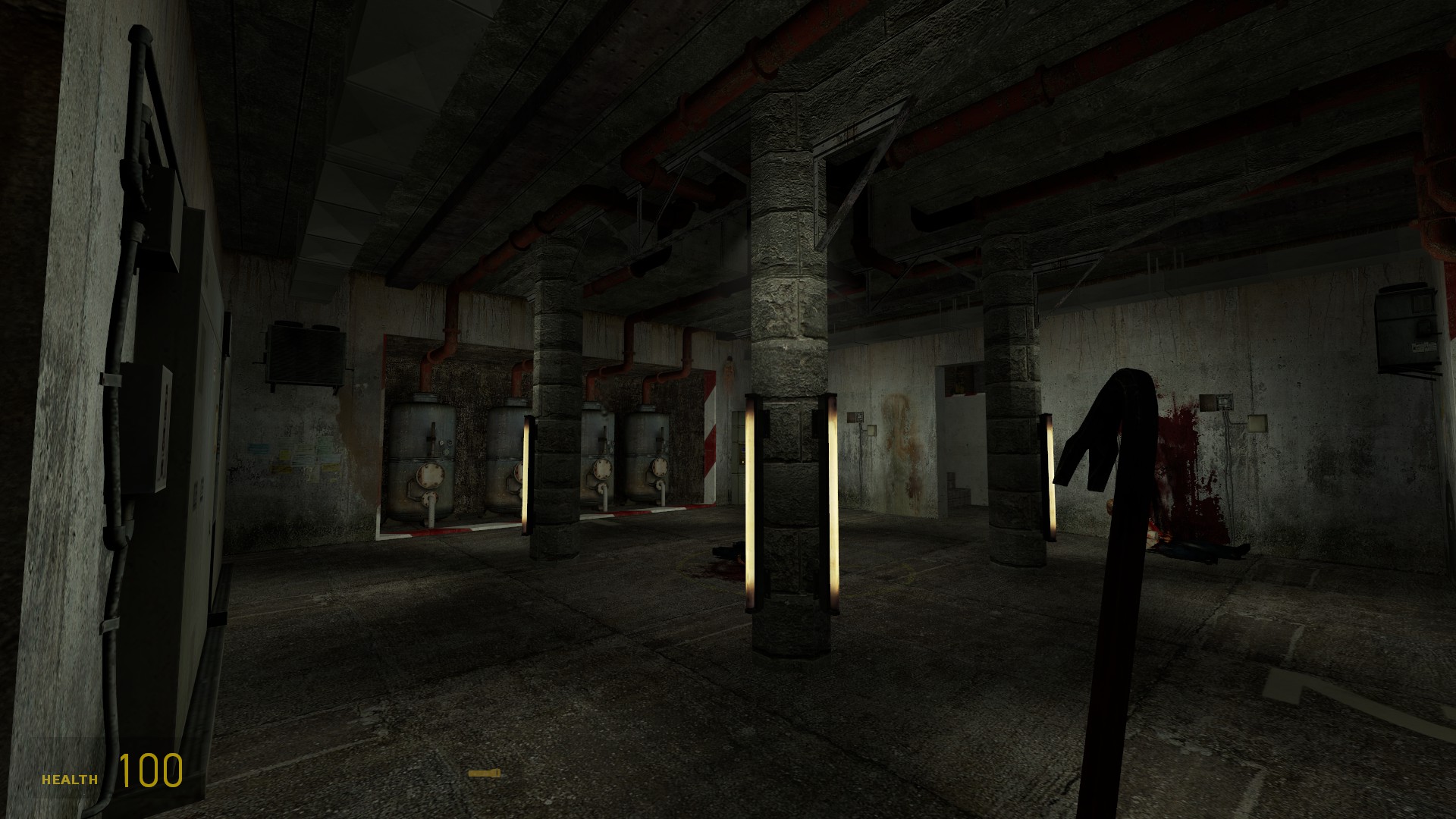 Also, I will be taking strides in the future to increase the professionalism of the mod. This mostly includes some graphic design stuff like special icons for each weekly update, a logo to place in the corners of screenshots, making the page itself look a little fancier with imagery in the description box, and so on.
Also, look forward to a custom soundtrack in the future! I am not quite sure when that will be coming, as I told the person creating the music to not let it get in the way of their life, you know, no rush on it. But that aside, they have confirmed that they will definitely be making some music for 'The Canals.' This is very exciting, and with their level of skill and talent, I am sure this stuff will be pretty spectacular, and really bring this mod to another level.
Oh hey! I just have to stroke my own ego for just a moment. I'm up over 60 fllowers! That's really exciting, and the more I get, the harder I will work. Of course, that last mod I worked on had over 500, but these are different times, and the modding community has died a little bit, but that's ok. I really hope to break 100 by week ten of development, that's the goal. I also just notice my ModDB rank is back under 200! That's pretty exciting as well, I really care about that stuff for some reason. I know that has more to do with me being really outspoken, but I also want to thank you guys. If it wasn't for you, I probably would still be silent and non-existent on here. Maybe one day I will be back in the top 50 like I was back in the day.
Finally, here is the important stuff. I have just finished packing my bags for my flight back home, and I figured I would make this update now to kill some time before my flight. I am guessing that I will not be able to do an update Sunday because I will be very busy once home with family and friends whom I miss very much. That said, I will be home all of December, as I have stated a few time now. I will be returning to my dorm, and thus my computer, on January 3rd, 2017. I will most likely not be silent all that time, though. You can still expect to see me snooping about on other mods and commenting there. You may also see a news article or two. If I get lucky, you may also be seeing an update as well. As of now I am suspending the weekly updates time frame, though. Week six update will be on the 8th of January, and I will be continuing from there. It just doesn't make sense to consider these next four weeks of nothing as 'development weeks,' right? Anyway, I hope you are all doing well. Again, please be active on here on "The Canals' homepage, it really helps me out.
Thank you,
Reeze The Vampire