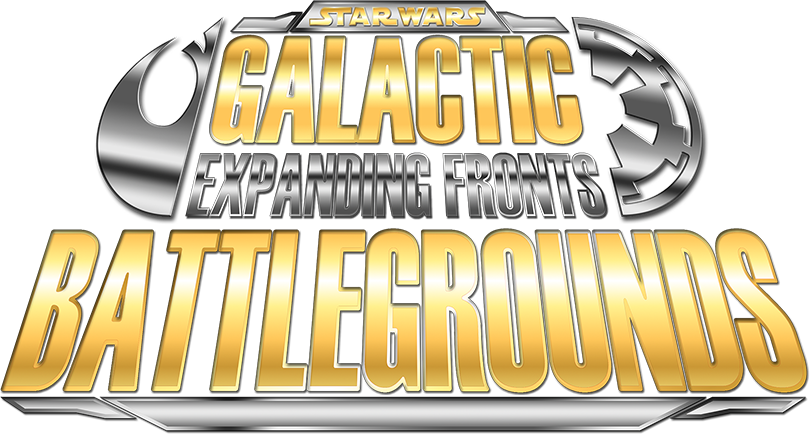 It's been a busy year for the Expanding Fronts mod. Back in May, we released two completely new civilizations: the First Order and Resistance. Both factions have proven very popular among our players. In addition, we released an overhaul to the AI to make it compatible with all of the mod's new content and features.
Much of the team has been taking it easy following the massive efforts put forth to add two civilizations to the game at once, but we're regaining our momentum and preparing to make our next big leap forward. Before the next major announcement is made, we want to share some of the smaller changes we've been working on over the past months, which we hope to bring to you early next year.
BRINGING BALANCE
Ensuring that everything added to the game is fair and fun to play isn't an easy undertaking, especially when there isn't a huge player base. Thanks to the efforts of our testers, and extensive feedback from members of our Discord community, we've made a number of balance tweaks to improve standard matches. Note that many of these changes are still undergoing testing, and are subject to change before release.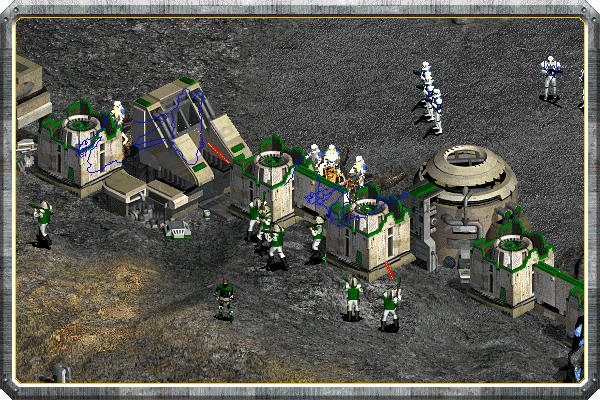 The first of our improvements are focused on Walls. Light Walls in particular were a rather underutilized element of the game due to their flimsiness. We've given them a significant boost to their Ranged Armor, raising it from 2 to 6. While still not nearly as durable as the Medium Wall, this change makes them notably more difficult for Troopers and other ranged units to destroy. In addition, the damage bonus that Mounted Troopers do against all wall types has been slightly reduced. This change will hopefully help to mitigate the damage of early rushes by affording players additional time to react to an early attack.
Since their addition to the Confederacy roster, Magnaguards have struggled to find a clear role. While undeniably tough, their low movement speed made them very easy for enemy units to evade, relegating them to little more than cool-sounding blaster sponges. To start, Magnaguards have been given a notable speed boost, allowing them to reliably keep up with enemy troops. In addition, their unit class has switched from Bounty Hunter to that of regular infantry. This means that they are now affected by War Center infantry improvements; including the Droid Upgrades technology. In order to not swing the scale too far in the opposite direction, the base armor of the Elite Magnaguard has been reduced slightly.
AI IMPROVEMENTS
We've made numerous additions and fixes to the new Expanded AI in order to make it more effective and challenging than the stock Computer player. We've dramatically increased the rule limit on the AI, which will allow us to pack a lot more functionality and variety into it. In particular, we're looking at ways to make Expanded manage its resources better, especially in Tech Level 3 where its performance has a tendency to stall out for a while.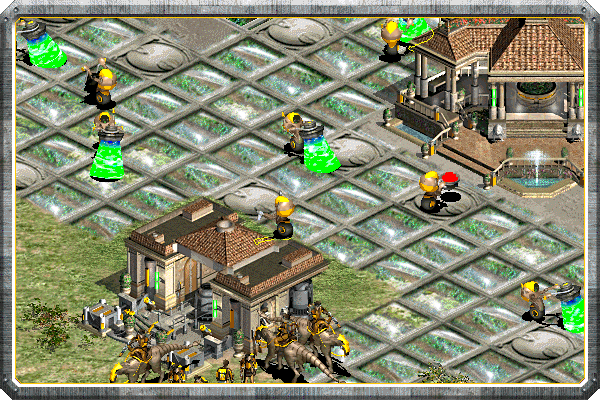 NEW CONTENT
The 1.3 release added over 20 new worlds to the game, and we have many more in the works. In addition to more adaptations of planets from the Star Wars universe, we're crafting additional competitive scripts that will provide unique gameplay challenges and promote more varied playstyles.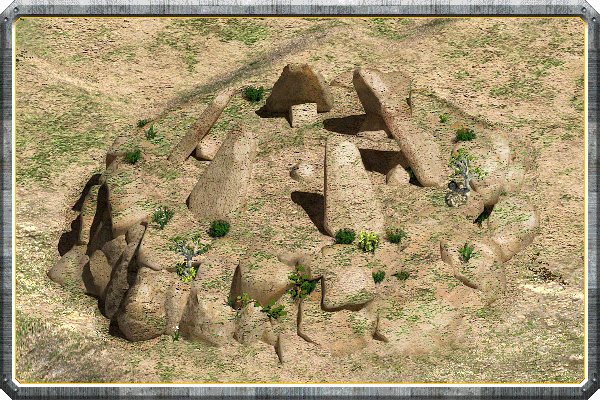 NEW CIS BUILDINGS
In our June article, we talked a bit about our intent to add to a new, unique architecture set for the Confederacy. Since then, we've completed the majority of their building roster and most, if not all of the new graphics should be included in the next major update.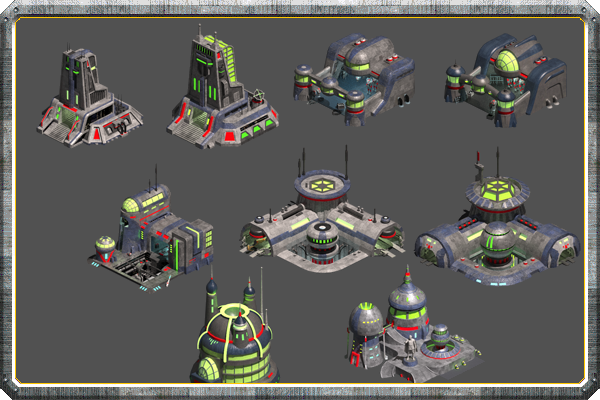 THANKS AGAIN
Once again, we'd like to thank everybody who has supported our project over the years. Since we've started the project, we've managed to build up a fantastic community of players and creators across HeavenGames, ModDB, YouTube, and in our Discord group. Unfortunately, we do not have a precise date as to when another major update will be ready, but we are hoping to have something ready in early 2021. Until then, Happy Holidays, and Happy New Year!