Hello everyone, It's MTD here, project lead of DMC:R It's time for a new news roundup for Deathmatch Classic: Refragged! Before we get into the content, I'd like to mention that we're looking to recruit more SourceModders skilled in any of the following fields:

Mapping
Particles
Voice Acting (see below)
We're looking for voice actors who can replicate or make similar voices to the following Half-Life characters. (Odessa Cubbage, Dr. Mossman, Dr. Breen, and Eli Vance.)
If you are interested in helping out with DMC:R and are skilled and any of these fields, or even if you are just skilled in others, feel free to drop by our Discord server and DM me @MTD#1337.
Alright, let's get into the content!
Soundtrack:
We've shown snippets of the Soundtrack on the Discord before, but we like to post the full songs later here. So, here's the full version of two more tracks from the DMC:R Soundtrack, Annihilate and Renounced, composed by the talented LAMAJKER.
Map Remakes:
DM4 - The Bad Place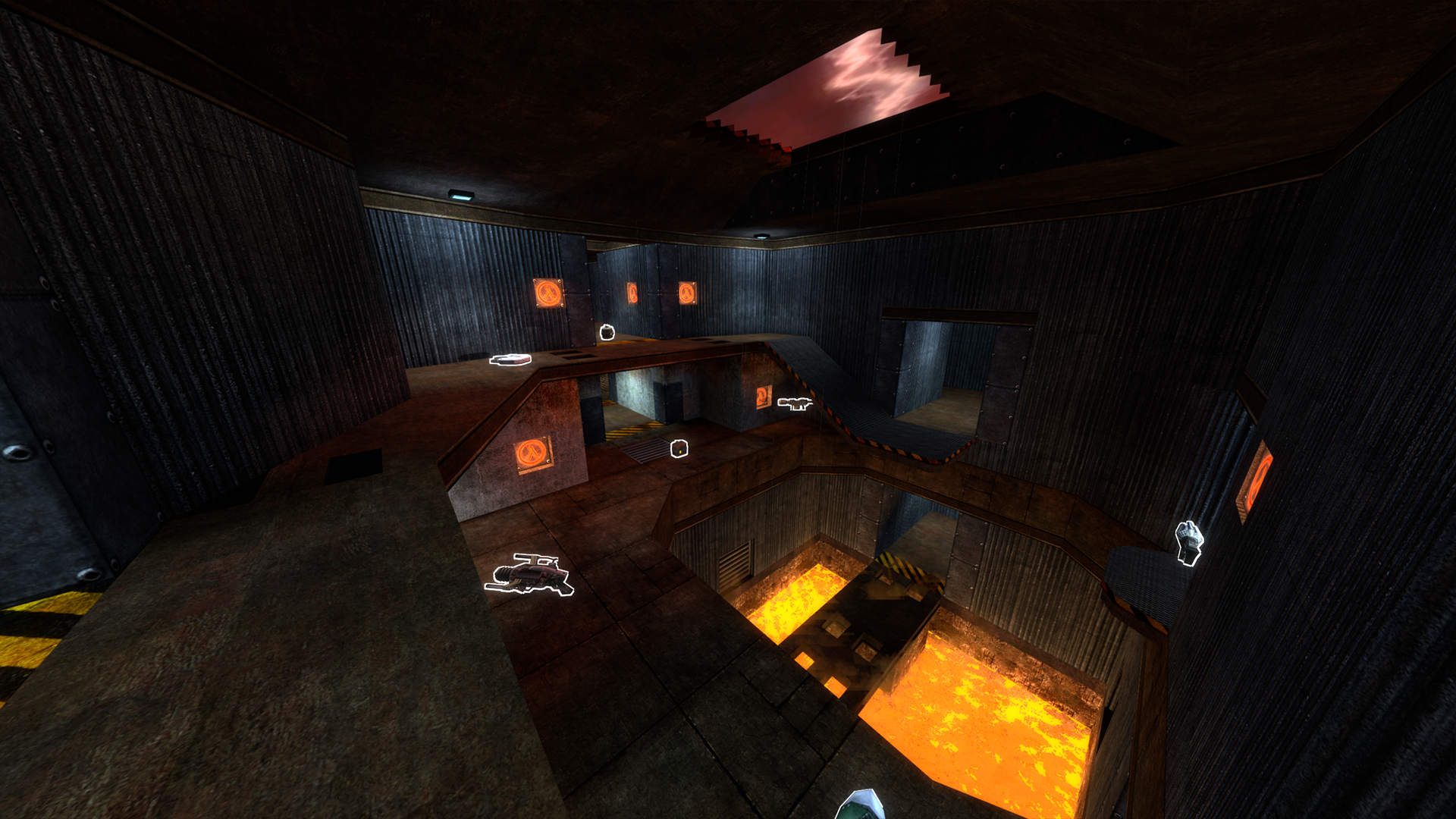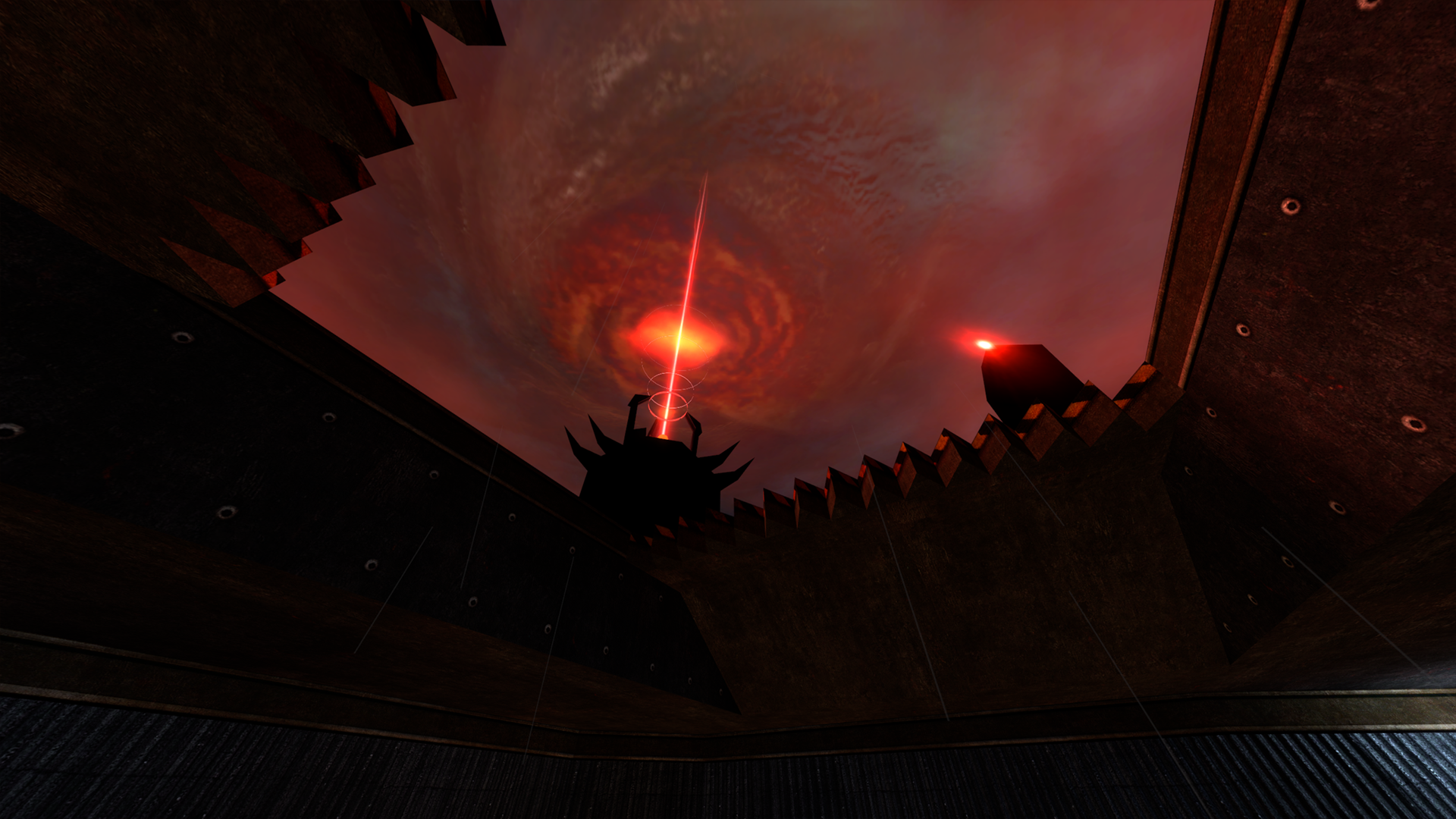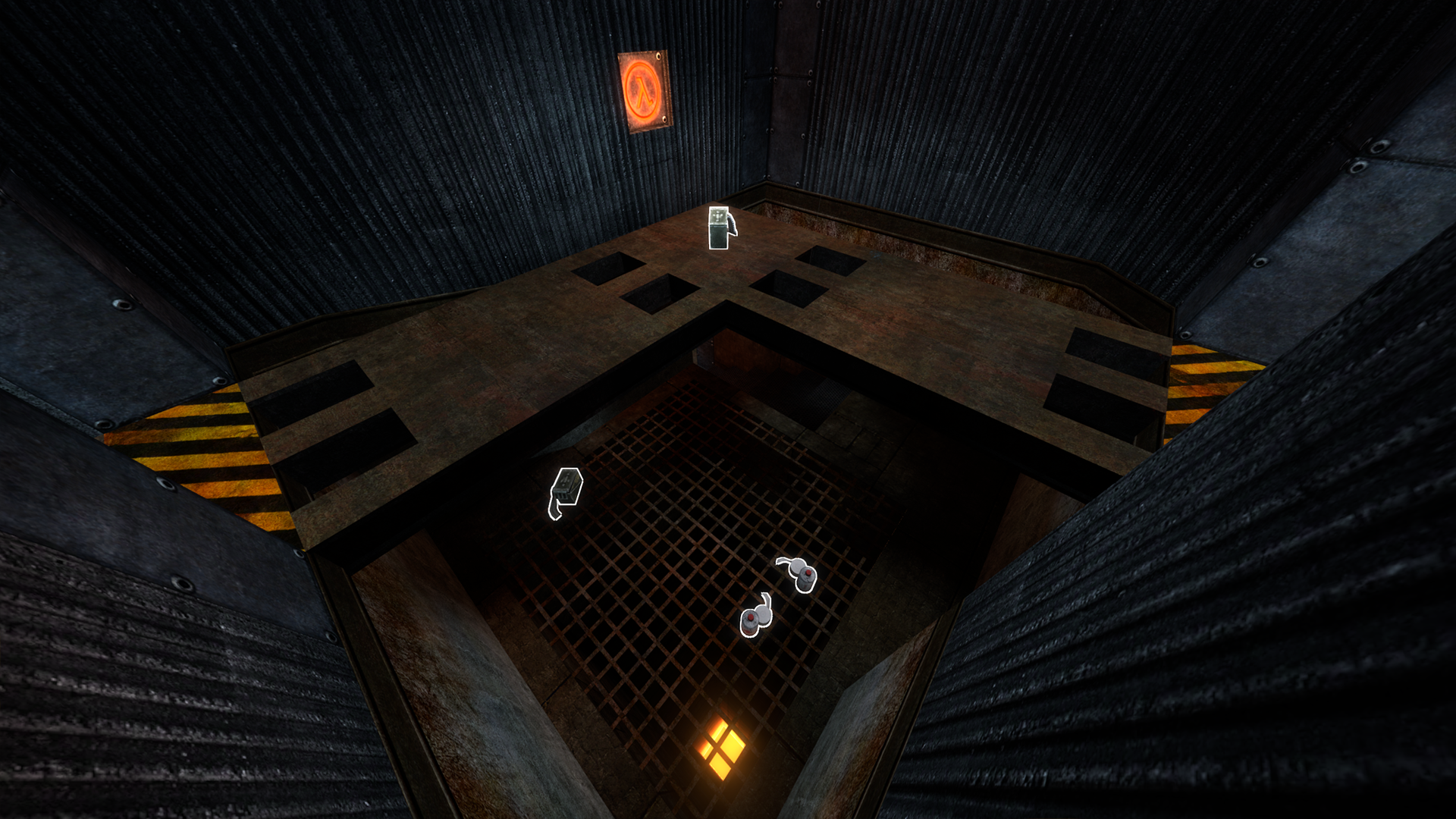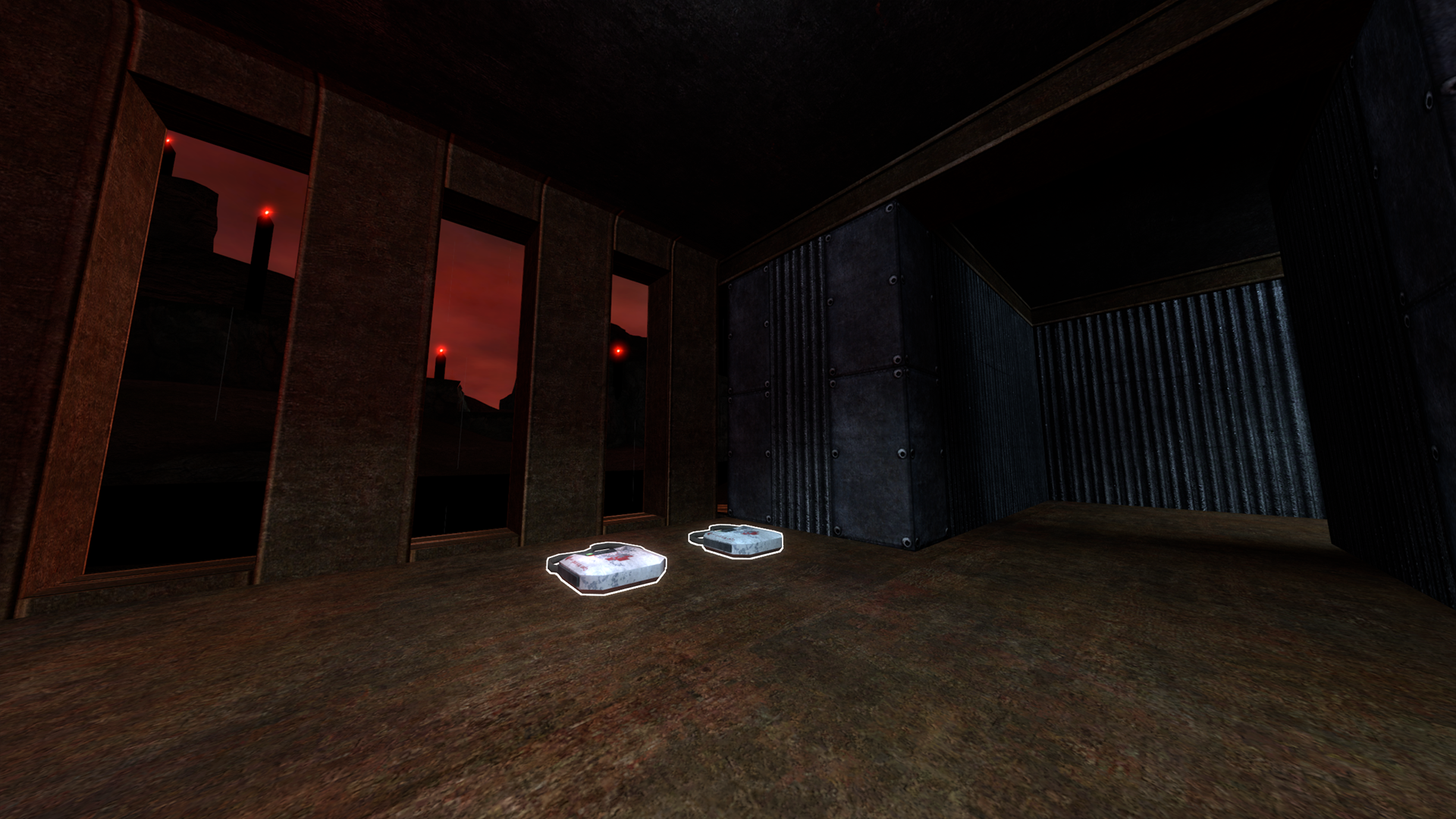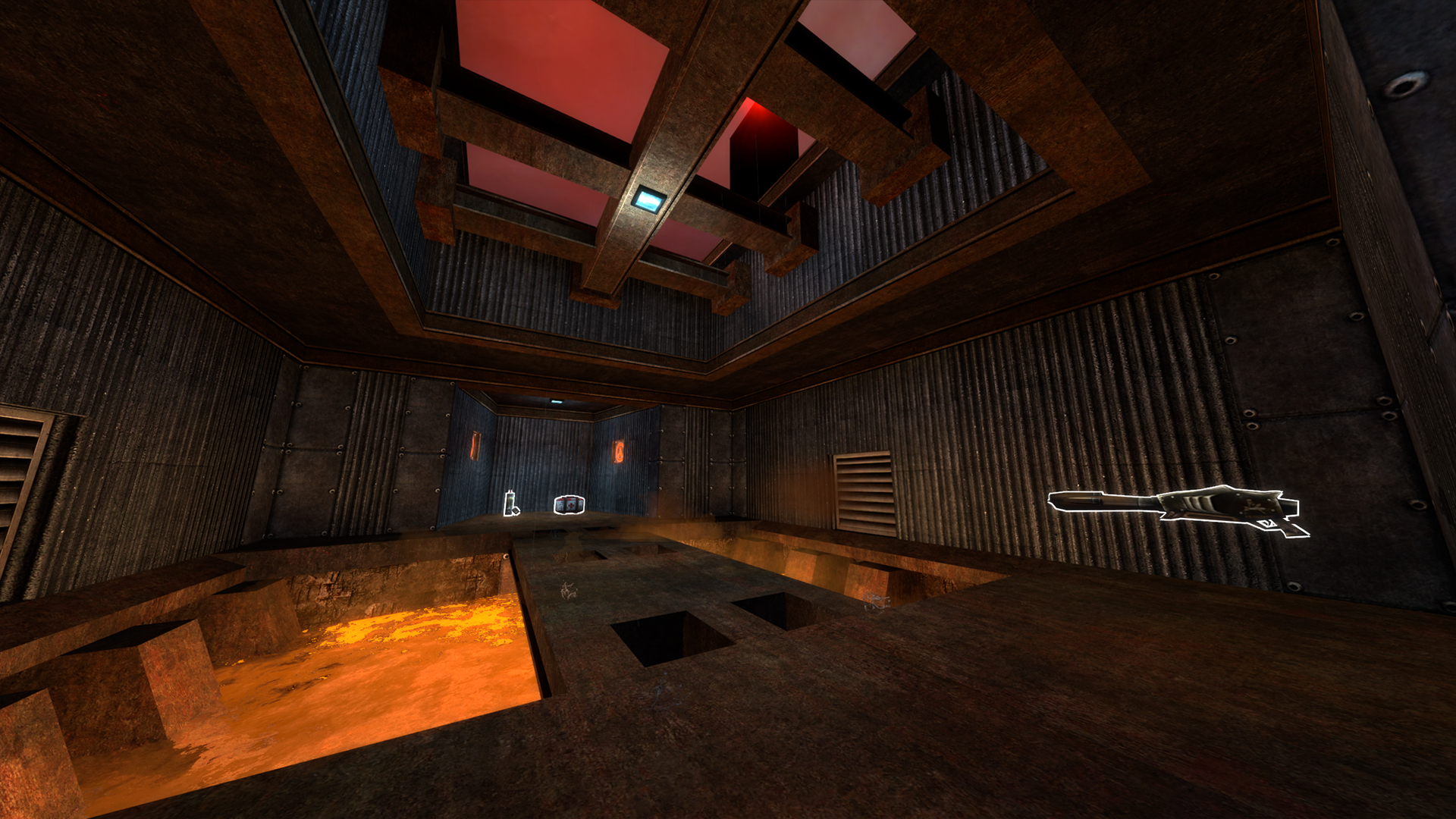 Remade by yours truly. I'm loving how this map remake has turned out, the skybox is full of ominous towers, along with the bad place itself being one.
DCDM5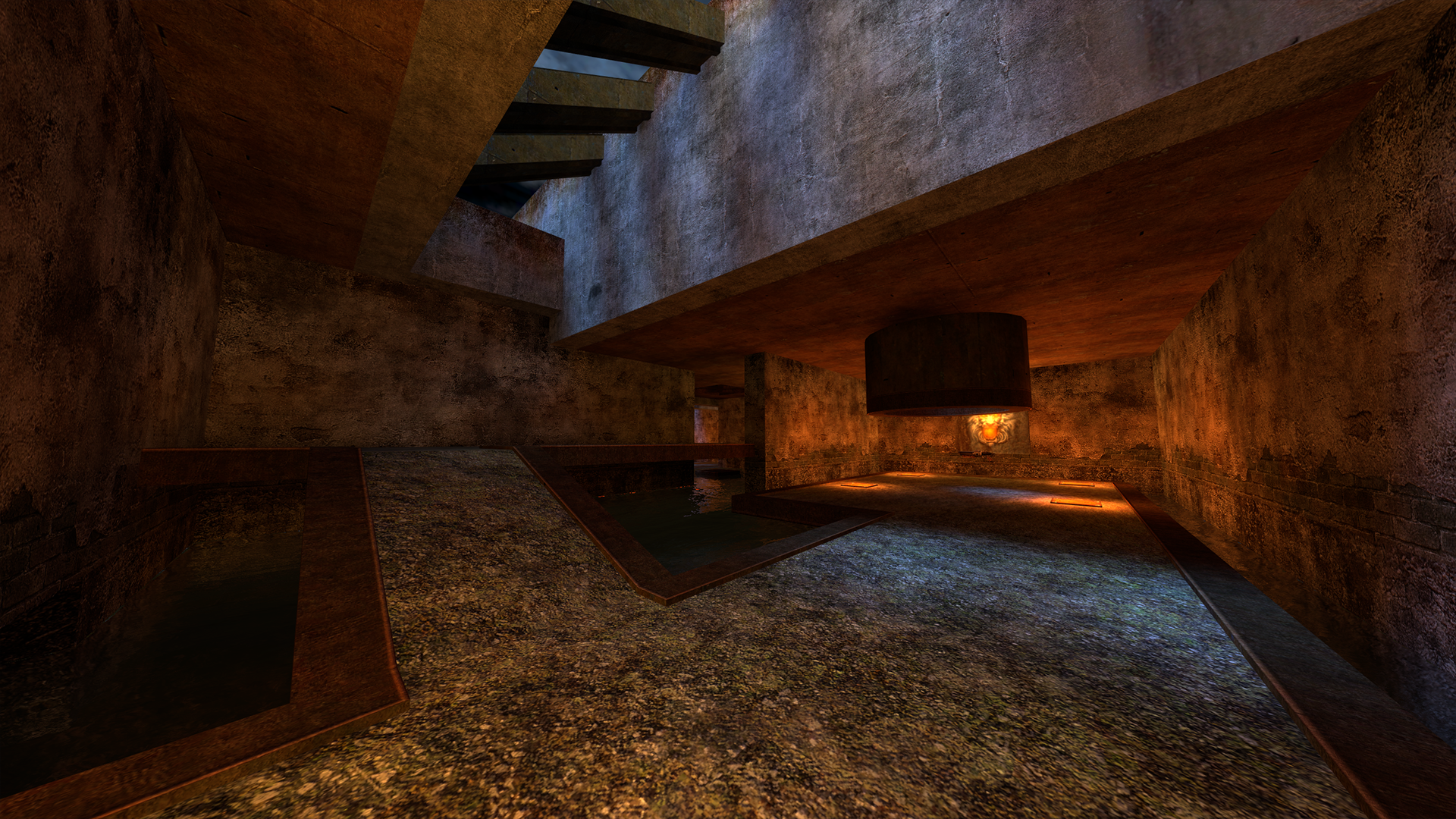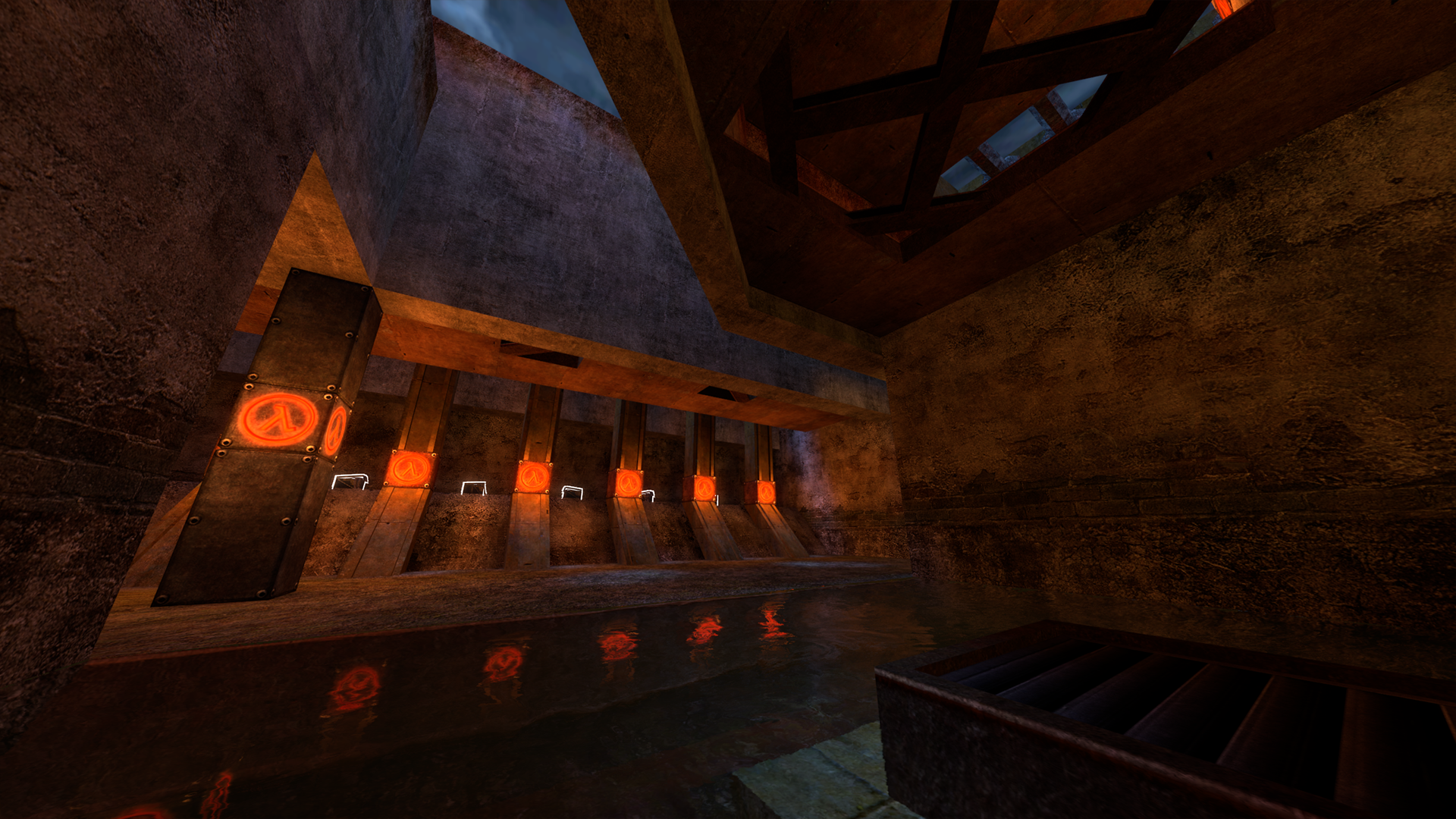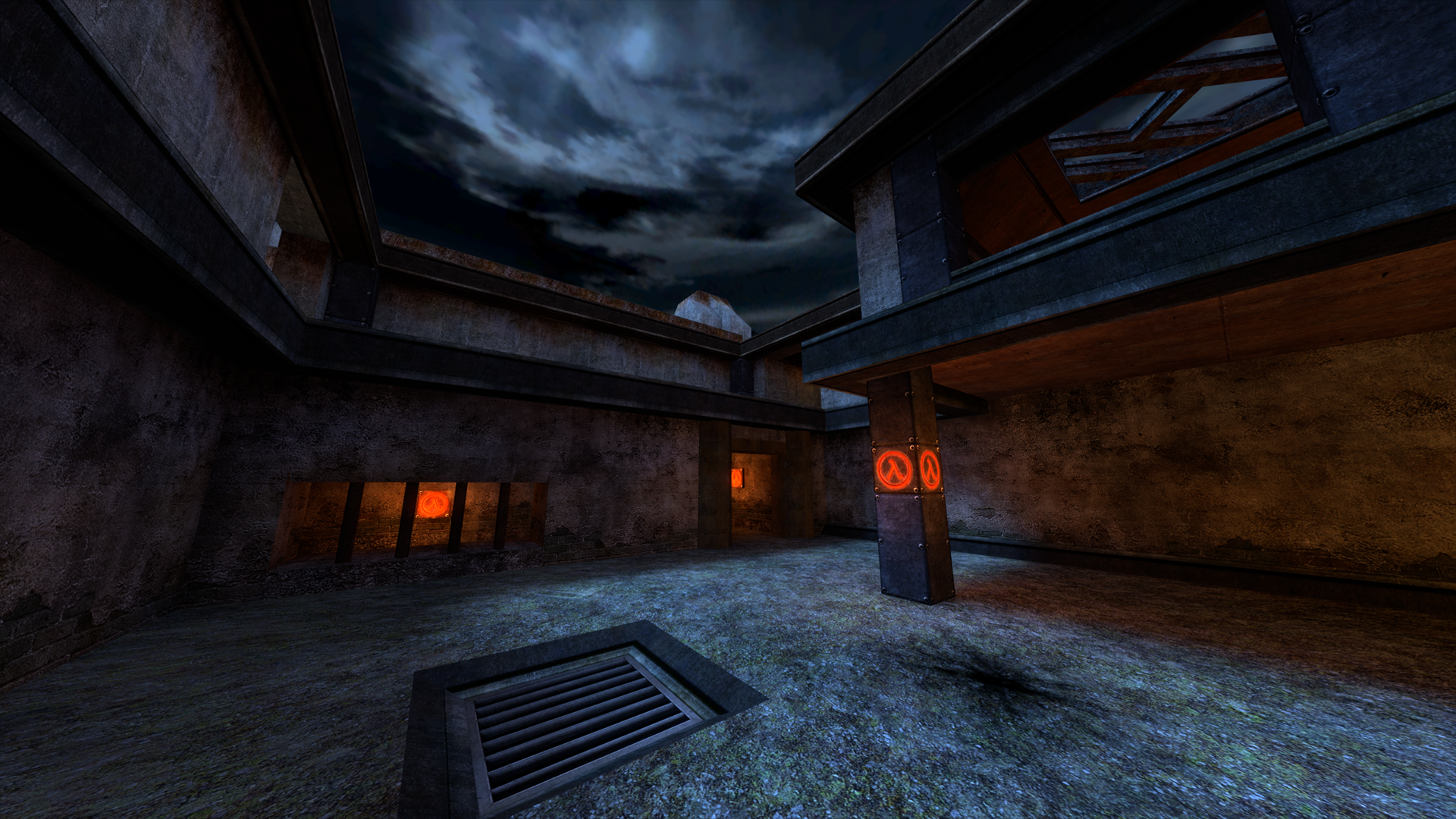 Also remade by me, I've given this map a contrasting environment now, with insides being warm and orange, and outsides being cool and blue. This really just came about from the process of remaking the map without the use of lights coming from nowhere, which DMC and Quake tended to use a lot of. The Sky still uses the DMC skybox texture since we've yet to remake it yet.

DCDM4 (Early Look)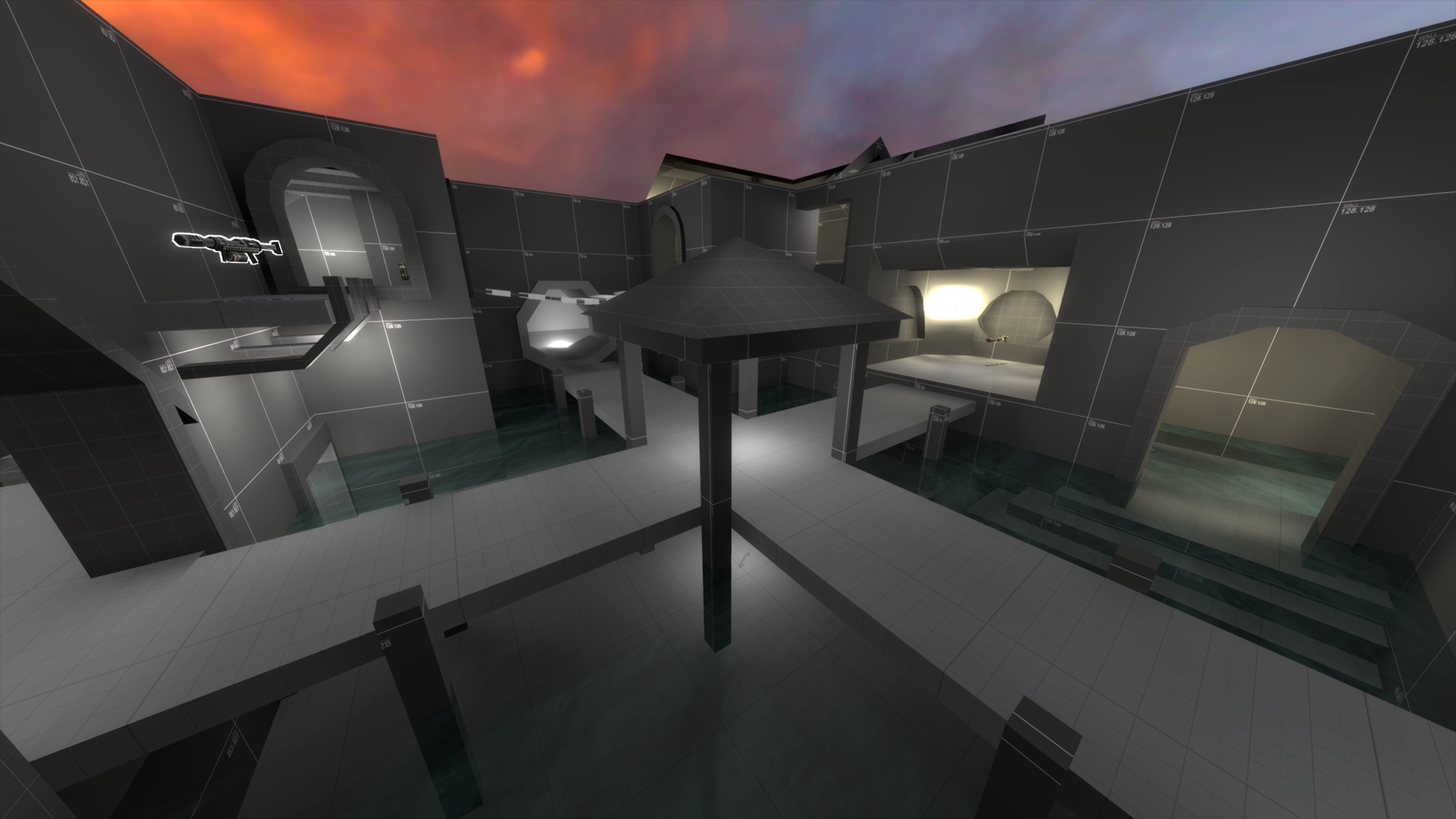 RAFA is currently remaking DCDM4, he's begun by blocking out the original as a base to improve on. The map is planned to have a jungle/swamp theme, so it will be a fully new environment type. Xeller will need to make some textures for that.
DM7 - Acrophobia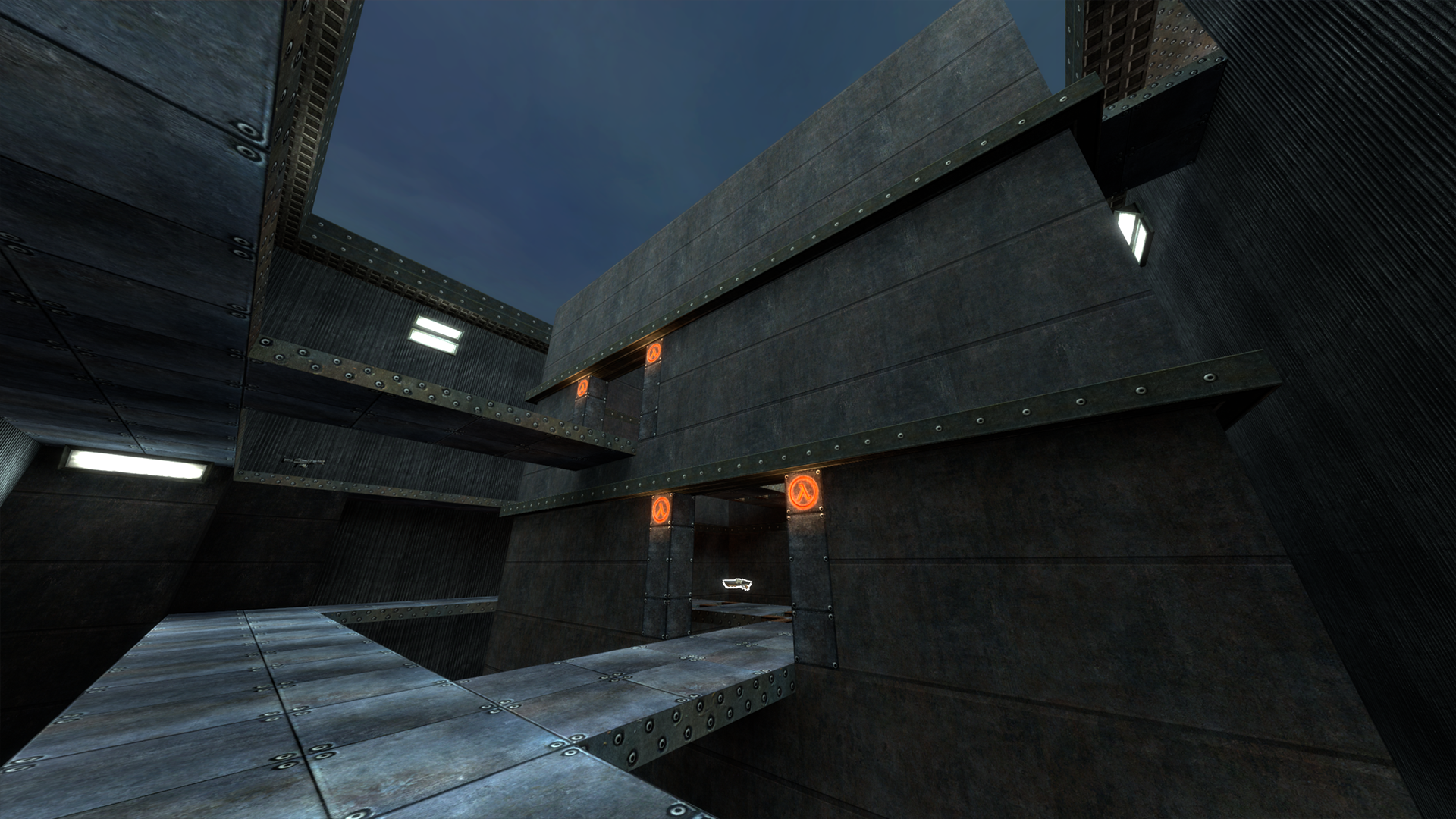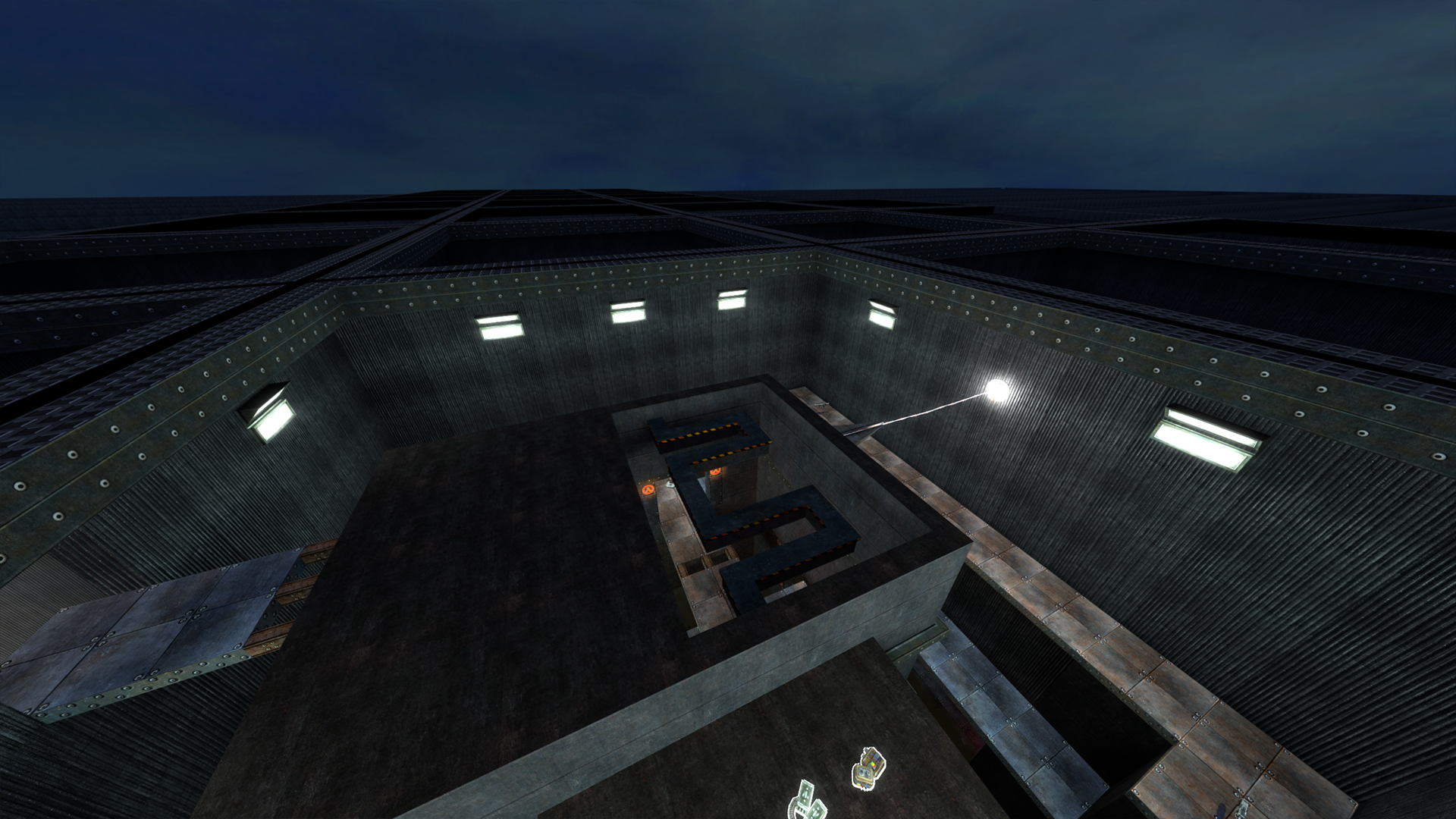 I seem to have a knack of remaking maps with a runic environment theme. Some of you Quake nuts may know that this is a map left unfinished from Quake, eventually released with Quake 64 as the Court of Death. This version of Acrophobia will mostly be the same as the original version, but will include a few additions seen in the Court of Death, such as the extruding beams on the tower and the higher water for example. Not all changes will be brought over, so it's sort of a mix between the two.
Effects:
Skeleton Gibs
We've recently added a skeleton playermodel, we've made it so the body falls apart on death. It still needs some work but we'd love for you to see it. Check it out!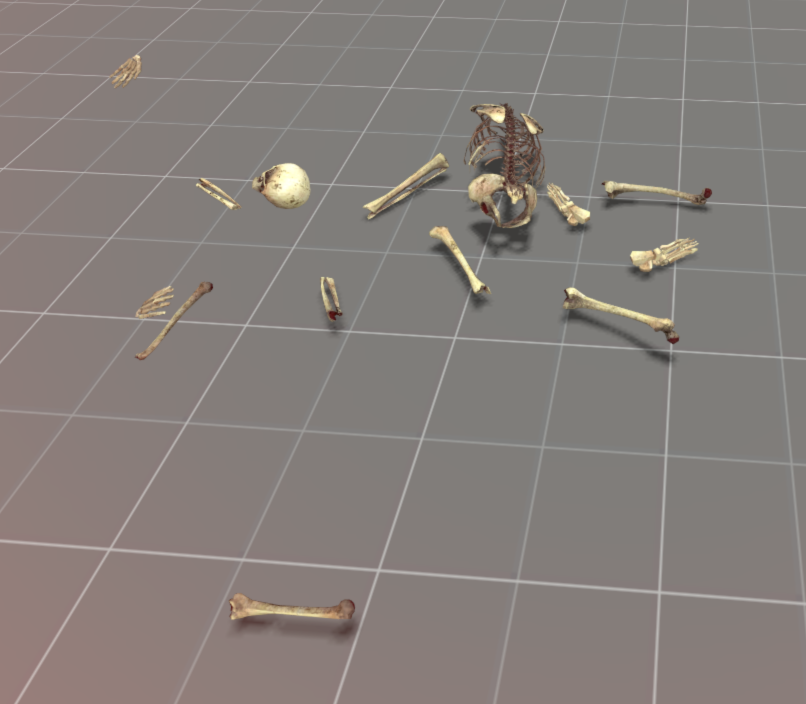 Quad Trails
When you pick a Quad Damage powerup, your projectiles will have special effects to show that they are powered up. We also have Quad muzzle flashes, however these are not implemented yet.
Customization:
Game Settings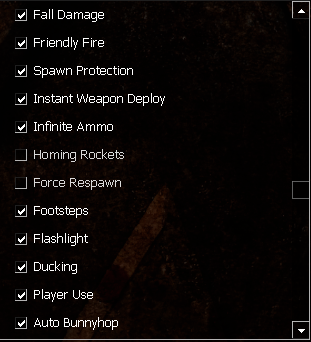 We've added a bunch of customizable options to the Game Settings that should allow people to set up DMC:R matches the way they want them to be played. We hope to add more options in the future.

Map Entities
Mappers will have a ton of customizable entities and I/O that can allow them to do a ton of cool and wacky things in their map should they desire it. We've created multiple entities to help with the customization process, such as logic_loadout, allowing players to set the weapon loadout teams can get upon spawning. Here are some of the custom icons I've created for said new entities.




We're absolutely all for customizability when it comes to adding new content, settings, and entities. Expect to see more available customization shown off down the line and on release.
---
Thanks for stopping by to take a look at the new Dev Update. We've got various links you can check out to become apart of the community and keep up with future updates:

Twitter
Discord server
Steam Group
Or Just follow us right here on ModDB!

Once again, were looking for Source Programmers, Shader programmers, Modelers, Character Modelers, and Mappers. Along with VAs for Odessa Cubbage, Dr. Mossman, Dr. Breen, and Eli Vance. DM @MTD#1337 on discord if you think you'd be a good fit to help out with DMC:R.

Thanks again! See you next time!