Day 4 has come around and is going quick. JLea (the mods creator) day 4 has gone by and here is his progress on the code side of the mod.
DAY 4 - 11/02/2011
* Added plasma gun, moderate rate of fire, slow projectiles, high radius damage
* Added rocket, low rate of fire, fast speed, radius damage, sends targets flying around
* Added 1/4lifes lense flare to the mod, acting as a visor of sorts
* Added impact FX on shields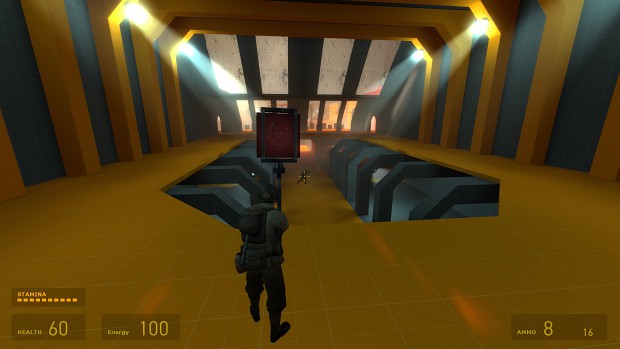 The community has been hard at work as well, with some new models and a couple of weapons coming along nicely.