We see here the two new helicopters the IDF will receive in the next release, the UH-1 Iroquois and the CH-53 Sea Stallion. The UH-1 is a small, agile and light utility helicopter while the CH-53 is a massive and powerful machine. I rendered them both side by side so we could see the difference, David and Goliath.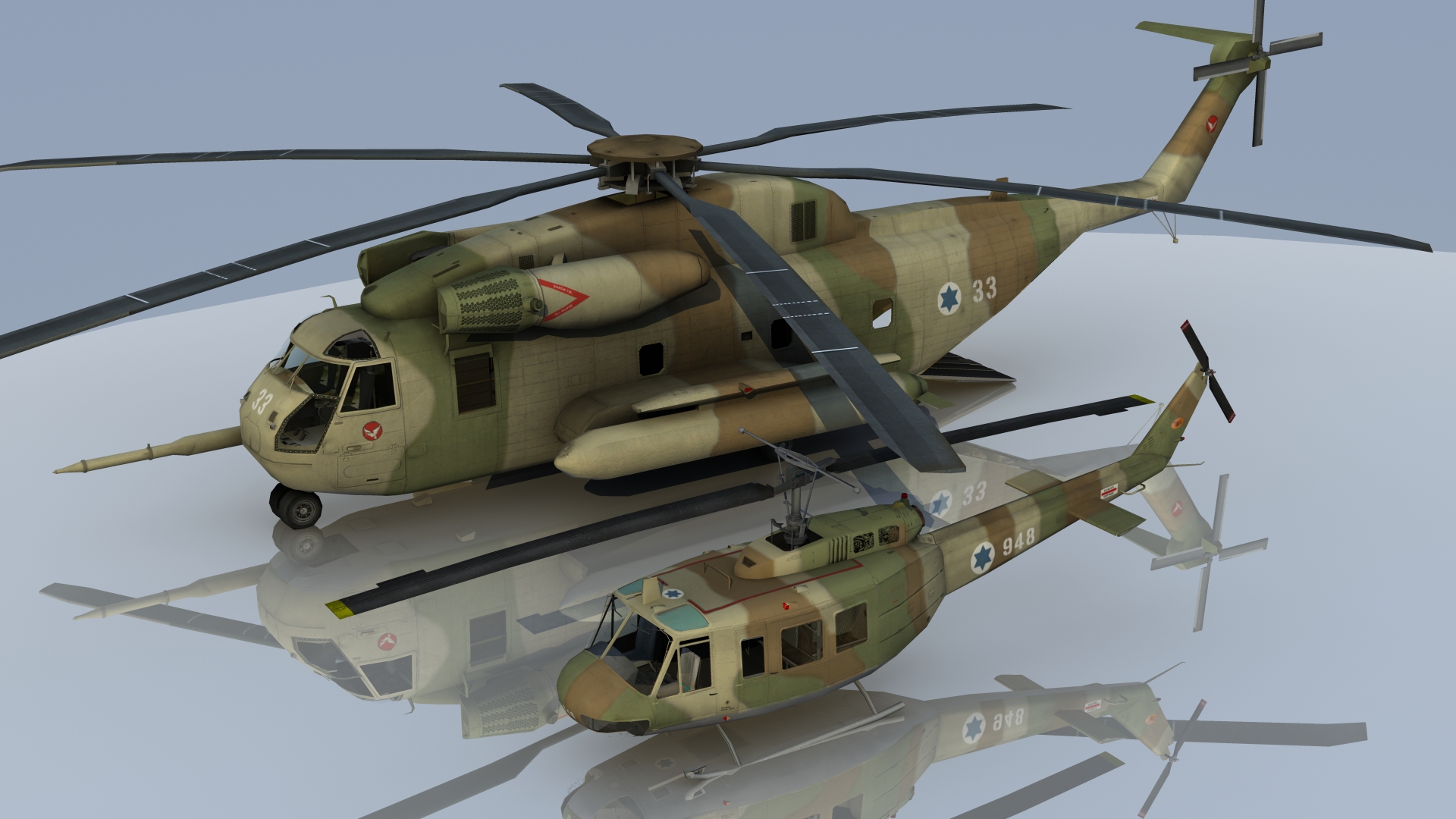 The CH-53 was bigger and stronger than the IAF's other helicopters, and represented a leap forward in capability to undertake rescue operations, transport missions and tactical troop landings. The CH-53s recived the Hebrew name, Yas'ur (Petrel) and saw extensive service during the War of Attrition, the Yom Kippur War and all Israeli conflicts to this day.
We thank Clivewil from the AIX mod for sharing the CH-53 with us.