Hello everyone, it's been an exciting week for Darkness. Ever since I posted the initial News thread here at Moddb, the team behind Darkness has grown.
Before it was just me. I can barely model so I used a paper look to everything. I can't write music so I stuck to public domain songs from the 1920s and before. However, as a result of making Darkness open to the public, this is changing. First off, music.
After posting the News article last week Matt, who's working on the Source mod Outbreak : Condemned promptly Pmed me asking if he could work on the music for Darkness. I like Matt's work so I was happy to have in on board. Unfortunately one week isn't enough time to finish a song (unless you're Jonathan Coulton), so there's nothing to let you all listen to this week.
Next we have the modeling. The other day DemonProwler posted in the ModDB forum offering services in virtually everything (programming, level design, shader work, modeling, etc). After sending him the link to Darkness he decided to join the team as well. Demon Prowler has probably one of the most skilled texture works I've ever seen for modeling.
He models with very low polygon counts. Most of his stuff is under 300 polygons. He makes up for this by doing fantastic texture work that's so good the model appears to be a much higher polygon count. Here's a render (done in Cinema 4D) of several models he's done for the game so far: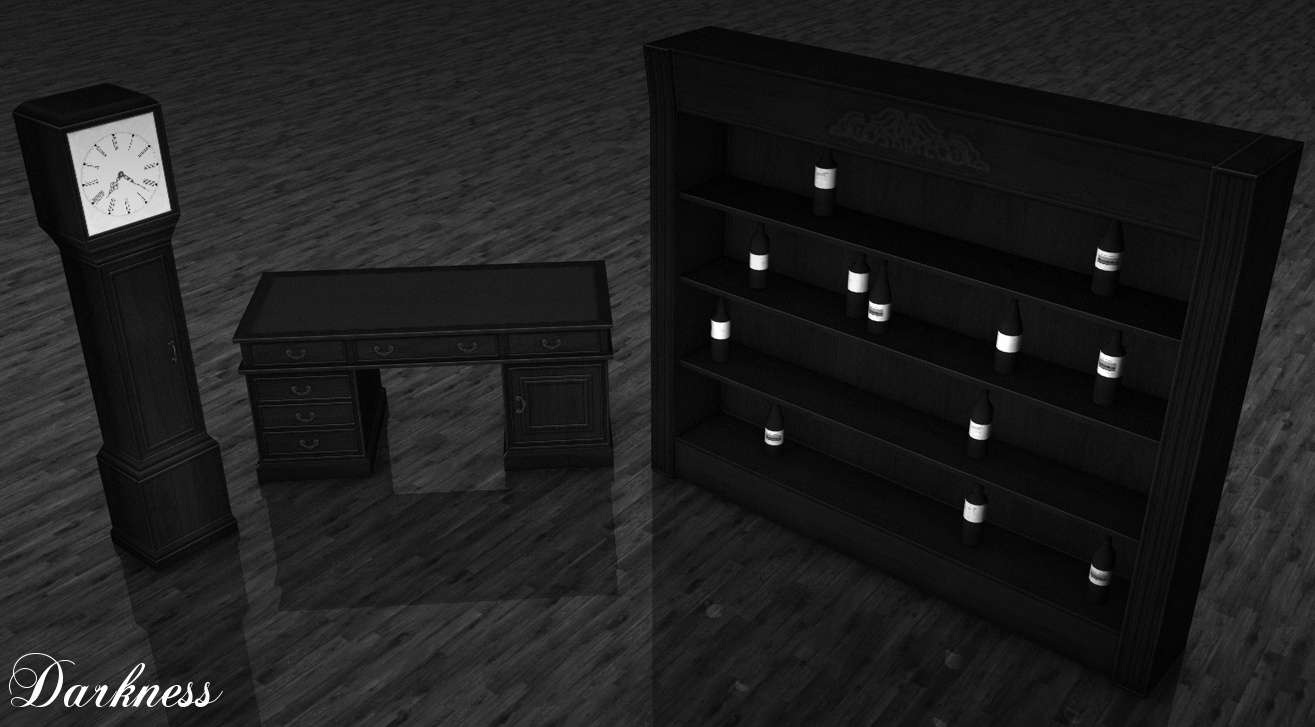 After seeing this I began to wonder how the game would like if it was fully 3D, and not stuck to left and right. So at the moment I'm currently working on transitioning the current content over to an entire 3D level that you walk around in (in a first person perspective). This servers a few nice benefits:
1) I can fit more stuff in a single room. So instead of having hugely long hallways filled with paintings, I can make a more realistic settings filled with a ton of notes and such hidden throughout, and in a lot less time as well.
2) I'm having trouble finding a character modeler. Doing an FPS hand and arm is much easier, and it's something DemonProwler can do as well.
3) It's more interactive overall. This is always a plus.
I'm not saying that the game will definitely switch over to a full 3D view, but it might.And that's all for the update this week everyone. Hopefully there will be more to show and tell next week!
-William