We haven't posted any news since Winter I guess. For that we apologize. To tell the truth, I've been preparing the news several times now. But always canceled them before publishing. In recent months we've been holding back any information regarding DP, but there were reasons.
One of the biggest hits was that Lucasarts was gone and the JK source code released. Our team – without any doubt – was also interested in studying the JO/JA original files, but after some research we decided not to integrate any new elements to the mod except those we'd already added. Besides studying source files would take a lot of time, resources and efforts, while we have a lot of other things to do.
However it would be so great to complete the project the way we saw it and add all the things we would really like to include both into the plot and the gameplay.
Now to our plans and minor achievements. You might remember the latest addition – the new Imperial Female Officer. Olgo made a renovation, having changed the Imperial face and hair style. I guess this one would make an excellent model for Juno Eclipse eventually.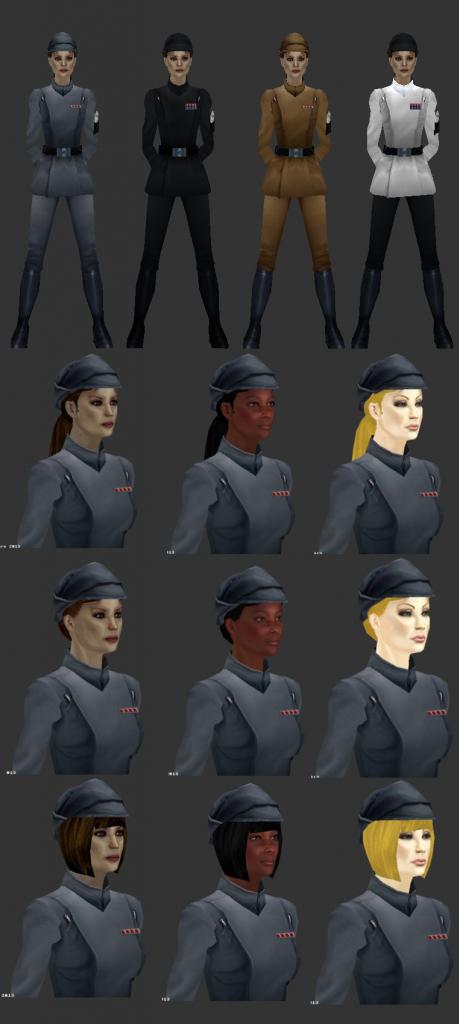 One of the greatest things that I really like among Olgo's works is the new look of Kyle Katarn. She did a great work of making him look more like Jason Court. And to tell the truth it might be the way our hero should have looked from the start. He will still have some new clothes. But no Jedi apparel, for now. We might add them later.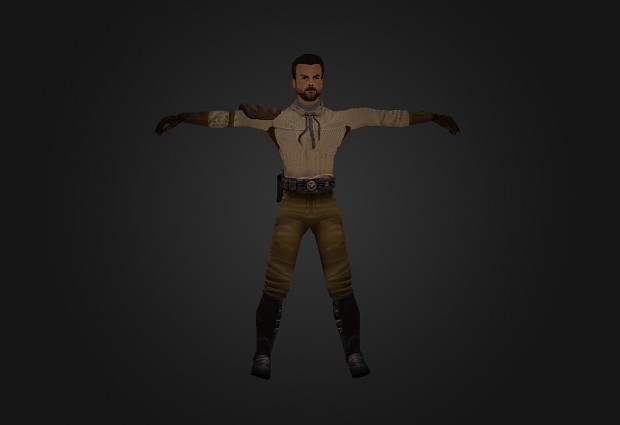 We had a surprise, but we don't want to give away too much too soon. For now I publish just a silhouette of a new character. This one has never been seen before in any of the SW media (well, almost), so he is mostly our own creation.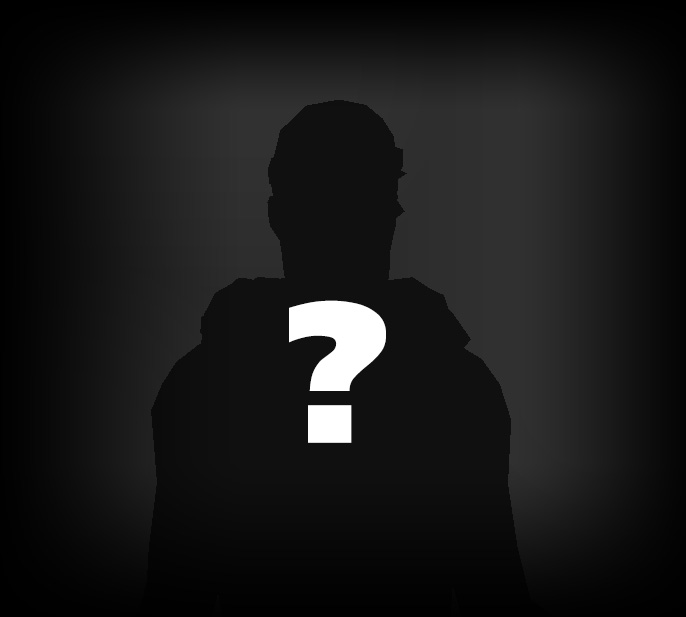 His species, origins or whereabouts will be revealed later. I must say, that he is NOT the main antagonist and is unrelated to the one in any ways.
You might have seen already the new model of Nikto. We are preparing this model for public release for all the fans of Star Wars to use it either in MP or in their own mods. Soon.
And thanks for staying with us.