The Dark Angels - one of the original chapters of Space Marines have finally arrived on the battlefields of Dawn of War : Soulstorm! After some 5 years of development this mod is the definitive way to play as one of the most secretive factions in the 40K Universe.
Featuring dozens of new units, you can lead the Dark Angels to victory by choosing from leading the unbeatable might of the Battle Company, the unstoppable speed of the Ravenwing or the unbeatable armour of the Deathwing Company. Each branch has completely different playstyles and also features the legendary heroes of the Dark Angels, such as Ezekial, Sammeal, Belial, Azrael and the Watchers in the Dark as well as the awesome battlefield presence of the Thunderhawk Gunship.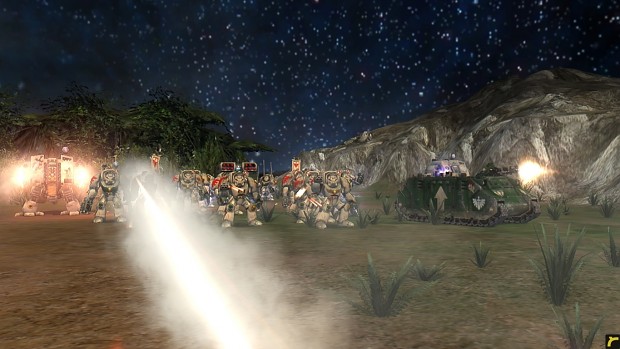 This mod has been developed by the most talented people in the Dow Modding community and features full voice acting and unique FX and models. It requires Version 1.2 of Soulstorm and is packaged with an easy to use installer and the latest version of the Objective Points mod, allowing for unique banner models in player-made races.
Never Forget, Never Forgive! The Fallen Must Repent!