The game is called CYPHER: Cyberpunk Text-Adventure and features a new kind of interface never seen before in interactive fiction along with beautiful aesthetics and immersive atmospheric soundtrack that will make sure you enjoy the game story as you hadn't thought possible with your PC or MAC.


You play as Dogeron Kenan, a low life criminal living in NeoSushi City (Japan) whose job is to smuggle passcodes through international borders inside the synapse modification installed in your brain. Things go wrong when a team of vicious assassins addicted to body modifications show in the middle of one of your deals and try to steal the data being uploaded into your synapse but end up killing the high profile Yakuza client that hired you instead. The chase for the passcode you carry has began. Will you be able to make it through the night and find out who's behind the hired assassins and what the passcode unlocks?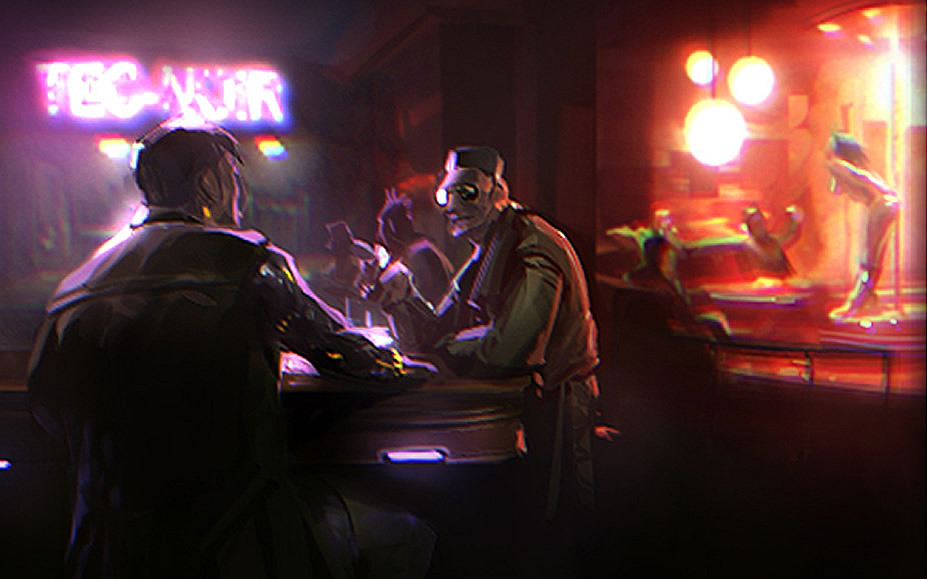 Explore NeoSushi City, ride hoover cars and subways, have a drink at TecNoir; a Yakuza nightclub where underworld criminals watch Maikos perform sensual traditional dances, interact with unique characters including Mr.Jinx, the world's first Artificial Intelligence elevator from the Capsule Hotel Corporation or walk the streets of Harajuku Market where four breasted girls will make your dreams come true over the Pleasure Booths sector.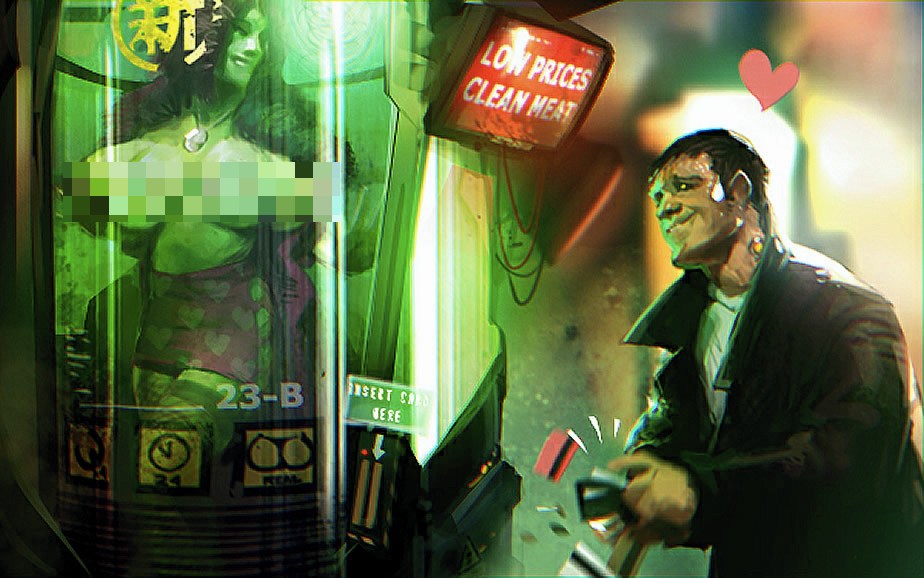 A dystopian future inspired in the popcorn movies of the 80's we all love and treasure (Blade Runner, Terminator, Heavy Metal).
"A beautiful young woman wearing red cowboy boots following you in a Yakuza nightclub. A pack of Retrievers hired to chop your head off and "Mr.Smith", a mysterious man who claims to be a friend in a world where everyone is after the passcode stored in your synapse. Will you live long enough to see what unlocks?"