Download the demo here: Tacopizzacats.com (Windows, Mac, Linux)
Gameplay Trailer:
Cynical 7 is a Narrative Action RPG that tells the story of Tris, a cynical and anti-social failing game developer who has no direction in his life. It all starts when Tris decides to make the very bad decision to attend a party full of people he doesn't know at the request of a friend... This game is all about the comical misadventures that befall him and on a more serious note it also showcases the anxiety and depression I went through during my time as a game dev and confronting your inner demons. If you've ever felt even for a day like you had no place in the world this is the game you should be playing.
Fights over pizza, social awkwardness, and even party crashing await you in Cynical 7!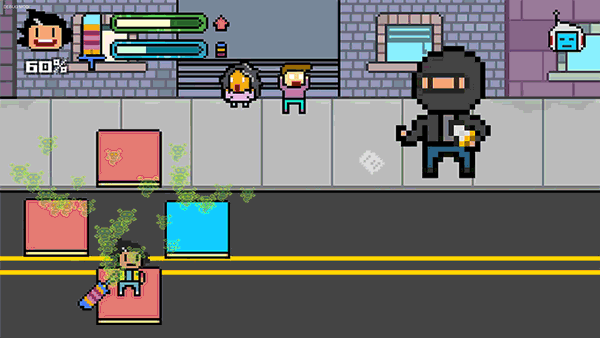 Feel free to follow Cynical 7 on Social Media!
Twitter: Twitter.com
Facebook: Facebook.com
Tumblr: Cynical7game.tumblr.com