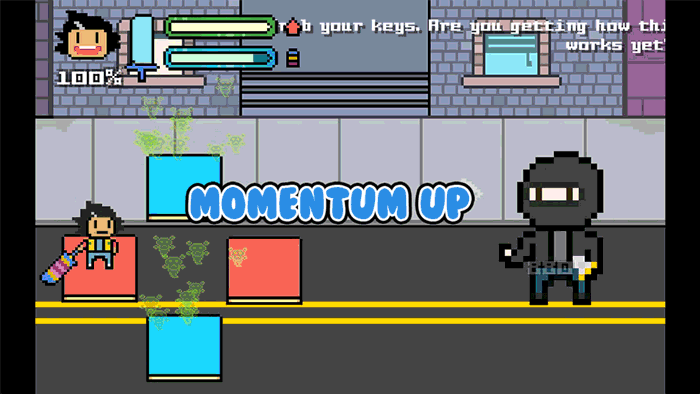 Edit- MADE FRONT PAGE! YAY! Have an extra gif!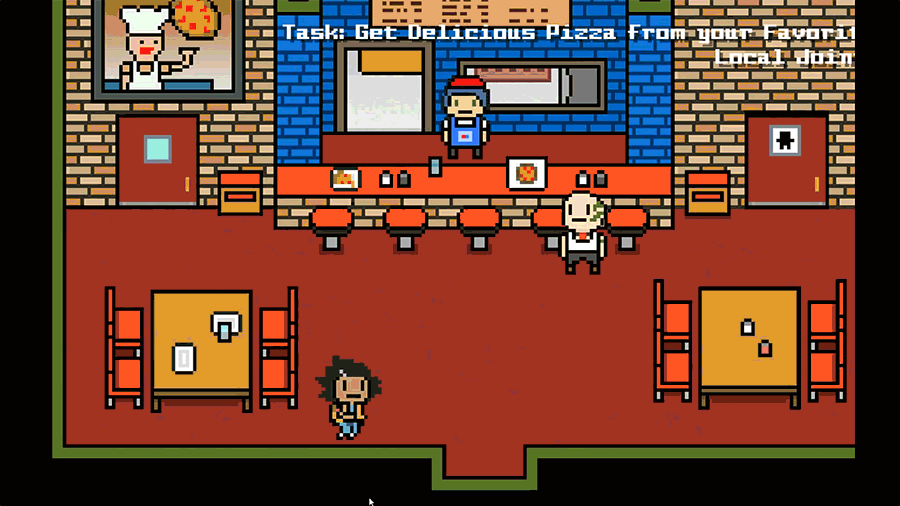 Okay Folks, listen up! This is my game Cynical 7! Why should you care? You know how you've always wanted to play a game about a day in the life of a nerd on the verge of a mid life crisis trying to find some meaning in the world? Well you didn't- but I'm about to change that! Cynical 7 allows you to:
Flirt excessively
Dream about being a total bad ass
Combat the mental anguish of impeding male pattern baldness
Try to pick up pizza without getting into a fight (spoiler there will be fights)
Face the fears of public anxiety at social gatherings
Have self deprecating monologues with your own brain at inconvenient junctions
Visit an overhyped international coffee chains
Ruin Friendships
Make new friendships in place of your ruined friendships
and then ruin THOSE friendships :D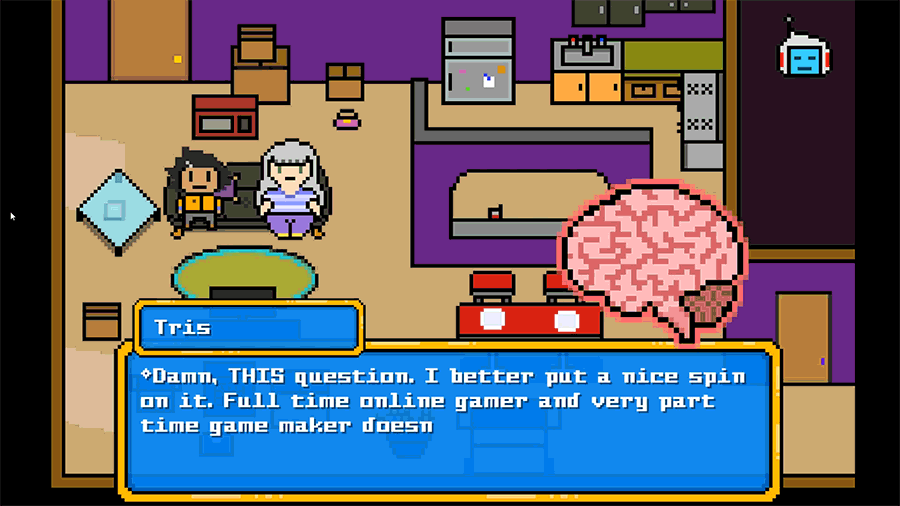 Cynical 7 is the story of Tris,
a cynical and anti-social failing game developer living in the town of Threeson who has no direction in his life, this game is all about his misadventures.
The game has a fun focus on its characters and their development, and tries to make the most out situations that most of us would find funny projected in a game, even if that's not the case in real life! For example, having a crush at your job and deciding if you want to take the leap and say something and humiliating yourself in the process.

I would say the game is a cross between Earthbound (not just in the art style but that it an RPG set in more modern times) and The World Ends with You and in order to have it lean to a larger audience I'm aiming for PG-13 rather than R. This might change depending on feedback since only the first chapter has been written so far!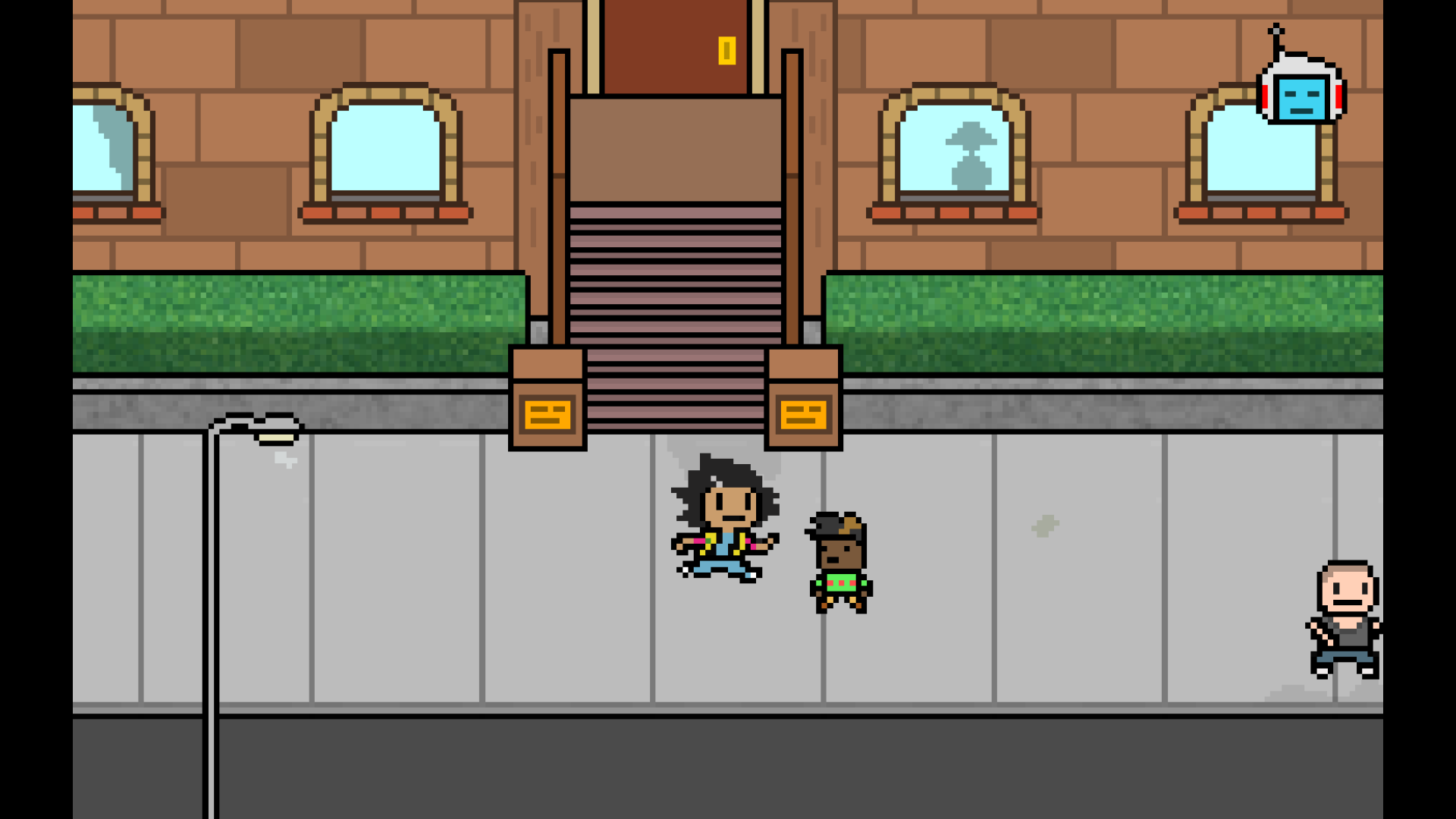 Gameplay

I would say the game will be 75% narrative 25% Boss Battles. That's right! No pointless grinding here! Only meaningful encounters, epic in nature! If you don't like to read, this one may not be for you, but if absurd manga/anime humor floats your boat, you'll wish I wrote more!
RPG's are often saturated with futuristic or fantasy style plots, so I really think it's kind of cool when you play retro style RPG based in a city with arcades, strip joints, and even its own international coffee chain. You'll spend a lot of the game exploring and there will be areas that exist for no purpose other than you to explore them! You'll talk with nerds, sarcastic upstarts, and even tango with some "made men" of Threeson's very own mob!

The battle system is real time, and focuses on fast paced attack and dodge mechanics to roughly emulate the flow of a real battle!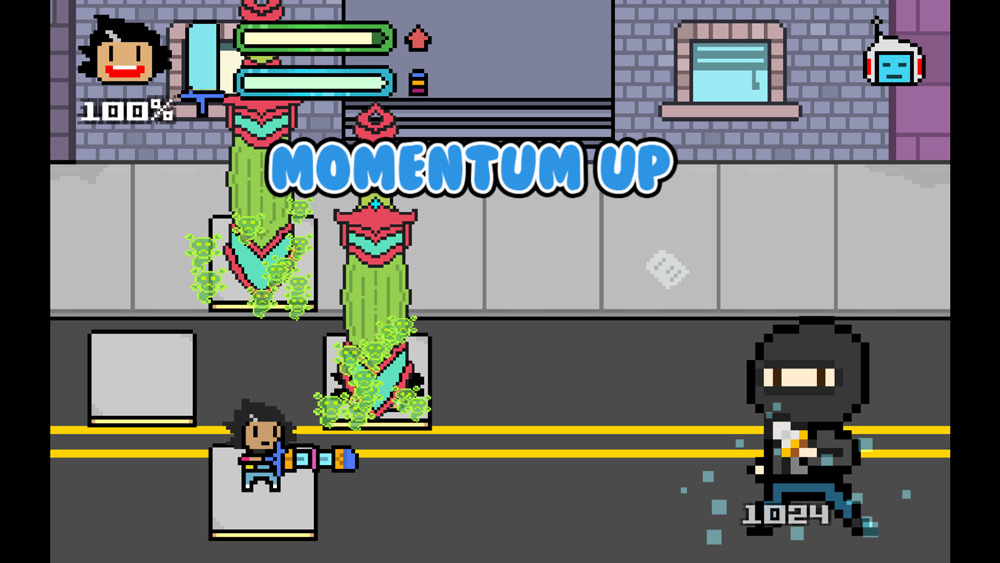 The UI

The UI will be based on a smart phone with its own personal assistant named Mochi based on that awesome Microsoft Word paperclip we love! Players will be able to look up your current quests, call people you meet, save your game to "cloud", and adjust settings like sounds and text speeds.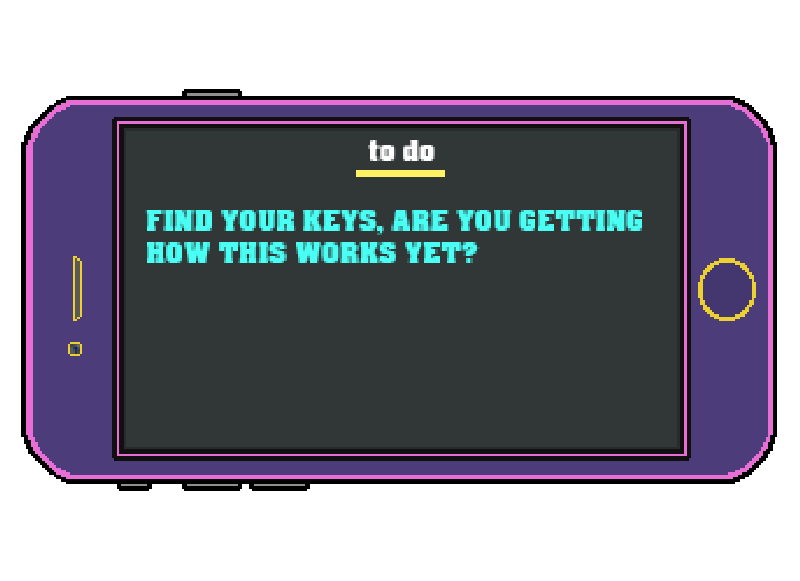 Meet some NPCs!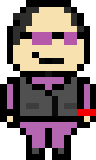 Hubert - That guy who totally does not fit the demographic of the event he's at. But a bald head and bad joints won't keep him down, Hubert's not going home alone tonight!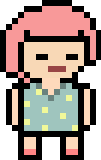 Pinky - Likes going to parties, hates interacting with the people that attend them. Who invited this girl anyway?!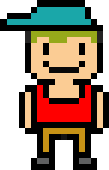 Corey - A suburban rapper on the rise, 3/7 of the families in his cul de sac say "It's not the worst thing they've heard."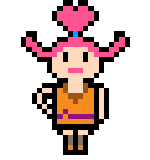 Bella - Always on the edge of revolutionary fashion, what Bella lacks in brains... is still to be determined where it supplements elsewhere.
Well thank you for your time, and that's it for this update! I hope many of you eagerly await the public release of the demo in less than a month's time! Until then, you can keep tabs on the progress at: