Hey everyone!
It's May, and we thought we'd release a huge update on what we've been doing at Covert Games. You'll be seeing things like HUD, UI, Weapon Models, and code changes below.
So let's start off with the weapon models,
I (David, Lead Developer for Cyber Online) have noticed that our weapon models weren't the greatest and I really wanted to improve them before I rigged them for animating. I also bought Substance Live to get a much more flexible texturing program (it's 1. awesome and 2. makes things look... awesome). I also set a poly goal of 10K polys for each weapon model.
Here's a comparison of the old model for the SCAR-H and the new.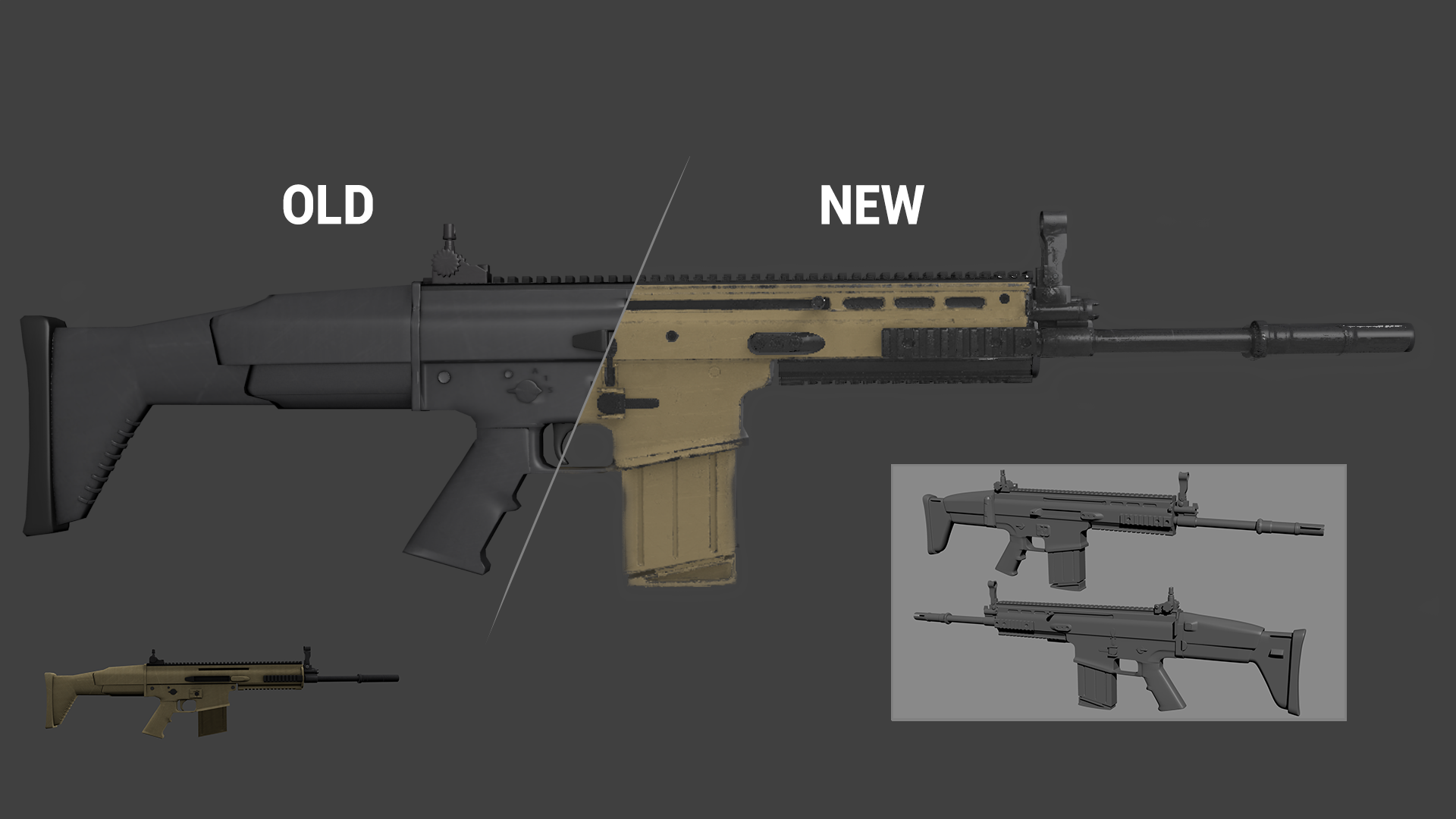 ---
The SCAR-H in that image was pretty compressed, but you can see how it looks in our newest Developer Update!
---
The new developer update also showed our first sniper rifle that's being added to the game, it's awaiting rigging and once the rigging is finished, it can be added to the game. The weapon blueprints are being made as well to allow for any weapon to be added quickly and easily (unless it's special and has some different stuff, like a normal M1911 VS. a Riot Shield; Riot Shield would be a pretty special weapon so it would be coded on the side as a different blueprint).
Here's an image of the first sniper rifle for Cyber Online, the Hecate II!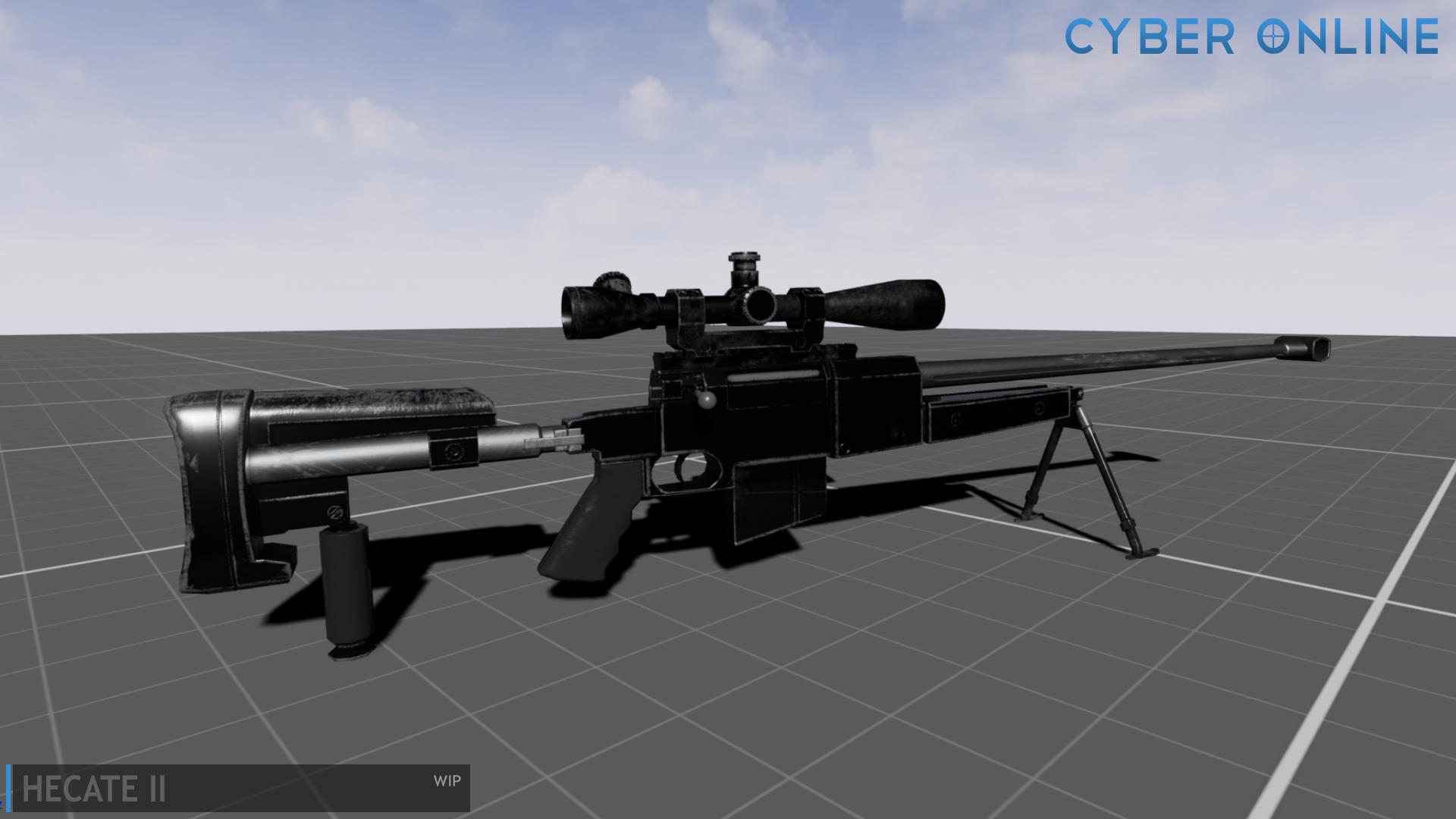 ---
You also saw that we changed up our HUD almost completely. We have things like health, player name, stamina, current weapon equipped, and much more that shows on there, it looks amazing and not as scrunched up as the older HUD.
Here's an image of what the final HUD will look like (please note that the background is not ours):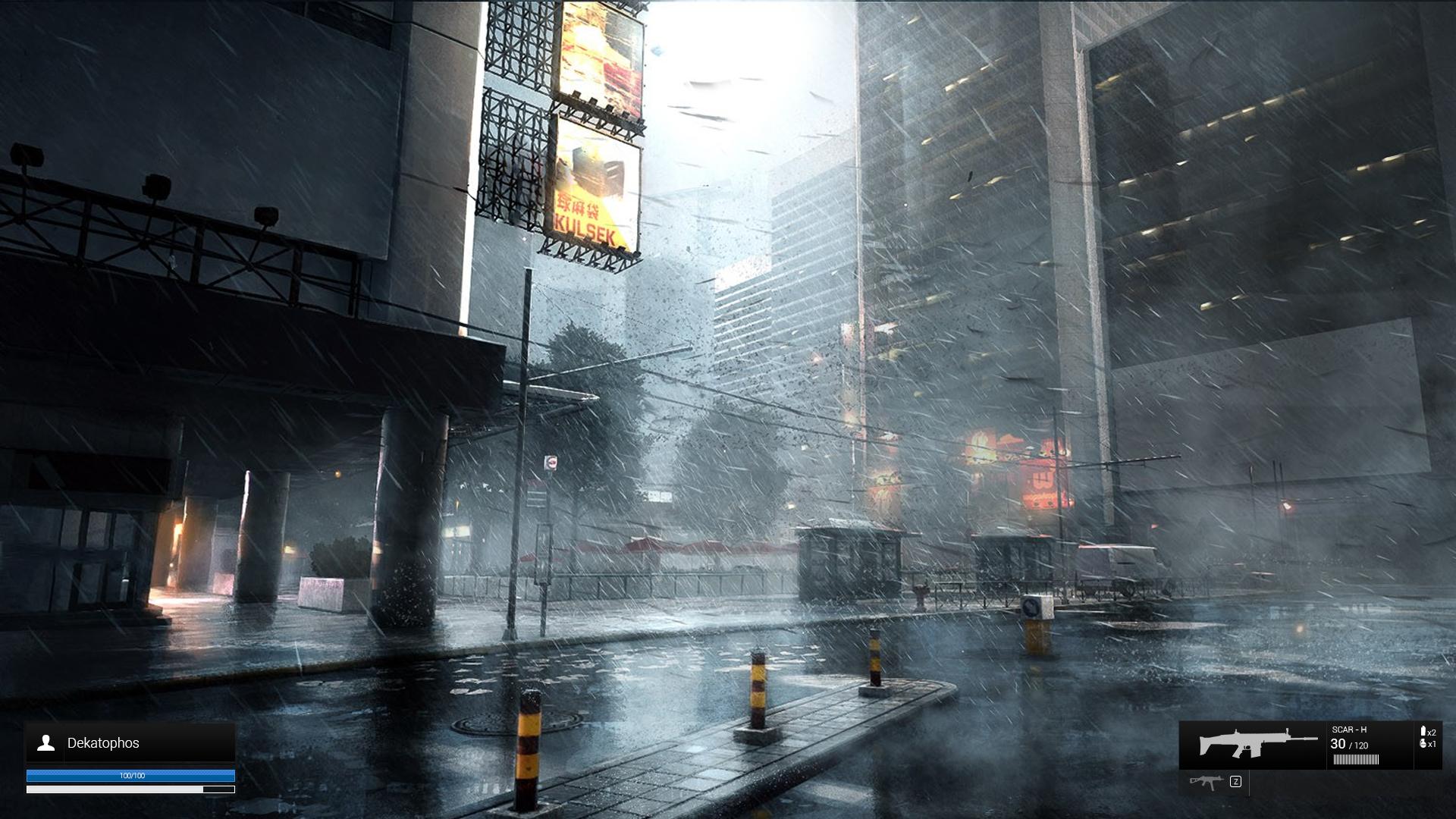 ---
We also had some other concepts for the HUD, but we went with that one; just for you guys, the IndieDB members, we'll show you those concepts exclusively!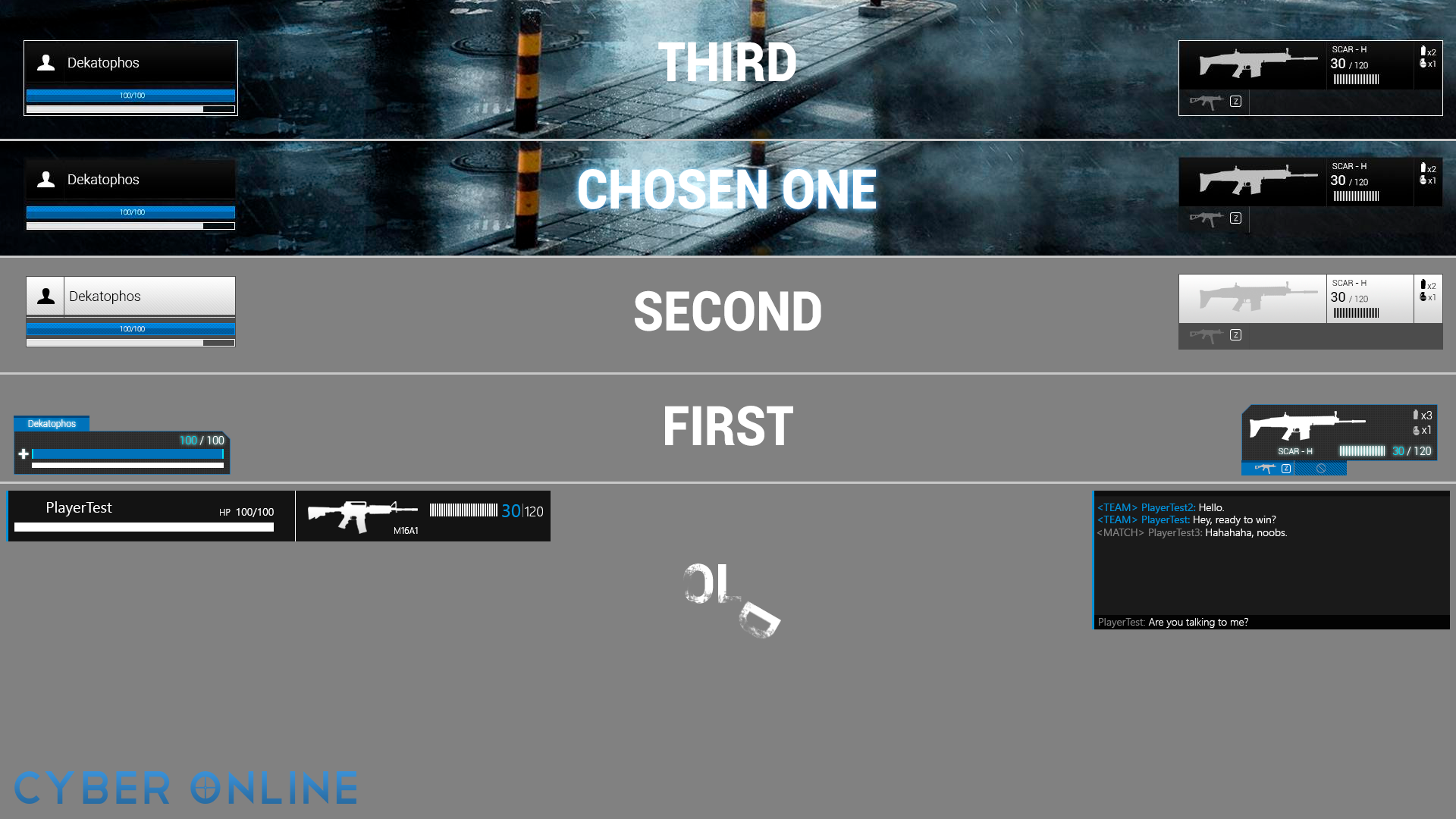 ---
All of the game that is code-wise (pretty much gameplay wise) had to restart due to our programmer leaving. It's pretty sad since he was great to work with and we spent 2 24 hour streams with him, but we will continue working on the game! He did leave the old code with us so if we ever need to use that, then we have it. But it has been 2 weeks since he left, so all of the stuff you see in that Dev. Update video has been done in 2 weeks and is WORK IN PROGRESS.
So that's pretty much it for today's IndieDB Developer Update, we hope you enjoyed reading and watching what we've been working on. We hope to make this a great game for us and you guys, the fans! Have a good one guys! :)
- David
Lead Developer