Hello
Today I have some bad news related to Project Zombie Strike 2014's V2.0 update.
A lot of effort and research has been made over Refractor 2 Engine along with Extension Pack Core
I came to the conclusion that most of the features we make become broken after time
Let's start with the usual:
Night Vision: Not happening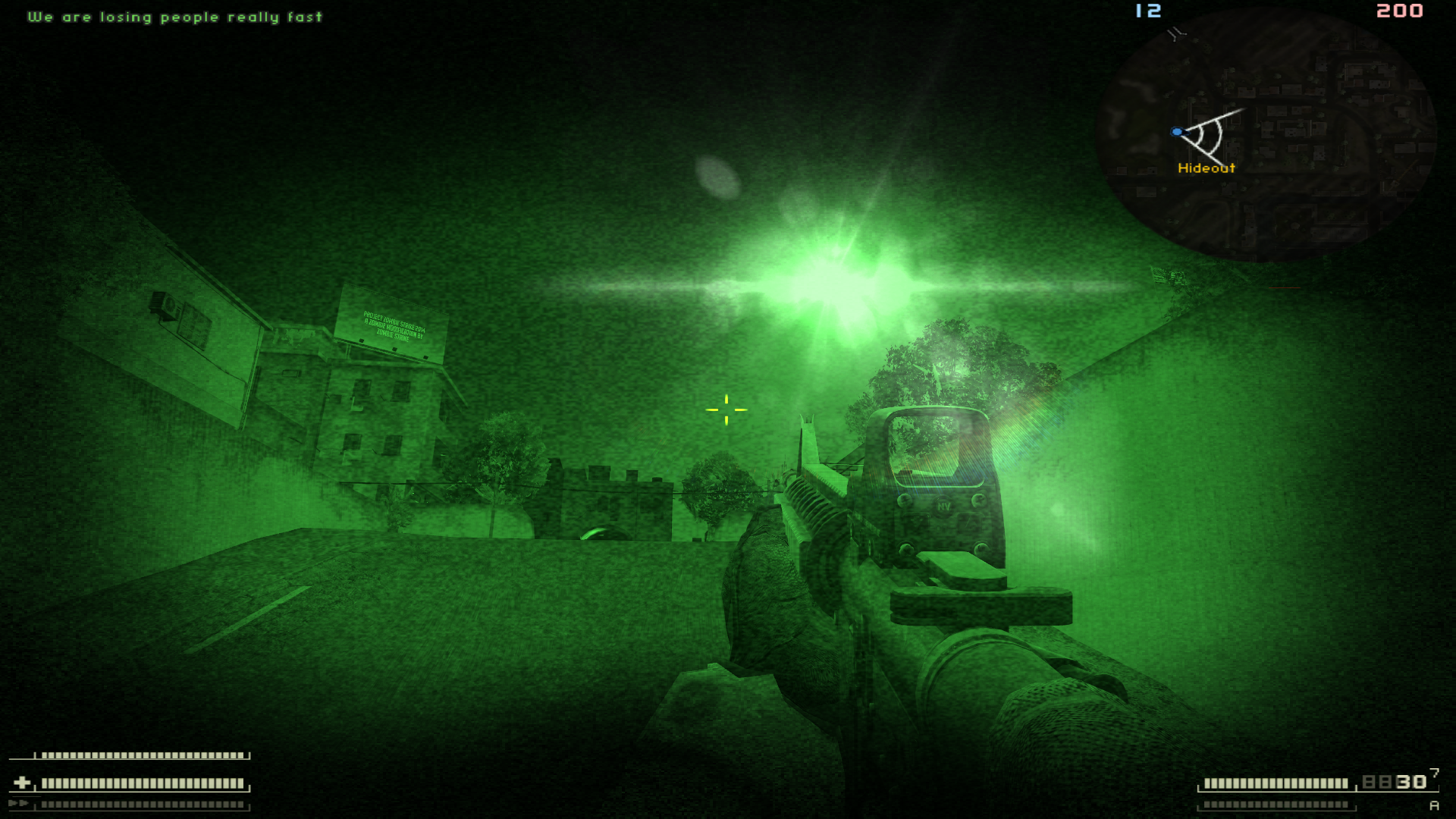 You might remember this screenshot revealed back in Novemeber 2017. Night Vision was an ambitious goal for Zombie Strike Group that was planned to come for V2.0 "Anniversary" Update for the mod. Sadly, soon after the team got disbanded and after my team took over the job to continue the task of evolving and finishing up the loose ties, I found myself in a very bad situation. Night Vision is a gadget featured in Special Forces version of Battlefield 2. To this day I was researching a way how to port over this gadget into this project for a long time, yet it always failed. Today is the day I take the decision to remove this feature from upcoming V2.0 version of Project Zombie Strike 2014. Why?
Lighting Redesign - If taking everything mentioned and from my knowings, I have to remake all the previous maps lighting for the gadget to be compatible and work properly. To this day I experimented with different maps, each one showing me different and somewhat similar results. First one the map being totally black and rendering the game unplayable. The other one is weird shadow and texture issues on all maps (including the ones from Fade to Black). I can't seem to find the problem, and this research period was between November 2017 until January 2018.
AI Problems - More over adding heat to fire, Bots will simply stop working when the gadget is introduced to the game. This touches the both factions that are pitched together in a fight. Sometimes bots will work, but the gameplay will be very broken and static. Or the game will simply stop working at all at times. This issue even touches the base mod, and that is quite unpleasant
Porting Issues - Special Forces Expansion Pack is known to be very punishing when trying to port content over from it to the base game. That is especially applied to features such as Night Vision, Gas Masks and even maps, requiring intervention upon game files. Noobkiller2's port was broken and offered just a template to continue the work. My port has the same story, but a much more successful implementation on maps.
With the following issues not being able to be fixed by any of my team members, I sadly have to remove this feature from the upcoming versions. I'm sorry that people get dissapointed, but its not possible today to use this gadget in Fade to Black Expansion Pack
Alpha Squad: More Improvements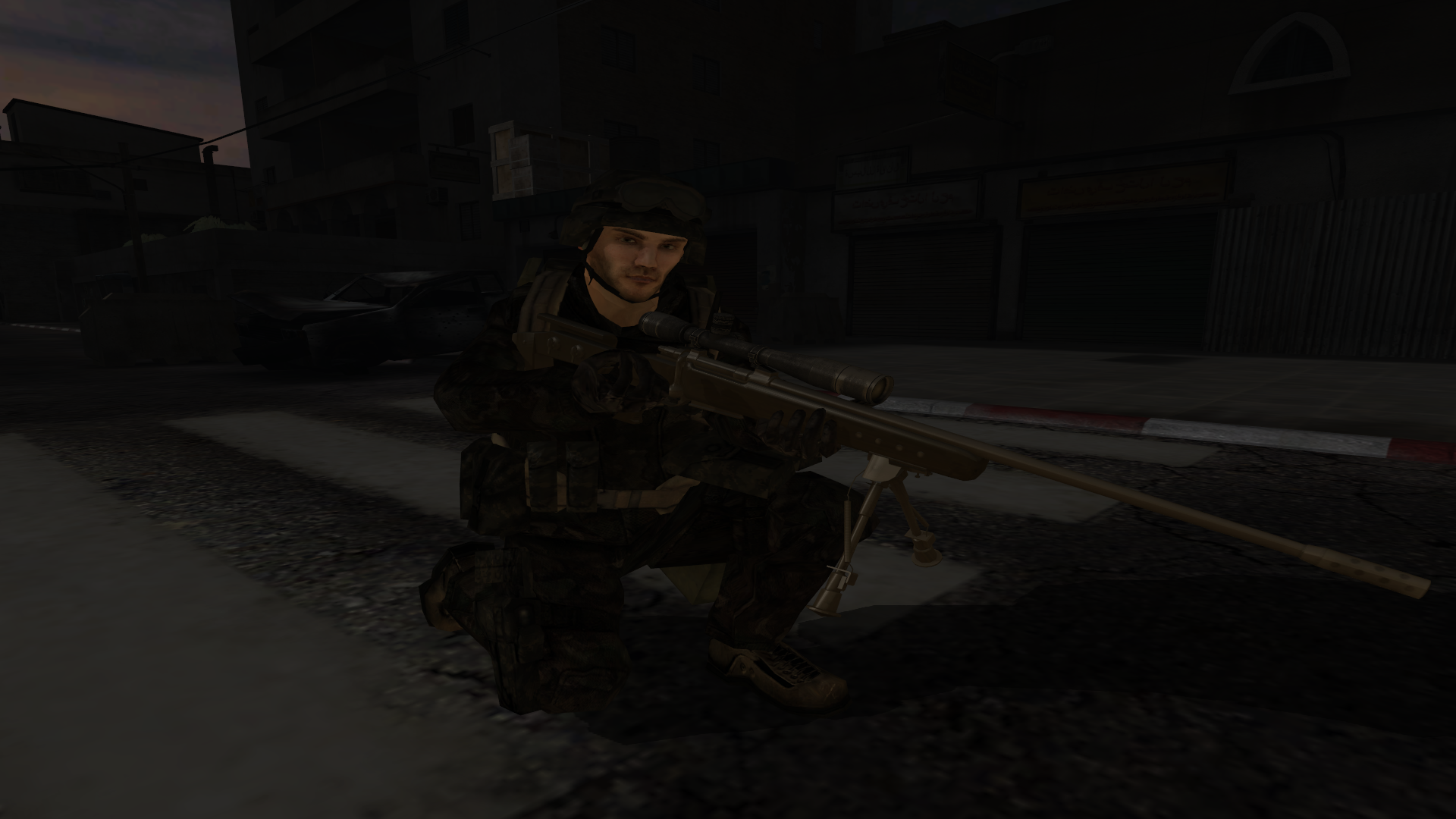 To soften the blow of Night Vision removal, my texture artist is working really hard on finishing up the Alpha Squad team for Fade to Black. Now the soldiers in night-maps will feature special camo such as the one demonstrated above. Another special feature is the fact that the same soldiers will feature in day-time too, but with standart camo for day-time fights. More soldier reskins are going to take place in the period of time, so please be patient and stay tuned for more upcoming news
Expansion Packs: More Content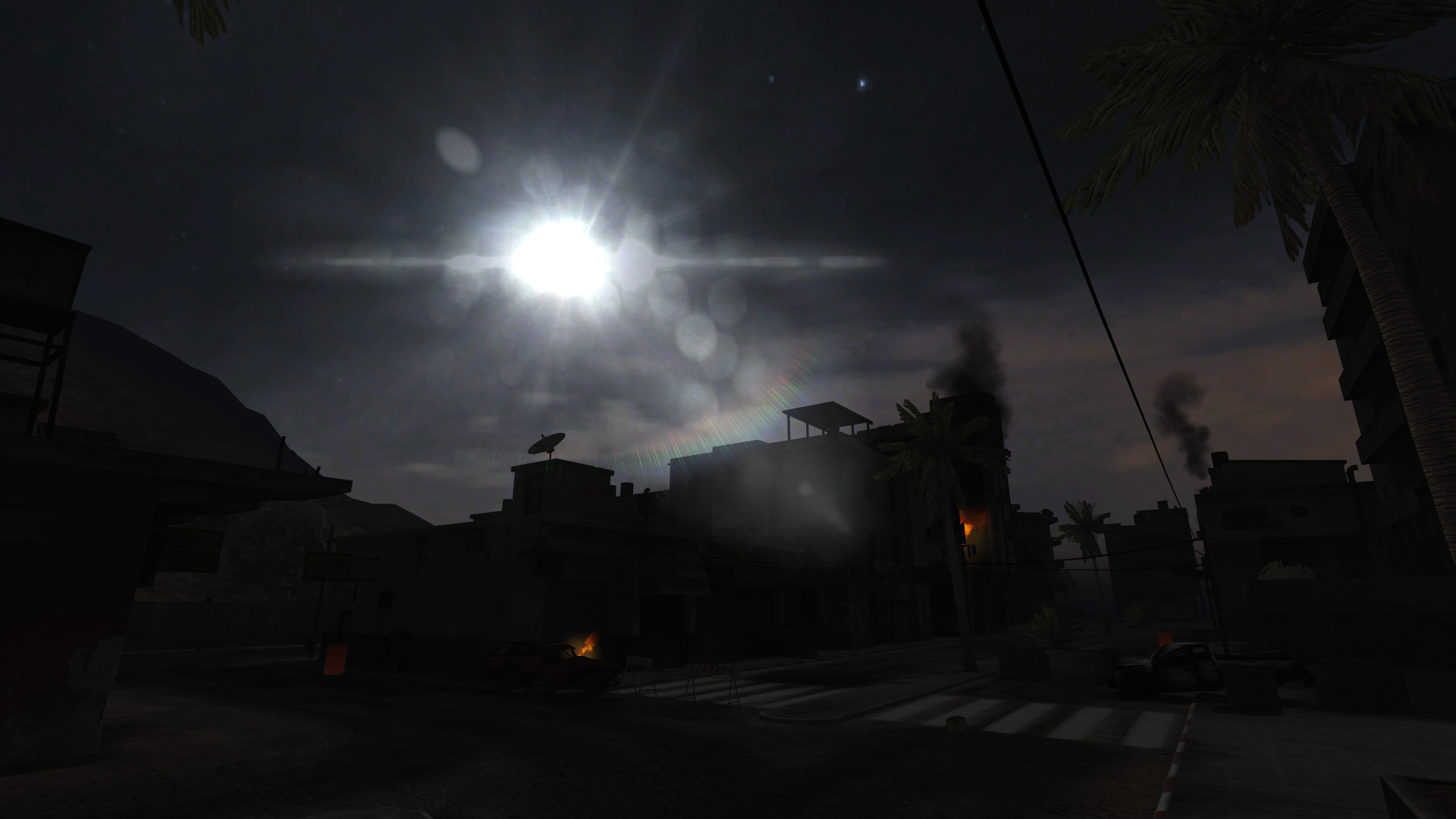 Sounds ironic: Expansion Packs will get expansions! Well, that in the same time is funny and true. The content in these packs are neglected because again: all the releases from V1.0 to Betrayal Complex were made by one single person. I can't imagine myself working on everything, let alone make content for the packs. From today I can say, the expansion packs will receive well deserved upgrades and improvements. Such as the release of V1.7 Version has improved and fixed the terrible Legacy Times Expansion Pack.
For the mentioned before, 2 new maps will be added to packs before Betrayal Complex release, closing up the gaps left open for a long time. More information about the update again will come up with the news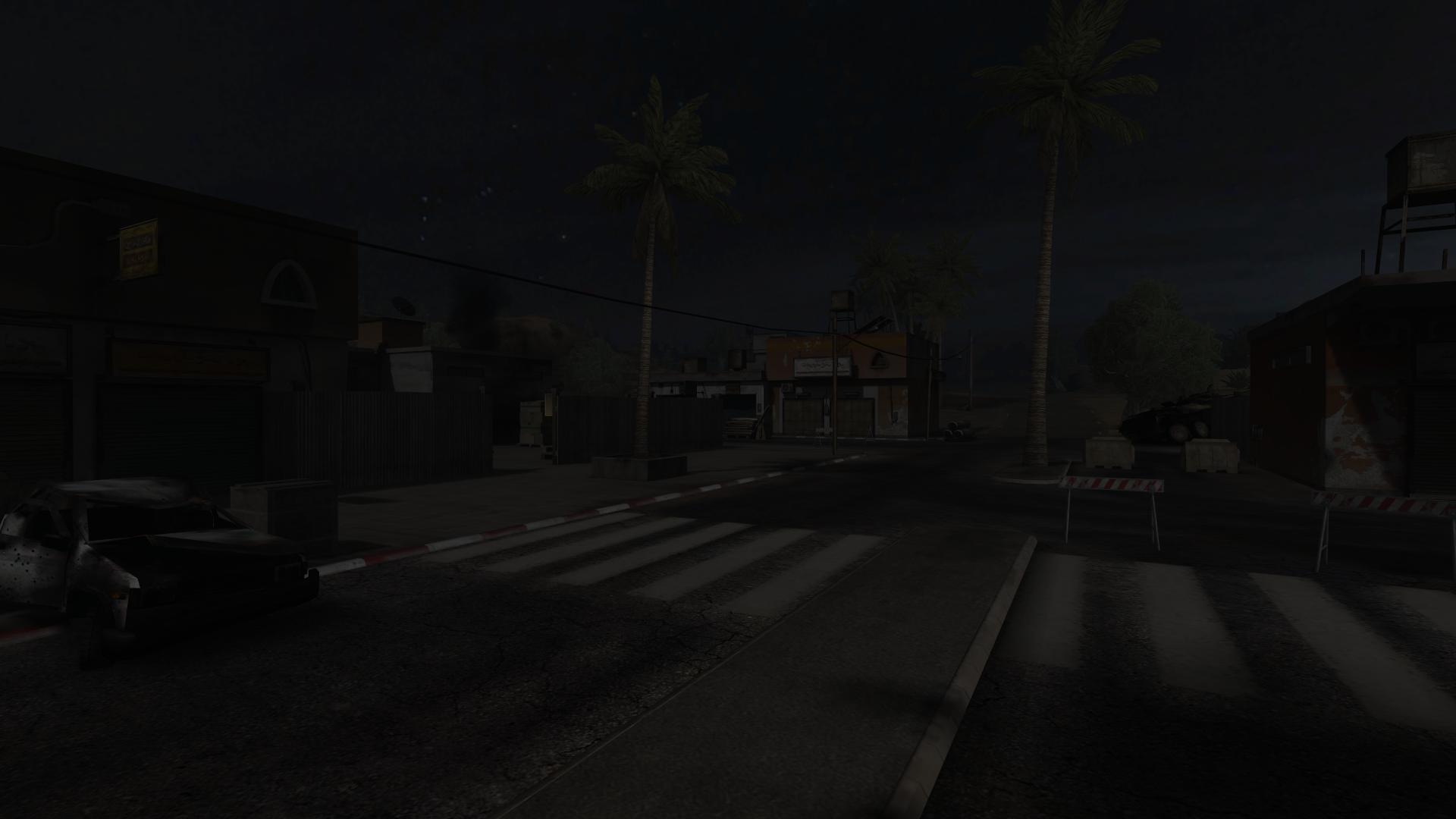 Now the final touch-up for V2.0: More Gamemodes. As voted long ago by previous Zombie Strike team, my plans are also to expand the gamemodes available on maps. A long time ago there was the vote held to see what kind of gameplay our mod players really want, so the following list is what kind of gamemodes will feature in V2.0 Update version of the mod:
Escape - Simple as that, you just make your way through hundreds of zombies towards the escape points. You can find pickup kits that will help you having enough firepower and resources to counter the threads. In this gamemode, players will run in a Solo mission
Backup - New gamemode that mashes together Survival and Escape making something very interesting to play. Players will have to survive the incoming zombie threads and call in support to fight off the infected thread. Similar to escape, but instead to you call in your allies to finish up the job of exterminating the infected
Siege / Insurgency - Only for Betrayal Complex Expansion Pack. Insurgency will feature in the China Rising and Airport Complex maps, and Siege for Airborne and High Tension.
Legacy Times Expansion Pack will not receive any changes to keep it as close as possible to original versions of the mod. Upcoming expansions will get the mentioned gamemodes by time
That is it for today's news.
A lot of letdowns and changes are happening to the mod, and I hope you can understand this
Don't forget to drop by our Discord Server for more updates and news: Discord.gg
This was Betamaxx
See you later