I would like to say progress has been swift, but not on Multiverse Materials i am afraid.
Although quite a few of the worlds planned are well on there way my central focus has been on Planet Phillip's sniper mapping contest.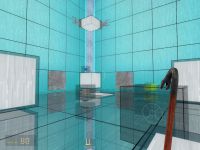 There has been progress, here is a demonstration of how the crystal caves look right now.
The crystals don't look exactly exceptional, but i have been experimenting.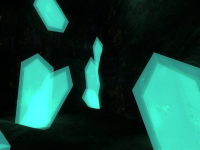 Don't expect much media of the other worlds, As part of the attraction of this single player mod is that you explore worlds that are totally new. So showing off the worlds before the release will kill a vital aspect of the game-play experience. At least that is what I believe.
Though there will be regular updates and hopefully other media.