---
Quick Update - Staff Management in OuterBase Screenshots
Hi, Everyone! Here are some new screenshots from our current work on the Staff management side of OuterBase in Cubed Commander!
We will be posting a new article soon explaining Staff management and other aspects and uses for
OuterBase Staff.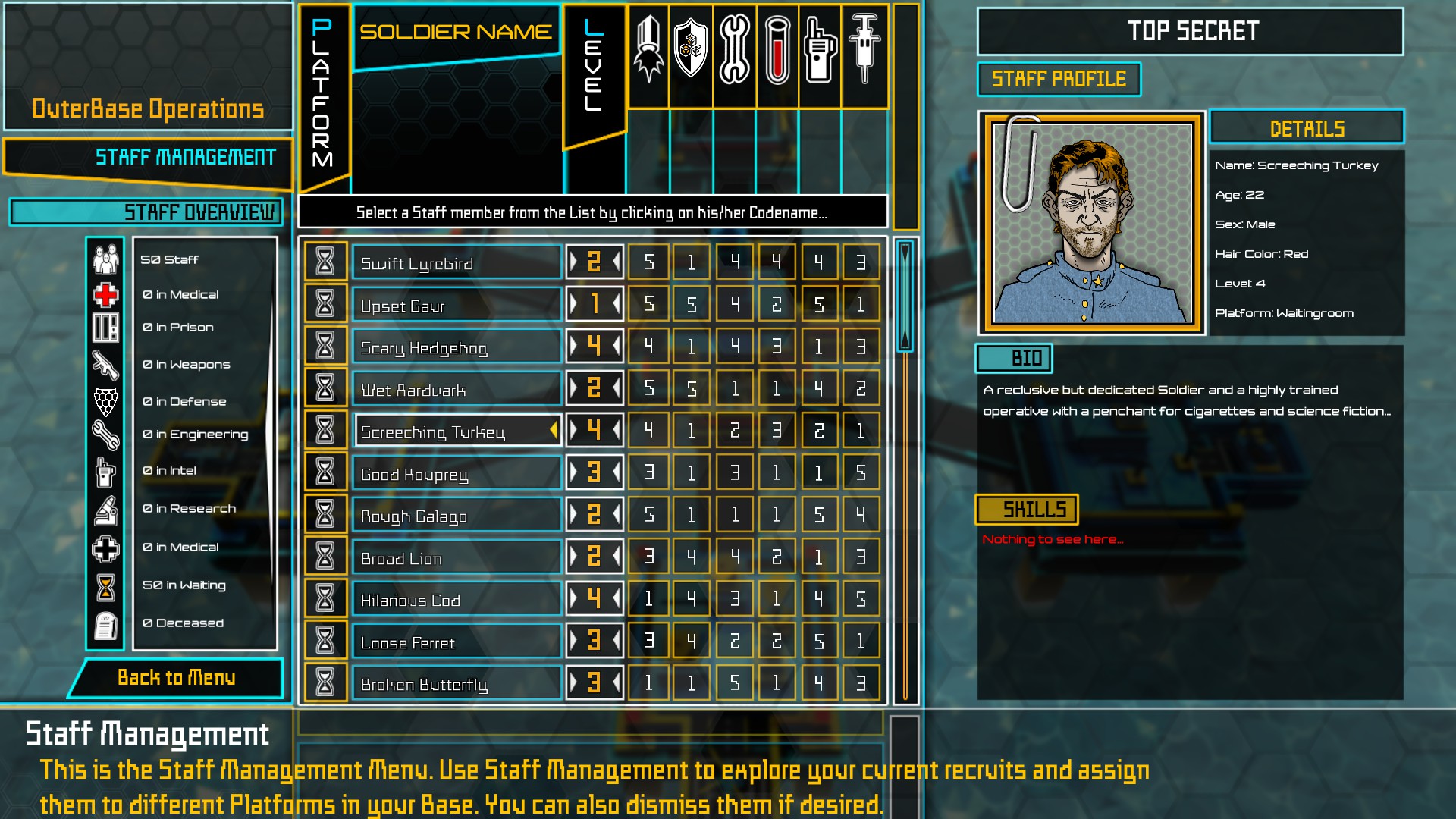 Each Staff member has a unique set of Facial features generated once they are first recruited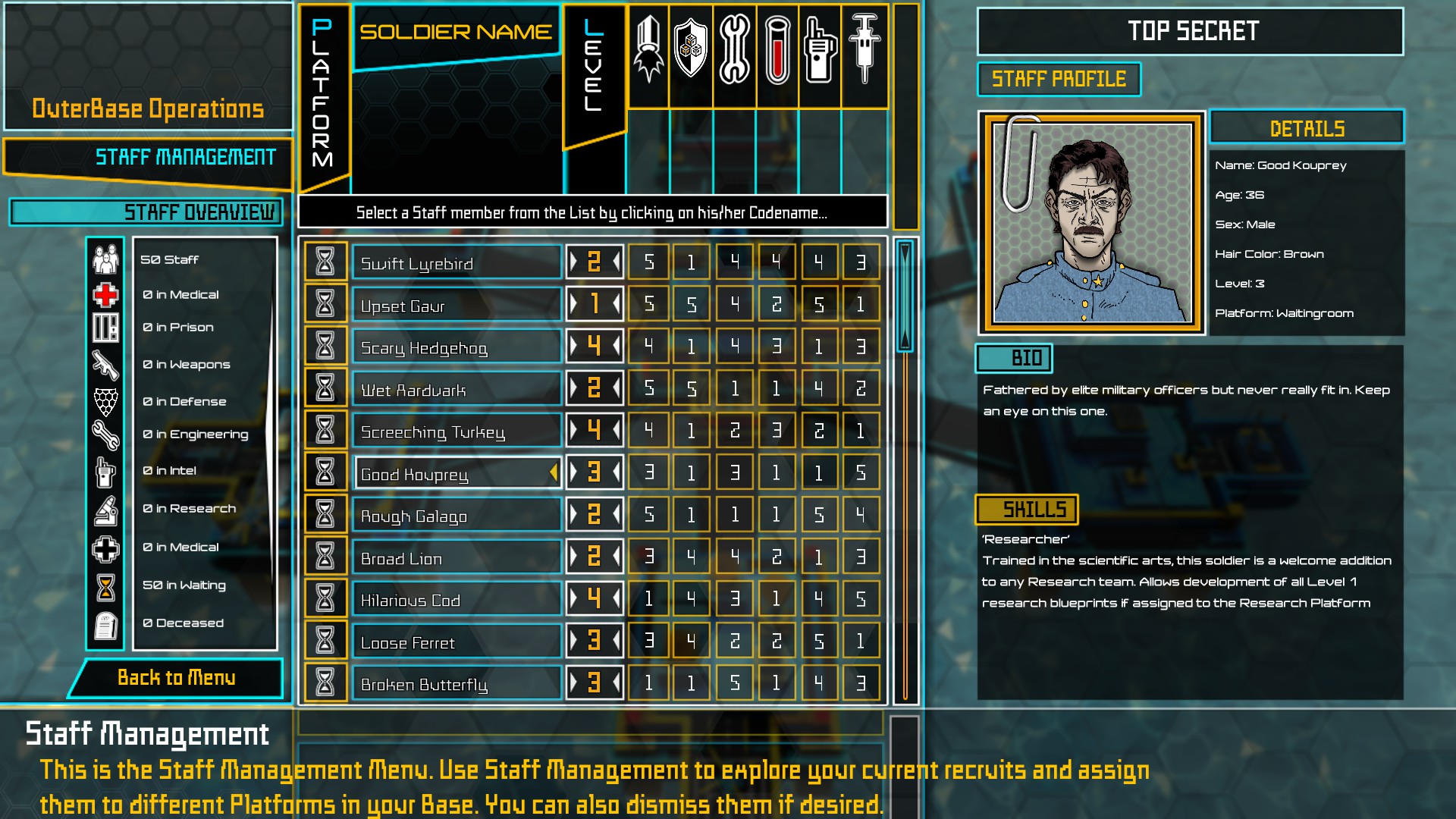 Staff can be assigned to any of the 5 Primary Platforms or Facilities from the Staff Management Screen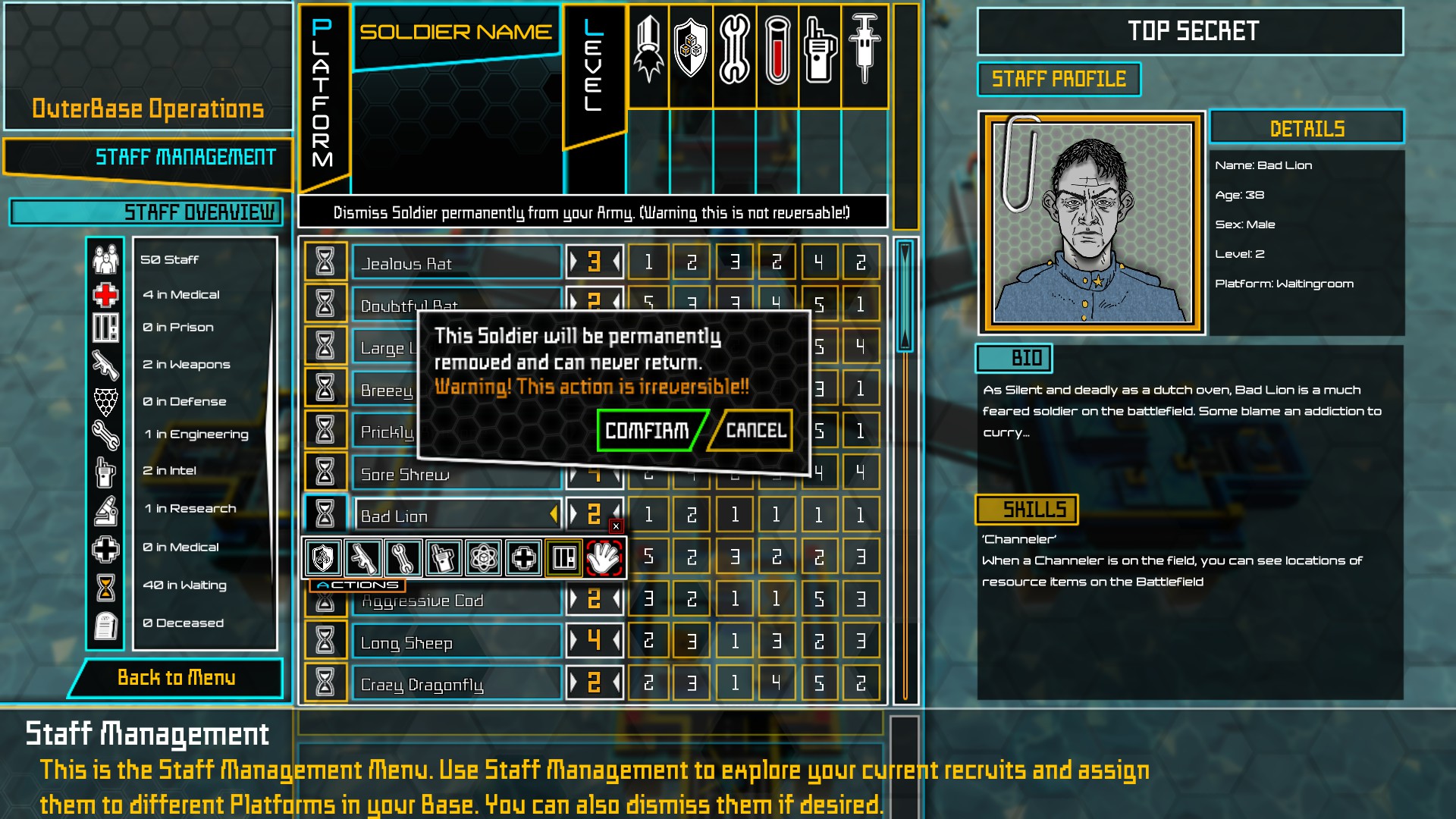 The Staff Management Screen allows you to explore your entire staff roster and even dismiss those you dislike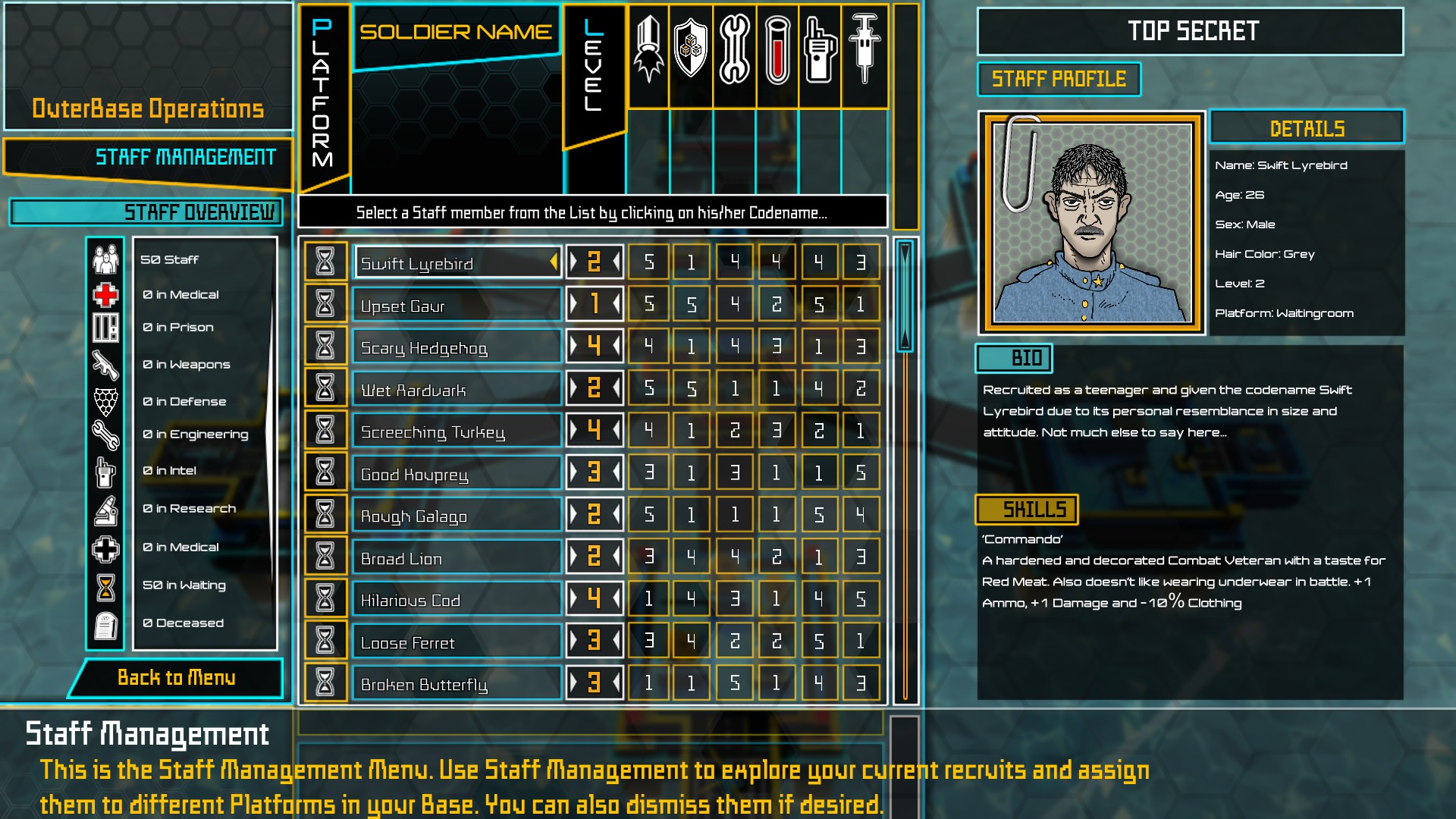 Each Staff member can have special Skills/Abilities that can prove useful in Missions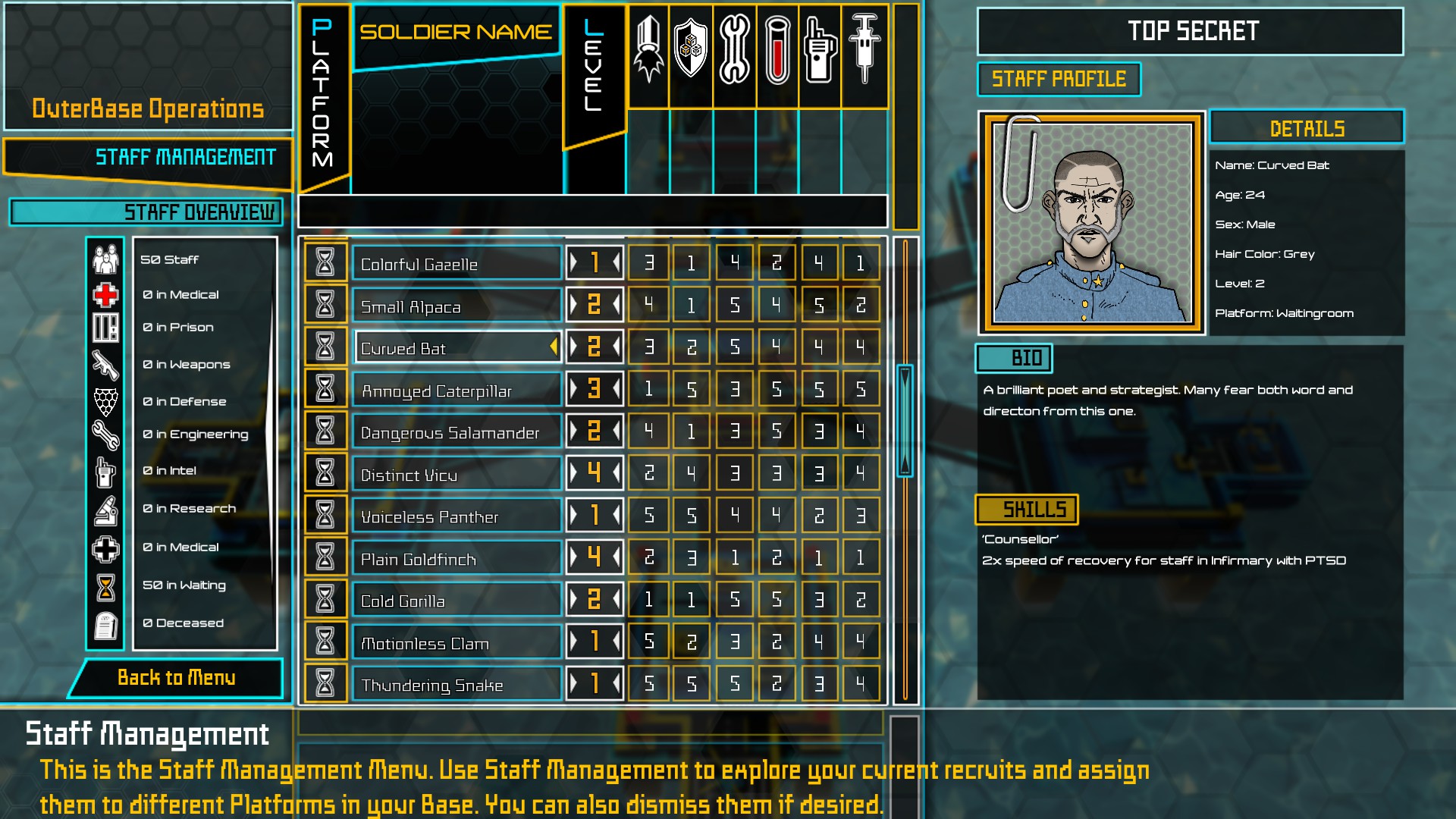 Many of the Skills in Cubed Commander, also have Base Manager productivity benefits
These screens should give you all an idea of what is to come with Staff Mangement in Cubed Commander. Stay tuned for a new article detailing the functionality of the Staff management options in your OuterBase soon!
Over and Out!