CstDoom3 version 1.0 has been released. CstDoom3 is a gameplay mod for Doom 3 and Resurrection of Evil (RoE). The new features, all of which are optional (except for bug fixes), are:
Grabber and Double Barrel Shotgun in Doom 3: The Grabber and the Double Barrel Shotgun from RoE can be used in the Doom 3 campaign. These two weapons can be found in Mars City Underground, Hell, and Delta 5. Note: This feature is available only if RoE is installed.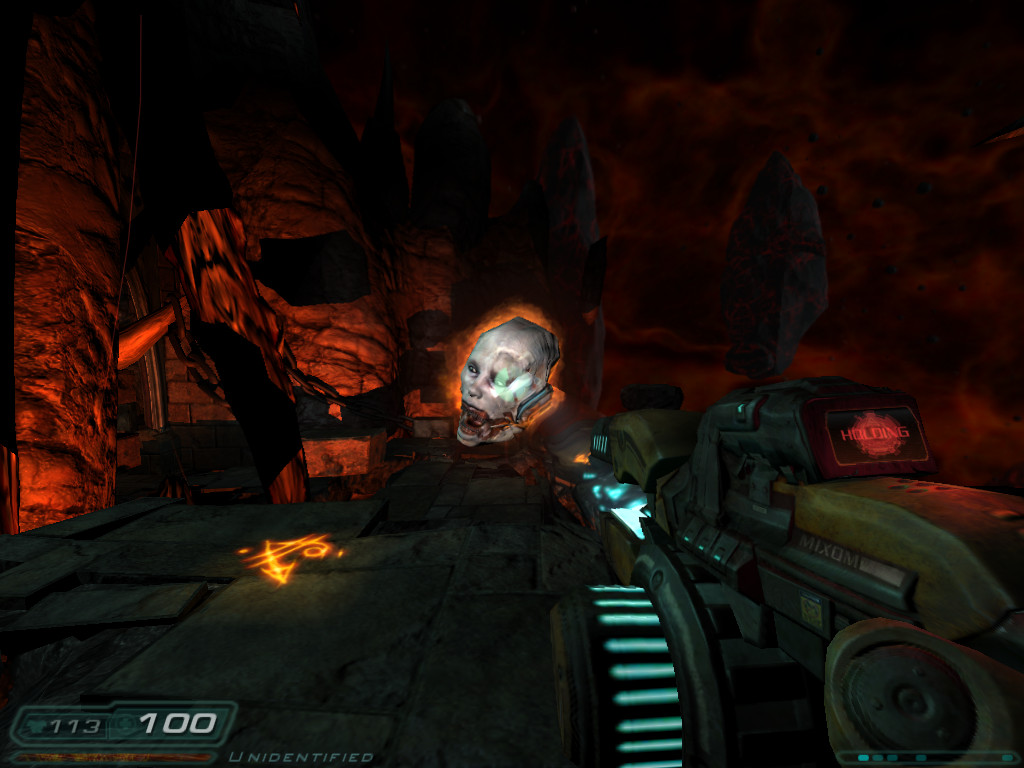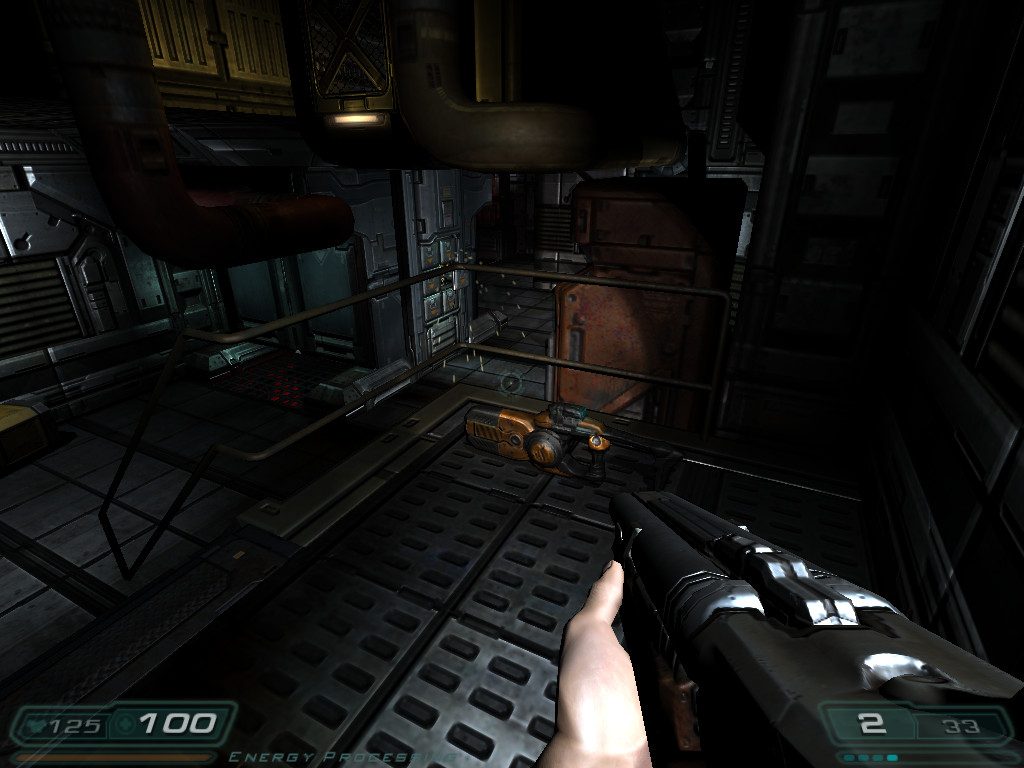 Chainsaw in RoE: The Chainsaw from Doom 3 can be used in the RoE campaign. This weapon is easily found in the beginning of the game (Erebus 1).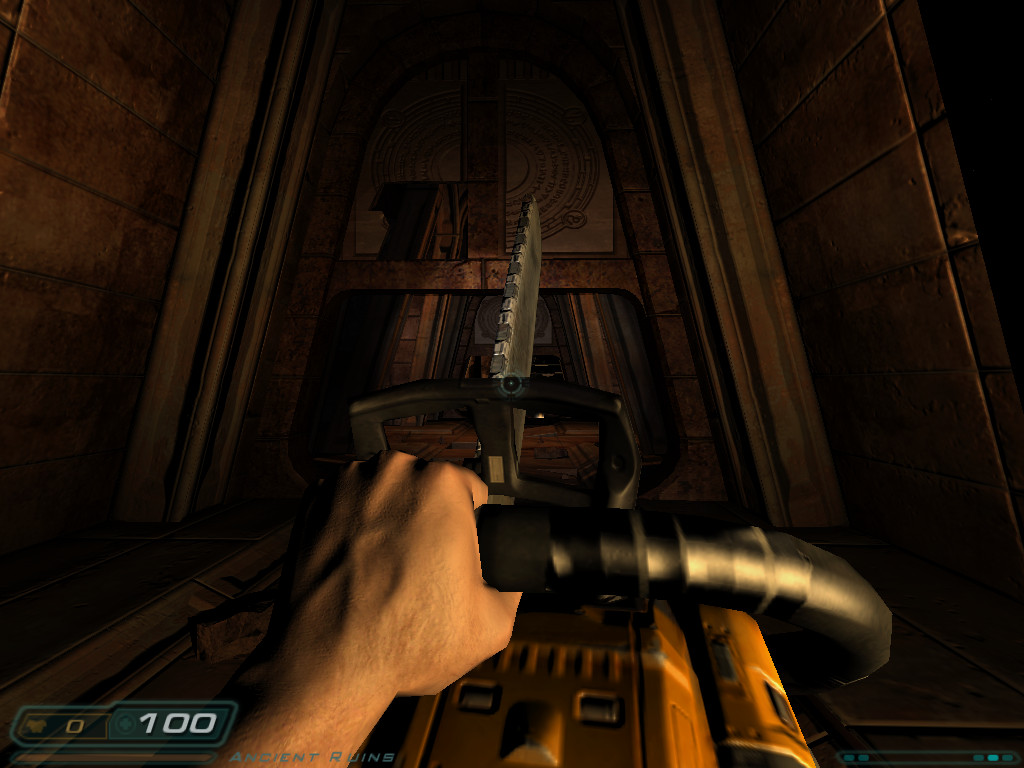 Show Access Codes: When you interact with a GUI that requires an access code (like a locker keypad), a window magically appears in the HUD showing the code you need to enter. Useful if you are tired of searching for access codes in PDA messages and audio logs.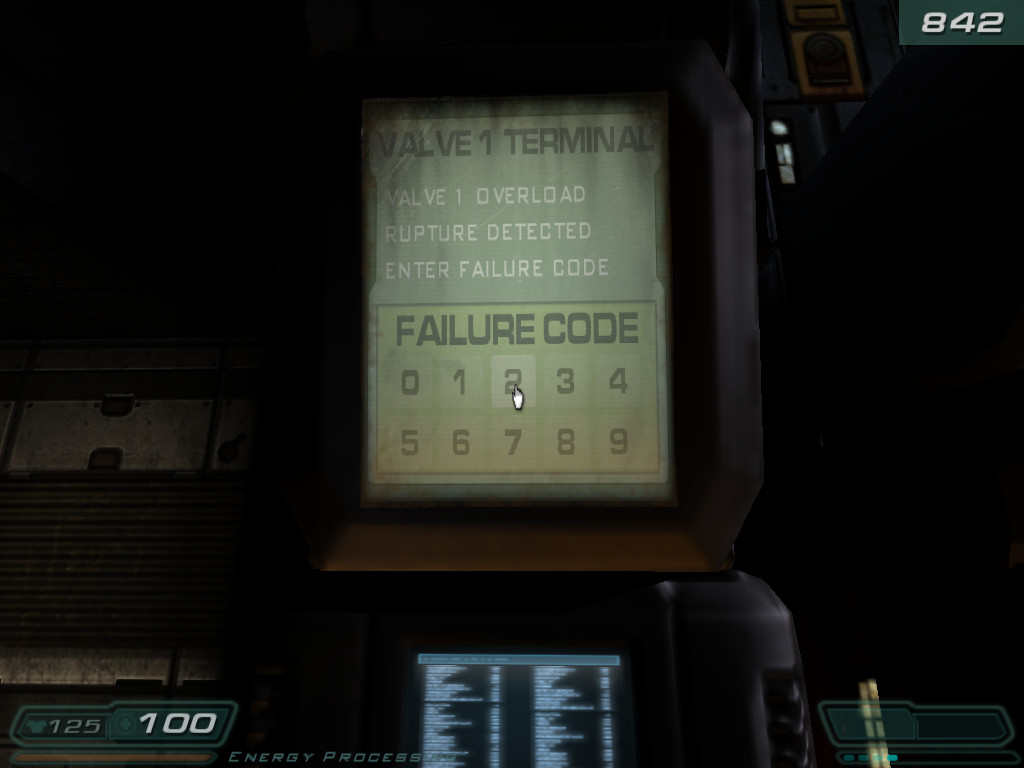 Additional Key Layers: The keyboard and mouse keys have additional virtual layers to which commands, buttons, and impulses can be bound. This means that the same key can perform different actions depending on which layer is active. The configuration examples included with the mod, for instance, use this feature to create a new weapon selection mode. It requires two key presses, but only keys that are "right below the fingers" are used. This means you can select directly the weapon you want without looking at the keyboard.
Headlamp: The new player headlamp can be turned on/off whenever you want, and functions independently of the weapons. Useful if you want to shoot and see at the same time. Works in singleplayer (no restrictions) and multiplayer (requires server permission). The image below compares the Headlamp ON (left side) with the Headlamp OFF (right side).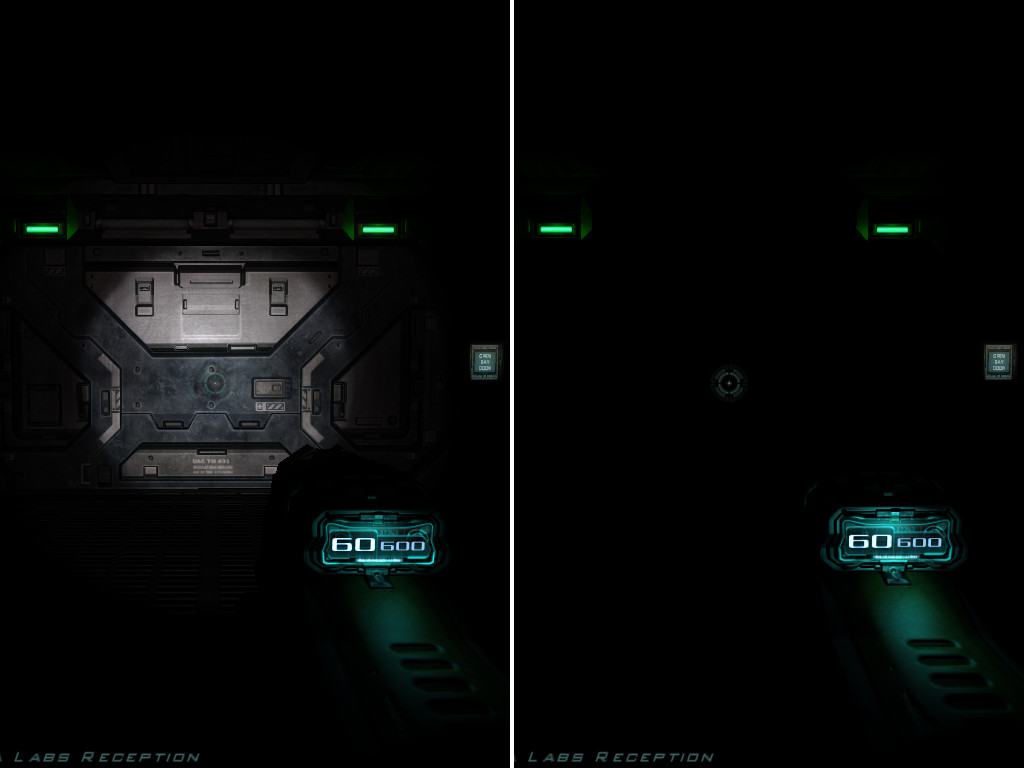 Demigod: This is something between god mode and the actual gameplay. When demigod is on, your health and armor levels decrease as usual when taking damage, but your health never drops below 1 (so you never die).
Run Freely: The "always run" and "toggle run" functionalities are available in singleplayer, and stamina drop can be disabled.
Smoke Control: The muzzle smoke of any player weapon, as well as the fly smoke of any of their projectiles, can be switched off. Works in singleplayer (no restrictions) and multiplayer (requires server permission).
Damage Feedback Control: Any of the player's damage feedback mechanisms (double vision, tunnel vision, screen blobs, pain sounds, etc.) can be disabled. Works in singleplayer (no restrictions) and multiplayer (requires server permission).
Miscellaneous: Other assorted options are available. For instance, the Flashlight can be switched on/off in singleplayer, grabbed objects can be thrown with improved accuracy, and a dedicated channel can be used to echo messages to the screen.
Bug Fixes: A number of bugs in Doom 3 and RoE have been fixed, some of which are multiplayer related (see the included list of changes). Notice that bug fixes are not optional (except for an experimental multiplayer smoke fix).
Hidden Multiplayer Bonus: The Grabber and the BFG now work in multiplayer. These weapons, however, have not been added to the existing multiplayer maps, so you need to create your own mod if you want to use them in multiplayer (see the included manual for a way to do it).
Additional Notes:
CstDoom3 is for the original releases of Doom 3 and RoE (patched to version 1.3.1). It does not work with the BFG edition.
Only Windows binaries are provided. These should work from Vista onwards.
The complete source code is included. Compiling for Windows requires only Visual Studio 2015 (Community Edition is fine).
CstDoom3 v1.0 can be downloaded here in ModDB. Refer to the included manual for installation and usage instructions.