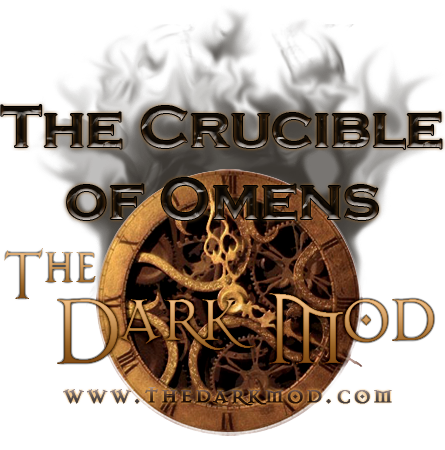 While the team are beavering away on the
campaign we thought we would post a series of regular updates to show
the community what we have been doing over the last
12 months.
Enjoy!
---
Arches that show the age and grandeur of the city:
What we have here is a melting pot of Hungarian heritage, Gothic &
Romanesque styles that result in a cohesive and believable steam-punk
universe that the player can immerse themselves in like a warm blanket
on a cold winter nigh
t.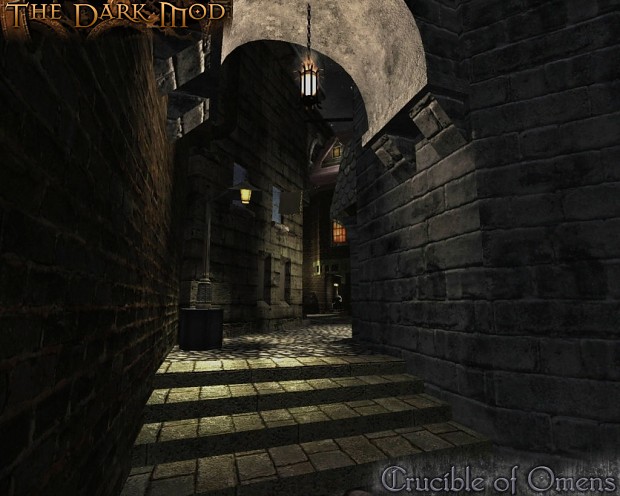 Plenty of vantage points, exits and entries -
multiple ways to plan your route through the byways of Bridgeport:

In this shot we spent quite a bit of time getting the performance to acceptable
levels without sacrificing artistic vision and intent. Its a mixture
of imposing framework of the city, and dark nooks and crannies.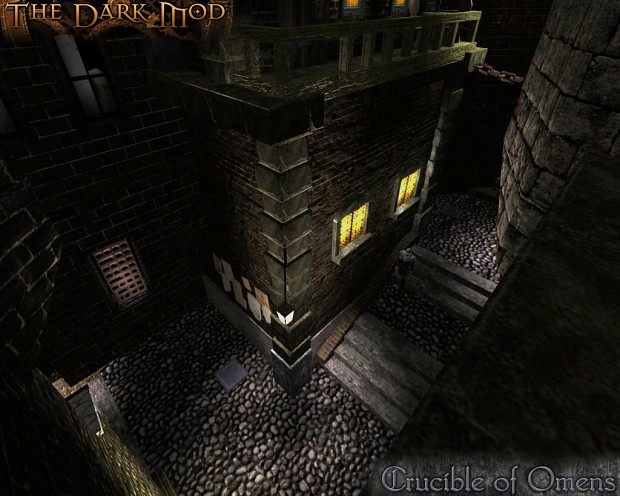 Imposing city streets that twist and turn, hiding dark secrets & resourceful opponents
:
The city looks alive and believably organic in a pre-contemporary vision.
This is tempered by the need for consistent performance so that even
players with low end hardware will have a rewarding experience.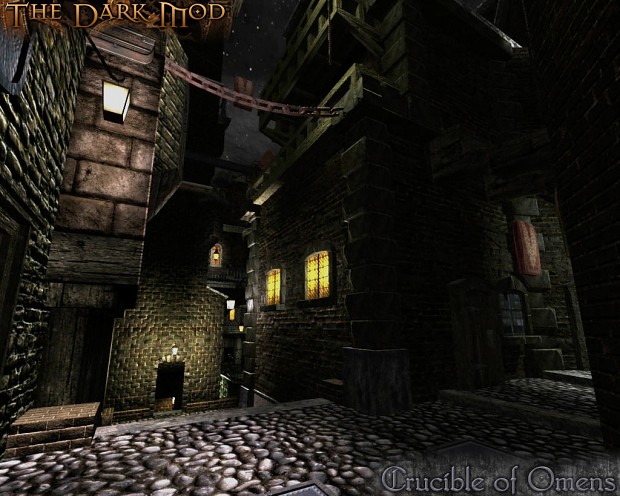 ---
Stop by the Forums to view the Update Thread:
---
---
Other TDM updates:
**********
Community "Beginner" Contest
In a effort to encourage more participation from new mappers (who may have been intimidated by the veteran crew) The Dark Mod community (with help from Taffersparadise.com and TTLG.com ) have organized a contest for "beginners only".
In Remembrance of Him
by RPGista
(UPDATE) The final mission released for the Community Beginner Contest, this mission is a tour de force in artistry for both lighting and architecture. A third mission that defies the concept of a "beginner" and shows unexpected maturity.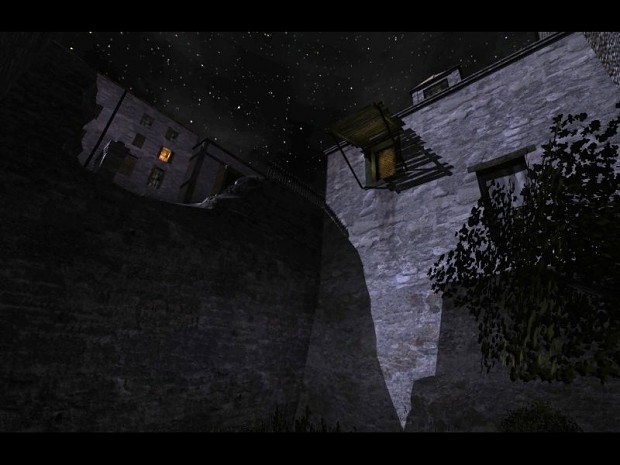 Sneak and Destroy
by SeriousToni
Weighing in at over 150MB (!) with custom sounds, models and textures. This is a remarkable "first try" and is already well received by the community regulars.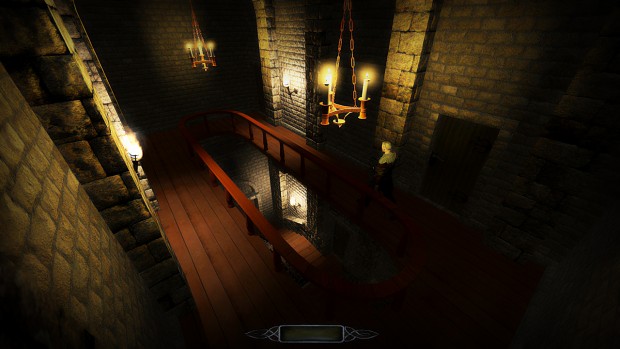 Rightful Property
by Jysk
While this file is a smaller download, the mission itself is one of the most expansive city maps yet released. Another surprisingly mature (and well received) release from a new TDM mapper!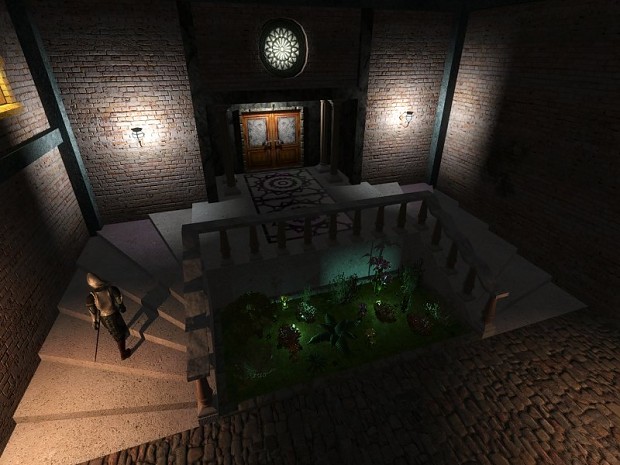 ---
********************
Halloween Contest Results:
**********************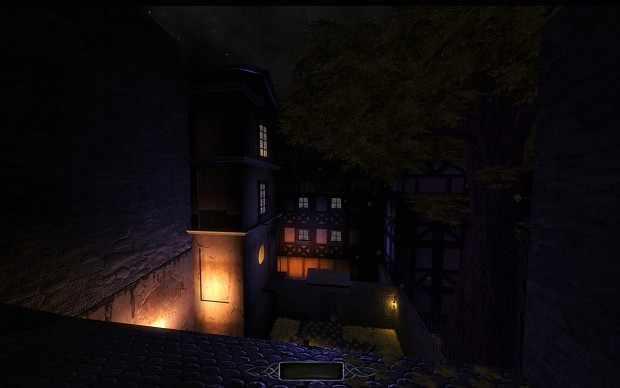 Amidst the celebration of the TDM v1.07 release and The Crucible of Omens campaign, the results from the Community Halloween Contest were postponed to make room for these important announcements. Here are the (belated) results:
WINNER:
"The Creeps" by Mortem Desino
Rankings:
1) The Creeps (Mortem Desino) 83.98%
2) A Night to Remember (Fieldmedic) 82.95%
3) House in Blackbog Hollow (Stumpy) 75.78%
4) Dragon's Claw (Bikerdude) 70.10%
5) Samhain Night on Bone Hill (Pranqster) 67.70%
---
***********
House of Theo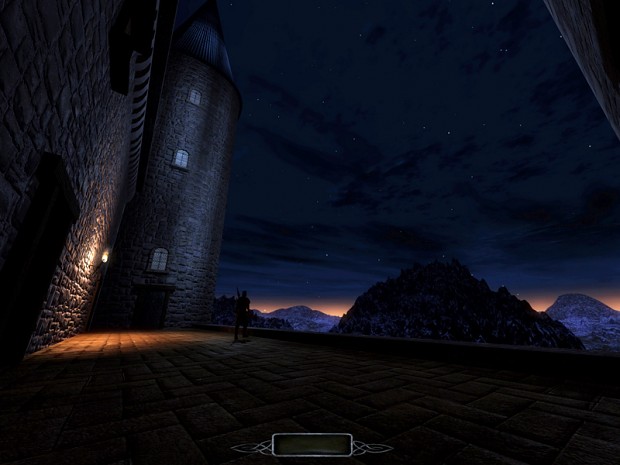 Finally, one of the original "Beta Mappers" Theothesnopp returned to The Dark Mod forums and released his first mission "House of Theo" an excellent castle heist.