Let's take a look at some of the people who love our modification, School Shooter: North American Tour 2012.
First, some people on a Roblox fan forum:
(you'll need to scroll in order to properly view the images because moddb sucks!!!!)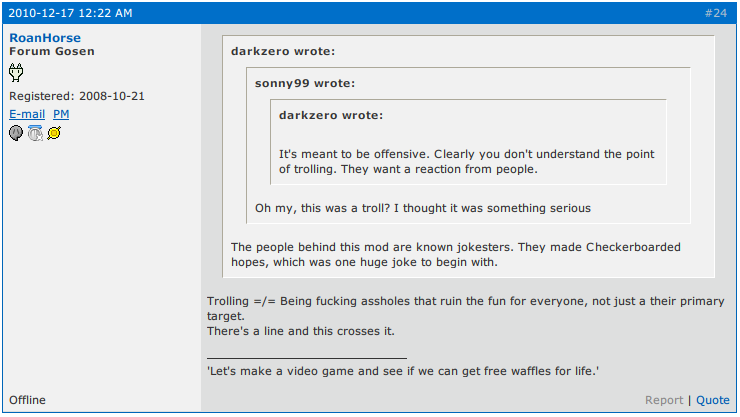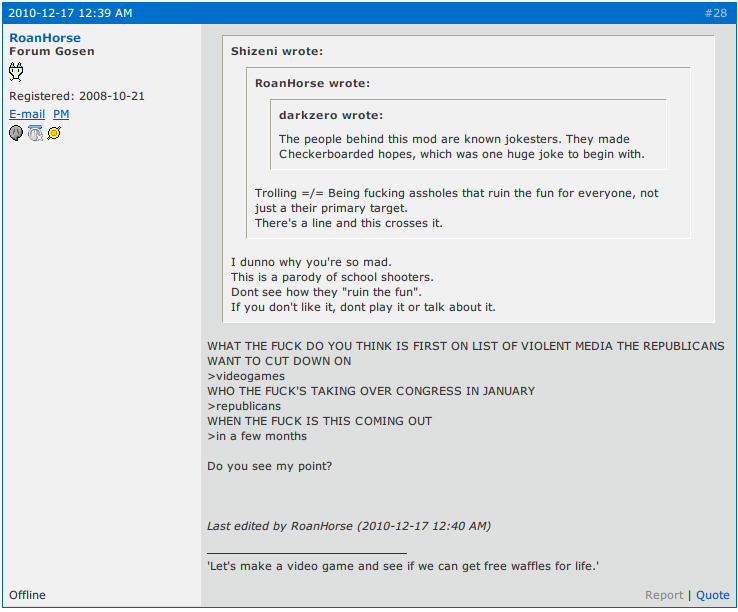 It just so happens that a "popular" gaming blog has posted an article about our mod!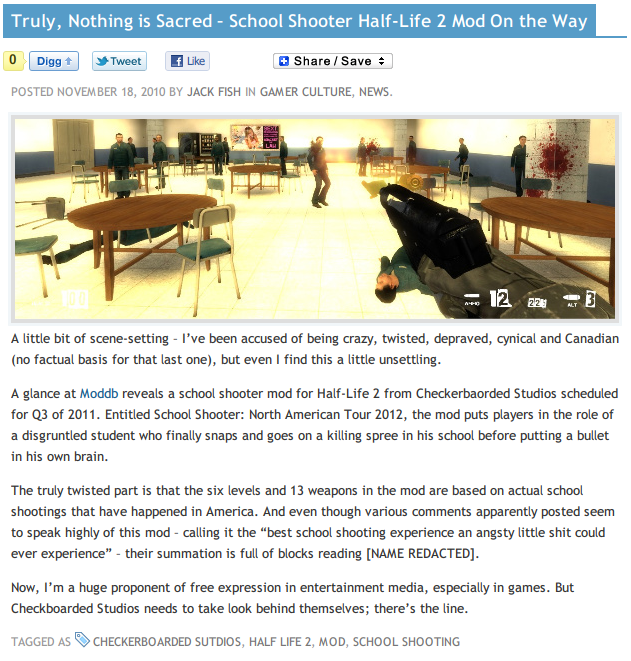 Can you spot all of the misspellings?
We're so eventful that the great Cody Nagel, the "Fresno Video Game Examiner" has also written an article about the game, which seems to just copy everything from the above article. Mods about school shootings may be "bad", but plagiarism is absolutely unacceptable.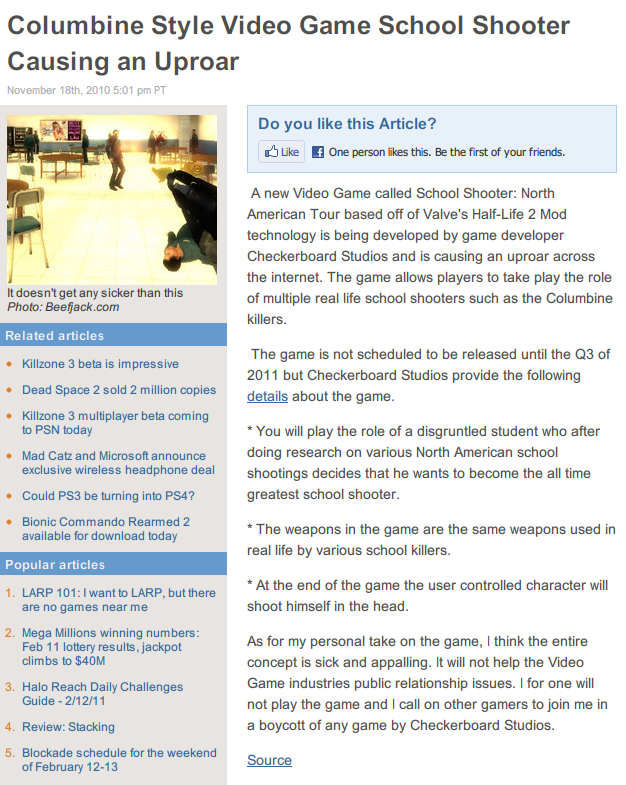 This just in! A parenting blog has also posted an article about us, you can read the entire thing but here's a part that I absolutely love: