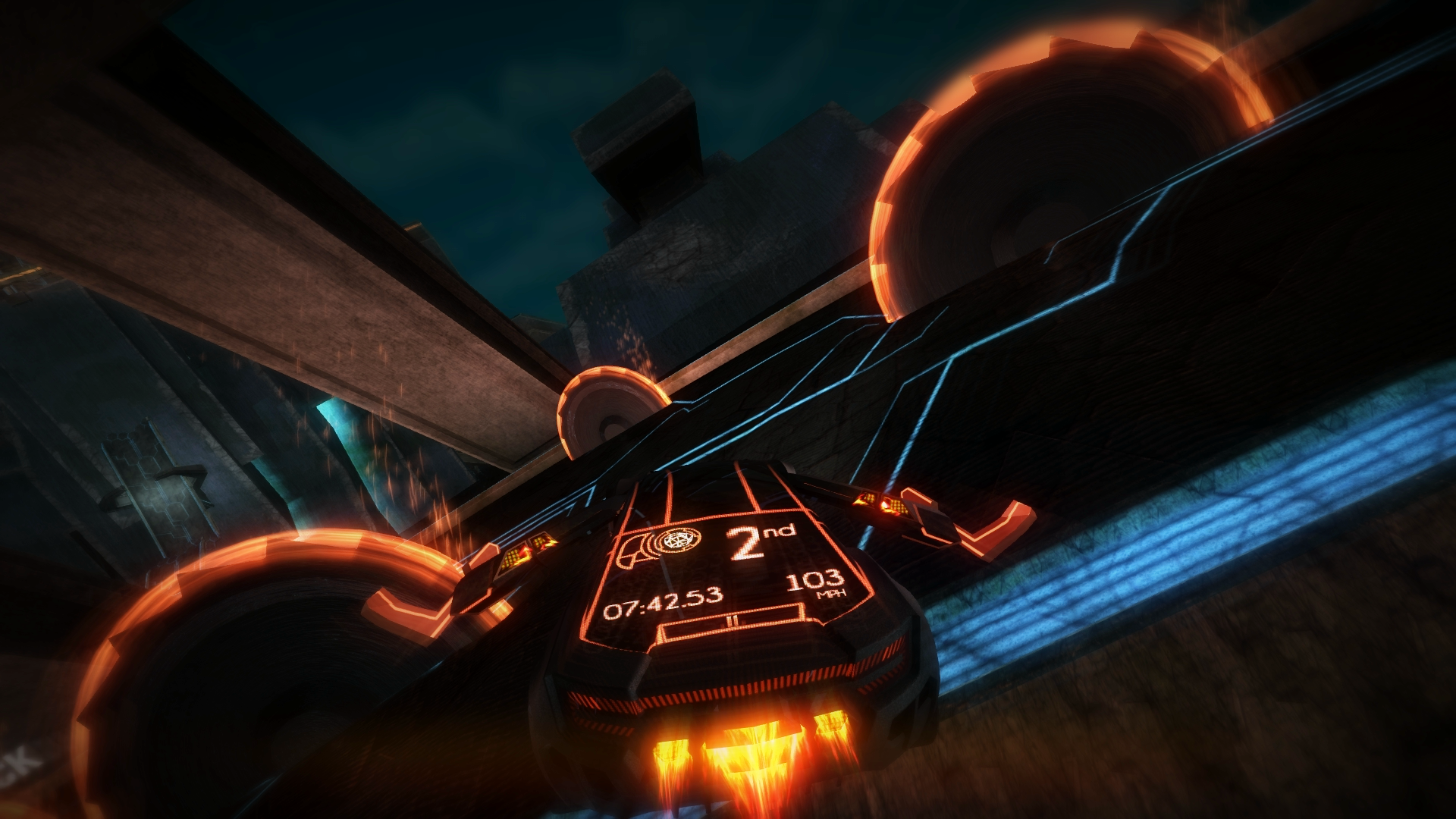 We're excited to finally announce that members of Team Nitronic, the developers behind the hit PC arcade racing game Nitronic Rush, have formed a company called Refract Studios and are developing a spiritual successor called Distance. It's redesigned from the ground up to include a brand new world to explore, LAN/Online multiplayer, PC/Mac support, and tons of new features!
Nitronic Rush was released for free in the Fall of 2011, and to date it has been played over 1.1 million times on top of winning several awards. While some on Team Nitronic decided to get jobs in the AAA industry, three of the developers (Jordan Hemenway, Kyle Holdwick, Jason Nollan) decided that they're too passionate about making smaller independent games to give it up now. They turned down AAA job offers and started their own studio so they can focus on games that they're really passionate about.
The team turned to Kickstarter because they see it as an incredible opportunity to involved players in the development of the game right from the beginning. The campaign video reveals never before seen prototype gameplay of the game, as well as a few industry veterans giving their input on the new project.
Cliff Bleszinski, co-creator of Jazz Jackrabbit, Unreal, and Gears of War, was a fan of Nitronic Rush, and expressed his enthusiasm for the new project saying "I think it's going to be a fantastic game. They're very talented guys and they deserve your support."
To learn more about the game and help make this game a reality, back the project on Kickstarter:
Kickstarter.com.
You can also vote for the game on Steam Greenlight if you're interested in seeing the game on Steam: Steamcommunity.com