Hi fans!
The time goes by fast, doesn't it? The mod "Crazy" is now 3 months old and the last update 2.92 was downloaded over 1300 times! I got many messages with tips and ideas for the mod, and some of those ideas I integrated in the new update. The others will follow of course.
So thank you for supporting my mod!
Whatever, I will upload very soon a new version of the mod, and here I post it's new features:
(The main features you can read in the ReadMe file: Moddb.com )
Many crash dumps are fixed, but not all. I'm working hard at it, but I have not much experience with the Dev.exe. If you want to help me, reply to my posts in the Sins forum: Forums.sinsofasolarempire.com
The Vasari Loyalists can now capture derelict ships like the other factions
Flak turrets are now affected by the AutoCannon researches, also the Ragnarov's Railgun is affected by the Gauss researches.
More epic music from "Anno 2070", "Two Steps From Hell" etc
Modified abilities, for example: Disruption Matrix affects fighters, Maximum Armor ability is stronger
Advent flagships are now stronger
Updated SoundMusic.soundata, so the most epic music can be heard more often
Balance change that TEC armor is stronger because of their weaker shields
New Ion Cannon researches in high tier area (6-8)
(Many ships got new weapons, some Caps have up to 4 weapon systems now!)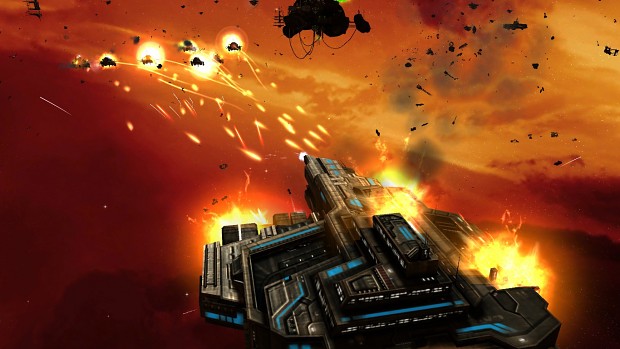 The Marza Dreadnought will get AA-weapons to defend it against his only weakness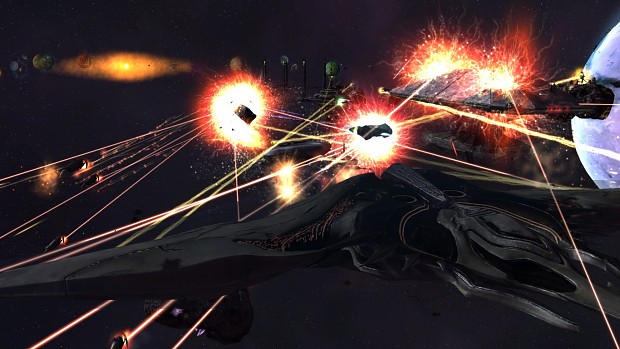 On a poster of the Collector's Edition the Vorastra had strong red beams. Why not in the real game?
NOTE: That is not a detailed overview, because I change with every update about 50 files. And this is an update from 2.92 to 2.95, so I changed more than 150 files. Sorry about that ;) . Also the features that are placed in brackets are only in the update 2.96, and actually I don't know if it works like I want, but it's possible that I integrate those features in a patch a few days later.
Also a few guys asked me for a music list, here is a Dropbox link: [A link will be placed here when I completed the list]
Comment this news and tell me your opinion!

Simon/TheyCallMeProphet