Hello there!
Right here I present you a list of the CORE missions from the mod. This will feature every planet in KotOR II with its most important duels (opinion).
This list can change, it is the second revision and almost everything is done.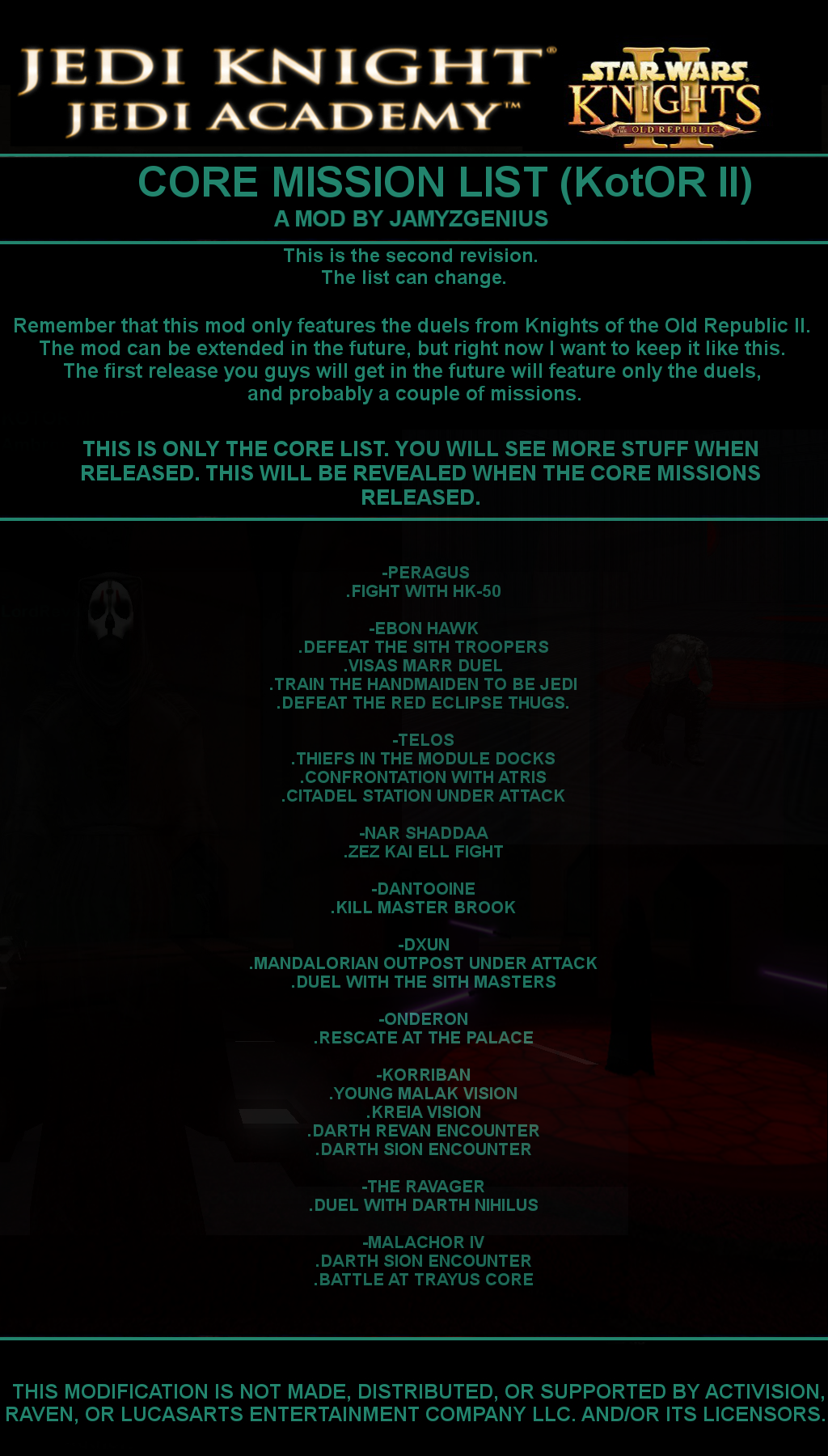 I still didn't want to reveal this information to you guys, but there had been a couple of weeks without a really good update. So, there you go my fellows, a list to see what is need to be done and what will come.