Hi all!

First, we need to disappoint all of you who were awaiting a Contra 009 Final or another Beta release.
We decided not to release another version for these holidays.

...that's one way to start an update....

The reason is simple. We didn't have enough time to test and balance properly all the stuff we made and changed. Last year we were so excited to show you progress that we released some units with serious balance problems (like Ratel II, or Centurion tank with bonus).

Now we want to correct this, we will rather wait a bit more and release Contra 009 FINAL next year.
This is our plan, but please keep in mind that, if a car hits me or PredatorBG while we are walking down the street minding our own business, that plan MIGHT change (so don't ask for exact release day).

...some other less important reasons might delay release too, like WW3 or cancer....

So, we already said thanks to all of you who support us, and voted for us on MOTY. It is also great to see our community growing bigger on Discord channel. Once again, we are inviting you all there. Arrange games, make new friends, chat, and you might even get access to Developer version.

Last update was about amazing AI changes, this one will be about some model updates. Together with models, there are plenty of code changes too, which of course cannot be shown with renders.

Let's start!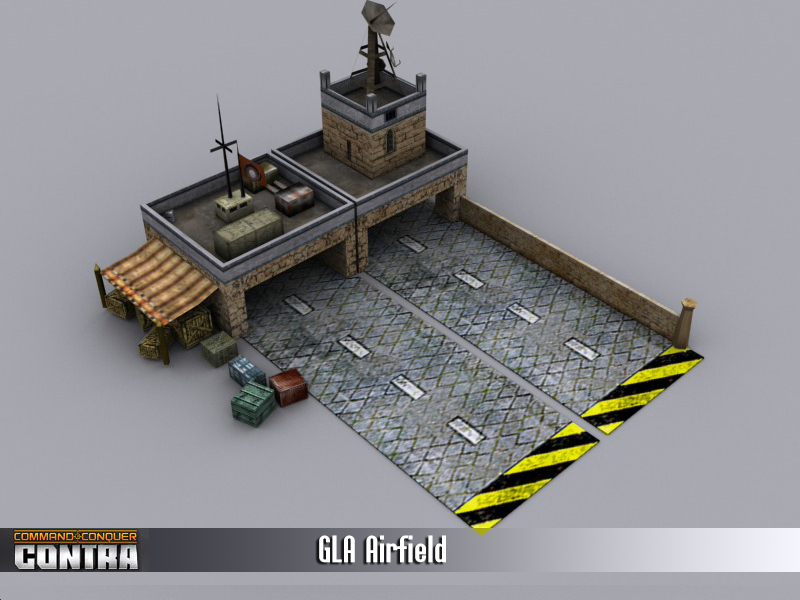 GLA Airifeld had major flaws with its appearance in game. So model is changed. It also contains only two units. Since GLA air units don't need to land on airfield, once they are in air, you can still produce as much as you like with only one airfield.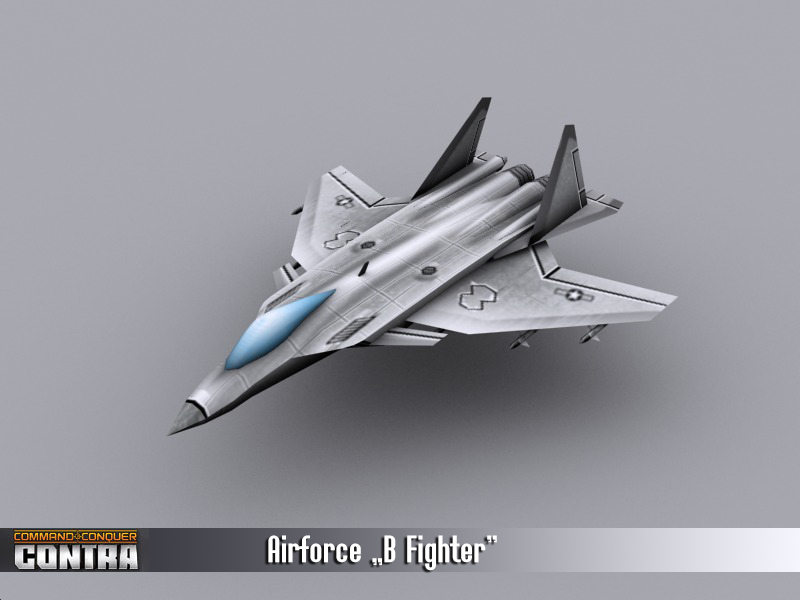 AF Burton A-10 strike was annoying and overpowered in many cases. So his ability is changed and replaced with another unit. This fighter can take down a single unit without causing massive damage to nearby structures and units too. Unlike A-10, fighter is also affected by stealth upgrade.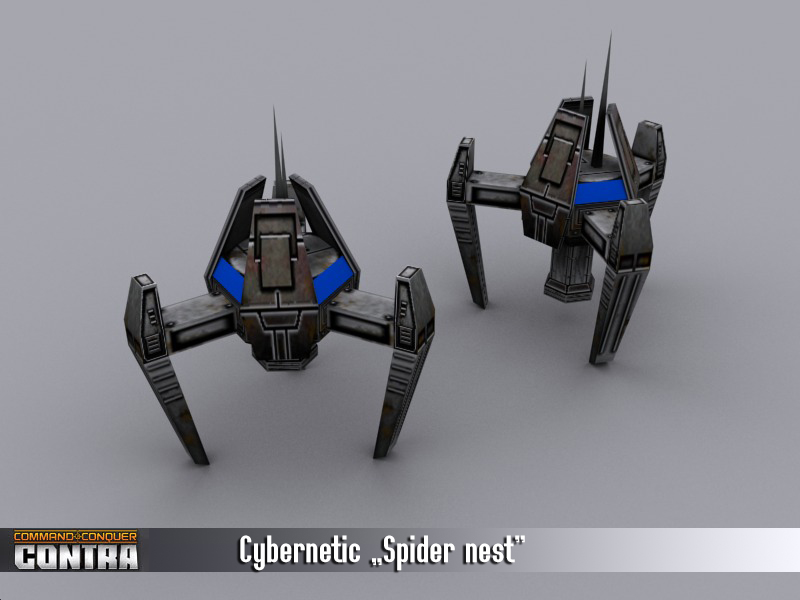 Cybernetic general is constantly being balanced. It's a thin line between being OP or a very weak general. New structure is called Spider Nest. This structure is small, cheap and easy to build. It is stealth all the time. Attacks nearby enemy units by releasing small Spider Mines. It is great when you need to stop Dragon tank, or any rush unit while you still don't have TOW missiles upgrade.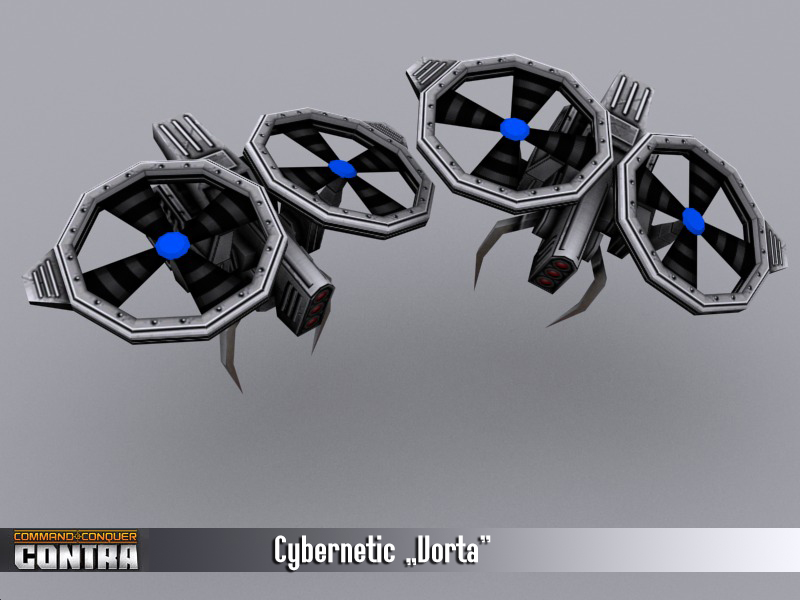 Another thing for Cybernetic general is Vorta (yes, I'm a Trekkie). Vorta is a secondary supplies gatherer. Half of the price of Harbinger, but it also brings half the amount of supplies. It is faster and can be used well in some critical situations where you need smaller amount of money but faster.

And last improvement is Nemesis N2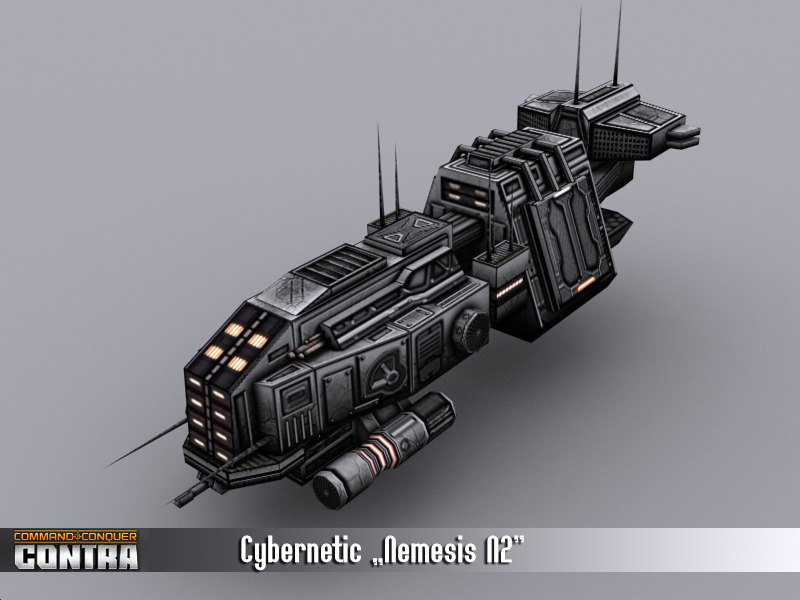 Old Nemesis is improved and replaced with this unit. His role is changed too. He is not a battle oriented unit anymore. In fact, he comes with 8 Cylons loaded inside. Thanks to Nemesis N2's great armor, you can transport them anywhere you like.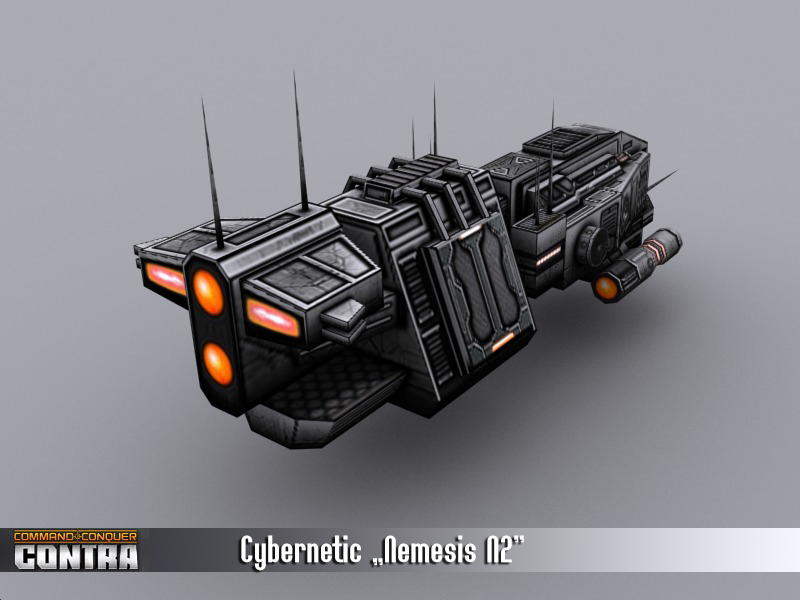 Of course, this also means Cylons as power drop, are not available anymore. Instead, you can drop a squad of Cyborgs. This is all balance wise.

So, there you go. Even while I'm writing this, another stuff is being made, nice and warm Christmas cookies, but these are all for me.

We wish you all Happy Holidays, and see you next year!

Woooooooooosshhhh (that's a sound of me flying off with my jet pack).